Australia Central Bank Takes First Steps to Paring Stimulus
This article from Bloomberg may be of interest to subscribers. Here is a section:
"This is a more hawkish statement than we had expected," said Bill Evans, chief economist at Westpac Banking Corp.

The Australian dollar extended its intraday gain, rising to 75.84 U.S. cents in response to the statement and subsequent comments from Lowe. The April 2024 bond yield crept slightly above the RBA's target, to 0.13%, while the yield on the November 2024 note surged 8 basis points to 0.45%. Ten-year yields rose 4 basis points to 1.47%.

Lowe is determined to stay near the tail of global peers unwinding stimulus -- particularly the Federal Reserve -- even as Australia has recovered earlier and faster than many economies. That stance is likely aimed at avoiding the currency damage of previous early exits while also reflecting Australia's vulnerability to further virus outbreaks due to a low vaccination rate.

The governor, in a post-meeting press conference, said that while Australia's economy had surprised on the upside, this hadn't passed through to wages and inflation. He said this explained why the RBA wasn't laying the ground for rate increases like Canada.

"In Canada, the underlying inflation rate is quite close to the Bank of Canada's target," Lowe said. "Here in Australia, we've been below the target for too many years, and the prospect of reaching the target in the short-term is not particularly high."
Tapering pandemic assistance is high on the list of priorities for countries less affected by the pandemic. That's particularly true as inflationary pressures creep upwards with so much money sloshing around the system. At the same time no one wants a strong currency so there is a lot of reticence to be too aggressive in normalising policy.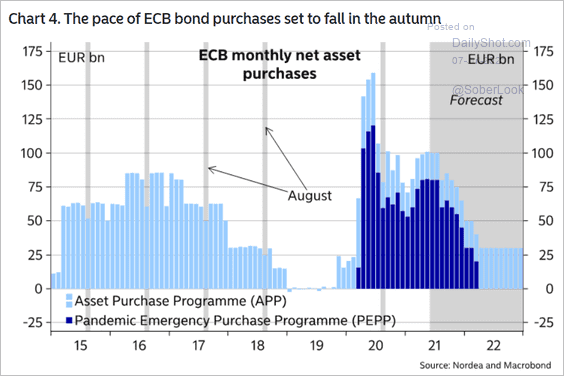 It's true that Canada is indeed leading the way in terms of its preparations to normalise policy. Four emerging markets have already raised rates and the ECB expects to begin tapering in the autumn. However, at present there is really only one thing that currency traders are looking at. That's vaccination rates and the correlation with economic growth. They favoured Asian and commodity currencies in 2020 because of low infection rates and successful quarantines and they favour the Dollar and Pound today because of successful vaccination rates. That will vaccine arbitrage trade will not last indefinitely but it is certainly still evidence today.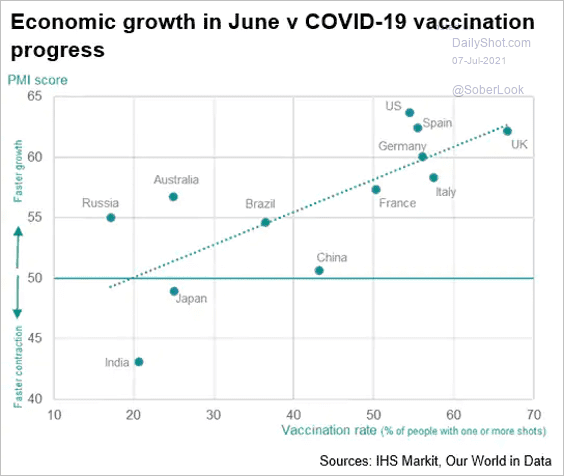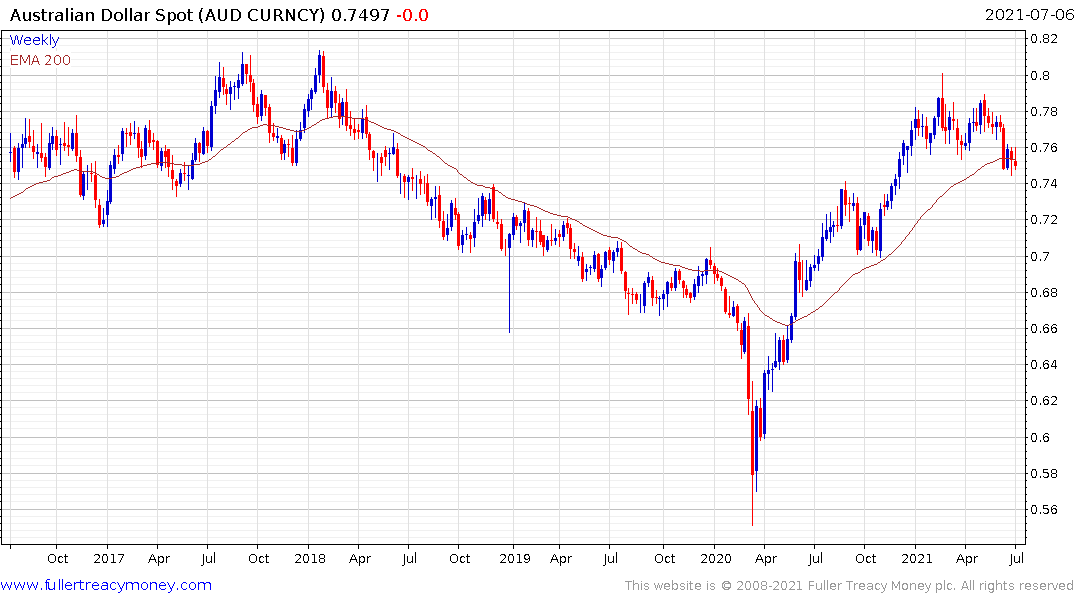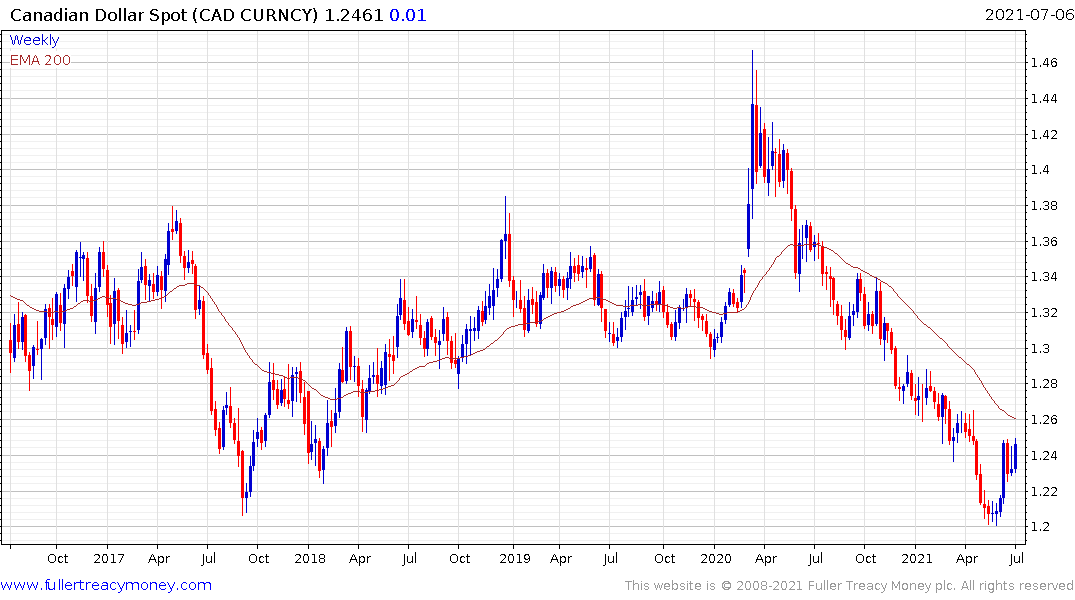 The Australian Dollar continues to trend below its trend mean and the Dollar is on the cusp of breaking its downtrend against the Canadian Dollar too.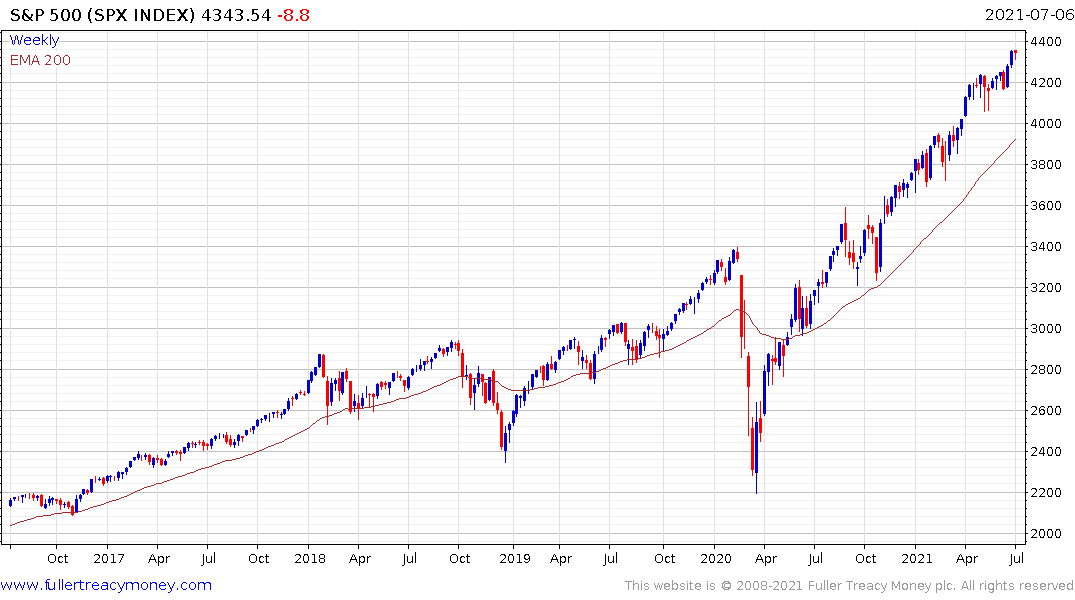 That currency weakness is helping to support nominal price appreciation for related markets and not least as the Wall Street leash effect remains supportive.
Back to top