Aussie Leads Commodity-Currency Selloff as Recession Risk Rises
This article for Bloomberg may be of interest to subscribers. Here is a section:
Traders abandoned bets on commodity currencies to favor the dollar on Friday as the risk of a global recession weighed on key raw-material prices.

The Australia's dollar declined as much as 2% against the greenback to the weakest since June 2020, while New Zealand's kiwi slid as much as 1.5% to its the lowest in 13 months. The Canadian dollar also fell, heading for its second loss in three days.

Data showing US consumer spending fell in May for the first time this year added to ongoing fears of a global recession amid mounting expectations for aggressive Federal Reserve rate hikes. Worries over domestic growth in other developed nations are also rising, especially as New Zealand economy's unexpectedly contracted in the first quarter.

"Commodity currencies prices aren't under tremendous pressure yet, but you are starting to see them turn," said Steven Englander, global head of Group-of-10 FX research at Standard Chartered. "For the first time in a long time, inflation isn't the market discussion right now. The market discussion is about growth."

Central banks are expected to keep tightening with traders pricing another 225 basis points of hikes in Australia and about 180 basis points in New Zealand by year-end, according to data compiled by Bloomberg.

That combination of poor growth prospects and aggressive rate hikes translates into "the worst of all possible worlds for commodities," said Englander.
After spending so long in lockdown, it would have been reasonable to expect Australia to go through the same trend of revenge spending as much of the rest of the developed world. Unfortunately, events are getting in the way. Growth is falling and inflationary pressures are forcing tightening. The Australian Dollar broke lower today to extend the drop below the psychological 70¢ level.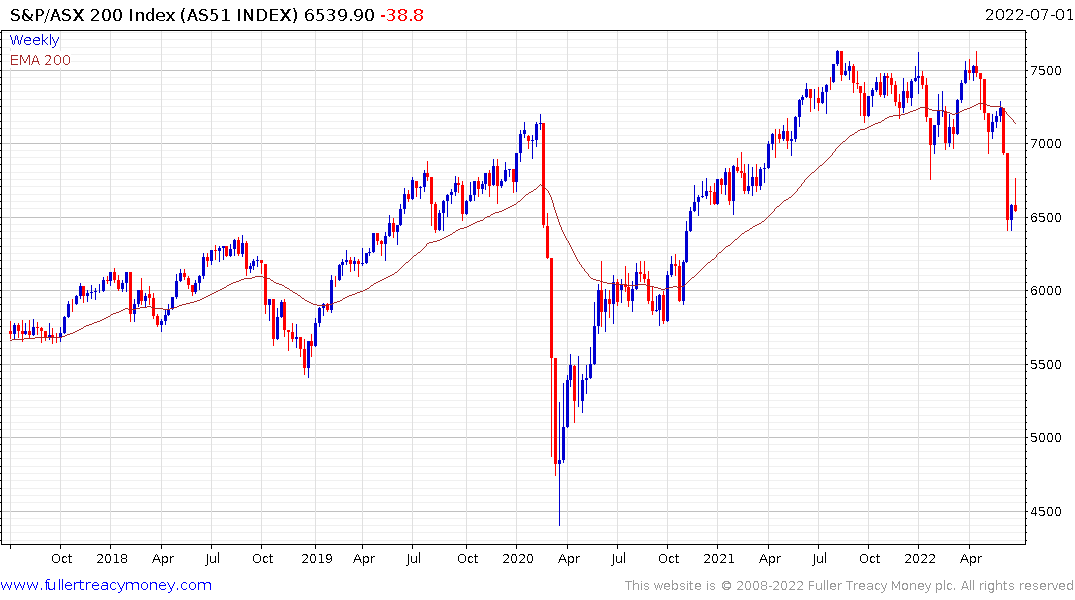 The S&P/ASX 200 rebounded impressively last week but is encountering resistance in the region of the 1000-day MA. A clear upward dynamic will be required to check downward momentum.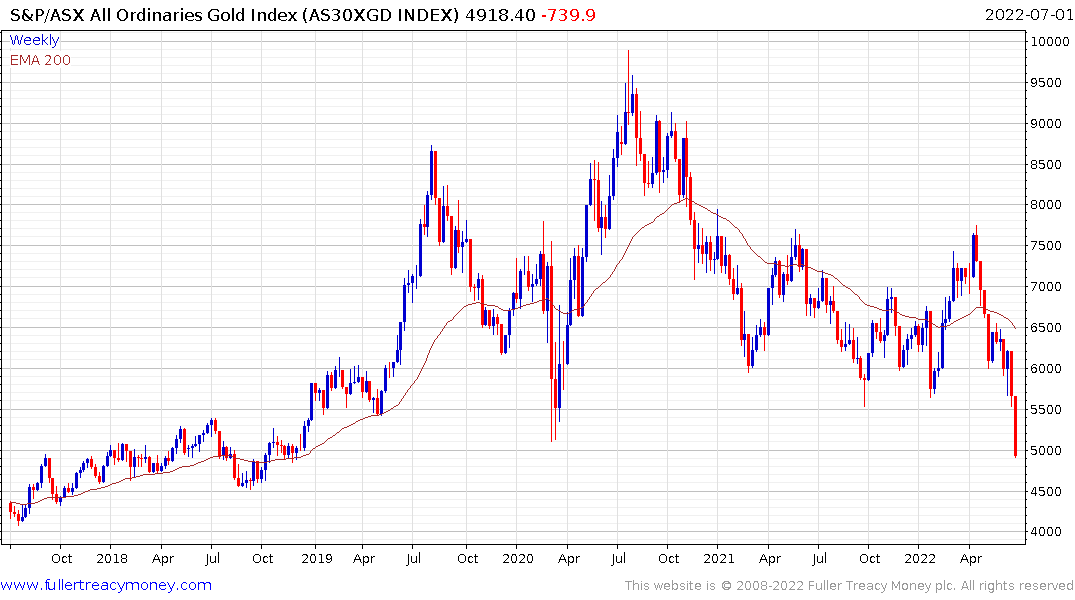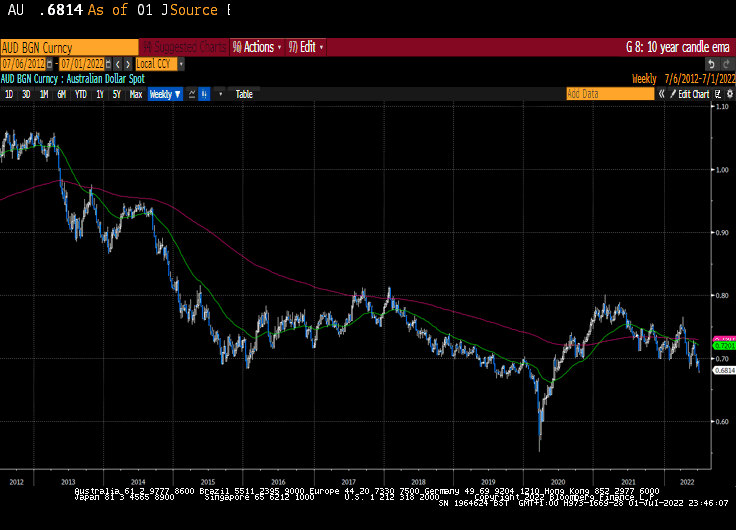 The Australian gold mining sector has been selling off extremely aggressively and the ASX All Ordinaries Gold Index broke lower today. The twin factors of a falling Australian Dollar and the Andrew Forrest's failed bid for Regis Resources could help to outweigh concerns about rising production costs in the sector. However, a clear upward dynamic will be required to check momentum.
Back to top