Asia EM Strategy
Thanks to a subscriber for this report from Morgan Stanley. Here is a section on Malaysia:
Here is a link to the full report.

Here is a section from it:
We upgrade Malaysia to EW from UW in our APxJ/EM country framework: Malaysia now ranks #20 out of 28 countries in our APxJ/EM country model framework. Since our last update, the country has outperformed the MSCI APxJ/EM benchmark by 7.1 ppts. Our view on Malaysia brings us in line with that of our ASEAN regional team, which is equal-weight Malaysia in a regional context. We also note the low-beta nature of the market, as discussed above.
Quantitative Factors: While Malaysia has been screening well on value for the past year, our aggregate valuation indicator now points to valuations being near the 5-year average on trailing P/E, P/B and Dividend Yield. We highlight that ROE vs its own history is above average, highlighting improving profitability; however, earnings revisions are still below average at -5.1% over the past three months.
Governance is Everything and this is doubly true in emerging markets. The Mahathir administration has made a point of trying to recoup some of the losses due to graft, not least 1MDB, and is taking a more forthright stand against the debt trap infrastructure projects the last government signed with China. These are positive outcomes and suggest standards of governance are improving.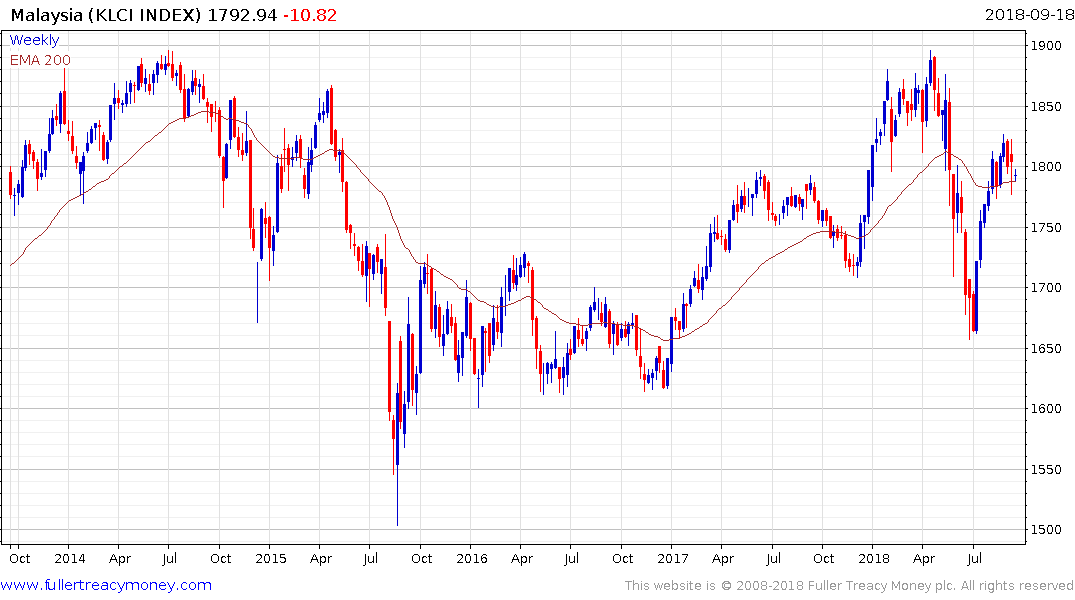 The Kuala Lumpur Composite Index has been ranging between 1600 and 1750 since 2013 and currently trading towards the upper side of that congestion area.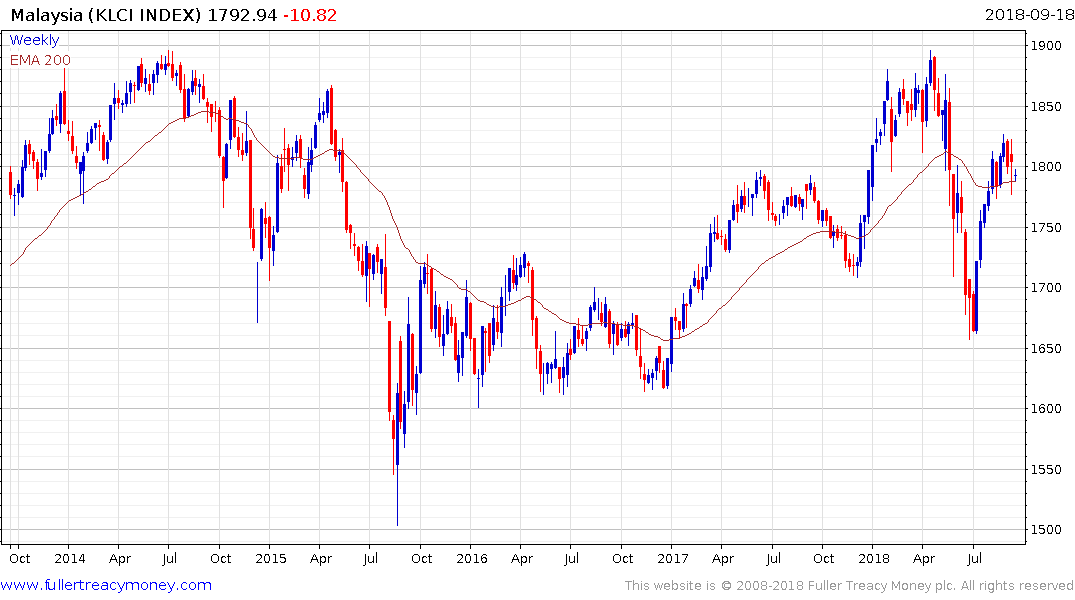 The US Dollar denominated iShares MSCI Malaysia ETF experienced a significant decline in 2015 in conjunction with the fall in the Ringgit but has been ranging with a mild upward bias since.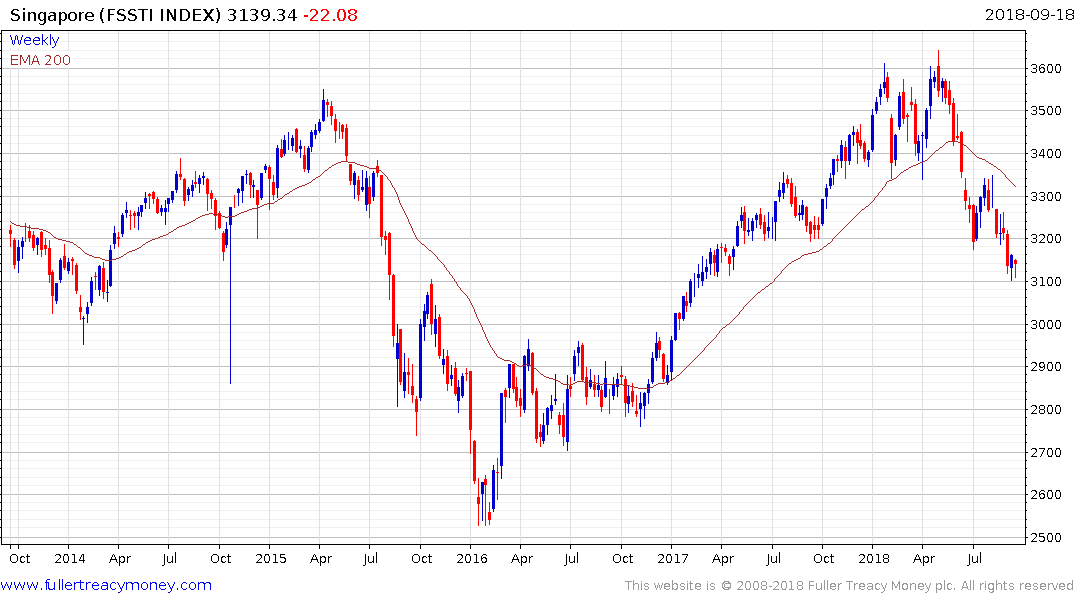 Meanwhile the Singapore Strait Times Index remains under pressure; encountering resistance in the region of the trend mean in August and hitting a new reaction low last week. It stabilized today but has a lot of work to do to demonstrate a return to demand dominance beyond the short term.
Back to top