ASEAN: The infrastructure push
Thanks to a subscriber for this report from Deutsche Bank which may be of interest. Here is a section:
Infrastructure plays a crucial role in the region's economic, social and environmental development, including boosting regional connectivity. Greater connectivity of the transport infrastructure enhances logistical efficiency and supports the growth of investment, trade and commerce while reducing business costs. While countries have invested in infrastructure to varying extents over the years, development has been gaining momentum, with more than US$275bn key pipeline projects across ASEAN, as we detail in this report.

Singapore: To fulfil Singapore's 6.9mn population target (+25% from the current size) by 2030, the government is steering infrastructure development towards greater public network connectivity, usage of personal mobility devices, as well as usage of digitalisation to transform the city state into a Smart Nation. These infra developments, amounting to US$44bn will help Singapore cope with population increase and prevent traffic congestion.

Malaysia: In the 10th Malaysia Plan (2011-2015), the government highlighted its commitment to infrastructure development. One focus is on building railways (MRT 2, MRT 3, LRT 3) to alleviate traffic congestion. Another focus is on connecting rural areas to urban clusters to ensure equitable development through the Pan Borneo Highway. Infrastructure growth is driven by China, having committed US$34bn (RM144bn) to infrastructure projects such as the East Coast Rail Link, Kuantan Industrial Park and Melaka Gateway.

Indonesia: In the post-Suharto era, infrastructure development stalled and has not been able to keep up with economic growth amid the commodities boom. The inefficient transport network has resulted in acute distribution bottlenecks, driving up logistics cost. When President Jokowi took office, he diverted a portion of the energy subsidies to infrastructure development. Through priority infrastructure projects totalling US$41bn, the government seeks to boost connectivity in the archipelago to increase business competitiveness.
Here is a link to the full report.

In a period of synchronised economic expansion it is natural for emerging markets to engage in infrastructure development since credit is generally still accommodative and the need remains compelling. That will also help to lay the foundation for future growth as the region evolves economically amid a trend of generally improving standards of governance.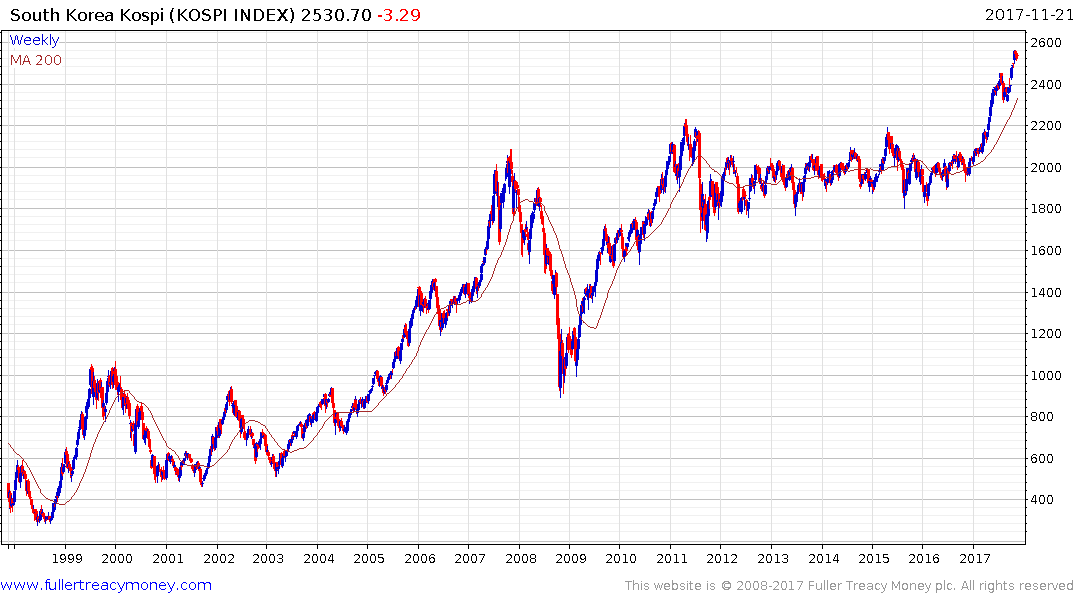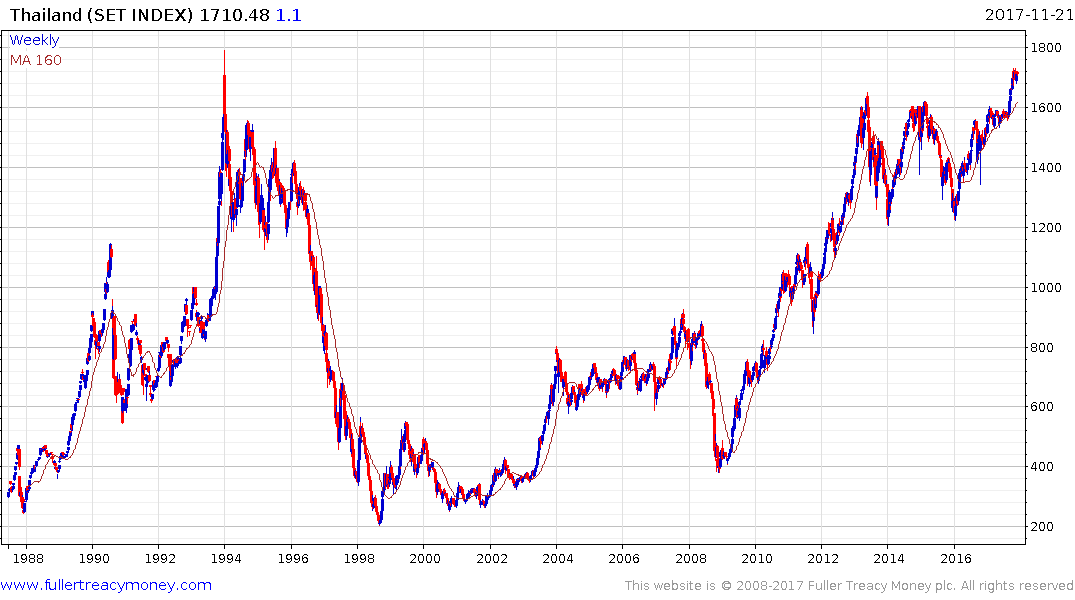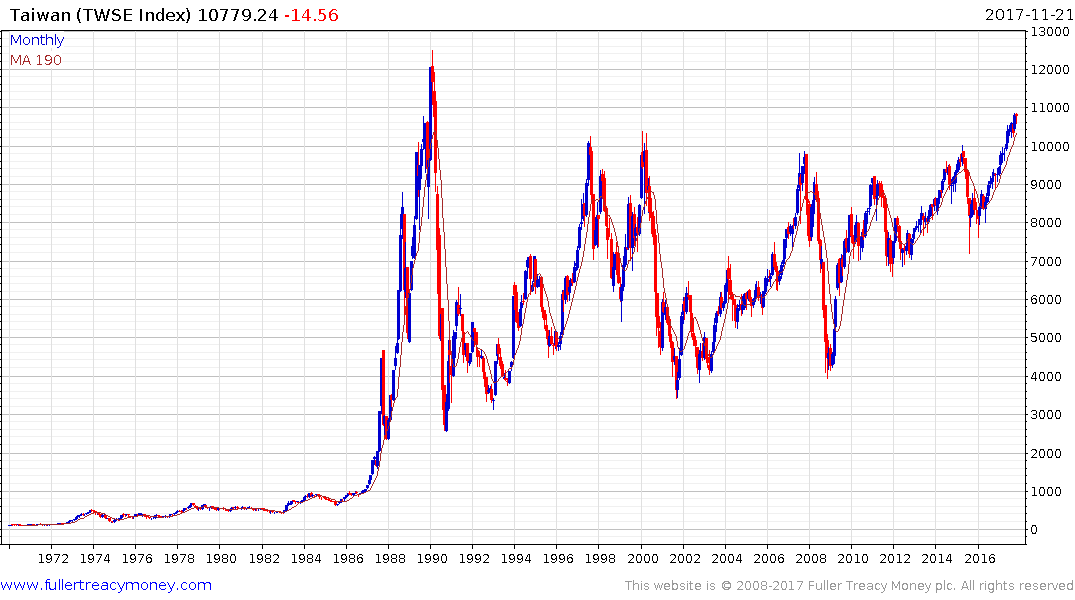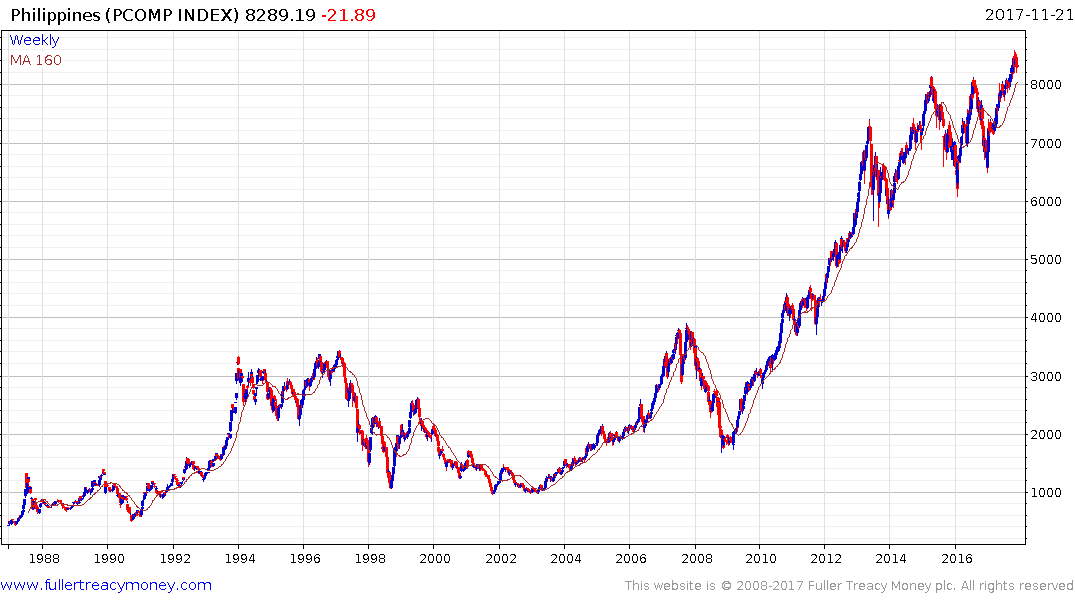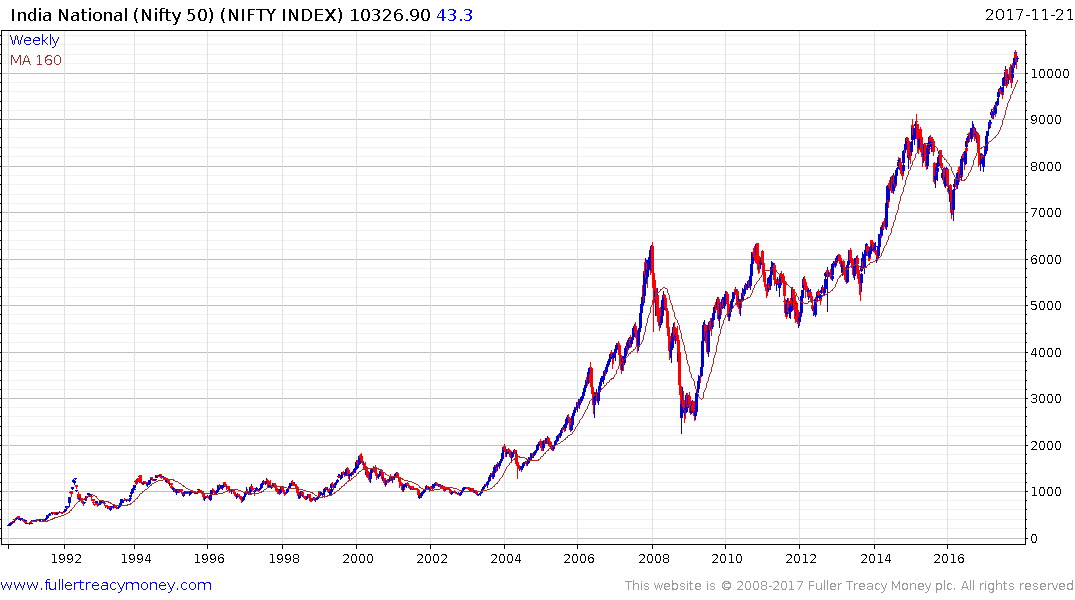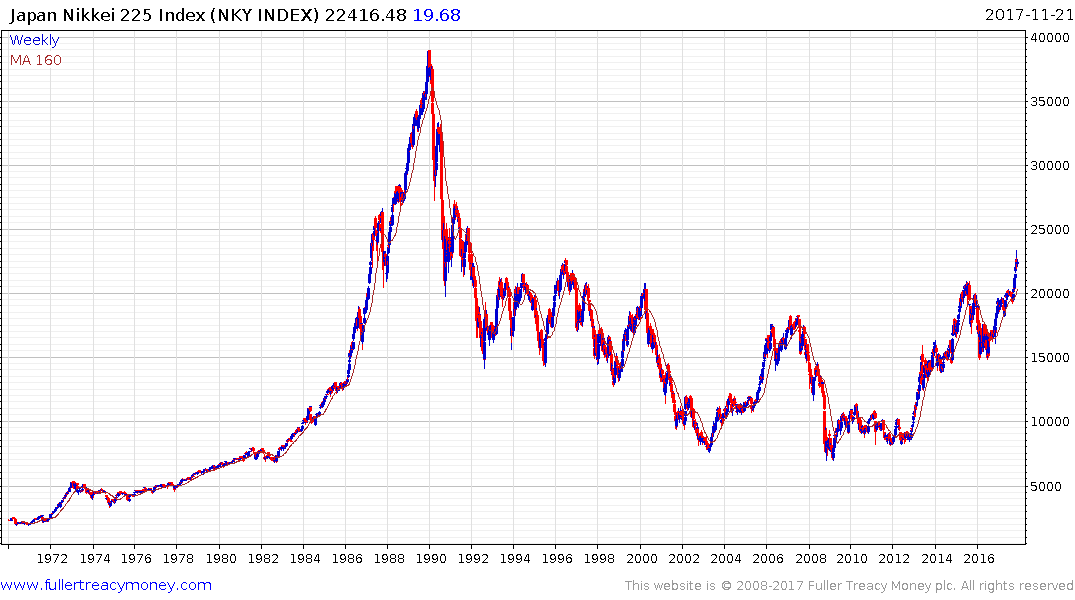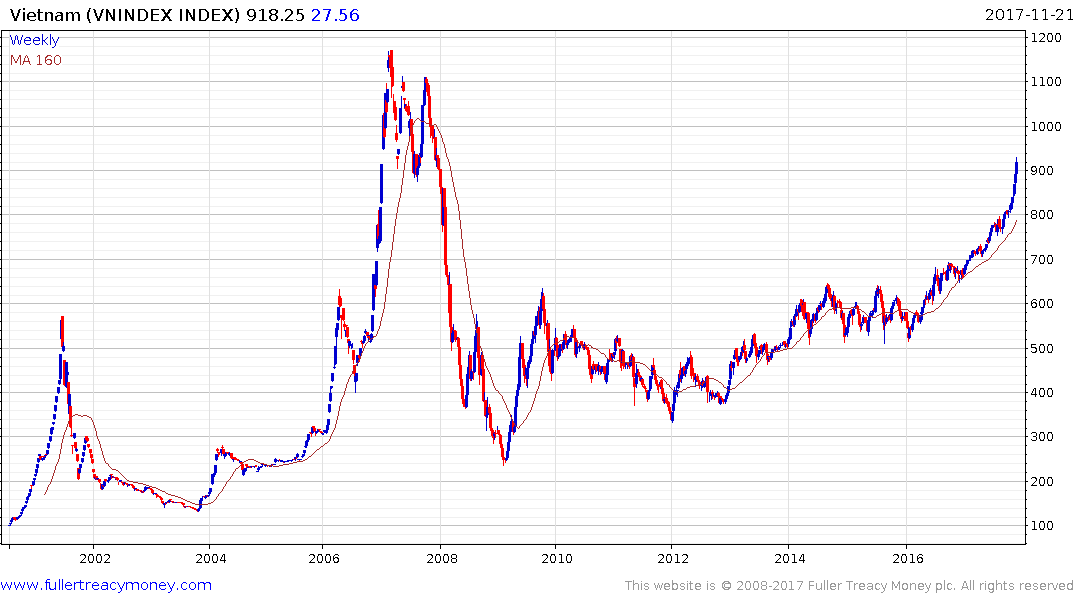 The fact Asian markets not least South Korea, Taiwan, Japan, India, Thailand, Indonesia, Philippines and Vietnam have all completed lengthy ranges this year is a testament both to their economic renewal, but also to the fact investors are willing to go farther to find valuations that are still relatively reasonable relative to the USA. That also suggests the Wall Street leash effect is likely to be as important as ever and Asia is unlikely to decouple anytime soon.
Back to top