ASEAN Strategy
Thanks to a subscriber for this report from CLSA which may be of interest. Here is a section:
Here is a link to the full report and here is a section from it:

While the recovery may be uneven across Asean, similarities can be seen if we look at the sequence by sector. We think the first to come back will be Asean consumer plays, although discretionary names will lag. Telcos have been defensive and demand for data and broadband services has surged since the pandemic took hold. Our expectations for banks to chart a recovery by 2022 applies to the whole region. On the flipside, we expect aviation plays to be the last to take flight, while hotels and gaming will also be slow to recover as international borders remain restricted. We don't expect a recovery for them until beyond 2022.
We see the growing demand for online shopping as being here to stay. Good proxies for this would be convenience store (CVS) plays in Malaysia (MyNews) and Thailand (CPALL). Growth in online shopping is also evident in the Philippines (Robinsons Retail) and Indonesia. Sea Ltd, one of our top winners, is a Singapore/Asean proxy.
Unsurprisingly, Covid has fast-forwarded the urgency for businesses to adopt new technology and investment opportunities can be found along the value chain. The reverse also rings true for some traditional economy businesses that may find themselves left behind as the scope to reinvent business models is limited. Most of our team have labelled the construction sector in their countries a key victim of the virus and the least adept in making operational changes. That said, when the emerging Asean economies recover, we think infrastructure projects are likely to follow suit, particularly in Malaysia, the Philippines and Thailand.
One of the greatest advantages emerging markets have over developed markets is they get to skip stages of development. The rollout of remote working, more online services like shopping, entertainment and relocating business activities to the cloud is likely to have a much bigger impact on growth in developing countries because the leap in productivity gained is so much greater. That is likely to set up continued outsized growth for years to come.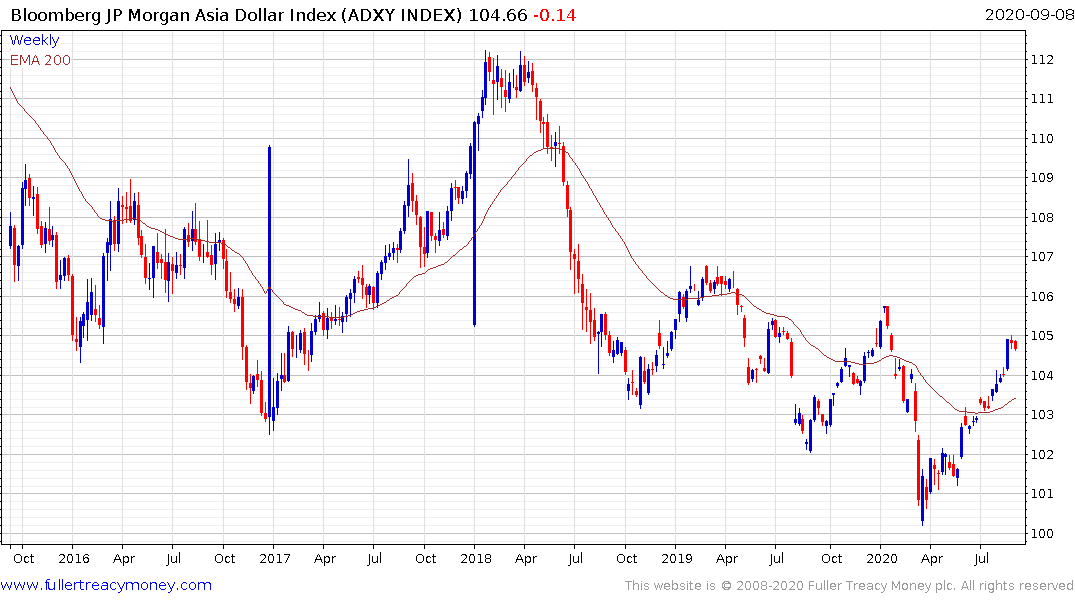 The Dollar looks like it is topping out against the Asian currencies. The Asia Dollar Index is testing the medium-term sequence of lower rally highs and a sustained move below the trend mean would be required to question medium-term scope for continued upside.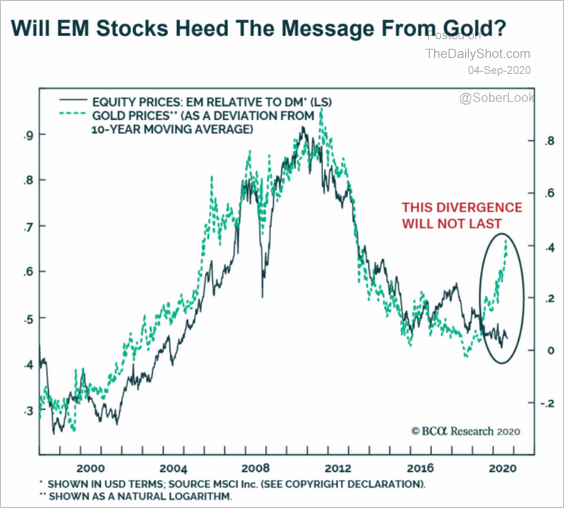 Generally speaking, gold and emerging markets tend to rally together. Gold has way outperformed over the last six months, not least because emerging markets have under developed medical systems which has led to questions about the accuracy of infection data. Nevertheless, there is ample scope for catch up as fear of the virus ebbs.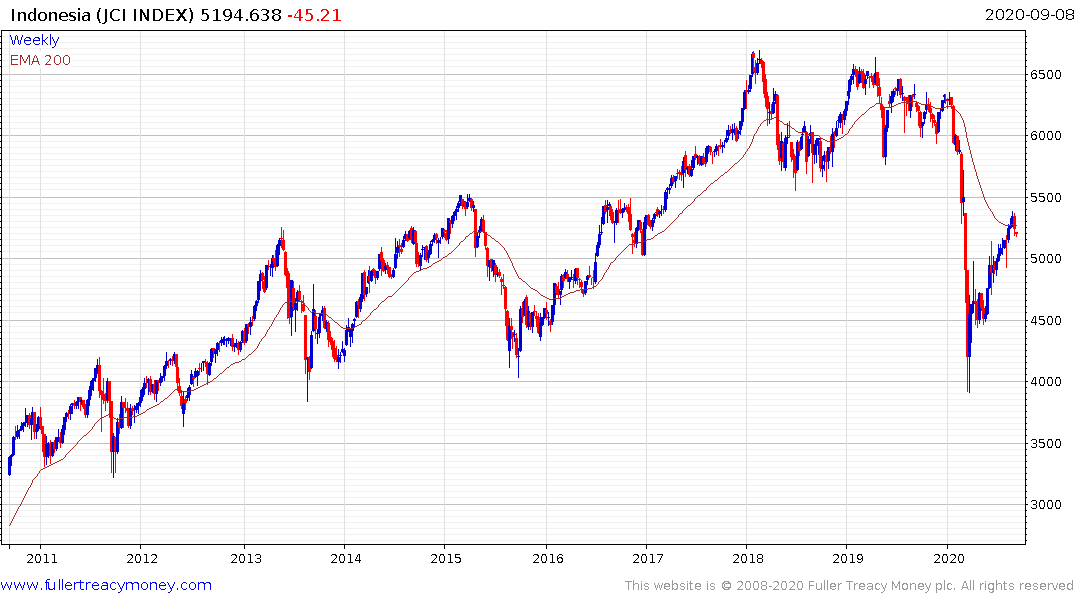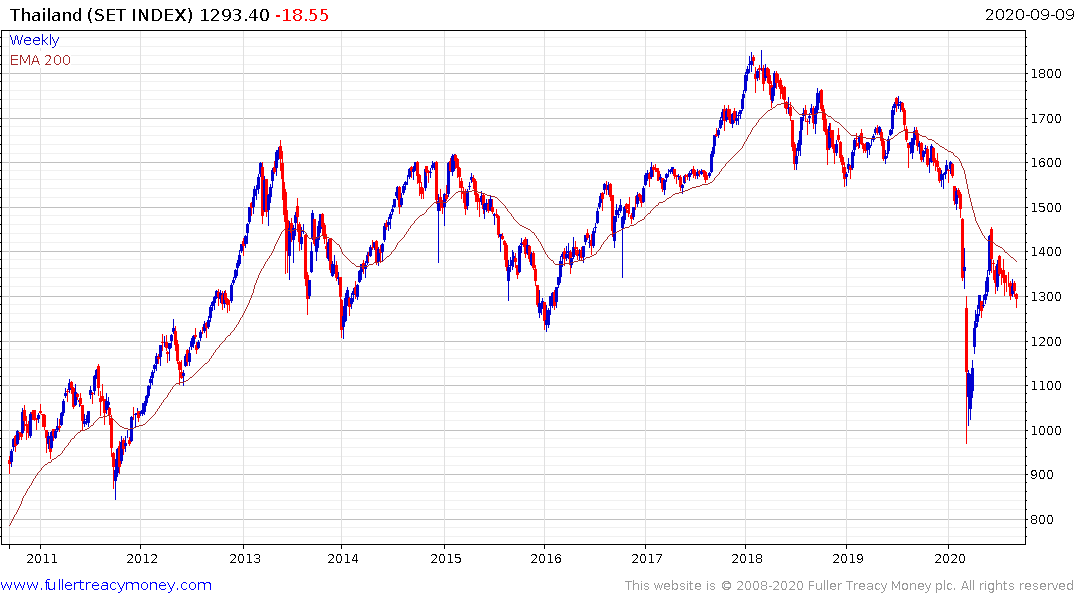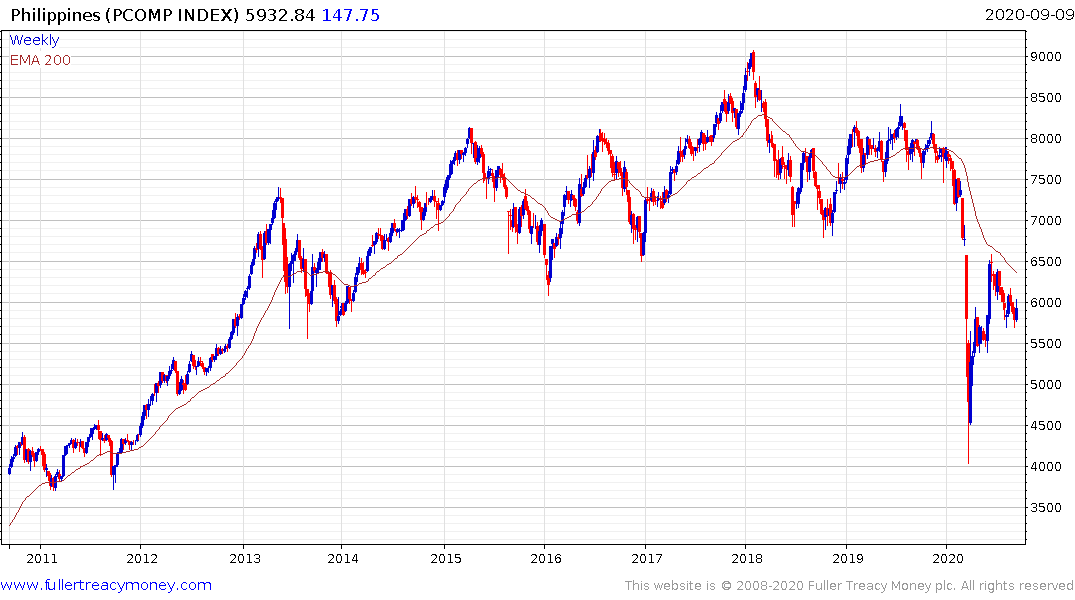 Right now, the Indonesian, Thai and Filipino indices are all trading below their respective trend means following impressive rebounds from their March lows.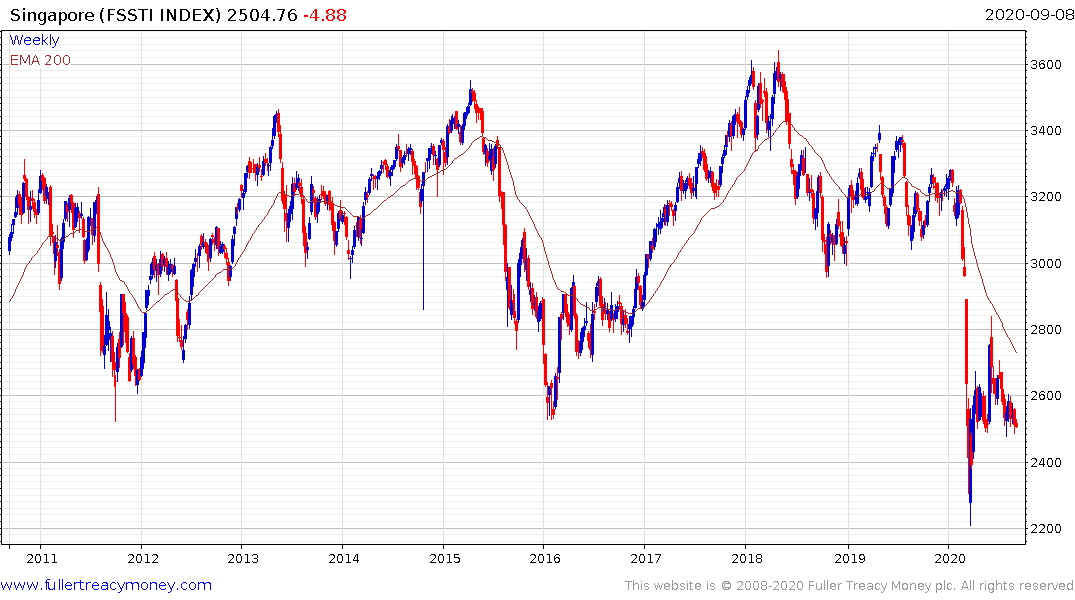 Singapore's Index bounced less and has pulled back more. It is now testing the psychological 2500-point level and needs to sustain a move above the trend mean to confirm a return to demand dominance beyond short-term steadying.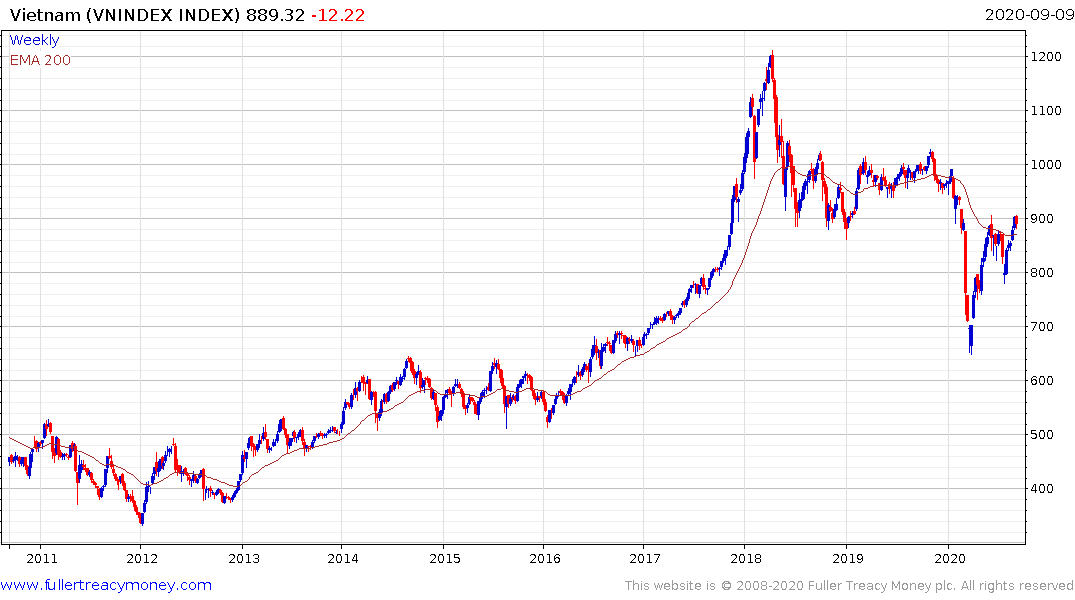 Some form of bullish catalyst is likely to required to spur additional upside. Meanwhile the Vietnamese and Malaysian indices are the only ones to have successfully pushed back above their trend means.
Back to top