As US Seeks Sourcing, Sole US Rare Earth Miner Goes Public
This article from the Associated Press may be of interest to subscribers. Here it is in full:
The sole miner of rare earths in the U.S. is becoming a public company amid elevated trade tensions with China, the dominant global supplier of the material used in everything from computers to cars.
MP Materials, which runs a mine and processing facility in Mountain Pass, Calif., near the border of Nevada, will be listed on the New York Stock Exchange in a deal with the blank-check company Fortress Value Acquisition Corp.

"This business combination and becoming a public company is a key milestone in MP Materials' mission to restore the full rare earth supply chain to the United States of America," said James Litinsky, a co-chairman who will become chairman and CEO. MP Materials can produce refined neodymium-praseodymium, a rare earth material used in magnets that help power electric vehicles, wind turbines, robotics, drones and defense systems. China currently controls more than 80% of that market. MP Materials Corp. will be listed under the ticker symbol "MP."
A decade ago, the price of rare earth metals surged to unimaginable heights because China restricted exports in a mercantilist effort to force investment in its high-end manufacturing sector. The effort created significant efforts to develop alternative sources of supply but most failed to reach production when China started exporting again.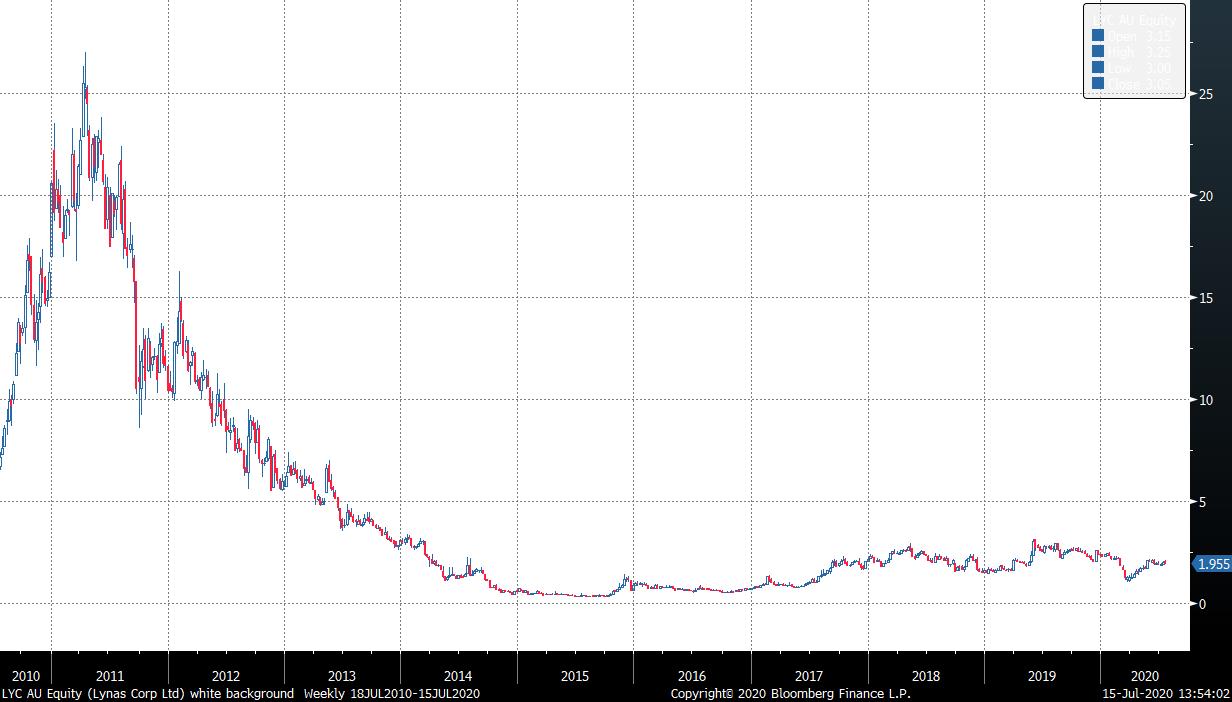 Lynas Corp is the only non-Chinese producer to have developed both production and refining capacity. That's Australian production but Malaysia refining.
The primary change in the market of late has been the fact that China has successfully moved up the value chain in terms of its manufacturing. A lot more of its domestic supply of rare earths is no longer available for export. That means there are now both market and strategic reasons to develop alternative sources. The reinvigoration of the USAs' Mountain Pass mine is an example of that.
Resilience is going to be the byword of the next decade and that means there will be competing sources of new supply for vital commodities developed on a national interest basis. It suggests government support is going to be vital if a project is to prosper.
Back to top