As the World Gets Fatter, This Pharma Giant Gets Richer
This article by Makiko Kitamura Albertina Torsoli for Bloomberg may be of interest to subscribers. Here is a section:
After the Tresiba setback, Novo quickly began a heart safety trial demanded by the U.S. Food and Drug Administration. The company submitted a revised application in the U.S. this March -- almost a year ahead of plan. It will know around Oct. 1 whether interim trial results point toward the introduction of Tresiba in the U.S. next year.

Even without that, Soerensen insists Novo has enough products in the pipeline to sustain sales for years. The company in August said it would proceed with late-stage testing of an oral version of a GLP-1 -- until now only available as an injection. And it's working on an oral insulin, a formidable challenge given the difficulty of regulating absorption through the gut and managing swings in blood glucose. Though even many of Novo's top researchers doubted the idea of pills to treat diabetes, "I said: 'Do it anyway! Try it!"' Soerensen said.
Unfortunately diabetes is a growth sector. It thrives in an environment where people eschew exercise and indulge in sugary, savoury and spicy foods. There have been some encouraging advances in treatment and awareness of the need for lifestyle change helps, but the fact that it is a chronic condition means demand for treatment remains on a growth trajectory.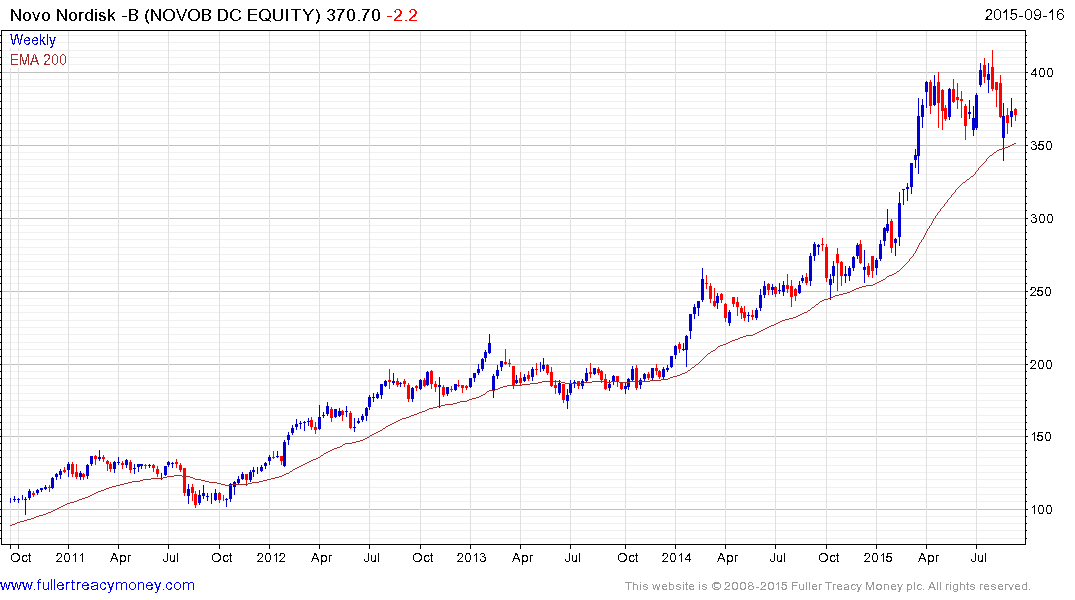 Danish Novo Nordisk is the clearest pureplay on this pandemic. The share has been engaged in a process of mean reversion over the last few months and found support last week in the region of the 200-day MA.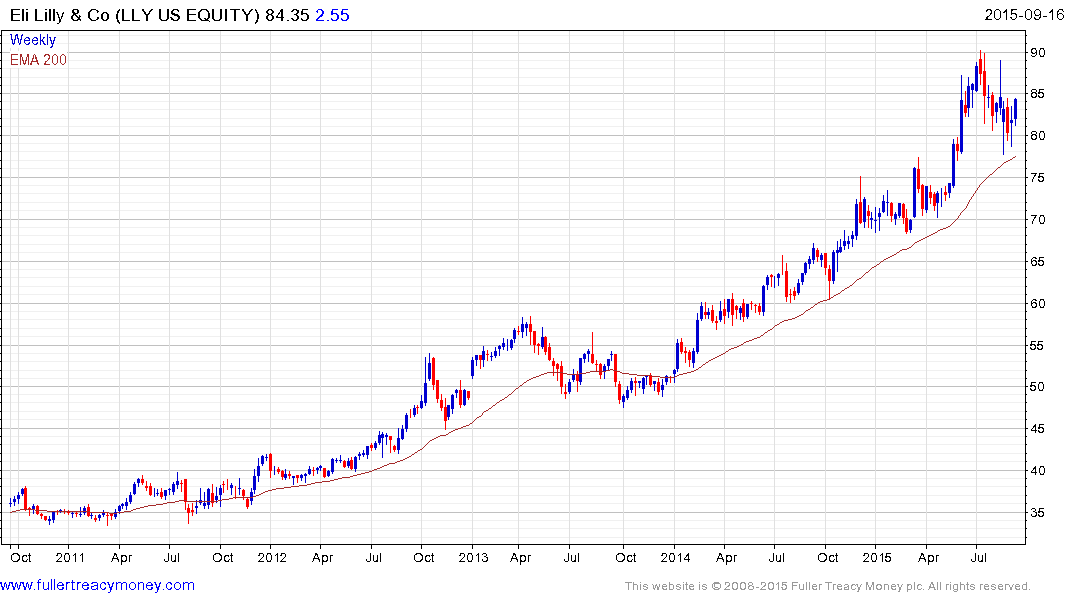 US listed Eli Lilly, one of Novo Nordisk's largest competitors, remains in a consistent medium-term uptrend and is now bouncing from the region of its trend mean.


Swiss listed Novartis has also found at least near-term support in the region of the 200-day MA.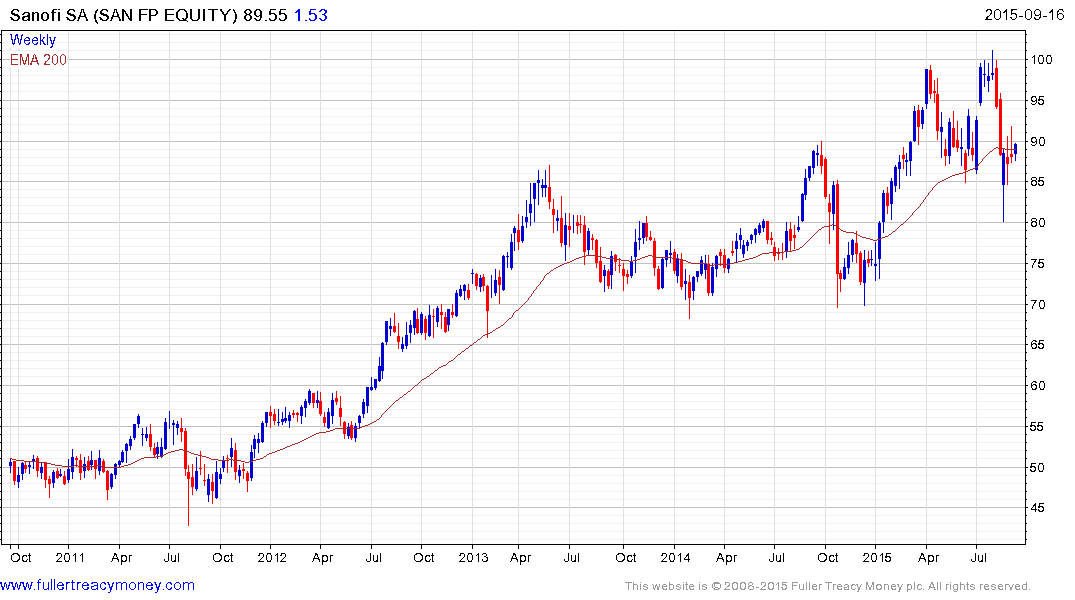 Despite some recent volatility Sanofi is also trading back in the region of the 200-day MA.
Back to top