Barnier Planning a Brexit Book After Four Years of Negotiations
This article by Ania Nussbaum for Bloomberg may be of interest to subscribers. Here is a section:
In his speech, Barnier also hinted that negotiations over the EU and U.K.'s future relationship may stretch beyond a meeting of the bloc's leaders scheduled for mid-October as the two sides struggle to reach an agreement.

"If we want to ensure the ratification of this new treaty at the end of the year, we need an agreement around Oct. 31," Barnier said. "The clock is ticking."
Brexit appears to have lost its ability to move markets. Perhaps investors have made their peace with the idea that the UK will leave the EU without a trade deal. It's more likely that investors have concluded the border with the EU will be down the middle of the Irish Sea rather on the island of Ireland. In other words that a deal is inevitable.
Boris Johnson has been adamant in claiming he will not abandon Northern Ireland. However, his government does not depend on the support of the Northern Irish Unionists. He has a relatively free hand to effectively dissolve the union if it is politically expedient.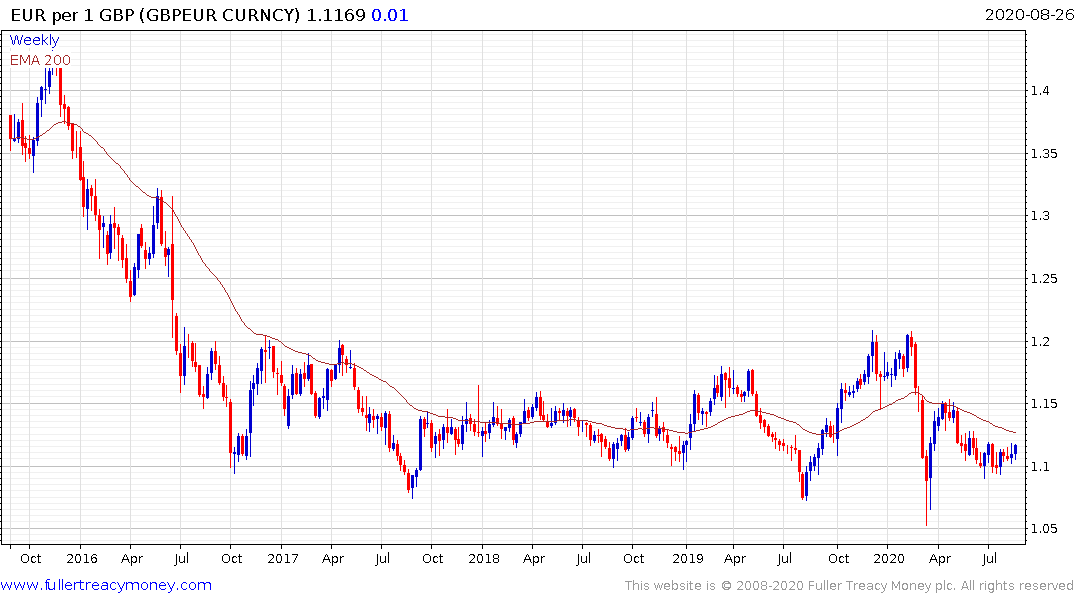 The Pound continues to firm against the Euro as it bounces from the psychological €1.10 level.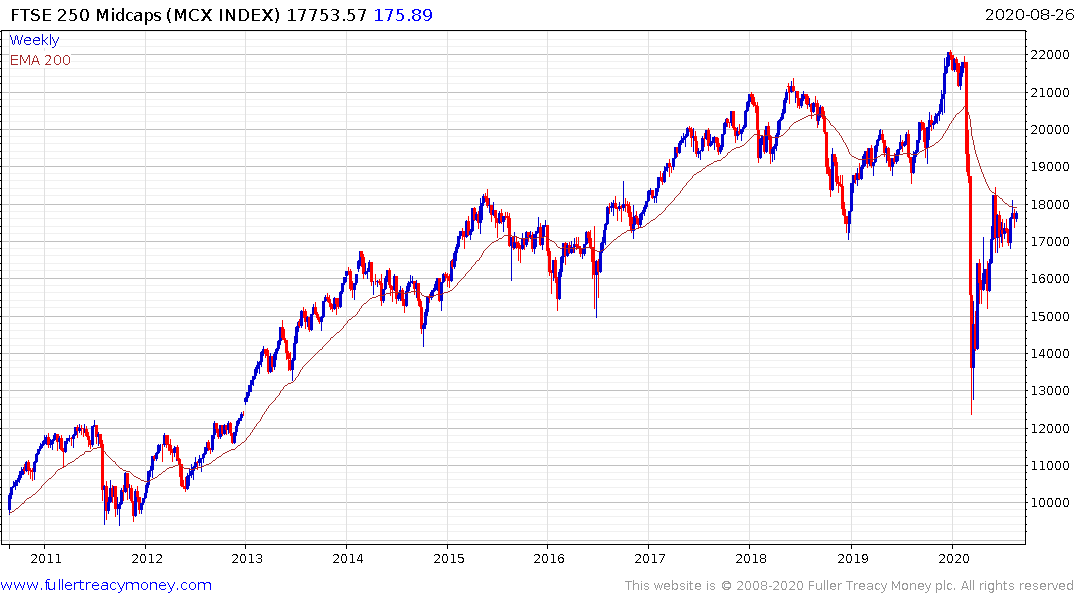 The FTSE-250 Index has been ranging for the last few months in an inert manner. It will need to sustain a move above the trend mean to confirm a return to demand dominance beyond the short term.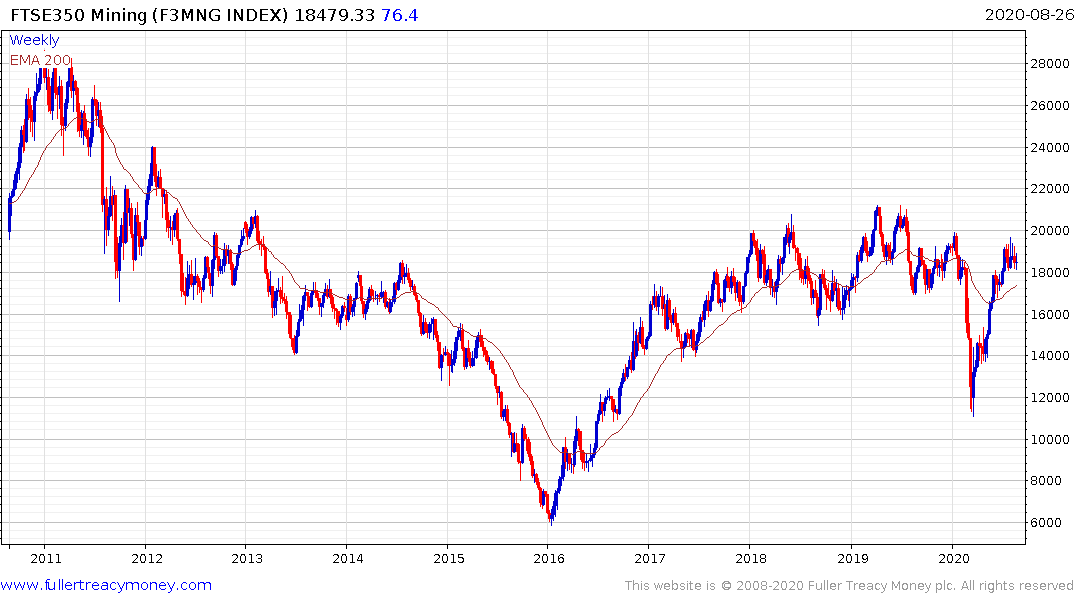 The FTSE-350 Mining Index is the 2nd largest sector in the wider 350 index; occupying 7.8%. It has been ranging below 20.000 since 2012 and a sustained move back above that level would confirm a return to medium-term demand dominance.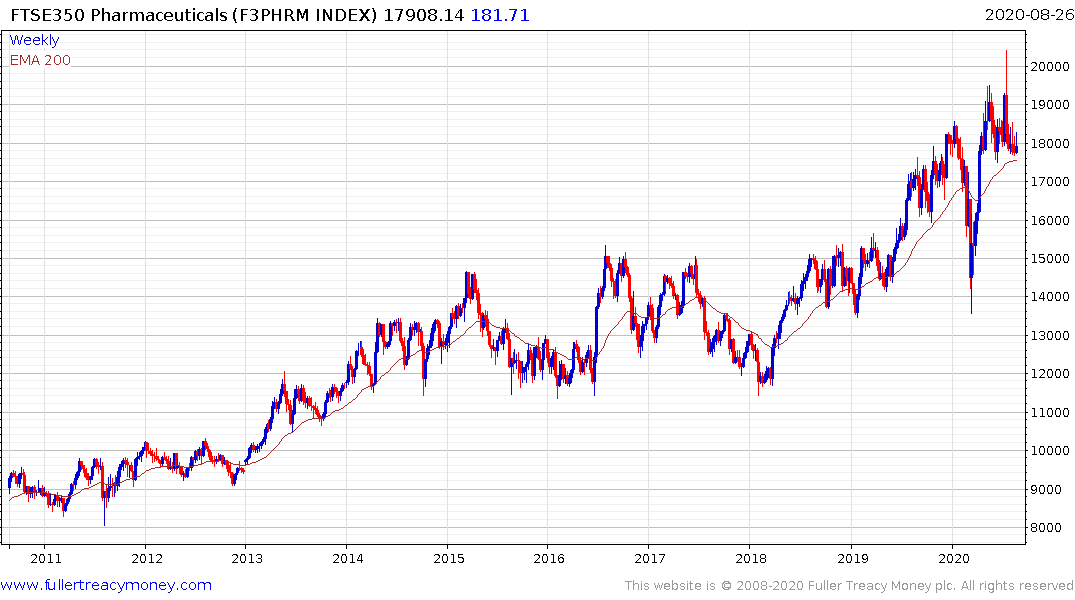 The FTSE-350 Pharmaceuticals and Biotechnology Index is the largest weighting at 10.63%. It rebounded impressively from the March lows to hit new highs and has spent the last few months consolidating mostly above the trend mean.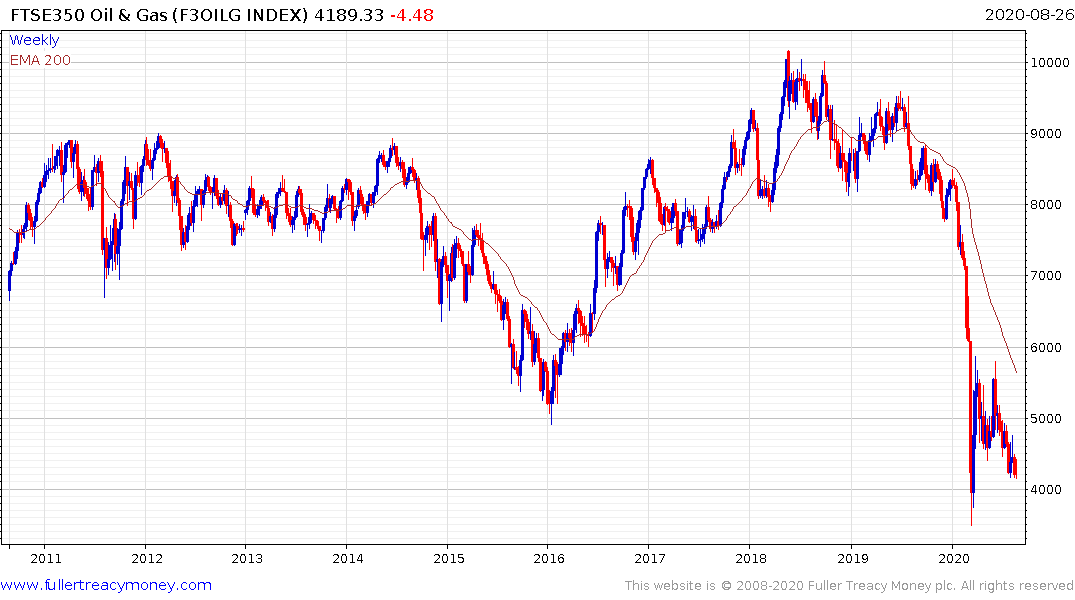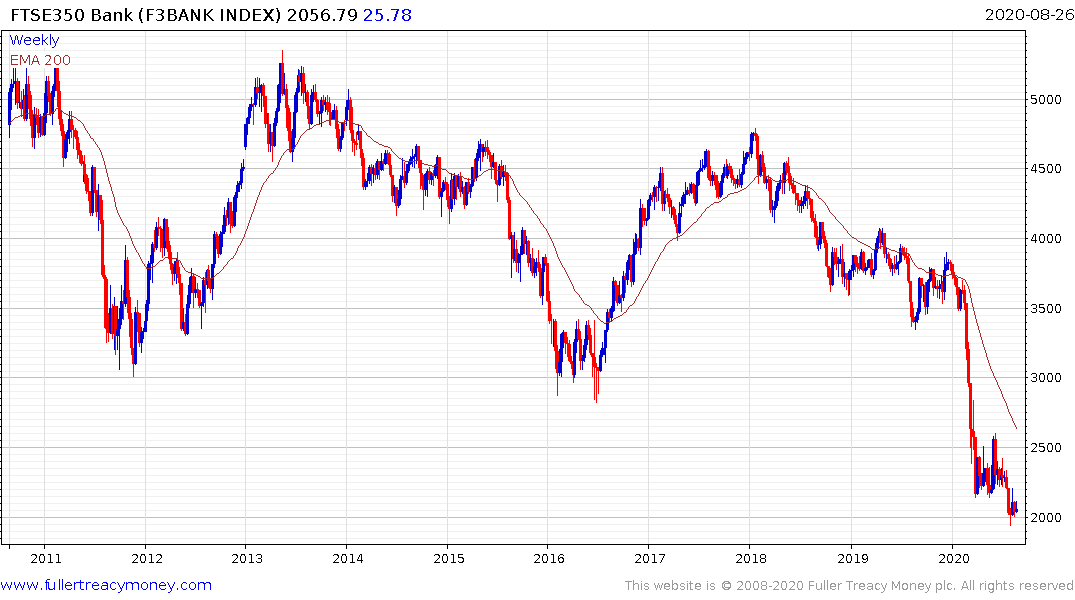 The Oil and Gas Producers and Banks Indices at 7.5% and 6.8% respectively have been significant large cap underperformers. At least oil and gas prices are beginning to recover, even if regulatory burdens are likely to increase markedly over the coming years. Banks meanwhile face a very trying time as long as interest rates remain close to zero and uncertainty about growth remains high.
Back to top