ARK Invest Big Ideas 2020
Thanks to a subscriber for this bluesky report focusing on technological innovation. Here is a section:
1. Deep Learning — From Vision to Language
2. Streaming Media — The Primary Technology Behind Content Distribution
3. Electric Vehicles — Faster Adoption Than Most Think
4. Automation — Increased Productivity and More Jobs
5. 3D Printing — An Underestimated Technology
6. Autonomous Ridehailing — The Future of Transportation
7. Aerial Drones — A Cost Saver and Potential Life Saver
8. Next Generation DNA Sequencing — The Transformation of Oncology
9. Biotech R&D Efficiency — The Convergence of Technologies in Healthcare
10.Digital Wallets — The Transformation of Banking
11.Bitcoin — An Evolution of Monetary Systems
Here is a link to the full report.

Technology and the accelerating pace of innovation has been the driving theme behind the bull market for more than a decade. The first commercial reality of the secular trend has been the monetisation of social media, the introduction of 4G, streaming, the adoption of subscription business models, control of the cloud and a for a brief period a cryptocurrency mania.
The continuation of the trend depends on at least some of the speculative ventures such as autonomous driving, artificial intelligence, edge computing through the adoption of 5G, the downtrend in lift prices to space trending lower, hypersonic travel, customised medicine, hydrogen fuel cycle, doubling of battery energy capacity, fusion energy reaching commercial reality.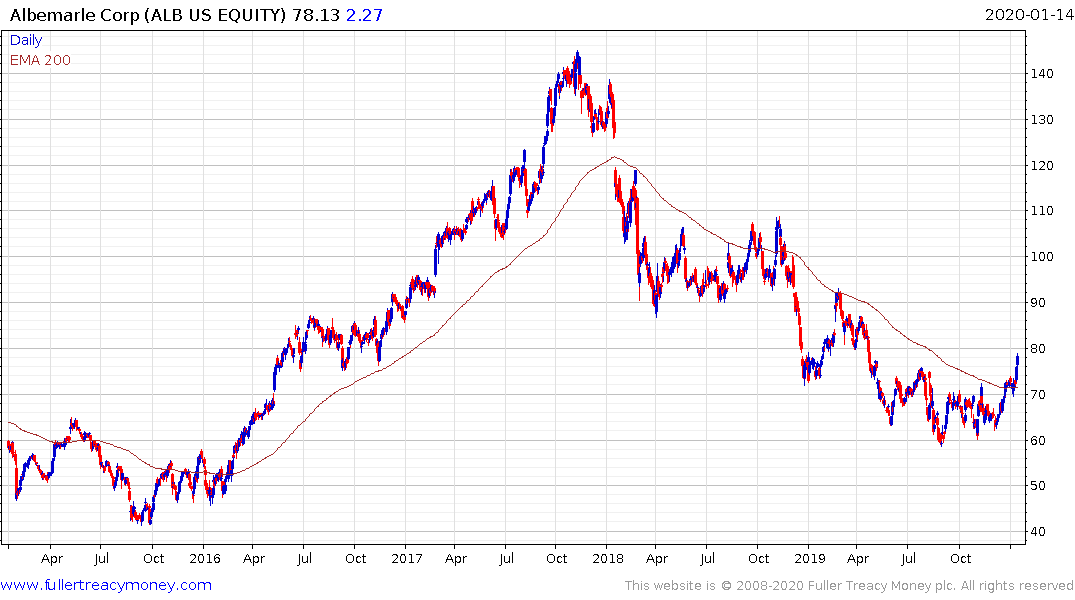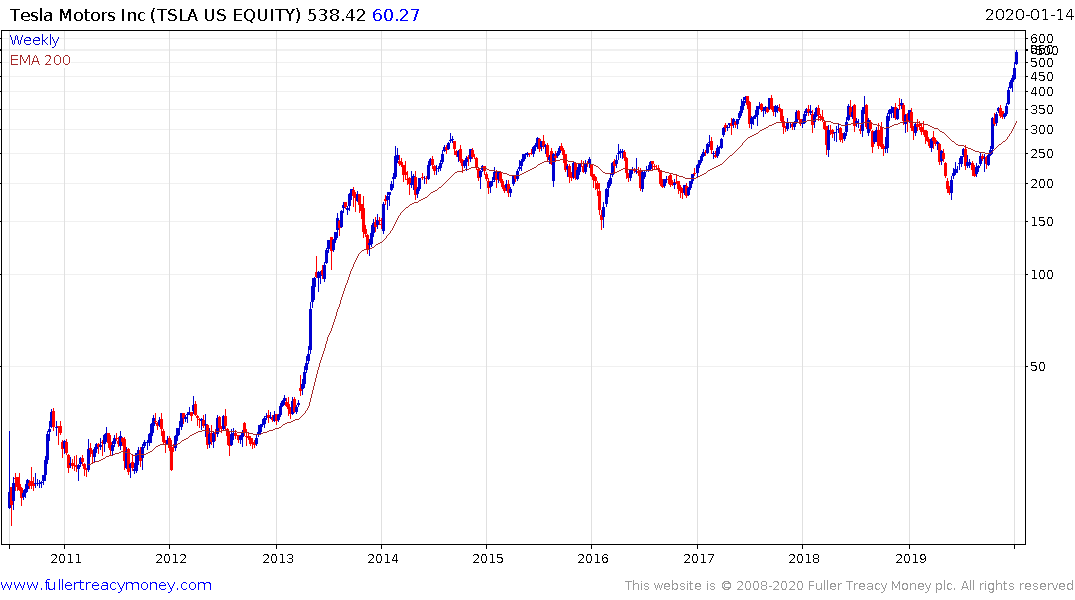 Today, electric vehicles look most likely to increase their market footprint in the coming decade and lithium miner prices are responding.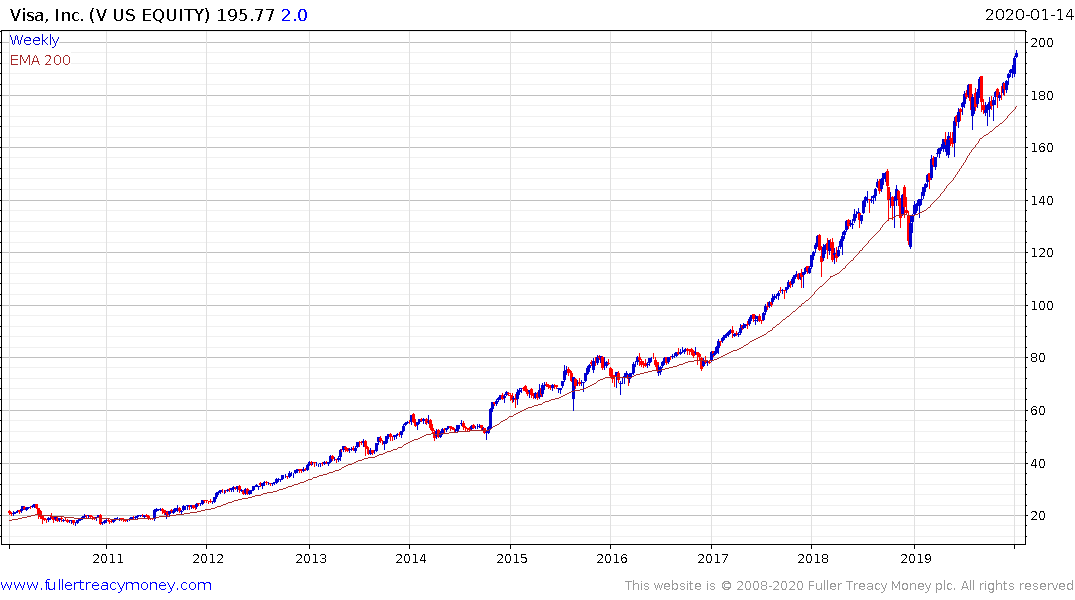 Visa's acquisition of Plaid suggests there is continued growth in the fintech sector outside of crypto.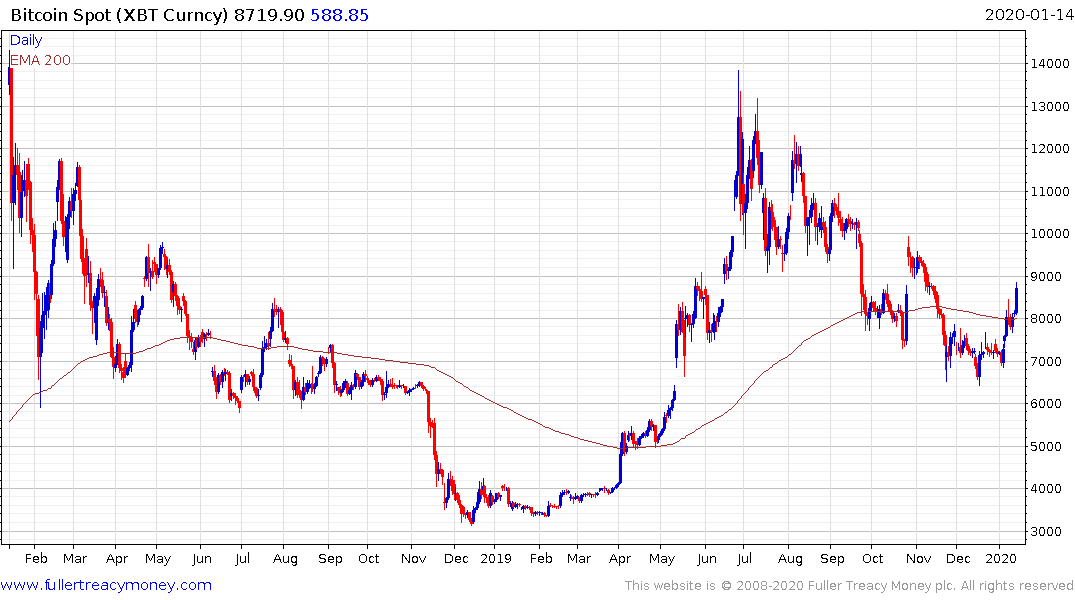 Meanwhile, bitcoin has broken out and is now trading back above its trend mean.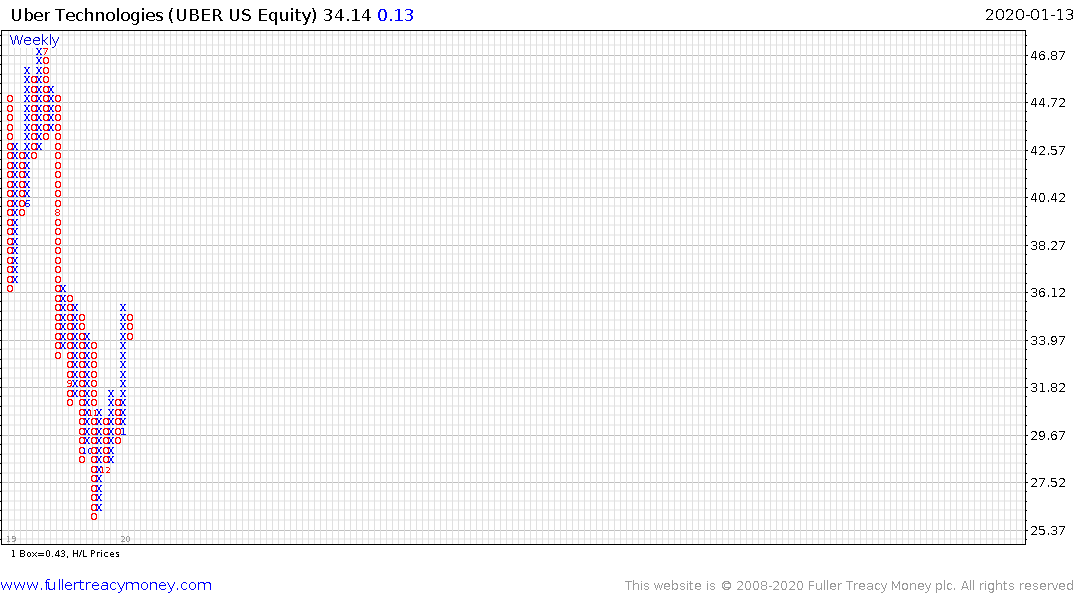 Despite the medium-term threat of extinction that autonomous driving represents Uber has broken its downtrend by posting a higher high.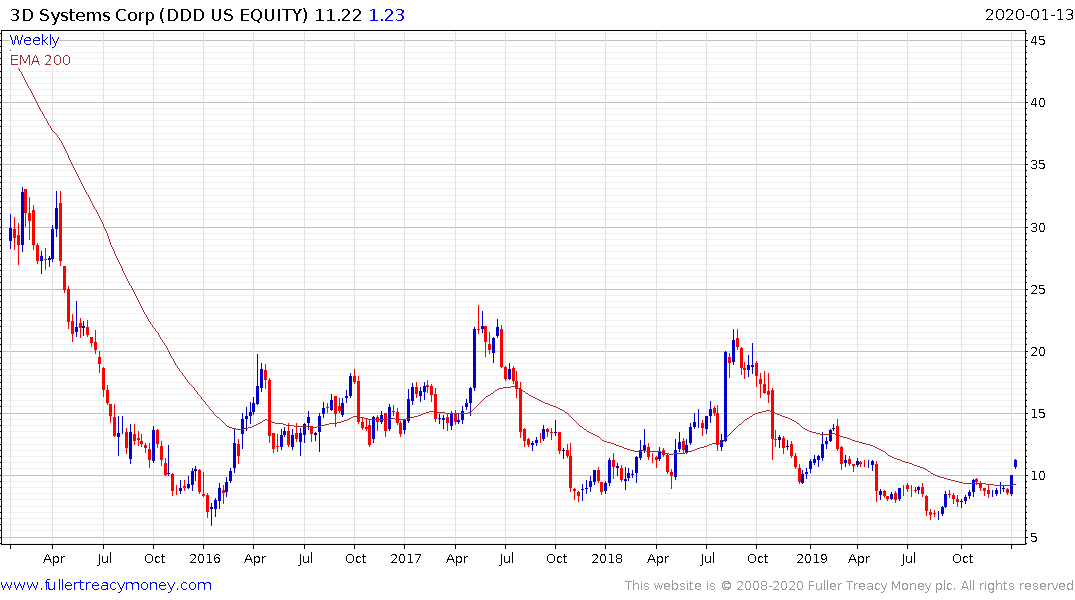 3D printing companies remain in long-term base formations. However, 3-D Systems appears to be branching out into printing bio material in a new joint venture with CollPlant. The share is now trading back above its trend mean.
Back to top