Apple users targeted in first known Mac ransomware campaign
This article by Jim Finkle for Reuters may be of interest to subscribers. Here is a section:
"This is the first one in the wild that is definitely functional, encrypts your files and seeks a ransom," Olson said in a telephone interview.

Hackers infected Macs through a tainted copy of a popular program known as Transmission, which is used to transfer data through the BitTorrent peer-to-peer file sharing network, Palo Alto said on a blog posted on Sunday afternoon.

When users downloaded version 2.90 of Transmission, which was released on Friday, their Macs were infected with the ransomware, the blog said.
Ransomware is an increasing threat and is likely to remain an issue as more of our personal data and experiences are stored on line. It's an even bigger issue for companies. Last week news items commented on the first hospital that had been held to ransom and I've met business owners who have been ripped off by such scams. With the prospect of losing your records, proprietary information and everything else that identifies you or your business, increasing spend on security and encryption is now a necessity rather than a choice.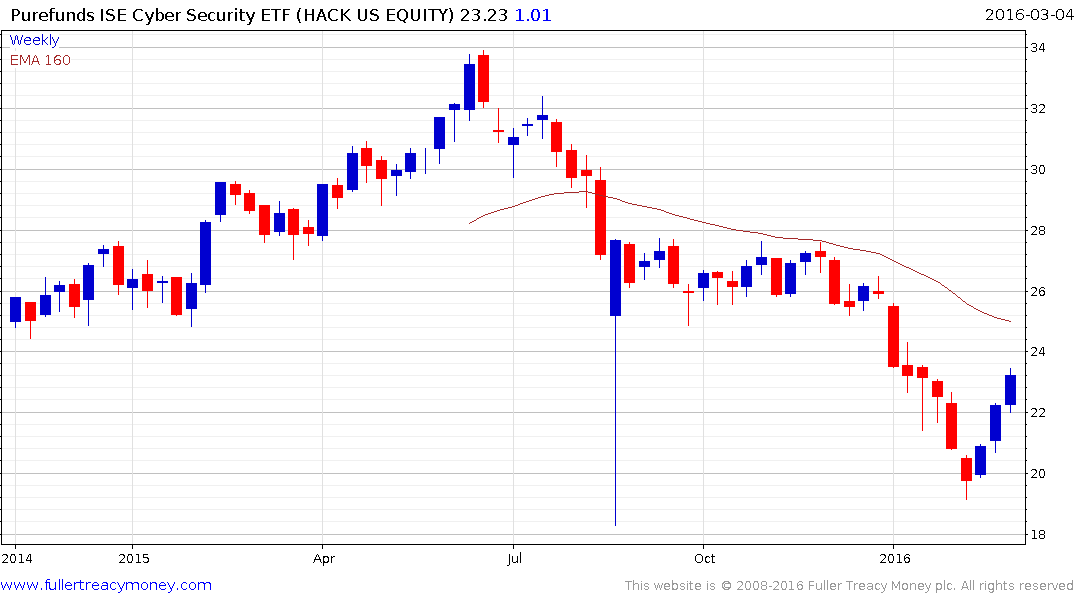 The Purefunds ISE Cyber Security ETF (HACK) found support four weeks ago in the region of the August lows and continues to unwind its overextension relative to the trend mean. It will need to find support above $20, during the first significant pullback, to demonstrate demand returning at progressively higher levels.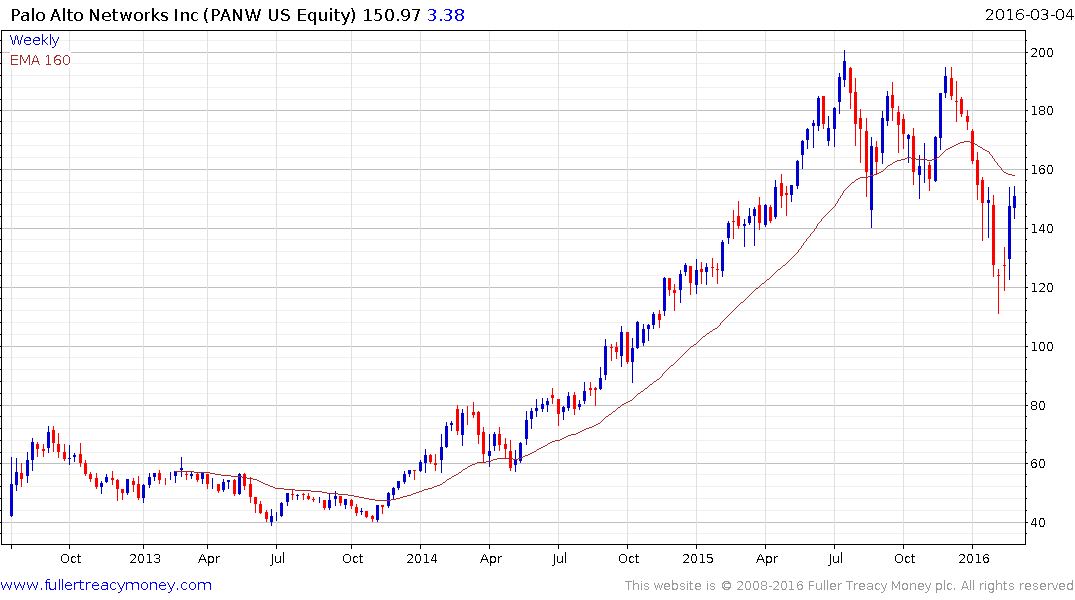 Palo Alto Networks had been the sector's star performer but lost momentum from last July and broke downwards in January. It has now unwound the majority of its oversold condition relative to the trend mean and will need to sustain a move above $160 to demonstrate demand has returned to dominance beyond the short term.
Back to top