Ancillary Vehicles Suggest Dollar Longs Are Exiting
This note from Cameron Crise for Bloomberg may be of interest to subscribers. Here is a section:
While it's difficult to get an accurate read of the degree of FX-market capitulation without access to algo trading volumes, we can get a sense by looking at ancillary indicators. Thus far, for example, euro currency futures volume has yet to reach "Turkey Friday" levels, but is still above recent averages with an hour of regular session trading yet to go.

Meanwhile, FX ETFs tell their own story. The dollar bullish UUP vehicle is on track to register volume above both recent and longer-term averages. The bearish UDN, meanwhile, has seen above-average interest all day.

Again, while this is very much a tourist vehicle, it does suggest that today's dollar price action is drawing quite a bit of interest. Anecdotally, there's been decent covering of euro shorts, a process that could accelerate further should we breach the next little resistance level around 1.1630.
The minutes from the last Fed meeting will be released tomorrow and Jay Powell is speaking at Jackson Hole on Friday. These could both be catalytic events for the currency markets and the outlook for interest rate policy which is likely causing some unwinding of long positions. The rebound in risk assets with the S&P500 hitting a new all-time high is also sapping demand for safe havens.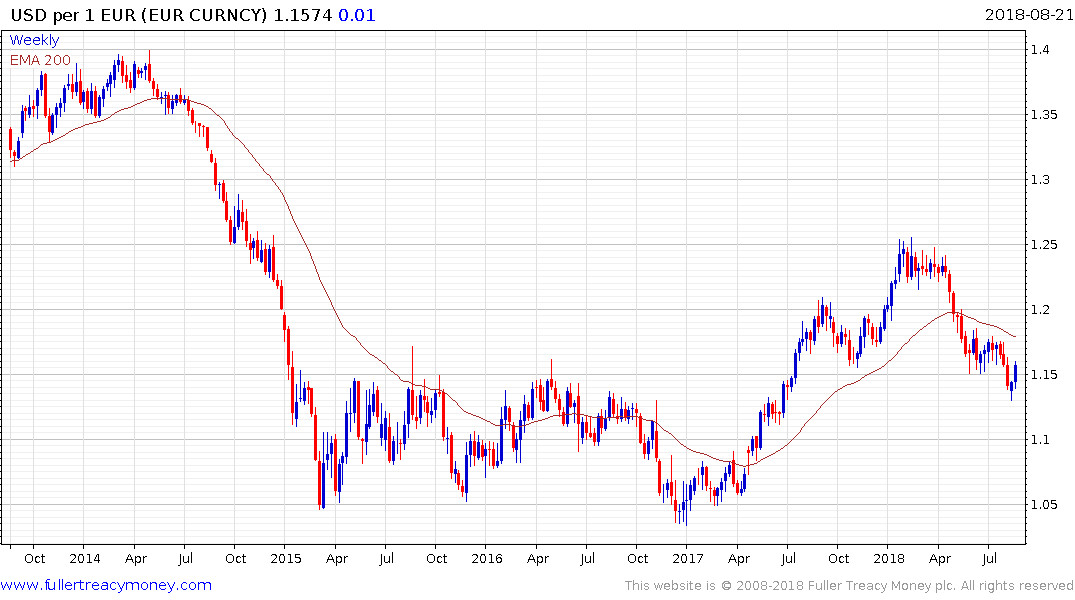 The Euro rebounded to test the lower side of its overhead trading range today but needs to sustain a move above $1.18 to break the progression of lower rally highs and challenge the medium-term downward bias.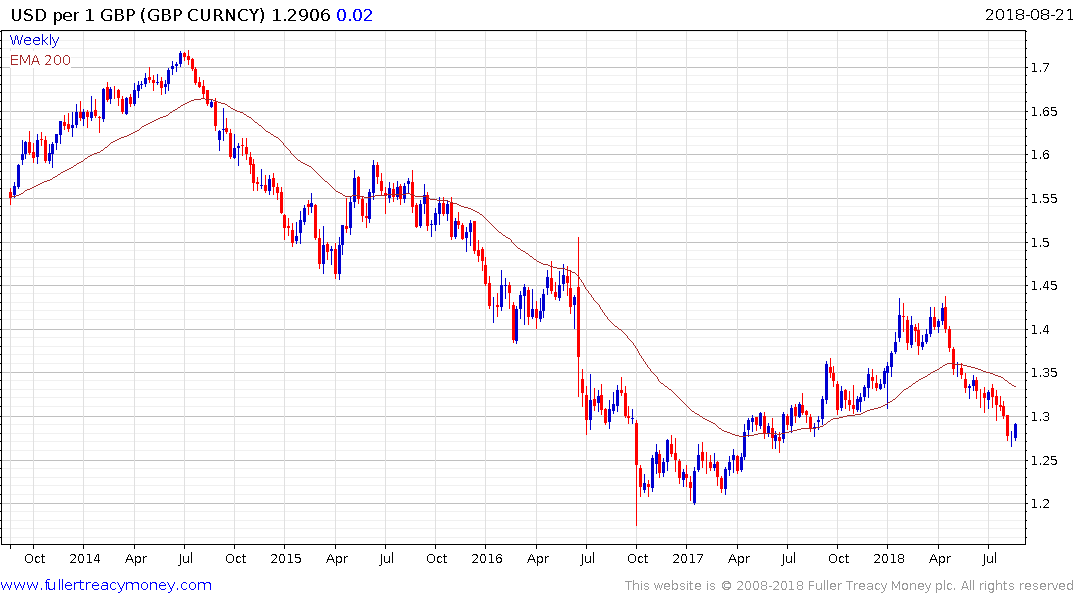 The Pound is now unwinding its short-term oversold condition but will need to at least sustain a move above $1.30 to check the downward bias to trading since April.
Back to top