America's Best Weapon in the Opioid Epidemic Just Got Cheaper
This article by Ari Altstedter for Bloomberg may be of interest to subscribers. Here is a section:
It's potentially a really big deal," said Brendan Saloner, an assistant professor at the Johns Hopkins Bloomberg School of Public Health, who has studied the opioid addiction crisis. Suboxone Film has "a really important role in the overall strategy of combating the overdose crisis," he said, adding that placing patients on the drug cuts their risk of overdose in half.

For now, the U.S. opioid epidemic shows few signs of abating: annual opioid overdose deaths in the U.S. are expected to climb to 81,700 in 2025, a 147 percent increase from 2015, according to a study last month by the Massachusetts General Hospital Institute of Technology Assessment. The human and financial costs have led states, counties and cities to sue drugmakers and distributors, seeking billions of dollars.

Opioid Crisis
Suboxone Film allows the opioid-based drug buprenorphine to be absorbed through the mouth to help control cravings and stave off withdrawal. When combined with counseling and support services, that type of medically assisted therapy is considered one of the most effective ways to treat opioid addiction.
It's also expensive, especially for uninsured patients.
The trend of opioid use remains a worrying development in the USA, where heroin, prescription drugs and fentanyl all represent avenues through which addiction is expanding. The availability of these drugs is an obvious problem which has been exacerbated by over prescribing medications, the war against the Taliban which has boosted heroin production and cheap fentanyl exports via regular mail from China.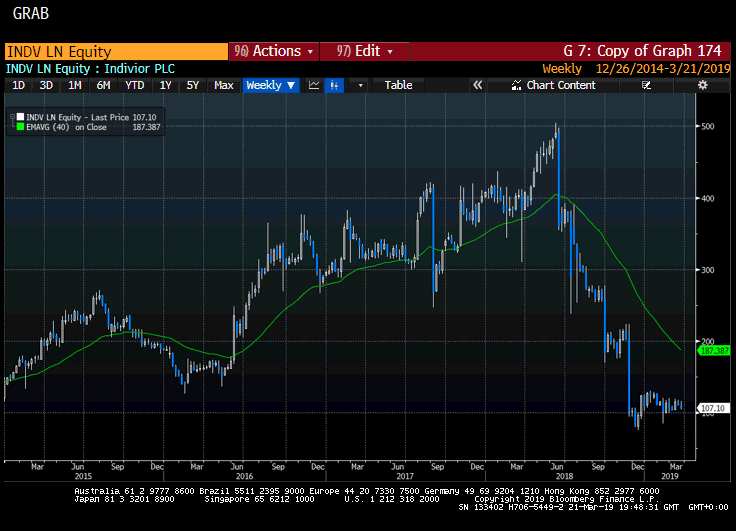 Indivior Plc peaked in June and has lost 80% of its value since the approval of generics was announced.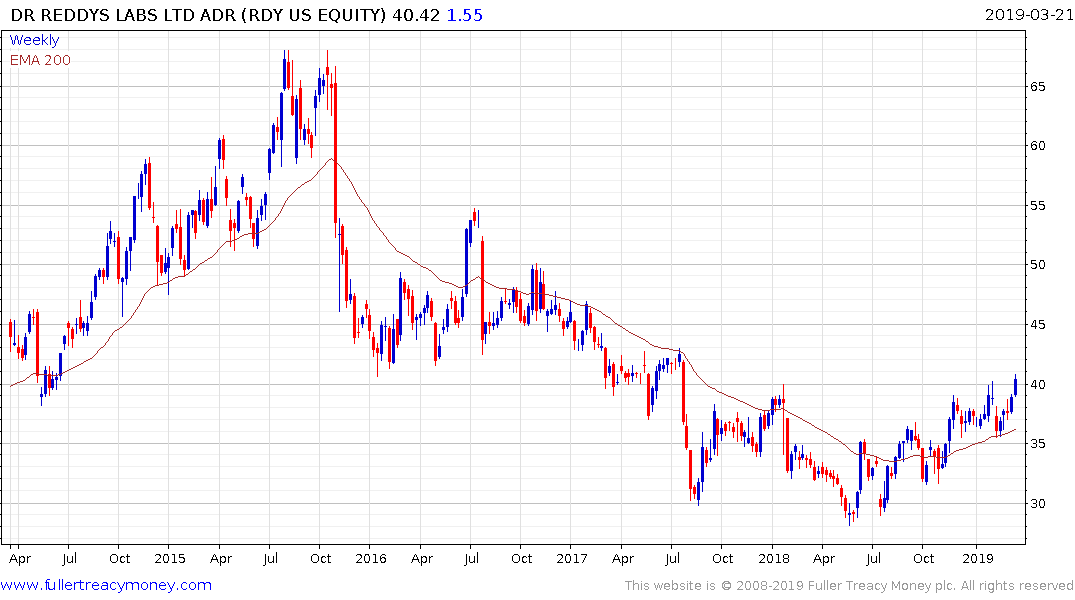 Dr. Reddy's ADR trended lower between 2015 and mid-2018, It rallied to break the downtrend in September and has since held a progression of higher reaction lows as it bounces from the region of the trend mean.
This example highlights the drive by generics to pursue intellectual property portfolios and when the score a success it can change their fortunes, Meanwhile, small companies that do not have the funds to defend claims or the product pipelines to balance the loss of income run the risk of dissolution when they lose their intellectual property. That is another reason why smaller biotech companies are so eager to be taken over.
Back to top