Amazon and Alphabet Have a New Number One Fan on Wall Street
This article by Joe Easton for Bloomberg may be of interest to subscribers.
Morgan Stanley just became the biggest Amazon.com Inc. and Alphabet Inc. bull on Wall Street.

The bank upped its price targets for the tech giants' stocks by 35 percent and 14 percent respectively on Wednesday, to levels higher than any other of the analysts surveyed by Bloomberg.

Amazon's high-margin revenue from advertising, cloud and subscription services like Prime are growing at such a rapid pace that the Seattle-based firm's profits should increase even further, analyst Brian Nowak wrote in a note to clients.

Meanwhile, Google parent Alphabet is still only in the early stages of monetizing the seven platforms it owns that have more than a billion users, according to New York-based Nowak.

The launch of a ride-hailing service by Alphabet's self-driving technology unit Waymo could also spur further share gains, he said.

Both companies had already garnered a slew of price target increases after surpassing expectations for second-quarter earnings last month, and not a single analyst tracked by Bloomberg recommends selling either stock.

Amazon's stock price has doubled over the past 12 months, trailing only Netflix Inc. and Align Technology Inc., the maker of Invisalign orthodontics equipment, in terms of percentage gains for a Nasdaq 100 index member. Alphabet has rallied about 34 percent, a bit ahead of the benchmark
One of the hallmarks of the third psychological perception stage of a bull market is analysts competing to be the biggest bull. The way to make a name for yourself when prices are rising is to come out with a forecast that is well above the consensus and send it to as many journalists as possible, arrange interviews on financial TV channels and have the entire sales force talk about it with clients.
The next aspiring analyst's forecast will have to be even more enthusiastic and that tends to set up a competition for who can be the biggest bull. These progressively more bullish forecasts are lapped up by new entrants to the market who have seen the already big move and hope it will be repeated.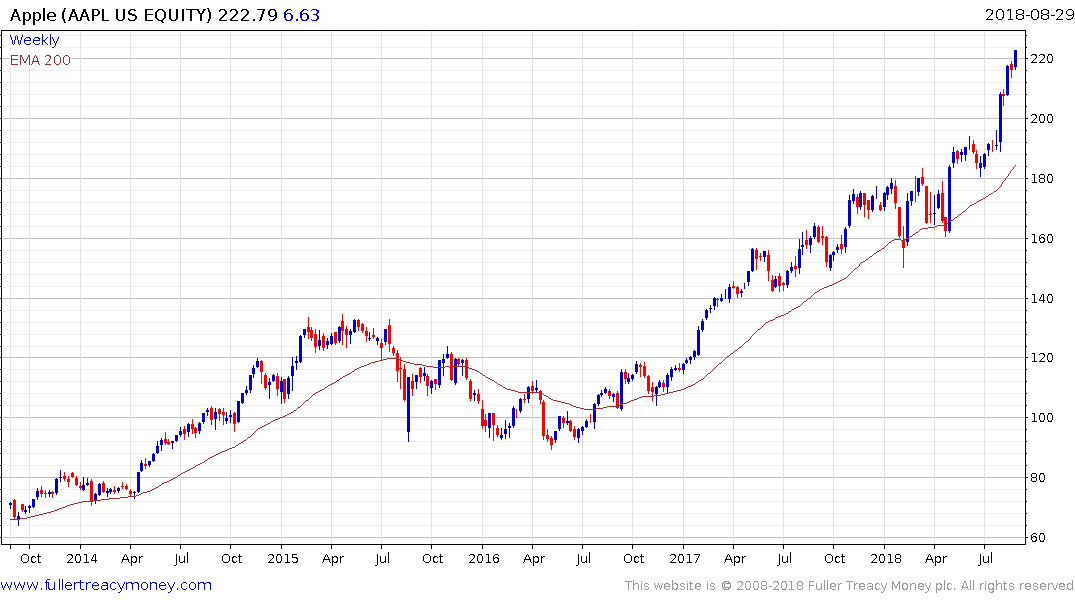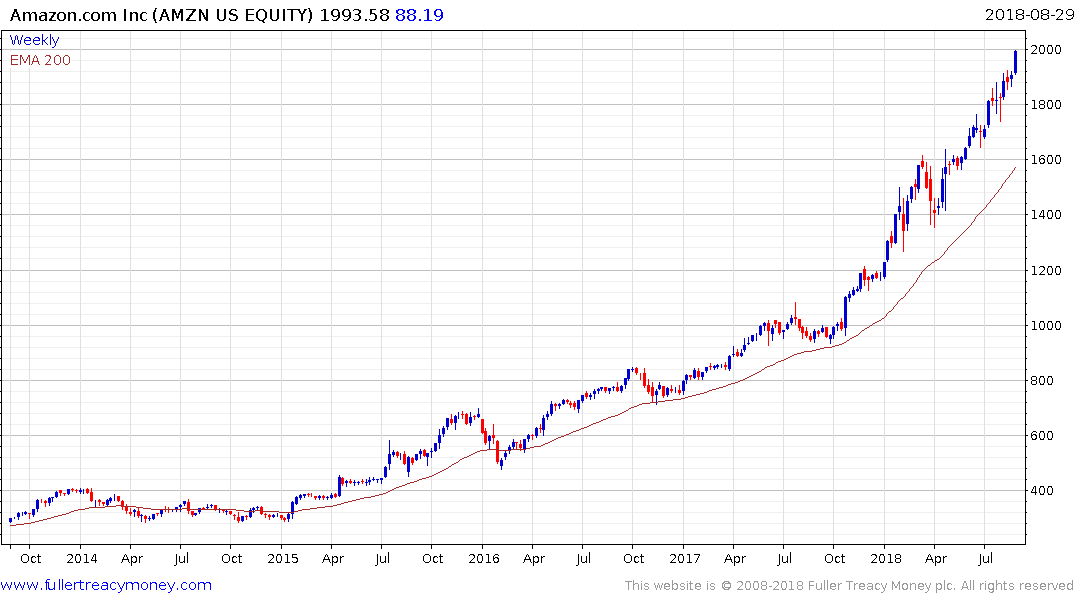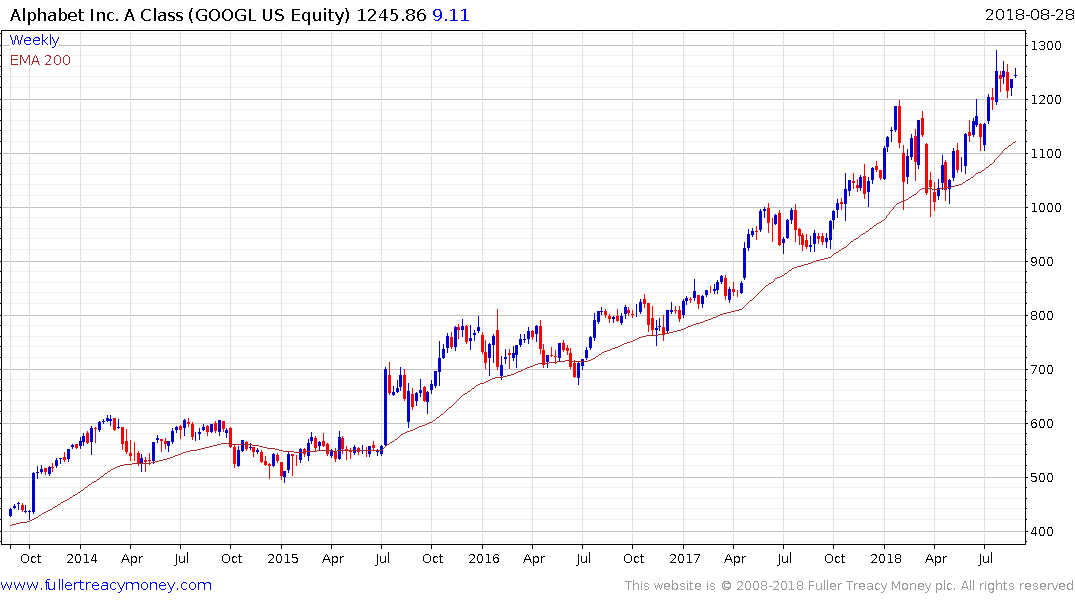 These are the conditions that accelerations are made of. The pace of Apple, Amazon and Alphabet's advances is picking up. Amazon in particular is approaching a potential of resistance at the psychological $2000 level but a clear break in the progression of higher reaction lows would be required to signal mean reversion.
Back to top