Alibaba Outlook Disappoints After China Slowdown Hurt Sales
This article from Bloomberg may be of interest to subscribers. Here is a section:
Revenue growth at a plethora of divisions including its Cainiao logistics arm and local on-demand services underperformed expectations, while bread-and-butter customer management revenue from platforms like Taobao and Tmall grew just 3% -- the slowest in at least five quarters.

Competition is intensifying just as China grapples with the widest Covid-19 outbreak since the virus first emerged in Wuhan. Rivals like JD.com Inc. and Pinduoduo Inc. are stepping up investments to win over Alibaba's users, just as a resurgence in coronavirus cases dents consumer spending. Gross domestic product expanded 4.9% in the September quarter, cooling from the 7.9% growth in the previous period, partly because of lockdown measures across many cities.

"Looking ahead, we will continue to invest heavily into three growth engines of domestic consumption, globalization, cloud computing and data intelligence," Zhang told analysts on the call.
China's growth has slowed meaningfully as the housing market shock therapy imposed in response to Evergrande's overleverage has weighed on sentiment. As more credit is made available to property developers, speculative interest should begin to recovery over coming quarters.
The big question, and something that needs to be monitored via the shares of the consumer facing stocks, is the extent to which the average Chinese citizen is willing to play along with the Maoist connotations of Xi Jinping thought.
Since he came to power, many people have been discussing how he sees Mao rather than Deng as his political inspiration. That's represents a significant departure from the Zhang Zemin administration which focused on making money rather than political idealism.
The "lying flat" movement started in China and represents a rebellion against the frenetic pace of life and particularly the "heads I wind, tails you lose" economic model that only seems to benefit politically connected individuals. It remains to be seen whether that has any effect on retail sales over the medium term.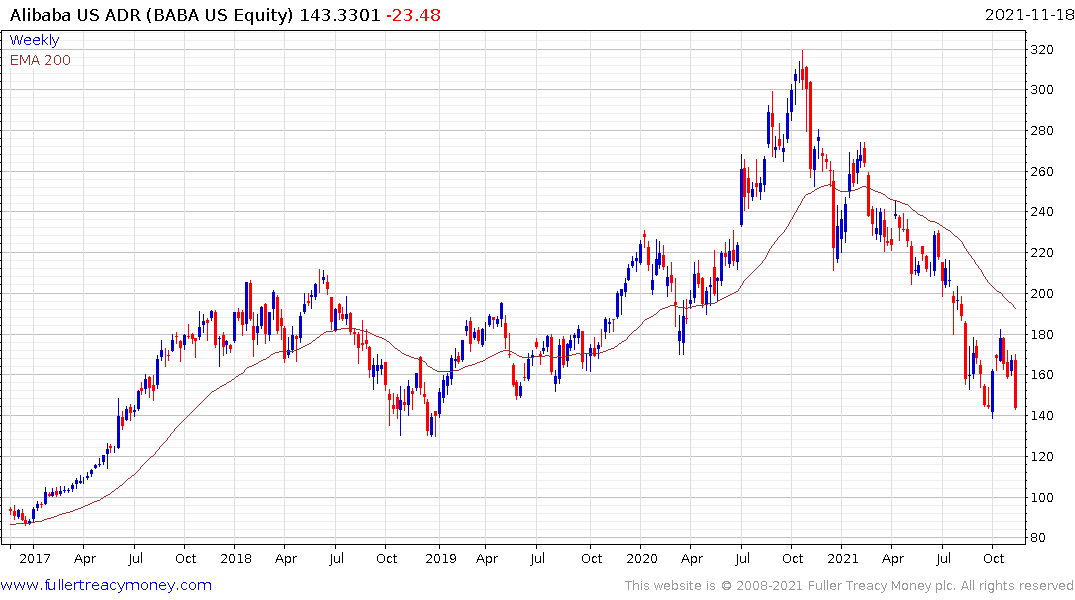 Alibaba pulled back violently today but continue to hold the low near $140.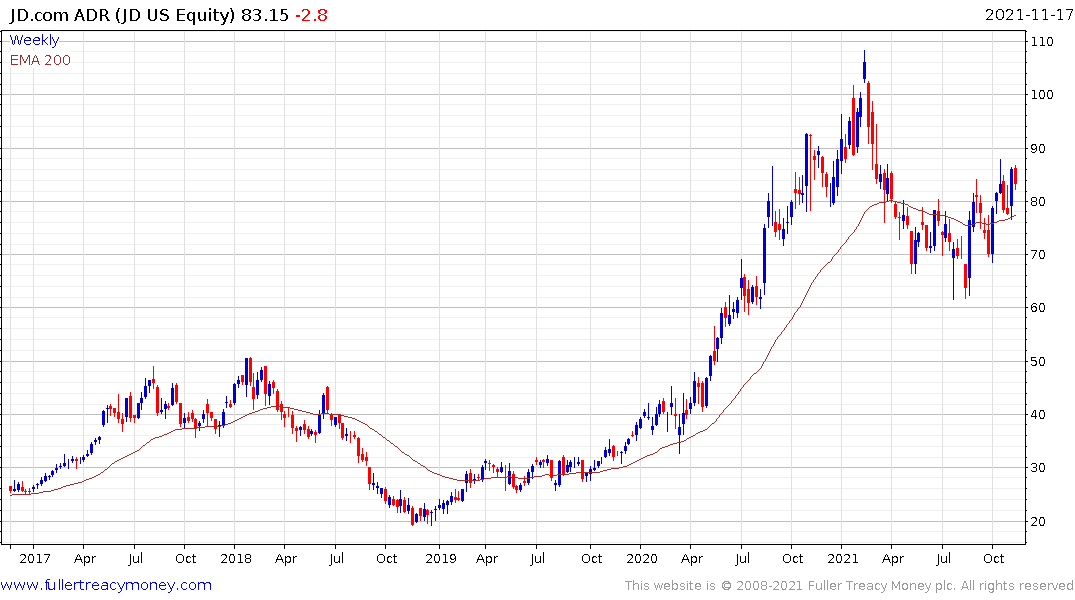 JD.com continues to firm from the region of the trend mean.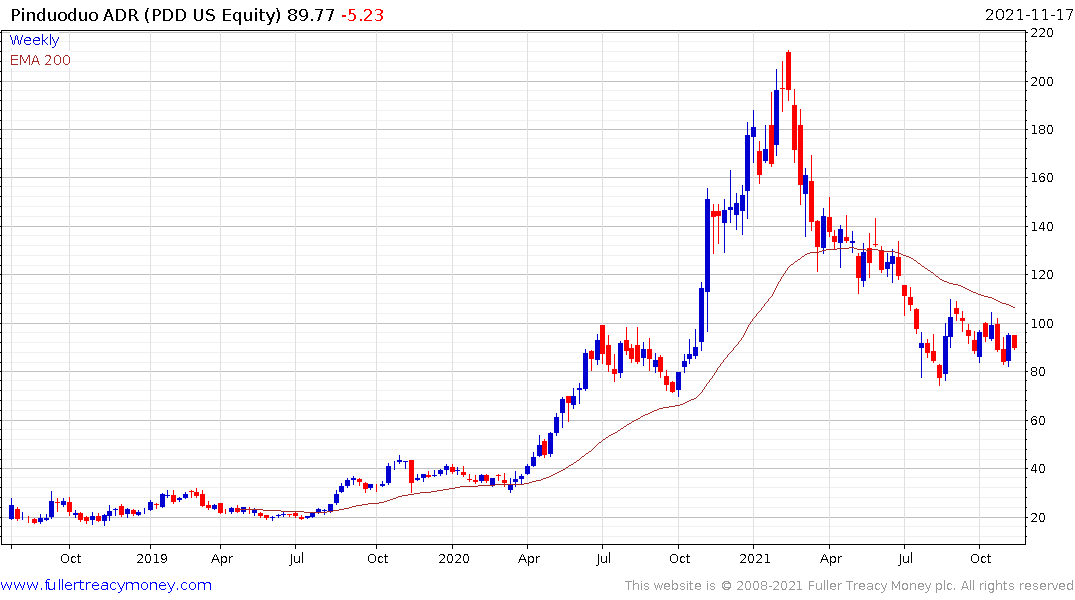 Pinduoduo's farm to table initiative may be weighing on the potential for profitability. The share has been trending lower since the February peak and is back testing the lows.
Back to top