Alaska Trip Report July 2022
I haven't had so much fun on a business trip in years. It was an absolute pleasure to visit with some clients of Nevada Trust Company in Juneau, to participate in carving of a totem pole due to be erected in the centre of town, munch on king crab, spot prawns, salmon and halibut and get in a day of fishing with my family.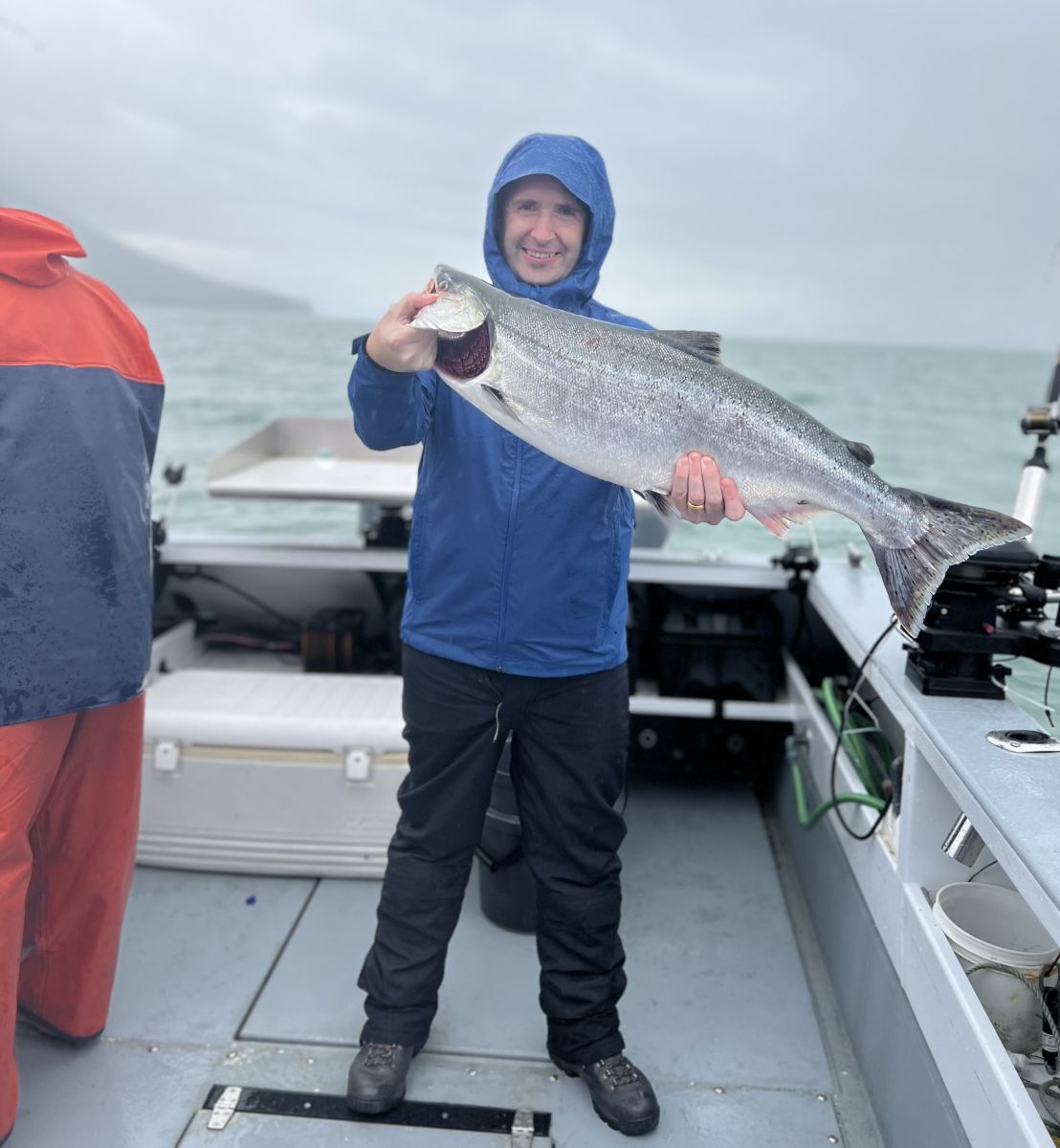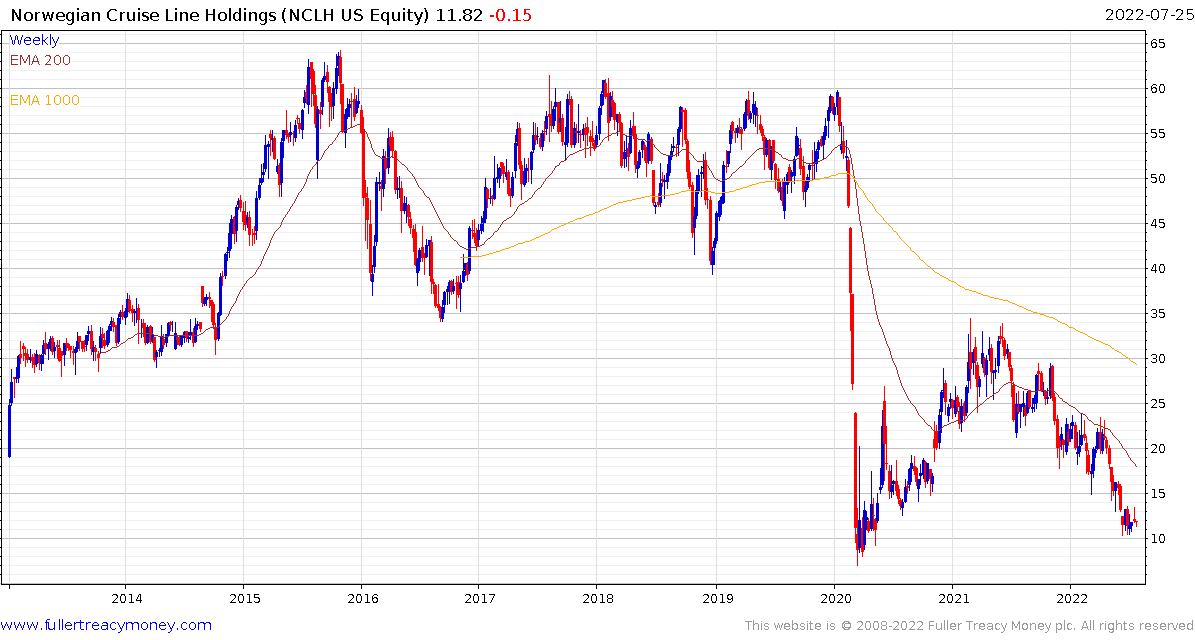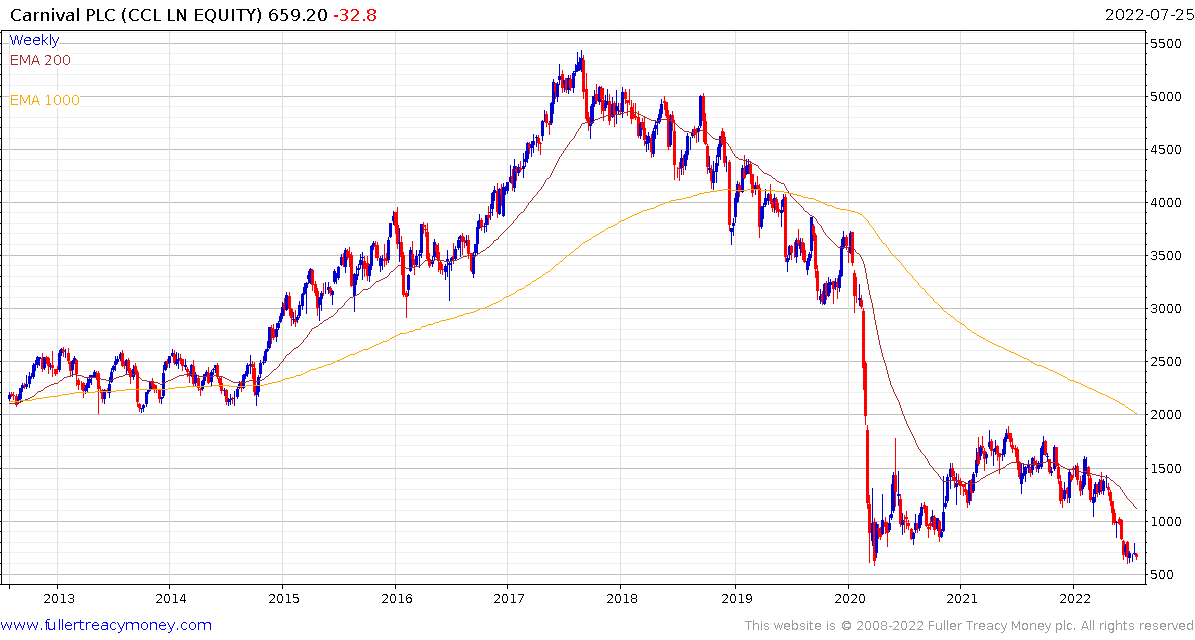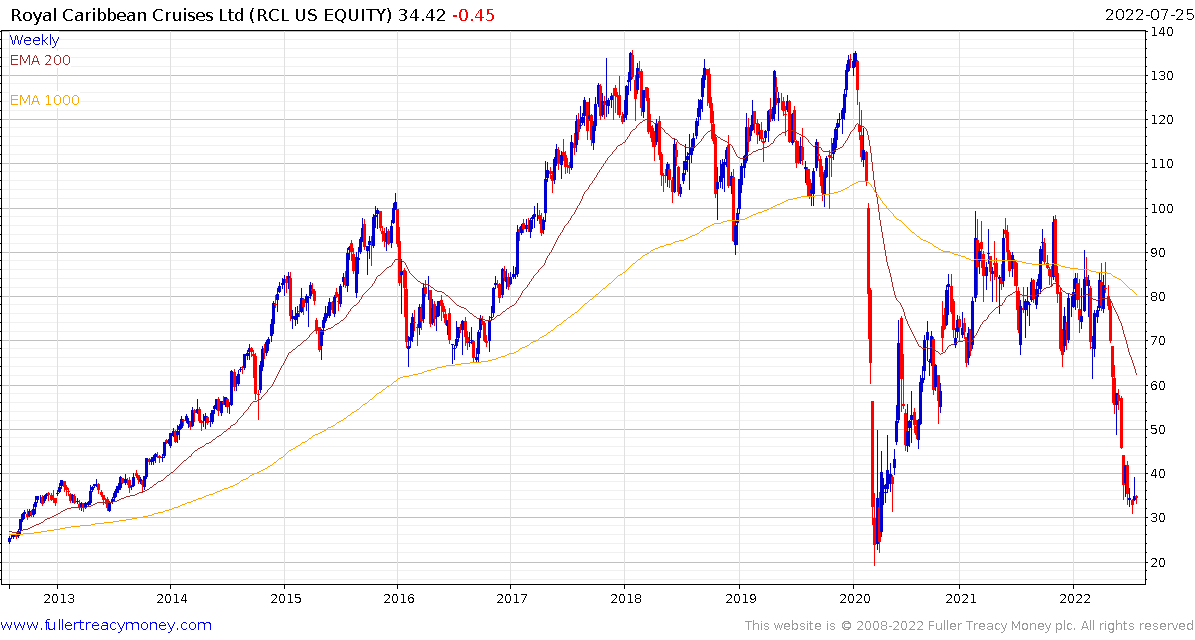 Downtown Juneau has space for six cruise liners and Norwegian plans to build another. This is the peak of the tourist season in the region and the downtown was doing brisk business but nothing like the hectic crowds one would expect when ships carrying anything from 2000 to 5000 passengers disgorge.
Cruise company guidance was to hit about 80% of pre-pandemic traffic this year and to exceed the 2019 peak in 2023. That sounds ambitious and the shares of Norwegian, Carnival and Royal Caribbean are trending lower. There is a clear risk they will need to either raise debt or issue new equity to get them over the hump of slower than expected recovery.
I was sitting next to a veteran oil field worker on the way home. He worked in Prudhoe Bay for a decade, two years in Russia's Pacific offshore and is now with Conoco in New Mexico. He confirmed that regulations have tightened up significantly since the Deepwater Horizon accident in 2010.
Everyone is aware of how the Fukushima set the nuclear industry back by a decade. I think it is much less well appreciated how much of a long tail the Deepwater Horizon accident had for the offshore sector. Today, there is virtually no new offshore drilling being conducted.
He saw the trajectory of the industry and took the job with Conoco because they are expanding in shale; having bought both Concho Resources and Shell's shale assets.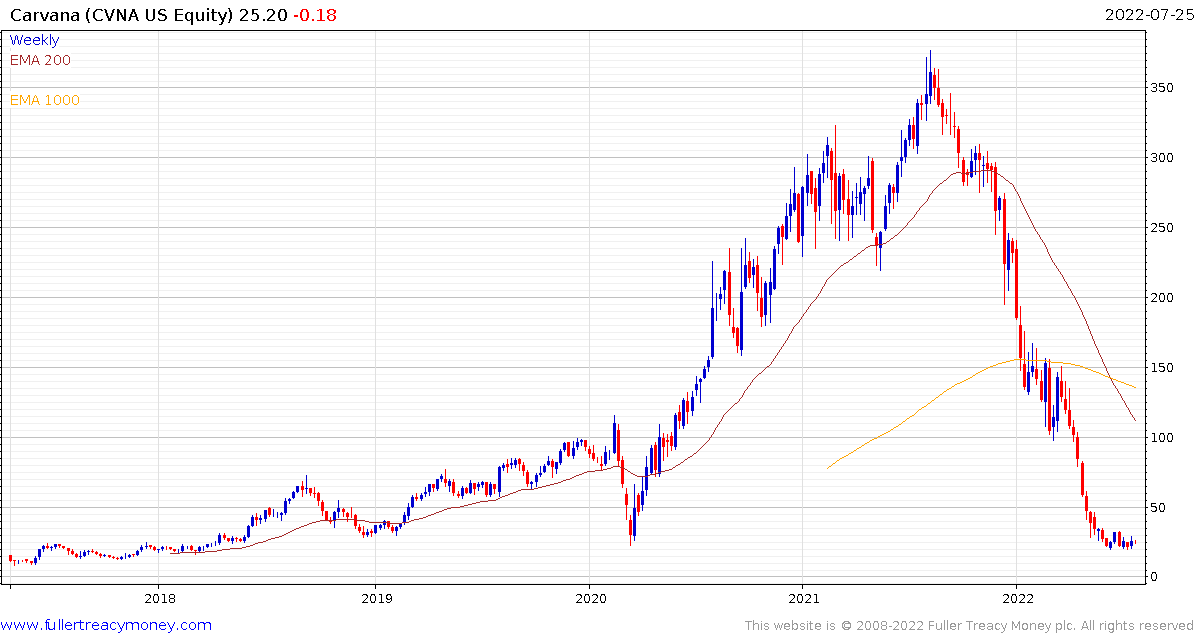 My Uber driver was day trading on a second phone on the ride back from the airport and in chatting told me "you know more about stocks than the average American" which I thought was exceeding funny. He was confident in telling me that Carvana has rock solid support at $20 and always rallies from that level.
I've been waiting to meet a day trading Uber driver. It's a clear sign of overactivity and confidence that past patterns will repeat indefinitely. The counter argument is when patterns are so well known by retail investors, they are ripe for change.
Back to top