Airbus Lands Record-Breaking Order From Indigo
This article from Bloomberg may be of interest. Here is a section:
Airbus secured the biggest aircraft order in aviation history, notching a 500-plane deal with India's dominant airline, IndiGo. The mammoth accord for Airbus's top-selling A320 family of single-aisle jets brings IndiGo's order backlog to close to 1,000 planes as extends its lead in the world's fastest-growing large market for aviation.

"No one has ever ordered an order of this magnitude," IndiGo Chief Executive Officer Pieter Elbers said from the podium. "It speaks to the potential of Indian aviation and the ambitions which Indigo is having."
An Indian airline placing the world's largest airplane order is not something most investors would have predicted a decade ago. It is a clear vote of confidence in Indian consumers' appetite and ability to pay for domestic and international travel. Greater access to travel will also enhance the ease of doing business and help to spread opportunity to more regions of the country.
Travel took a little longer to bounce back than other sectors because people were worried about sharing cramped conditions with hundreds of strangers. Airline stocks are increasingly showing signs of bottoming, but one has to question whether committing to spending fortunes on fleets of new planes is a smart decision. Unfortunately, they may feel like they have little choice because newer models are more fuel efficient and allow airlines to boost their green credentials and potentially mitigate carbon taxes.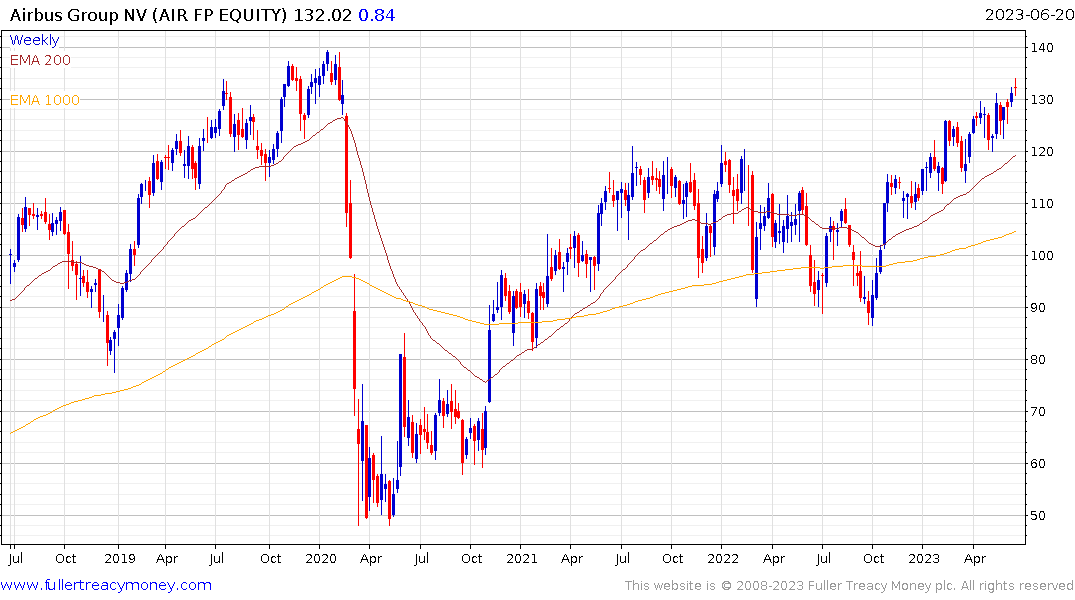 Airbus continues to grind higher and is approaching its pre-pandemic peak.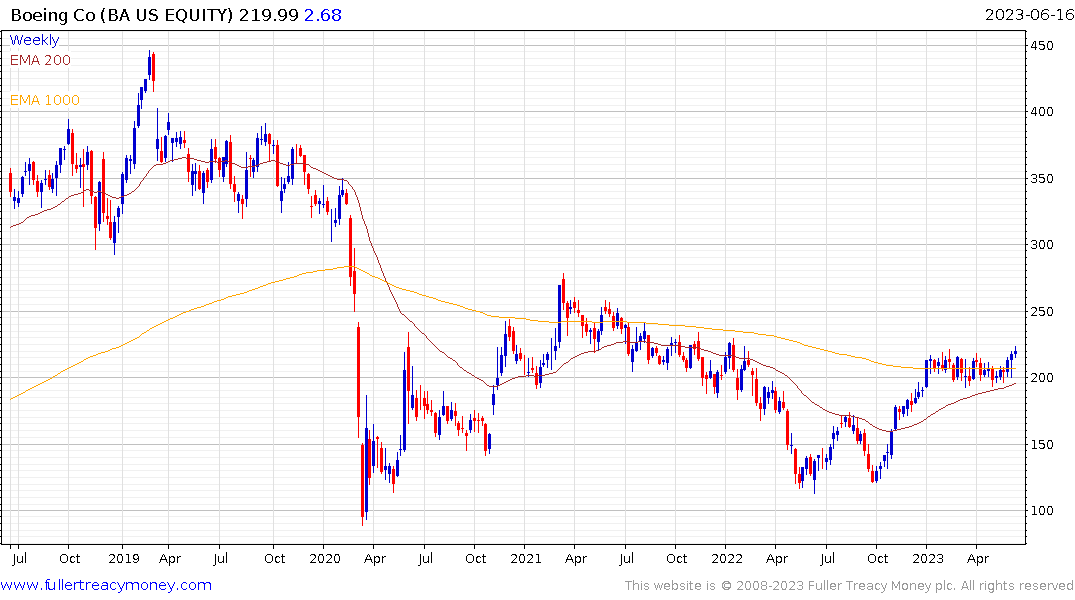 Boeing is easing back from the upper side of a six month range and will need to hold the region of the 200-day MA if recovery is to be given the benefit of the doubt.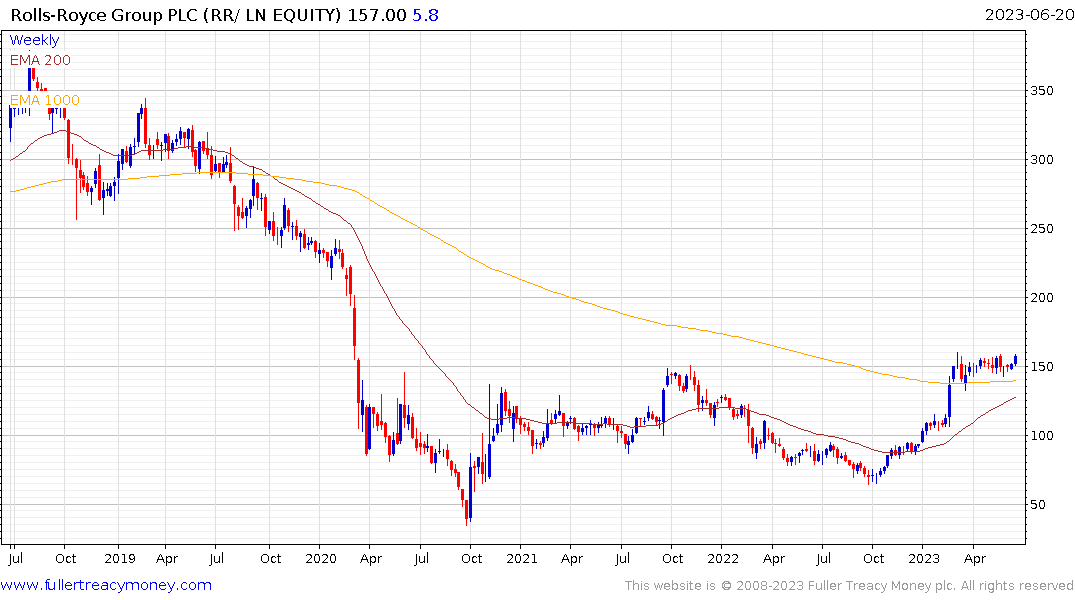 Rolls Royce is testing the upper side of a first step above the base.
Back to top