Air India made the largest plane order in commercial aviation history
This article from Quartz may be of interest to subscribers. Here is a section:
The White House was the first to announce the deal with Boeing, releasing a statement from president Joe Biden describing the deal as evidence of a strong economic partnership between the US and India. According to the statement, all the Boeing planes will be made in America and will create over one million jobs across 44 states.

The purchase was also welcomed by Indian prime minister Narendra Modi, who said it was evidence of "the successes and aspirations of the civil aviation sector in India."

Air India was privatized in 2022 after a long run as India's national airline. Currently, it only has a fleet of around 100 jets, most of them leased. The first batch of planes from Airbus is expected to arrive later this year. Boeing has yet to release a timeline for production.
Freedom to travel quickly, both within and outside one's country, is a major part of entering the middle classes for many families. The investment in widebody jets may be focused on the diaspora but rising living standards within India also promise to create a large population of tourists. India is investing $11 billion through 2025 to build 21 new airports. 8 have already been completed. Here is a section from a related article.

Development plans are also underway for small, underserved and remote airports as the subsidized Regional Connectivity Scheme expands. With 400 regional routes, another 600 are planned to connect to 156 airports.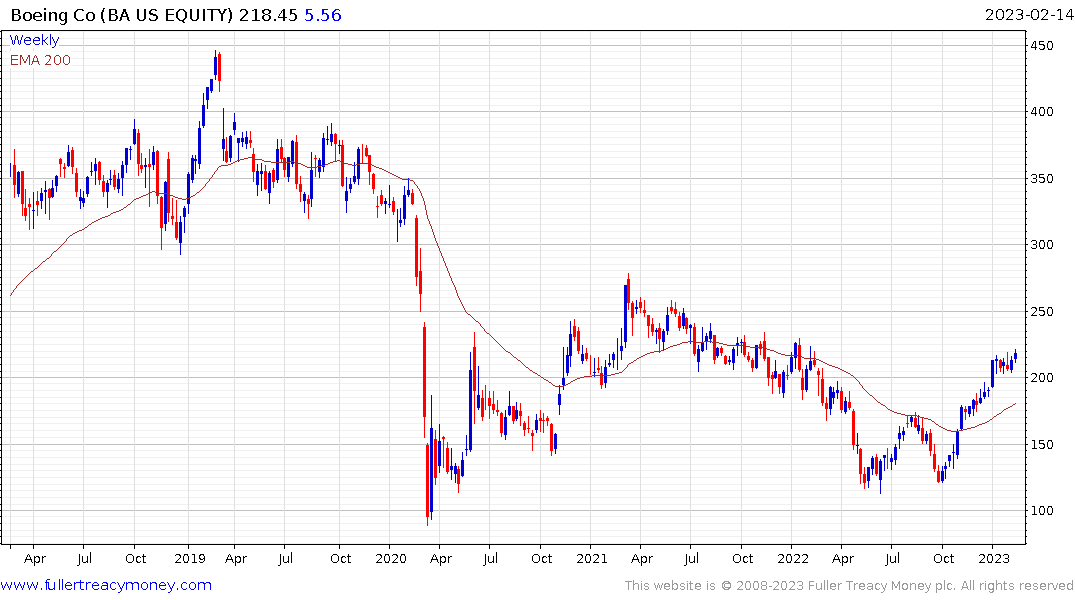 Boeing remains on a recovery trajectory even as it continues to struggle with ramping up production following the distress its network of suppliers suffered during the pandemic.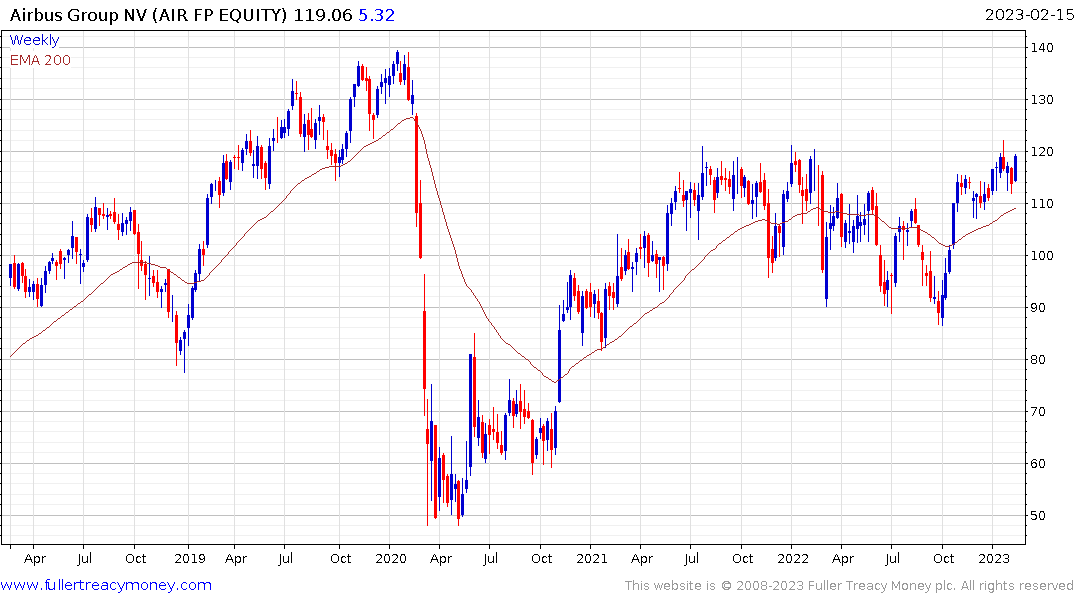 Airbus continues to firm within an 18-month range and a breakout is looking more likely than not.
Back to top