Affirm Research Reveals Generational Divide in Americans' Response to Inflation
This article from Affirm may be of interest to subscribers. Here is a section:
As prices continue to rise amid inflation, so too does financial stress, according to new research from Affirm, the payment network that empowers consumers. The research found that 73% of Millennials / Gen Z consumers - and 66% of U.S. consumers overall - are concerned that rising costs will prevent them from being able to pay for the things and experiences they want to achieve this year.

The study asked 1,740 consumers about how inflation is affecting their spending habits and revealed three key trends around how Americans are responding to the pressure on their wallets.

A night out is off the table - instead, consumers are prioritizing the home as their happy place

Purchases for the home are the top category Americans plan to prioritize as costs rise (38%).
Going out to restaurants (53%), entertainment (47%), and beauty (34%) are the top categories consumers plan to deprioritize.
Buy-now-pay-later is the opposite of delayed gratification. The sector has surged in popularity over the last two years as homebound consumers splurged on anything to relieve the tedium of the pandemic. Lifestyle creep is a hard habit to break and is usually forced on people by a sharp reversal of fortunes.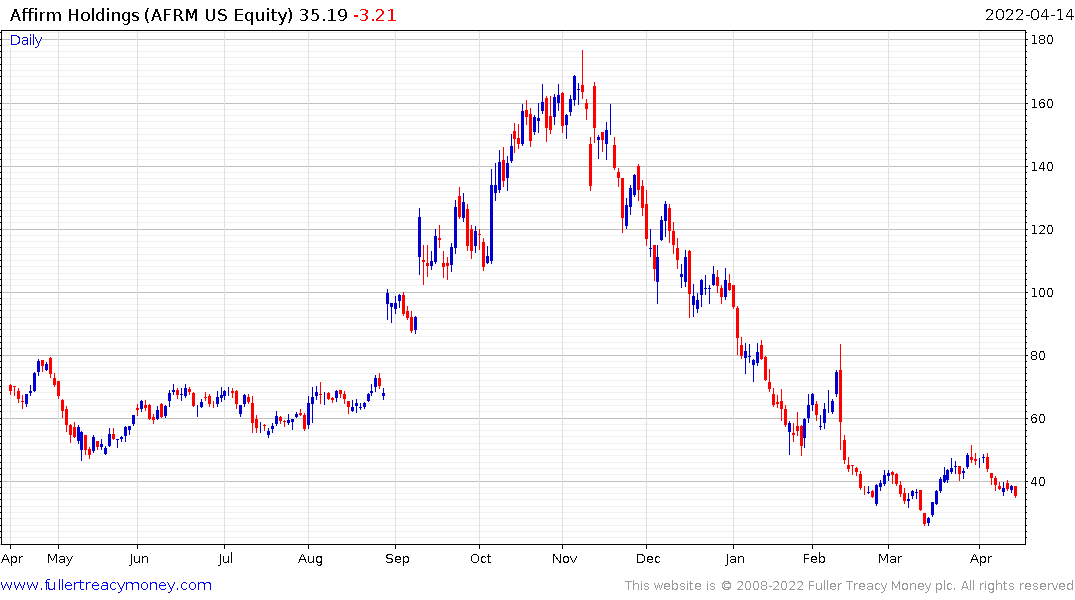 My hunch is buy-now-pay-later will act as a lodestone for consumers in 2023. As I'm sure subscribers have noticed, I have had a great deal of noisy work going on in the house over the last couple of months. We are finally coming to the end of the renovations. It has certainly been a learning experience.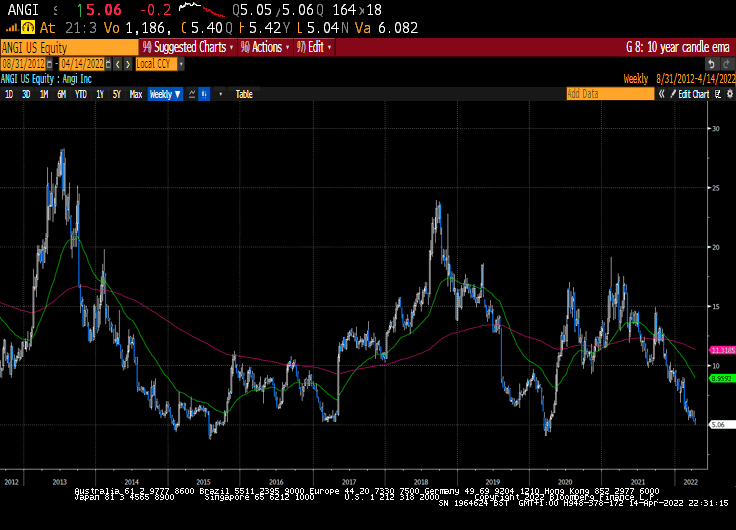 The first lesson is apps like Angie's list/Homeadvisor and Thumbtack are very useful for getting quotes and getting tradespeople to compete against one another. Angi Inc is back testing the lows of the last decade and is suffering from significant competition that are free to consumers instead of its fee-based strategy.
The second is that despite rising yields, many stores like Home Depot, Lowe's and Floor & Décor offer interest free financing for anything from 6-12 months. Home Depot is willing to offer 24 months on larger purchases.
This is a further iteration of the buy-now-pay-later theme. It ensures liquidity finds its way into the hands of consumers with relative ease. Eventually those debts need to be both serviced and repaid. The fine print is these kinds of loans have embedded APRs in the region of 28%.
The yield curve inverted last week and has since rebounded. It is reasonable to expect a recession in 2023. That is likely to be accompanied by rising default rates on credit cards which are currently still close to record low levels.
Buy-now-pay-later companies are some of the biggest victims rising short-term rates. Affirm remains close to its lows and is likely to fall further.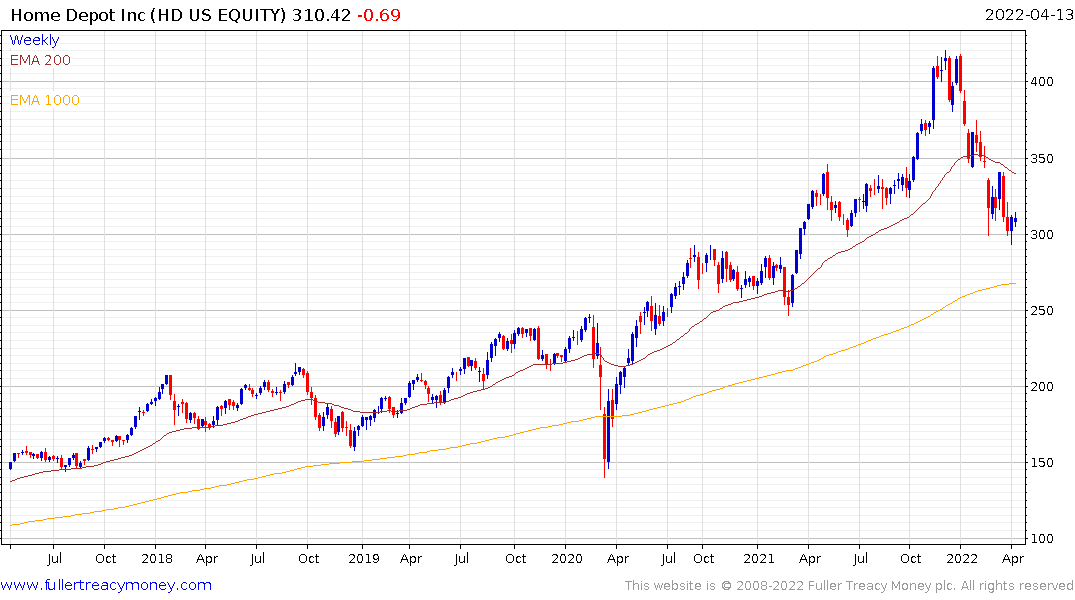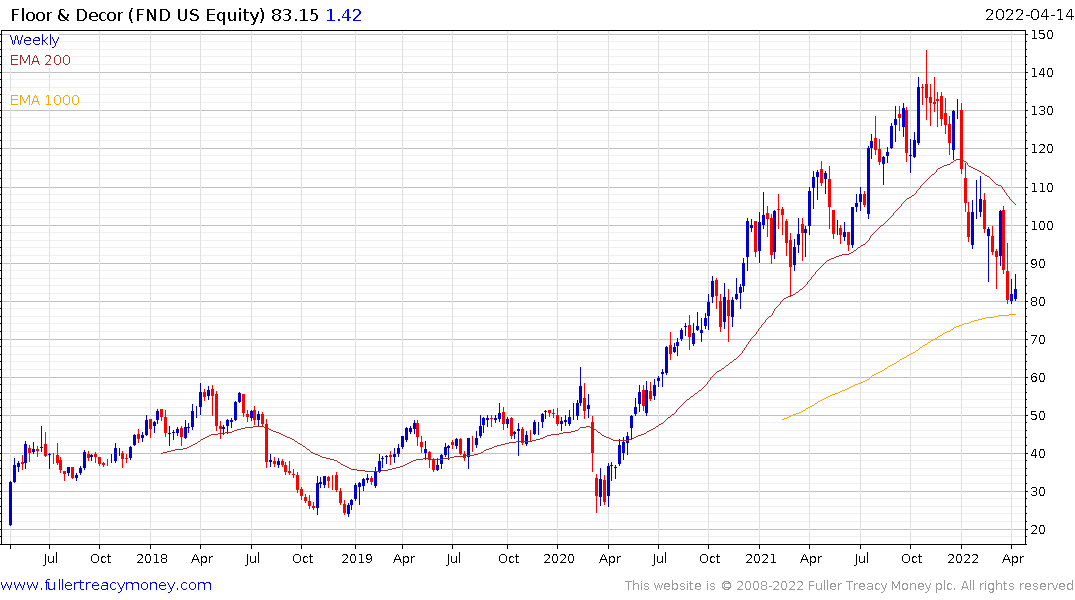 Home Depot and Floor & Décor share similar patterns to the homebuilders ETF. They are all attempting to find support in the region of the 1000-day MA.
Back to top