Abe, Moon Break Ice After Worst Japan-South Korea Fight in Years
This article from Bloomberg may be of interest. Here is a section:
Moon and Abe shared the view that the relationship between South Korea and Japan is important and re-affirmed in principle that issues between the two nations should be resolved via dialogue, the presidential office said in a text message. Abe conveyed Japan's "basic stance" on bilateral issues in his exchange with Moon, the Tokyo-based Kyodo News agency said separately, citing the Japanese foreign ministry.

The brief, 11-minute meeting at the Association of Southeast Asian Nations summit in Bangkok came as a long-simmering feud escalated into a trade-and-security dispute, leading to boycotts of Japanese imports and the decision to scrap an intelligence-sharing pact. The encounter followed a break-through meeting last month between Abe and South Korean Prime Minister Lee Nak-yon.

Moon proposed high-level talks, if needed while Abe said every effort should be made to resolve the feud, Moon's office said. Abe last met Moon in September 2018 and passed up a chance to meet him for formal talks during Group of 20 events in Osaka in June.

The remarks were the most positive yet since South Korean courts issued a series of rulings last year backing the claims of Koreans forced to work for Japanese companies during the country's 1910-45 occupation of the Korean Peninsula.
Six weeks ago sentiment was skewing rather negatively towards the opinion that acrimonious disputes between neighbours like Japan and South Korea, the UK and EU and competitors like China and the USA were going to get worse, a lot worse. Today peace seems to be breaking out globally and that is removing a risk premium from markets.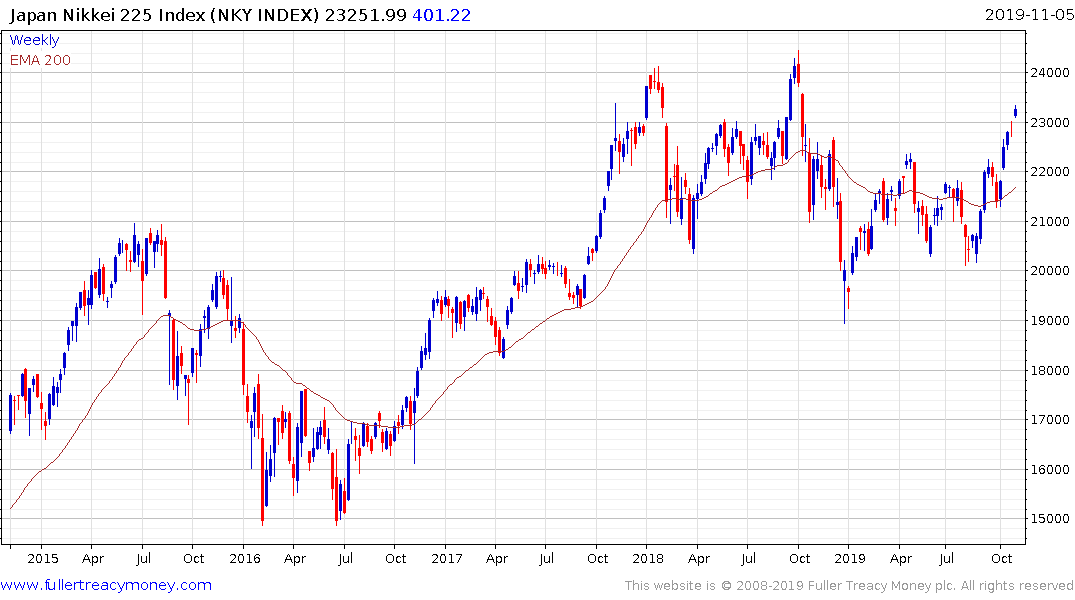 The Nikkei-225 firmed impressively today as it continues to rebound from the region of the trend mean and the psychological 20,000.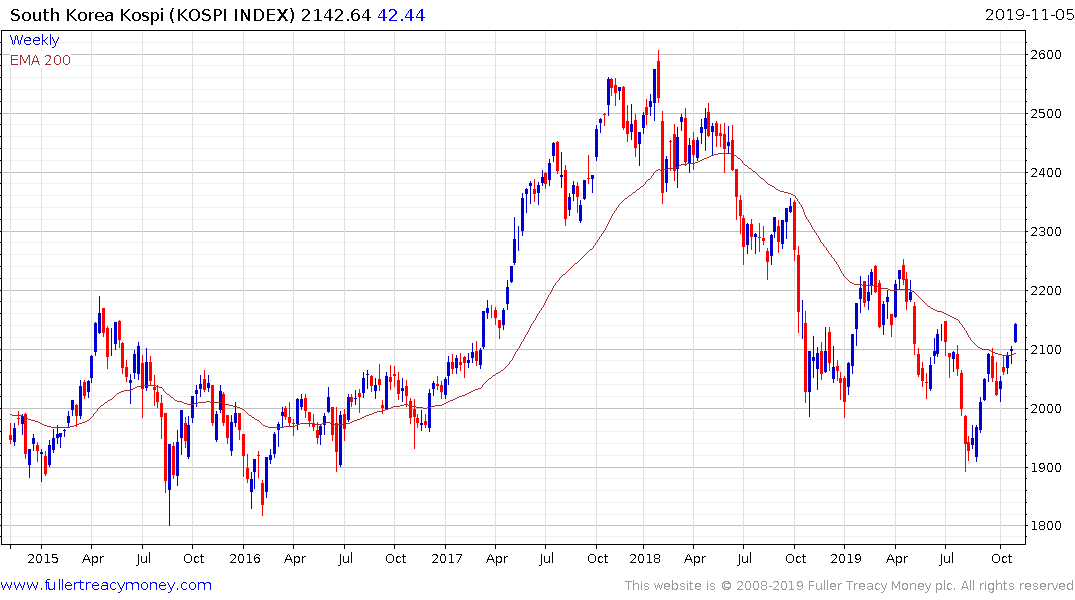 The South Korean Kospi broke its downtrend today and a sustained move back below the 2000 area would be required to question medium-term recovery potential.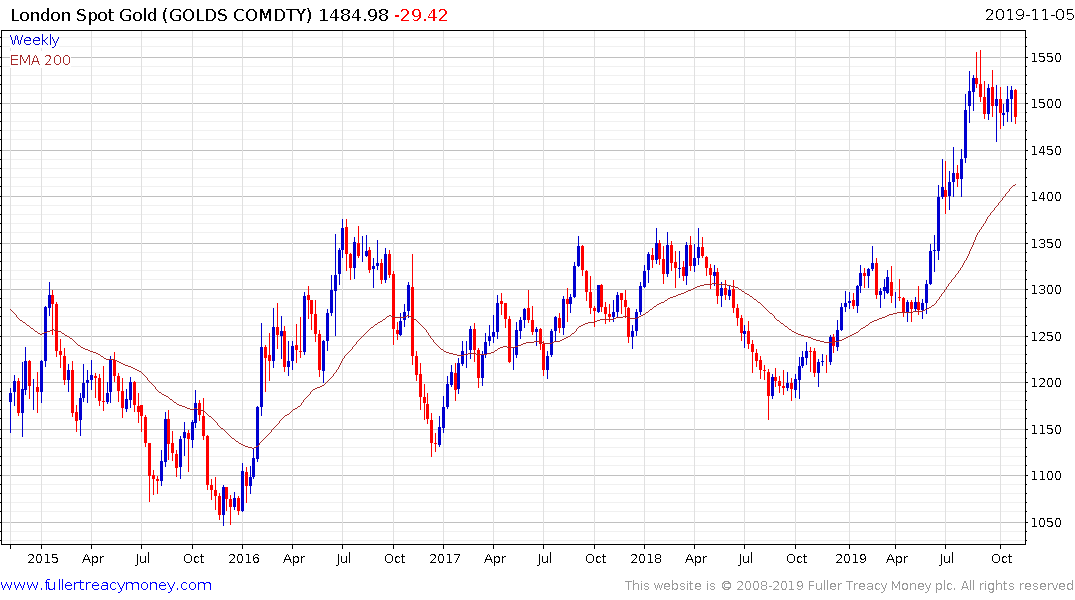 Meanwhile gold pulled back rather sharply today to retest the lower side of its range. The relatively inert ranging which has taken place over the last couple of months has partially unwound the overextension relative to the trend mean. It is not unusual to see the last portion of mean reversion occur relatively quickly. That generally shakes out weak holders and provides a more attractive entry point.
Back to top