AB InBev Falls as Data Shows Accelerating Bud Light Declines
This article from Bloomberg may be of interest. Here is a section:
Anheuser-Busch InBev ADRs fall as much as 2.5% ahead of the bell after the latest Nielsen data shows accelerating volume and sales declines for its Bud Light beer. Shares dropped as much as 1.9% in Europe.

Nielsen data through May 20 show that Bud Light volume declines accelerated to -27.2% vs -25.0% in the week ended May 13, while sales worsened to down 24.3% from down 21.6%, writes Citi analyst Simon Hales

The broader InBev beer portfolio also continues to see weakness, while Molson Coors' Coors Light beer continues to see market share gains accelerate, he says.
The culture wars are ramping up a year ahead of the US Presidential election. "Protect the children" is developing as the counter point to the rollback of abortion rights earlier this year. It is reasonable to expect continued efforts to deepen the gulf between the parties as centrists are increasingly forced to pick a side. Taking the bi-partisan agreement to raise the debt ceiling as a sign that partisanship is ebbing would seem to be rather naive.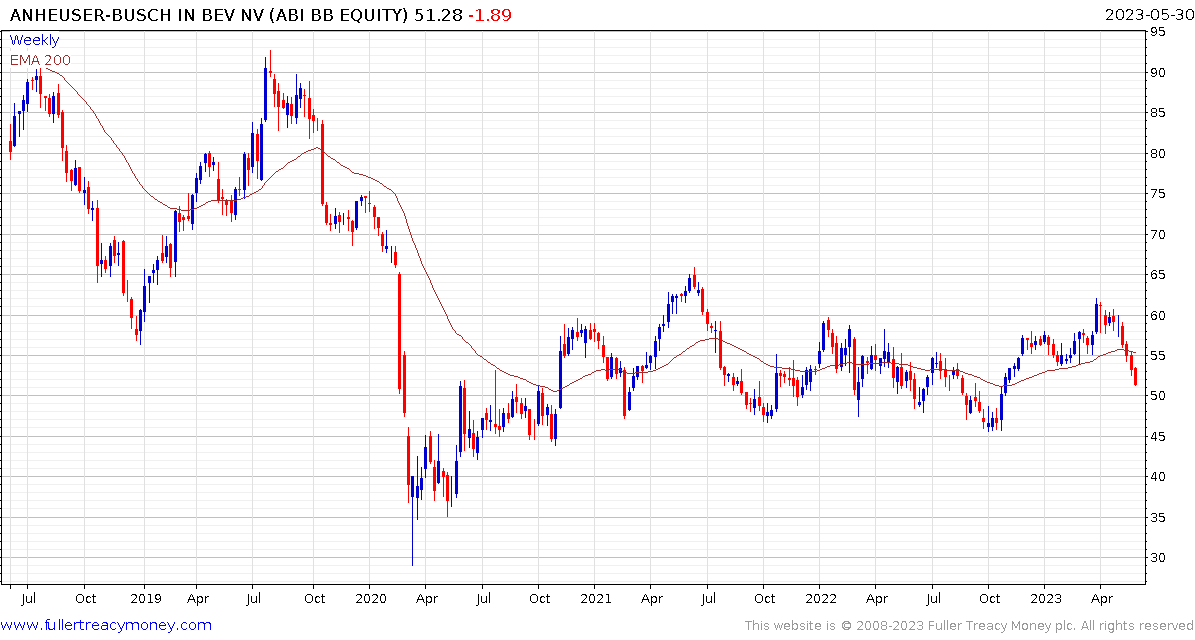 Anheuser-Busch InBev is now trending lower. It's not every year that a concerted effort to boycott a beer brand evolves and it is in no way good news. I've seen multiple examples of Bud Light being given away for free and it has had no effect on reversing the sales decline.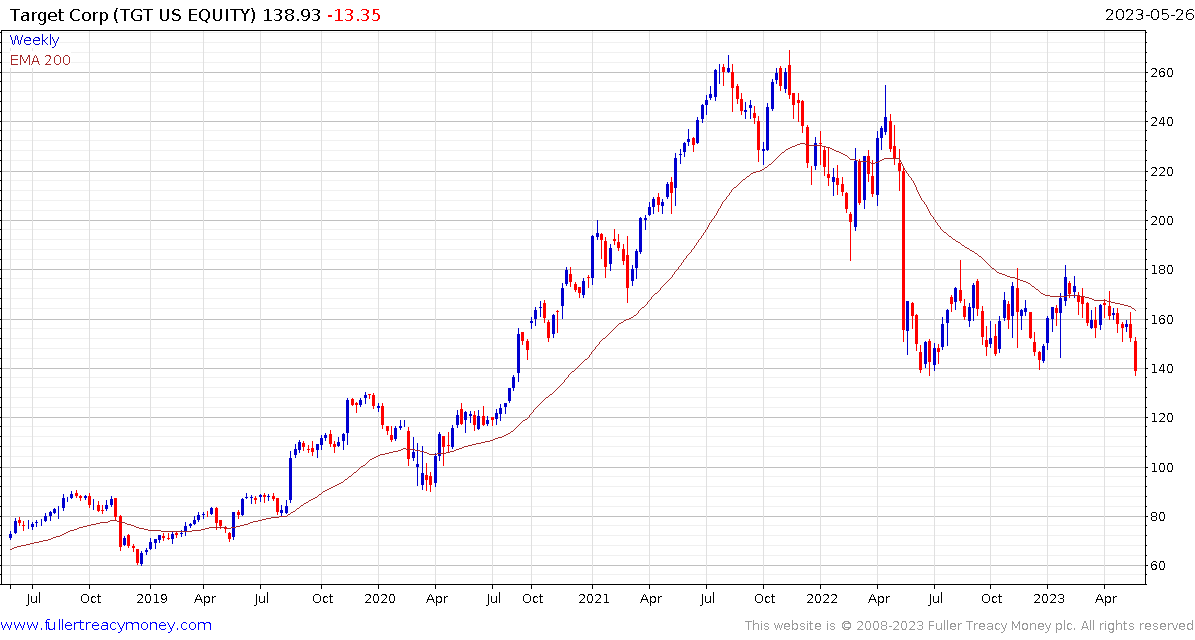 Target is breaking lower as it completes a yearlong distribution mostly below the 200-day MA.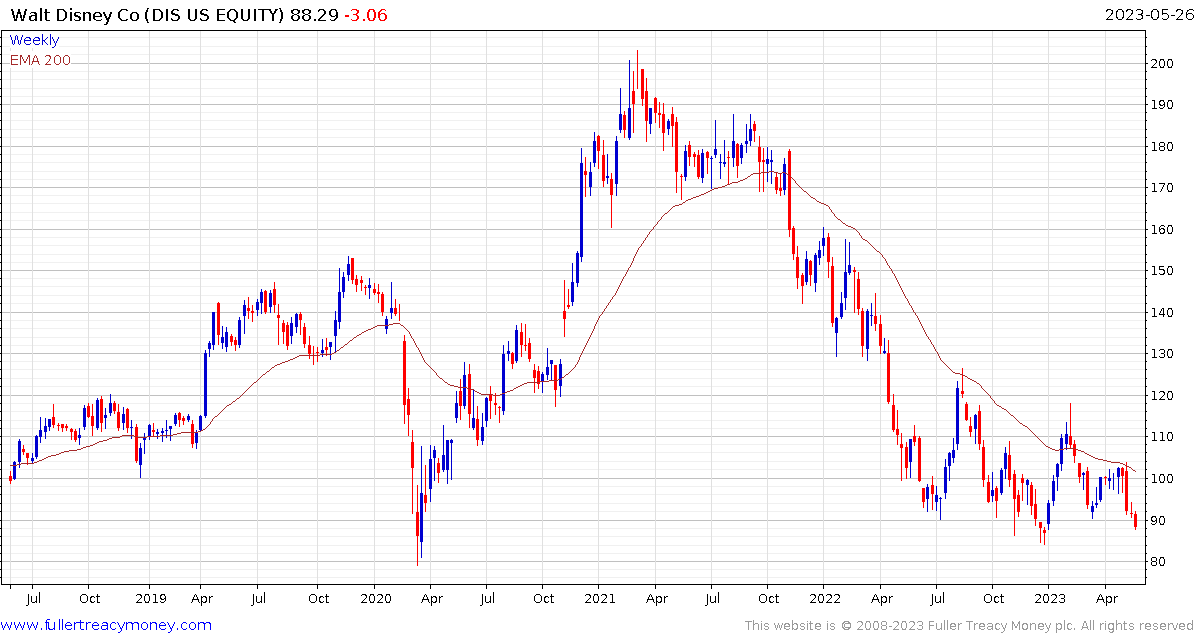 Disney has been trending lower for two years and continues to encounter resistance in the region of the 200-day MA.
Back to top