A $40 Billion Plan to Cash Out Of Bitcoin
This article by Lionel Laurent for Bloomberg may be of interest to subscribers. Here is a section:
Indeed, it would be a mistake to see this as a uniquely Bitcoin play. The most interesting part of a Bitmain pitch might be its shift into non-crypto terrain. The company has been using its chip-design expertise to expand into artificial intelligence, and company documents estimate this will make up 40 percent of its revenue in the next five years, according to CoinDesk. Wu told Fortune magazine in June that this business would be similar to Google's AI-focused tensor processing units.

Quite what the nationalists in the Donald Trump administration might think of a Chinese-owned crypto-powerhouse raising money to spend on advanced AI hardware and compete with Silicon Valley is anyone's guess. Even if Bitmain is creating tech jobs in the U.S., and backed by U.S. venture capital funds, it would probably be listed in Hong Kong.

All of this is obviously very much still in the rumor and speculation category, including the listing itself. But what appears like a straightforward play on digital currencies, might in fact end up as an attempt by a leading Chinese entrepreneur to cash out of the Bitcoin craze and fund some leading-edge tech instead — ironic when you consider that China has been far stricter on crypto-trading than most western nations.

For investors still nursing losses from Bitcoin's wild ride, the prospect of another tech moon-shot may seem a bit too soon. But maybe this could end up the first useful real-world thing to emerge from the Bitcoin bubble.
The barrier to entry into the chip foundry business is very high since it now costs billions to build the architecture to manufacture at the nana scales required to create competitive products. Bitmain could be China's first domestic chip foundry which is a national priority of the Communist Party.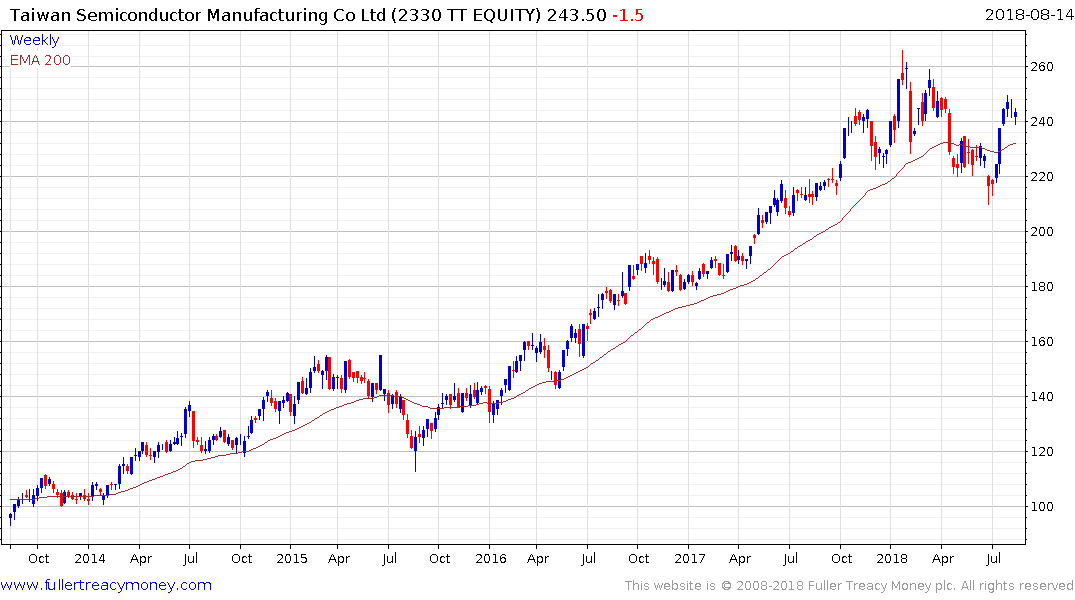 So far it has been buying its chips from Taiwan Semiconductor. The share has bounced from its dip below the trend mean and will need to sustain a move above TWD250 to confirm a return to medium-term demand dominance.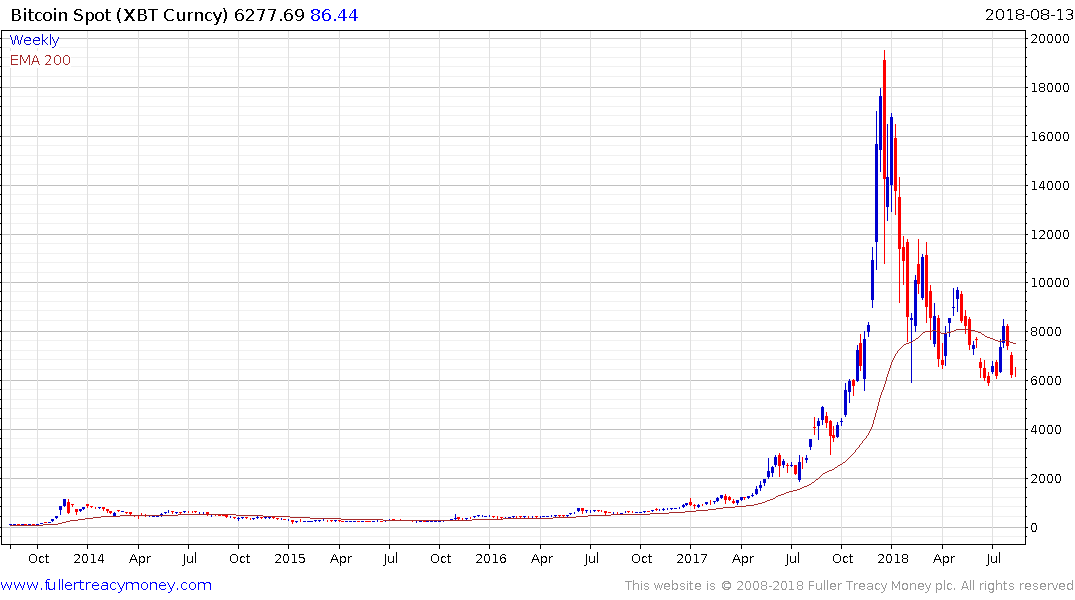 Bitcoin is back flirting with the $6000 level and a break in the progression of lower rally highs would be required to question the downward bias.
Back to top