5G Race Pits Ford, BMW Against GM, Toyota
This article by Chester Dawson for the Wall Street Journal may be of interest to subscribers. Here is a section:
"You will have, for the first time, cars speaking together and it's important for them to speak the same language," said Christoph Voigt, head of R&D connectivity for Audi. As chairman of 5GAA, a trade group supporting automotive 5G, Mr. Voigt petitioned federal regulators to avoid "directly or indirectly pick[ing] technology winners and losers" because he is confident 5G will become the de facto standard on its own merits.

Even as Volkswagen AG is aligning its premium Audi brand with 5G in the U.S. and China, it is hedging its bets by deploying a version of DSRC on VW branded vehicles in Europe starting next year. A representative for VW said the German auto maker currently has no plans to introduce that technology to its lineup in the U.S. market.

The Trump administration, pointing to the expected proliferation of 5G, this year blocked the takeover of U.S. chip maker Qualcomm Inc. by Singapore-based Broadcom Ltd. on national-security grounds. Qualcomm is negotiating chip supply contracts with at least half a dozen auto makers for coming models.

Industry experts say 5G smartphones will debut next year and the first cars with 5G modems will appear as soon as 2020. That is about twice as fast as the transition for current 4G technology, which was introduced for smartphones in 2011 but didn't show up in cars until GM integrated it into its latest version of OnStar remote communications in 2014.
Here is a link to a PDF of the article.

There is an active discussion going on now between the car companies that wish to pioneer 5G connectivity and those which are putting short-range communications chips in cars. In essence it is a war between a chip led technological revolution or a router led evolution.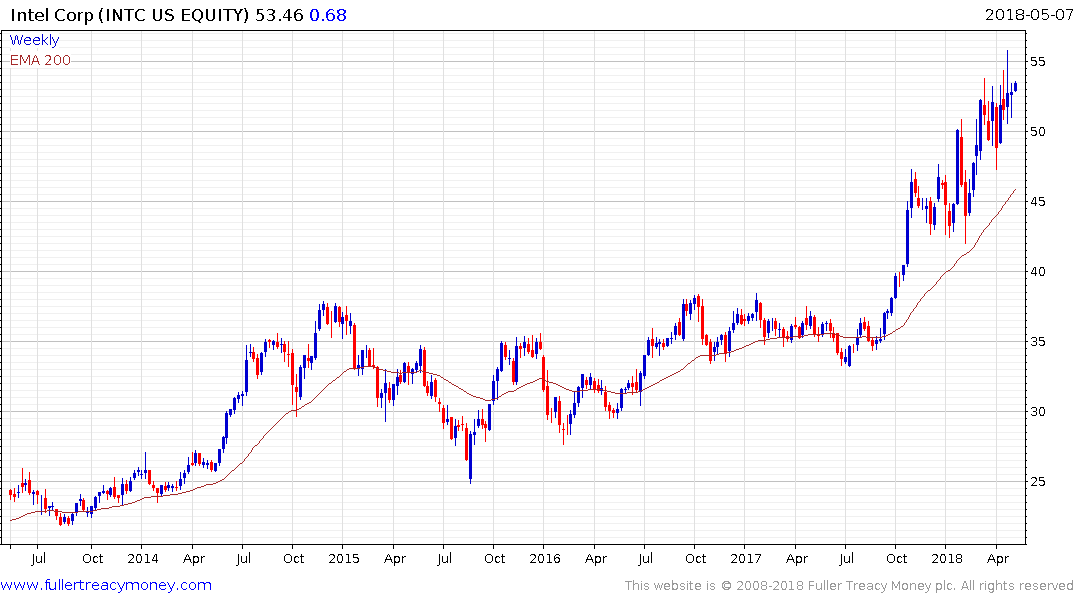 Intel bought Mobileye as a way to gain a foothold in the growth of chip based situational awareness for vehicles.


Nvidia remains the primary vehicle investors are using for betting on greater connectivity for cars. The shar bounced two weeks ago from the region of the trend mean and a sustained move below that level would now be required to question the consistency of the medium-term advance.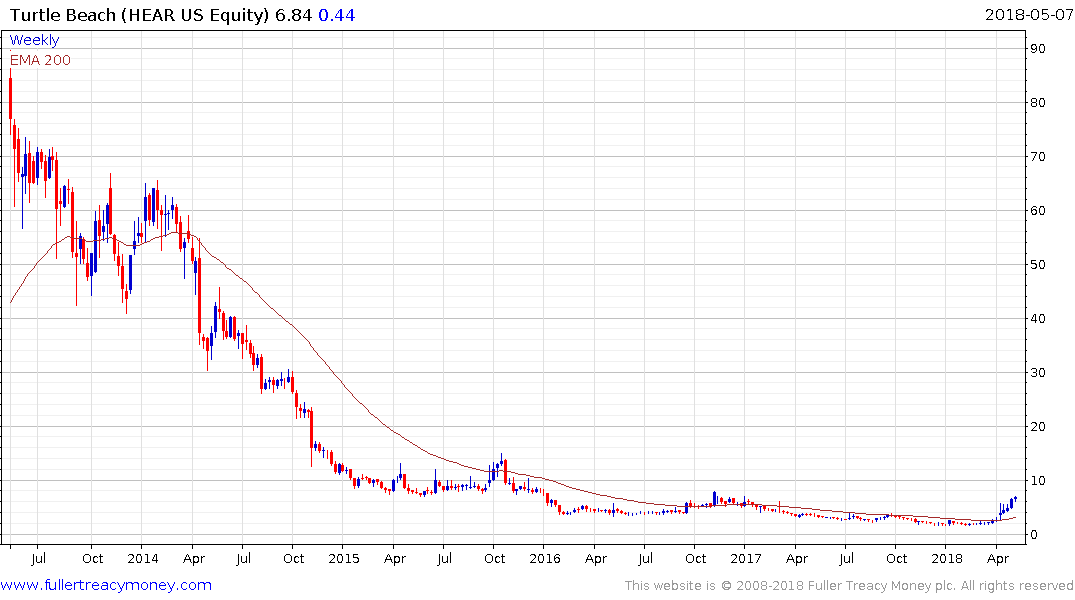 Turtle Beach is primarily known for gaming headsets and the success of Fortnite is helping drive demand for its products. The company's technology also has potential applications in the V2V market. The share broke of its base a month ago and continues to extend the advance.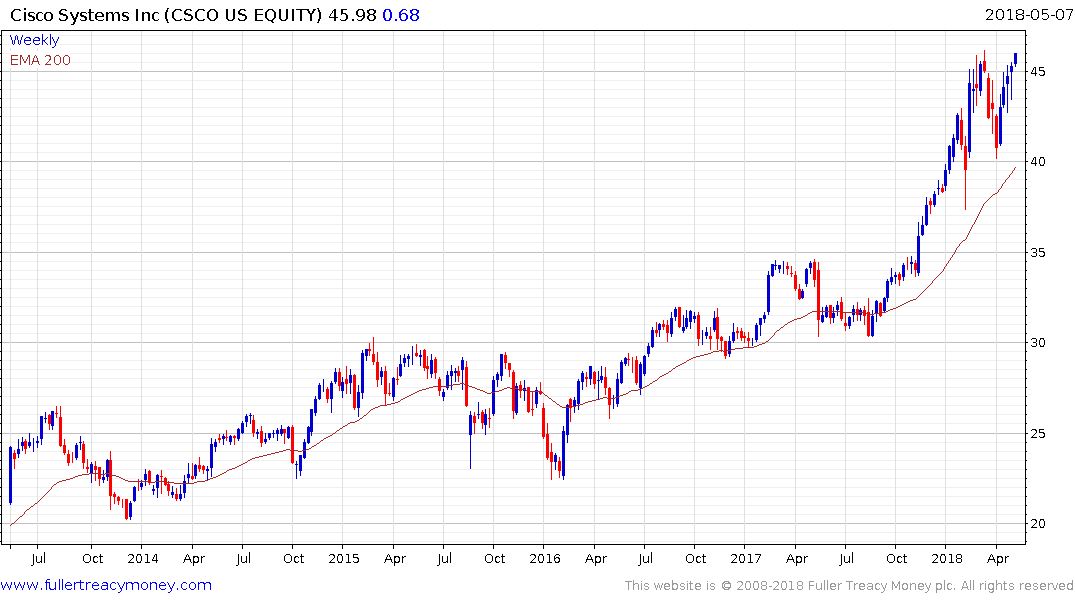 Meanwhile companies like Cisco Systems are driving the development of 5G which will allow for both the delivery of a lot more content to cars but also for cars to upload a great deal more data to the network.
Since chips will improve the situational awareness of vehicles and 5G will help to manage both media content and traffic, there is a logical argument for having both technologies. However due to costs I suspect 5G will be favoured first because it has so many more additional applications beyond vehicles.
Back to top