3D-printed Adidas running shoe should fit like a glove
This article by Stu Robarts for GizMag may be of interest to subscribers. Here is a section:
The Futurecraft 3D midsole was developed in partnership with 3D printing specialist Materialise. It is designed to provide the cushioning needs of the wearer, matching contours and pressure points of each individual foot. Adidas describes it as a "flexible, fully breathable carbon-copy of the athlete's own footprint."

Gizmag has requested some additional info from Adidas on the specific materials and processes used to create the Futurecraft 3D, but has yet to receive a response. The sportswear manufacturer does say in a press release, however, that its ultimate aim for the technology is for customers to be able to walk into a store, spend a short time running on a treadmill, then leave the store with a 3D-printed running shoe.
There is nothing quite like finding a pair of shoes that fits just right. Nike was talking about scanning people's feet in store and mailing them their shoes a few years ago but nothing has happened on that front just yet. Adidas's solution would appear more workable because the consumer would be able to walk out of the store holding or wearing the product. It's still in the future but it does help to exemplify the trend of customisation that physical locations need in order to encourage shoppers to leave their homes.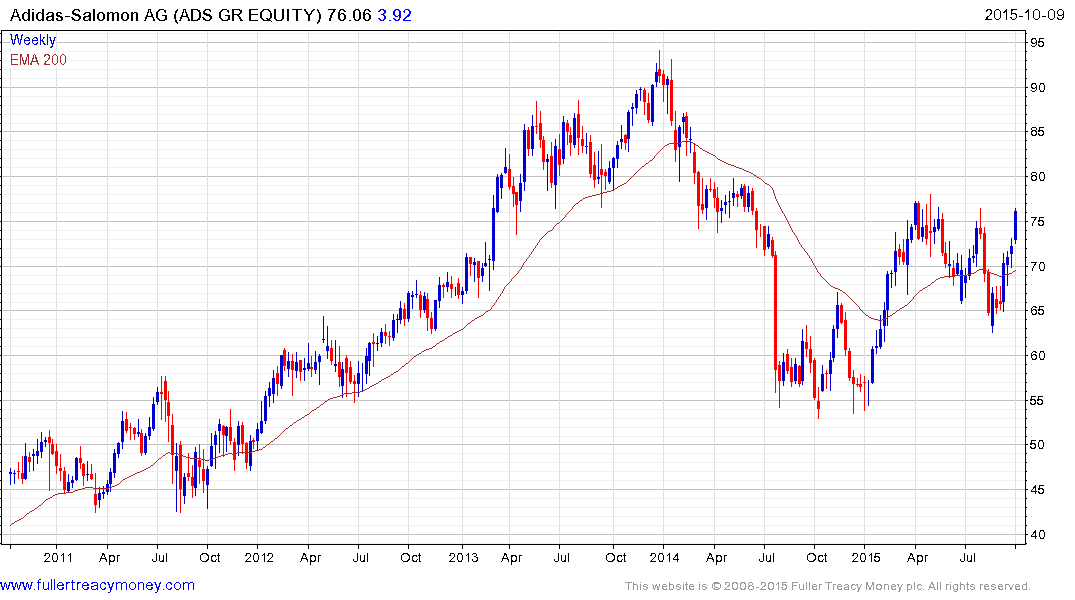 Adidas suffered a significant decline last year when it was forced to write down its investments in Russia. The result was that a lot of bad news had already been priced in when the more recent stock market turmoil struck. It has outperformed as a result. The share has been consolidating mostly above the 200-day MA since April and is now testing the upper side of its range. A pause in this area is possible but a sustained move below the 200-day MA would be required to question medium-term scope for continued higher to lateral ranging.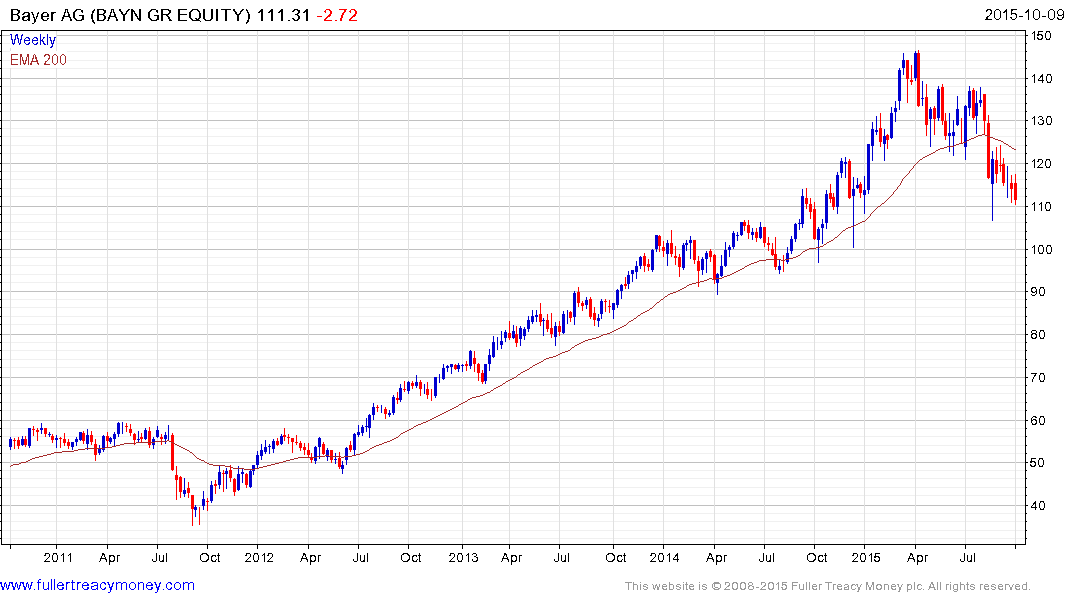 Bayer is supplying the raw materials for this new line of shoe. In common with a number of Eurozone shares it has unwound the advance associated with the Euro's decline earlier this year and is now back testing the medium-term uptrend. This is an interesting level and the benefit of the doubt can be given to the continued higher to lateral ranging provided it holds the August low.
Back to top