2020 Outlook The Cloud Has Four Walls
Thanks to a subscriber for this report from Credit Suisse which may be of interest. Here is a section:
Here is a link to the full report and here is a section from it:
Hyperscale Capex is a leading indicator for the Multi-Tenant Data Center (MTDC) industry largely because ~40% of all data center space, power, cooling, and interconnection is outsourced to third party data centers rather than built and maintained by the cloud service providers themselves. Based on our discussions with industry professionals, we expect this percent of outsourcing to begin increasing to ~50% range by 2020, which is largely a by-product of the vast scale the MTDC operators have gained over the last three years, driving even more business to MTDCs, especially operators that have focused on wholesale and hyperscale data center developments.
Hyperscale Capex includes Capital Expenditure investments into office space, I.T. equipment, data center infrastructure, land, and other major ticket items. Amazon Web Services and Microsoft Capex figures include both Capex and Capital Leases.
Multi-Tenant Data Center Capex Forecasted to Decline Through 2022 – We believe this highlights 1) the cyclical nature of the industry, where overbuilding, and therefore pullbacks may occur; and 2) the natural maturation of the data center industry, which clearly grew significantly from 2016-2018. In light of this, we expect returns on investment to continue to improve given the effect of price escalation and general cloud trends.

While the semiconductors sector has been a major outperformer over the last 18 months, the performance of the network infrastructure companies has lagged. There is some tentative evidence that decline is ending following the announcement of the trade war hiatus but it is still early days.
The buildout of physical infrastructure for cloud computing has been a major theme but the provision of services based upon that infrastructure still represents a major growth theme. That is particularly true as companies look for where they can squeeze additional margins.
Among the more impressive chart patterns, Cogent Communications is firming from the region of the trend mean and remains in a reasonably consistent uptrend.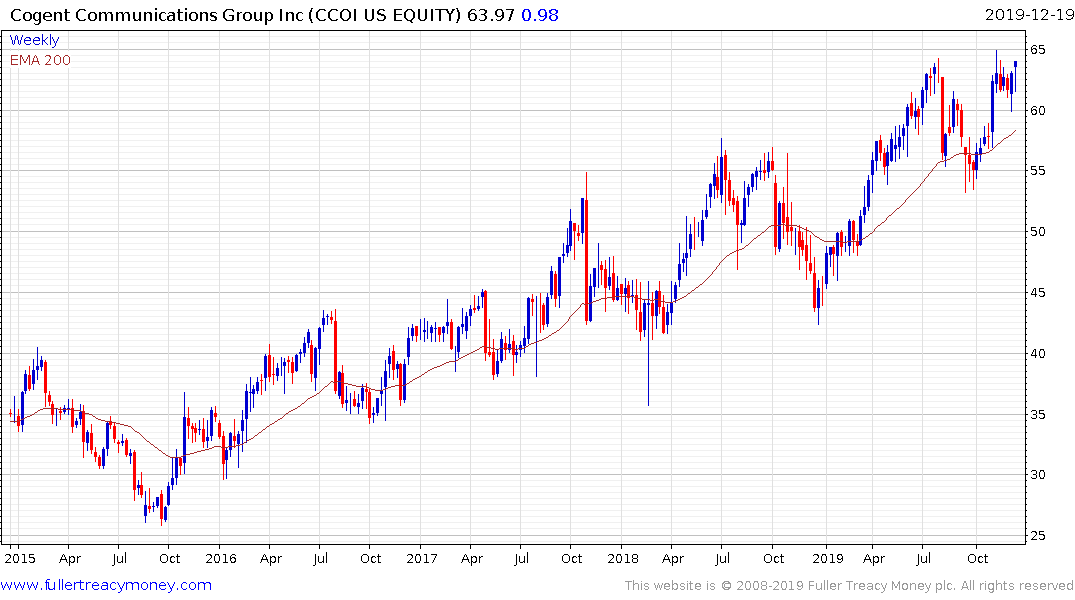 Equinix is also firming from the region of its trend mean.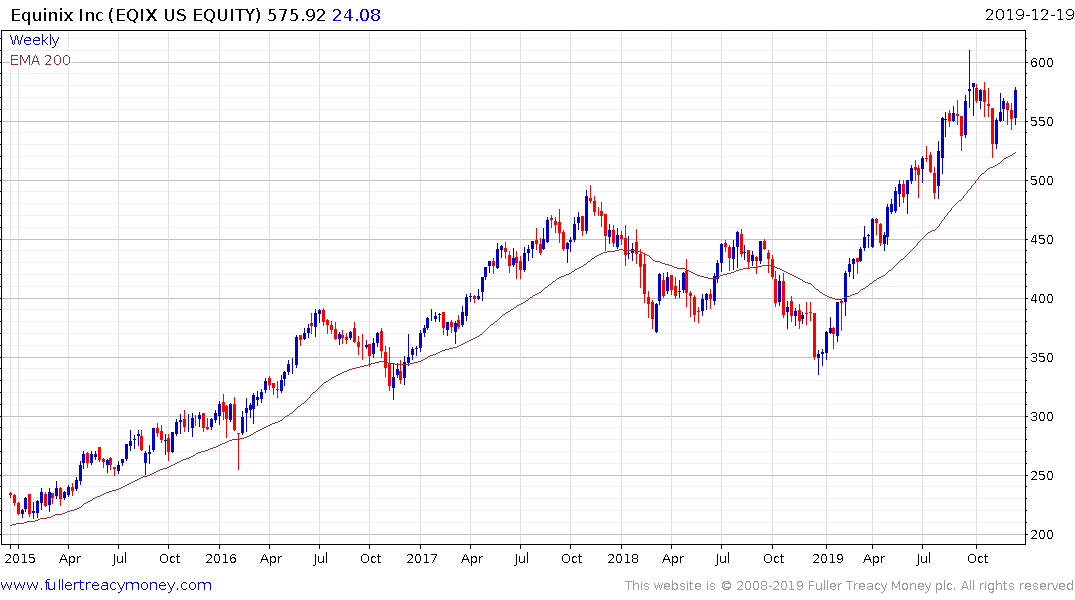 Switch Inc is a relatively new entrant is also firming from the region of the trend mean.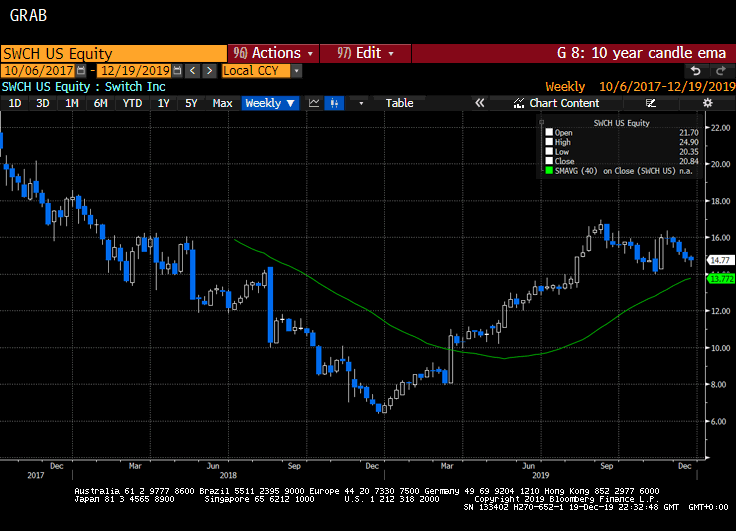 CyrusOne pulled back violently from its October peak but is now also firming from the region of the trend mean.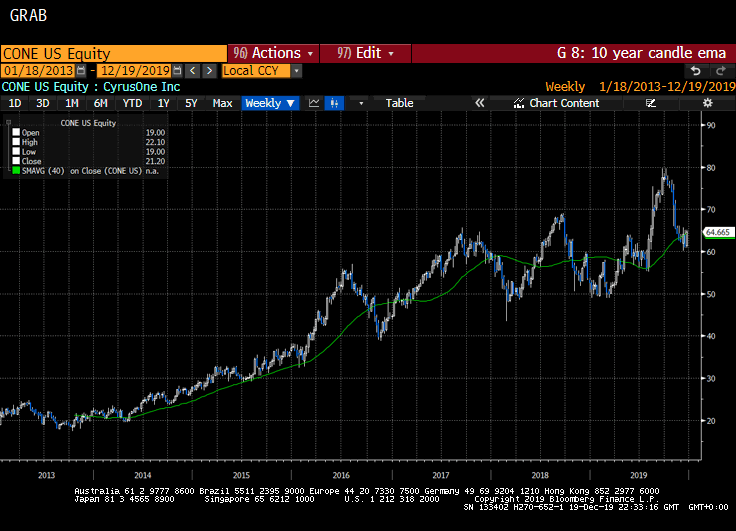 Back to top