"Trappedâ"
Thanks to a subscriber for this report from Jeffrey Saut which may be of interest. Here is a section:
In 55 years of observing markets, we have NEVER seen such a downside capitulation as October 2008; and, we have believed we are in the biggest secular bull market of my lifetime! This morning Chinese Foreign Ministry spokeswoman Hau Chunving said, "China will not accept any kind of extreme exertion of pressure, intimidation or blackmail. Neither will China give in an inch on major issues of principle. Now it's time for Washington to show sincerity and demonstrate to the world that the US is still a reliable partner that can carry out negotiations." And with that the renminbi is at decade lows versus most currencies. Such action has the preopening S&P 500 futures off some 40-points . . . Good Grief!
A link to the full report is posted in the Subscriber;s Area.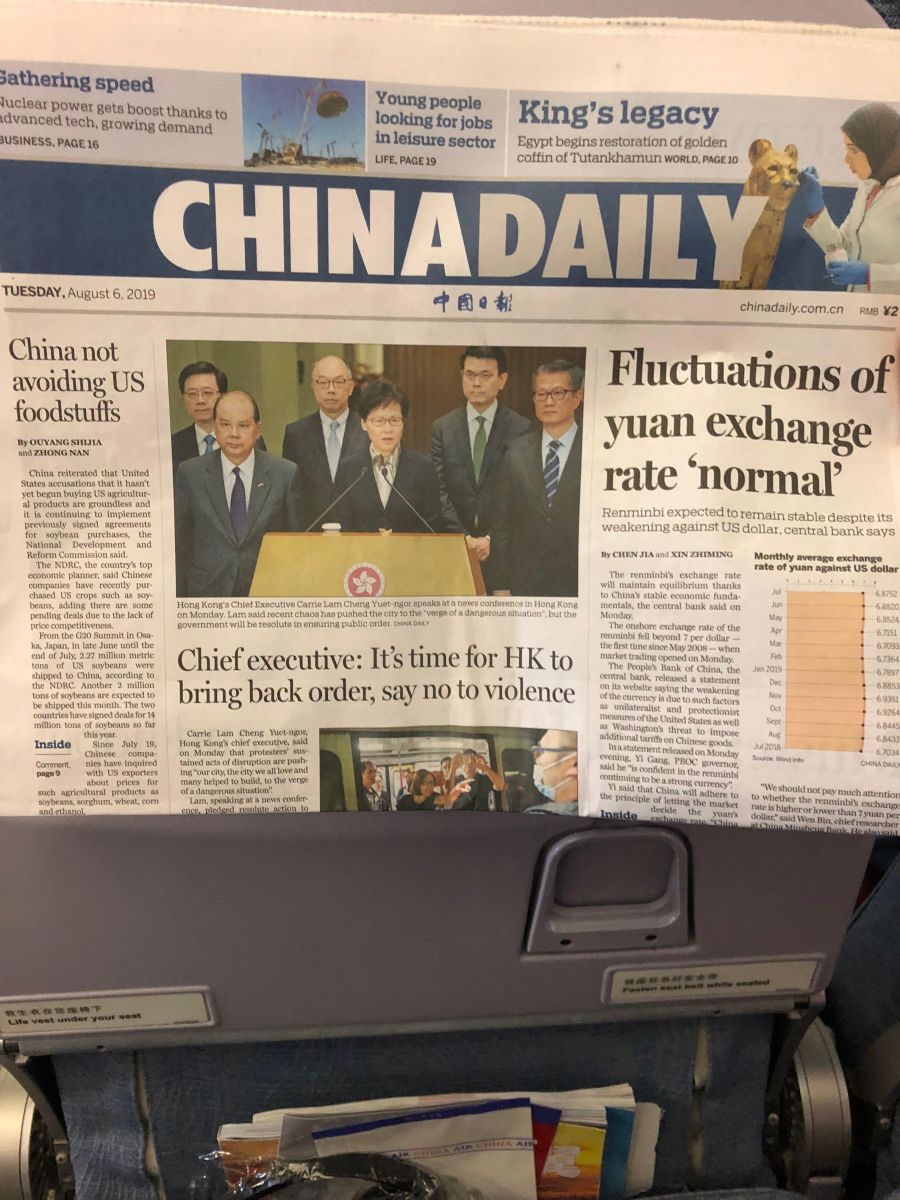 This was the front page of the China Daily newspaper on the flight from Beijing to Guangzhou yesterday. The drop below CNY was normal currency activity, there is a clear need for peace to spontaneously break out in Hong Kong's protests and apparently China is not avoiding US agricultural exports. This is just one more example of how the same news can be spun in a number of different ways.

Click HERE to subscribe to Fuller Treacy Money
Back to top