"Terminal Velocity?"
Thanks to a subscriber for this note from Jeffrey Saut for Raymond James which may be of interest. Here is a section:
Here is a link to the full report.

Here is a section from it:
Speaking to my models, the intermediate-term model remains on a "buy signal," while the short-term model is basically trendless, implying what we have been through is just a normal/standard retracement move despite the recent downside "heart attack." As often written, following a stock market heart-attack the equity markets typically need to convalesce for a few sessions before regaining their poise; and, it manifestly has been a few sessions. Looking at my "internal energy" model shows there is plenty of energy to make a rally attempt have a sustained "leg" to the upside. Accordingly, it would be surprising to Andrew and me to see the SPX come back down to yesterday's intraday low of 2691.99. Of interest is that the financial sector finally broke its 13 session losing streak, likely driven by the second bank stress tests. Also as we have written, President Trump, at his North Dakota rally, reinforced what we have been saying, "[The] trade disputes will ultimately be worked out."

Wall Street's relative performance this year has been driven by the parts of the technology sector which have been largely excluded from competing in China. They might be exhibiting short-term overbought conditions right now but they are largely immune to trade war fears.
Companies like Alphabet/Google, Amazon, Netflix and Facebook are among the largest weightings in the major indices and are now susceptible to some consolidation. Meanwhile the widening backwardation in crude oil prices is acting as a tailwind for the energy sector which has been underperforming for much of this year.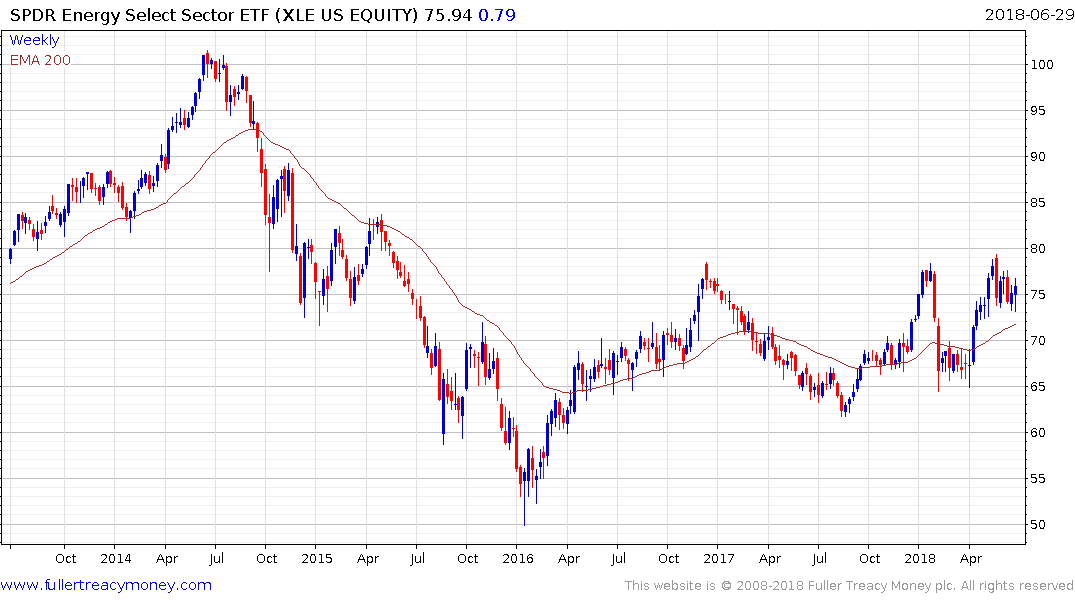 The SPDR Energy ETF is firming from the region of the trend mean as it tests the highs of the last couple of years.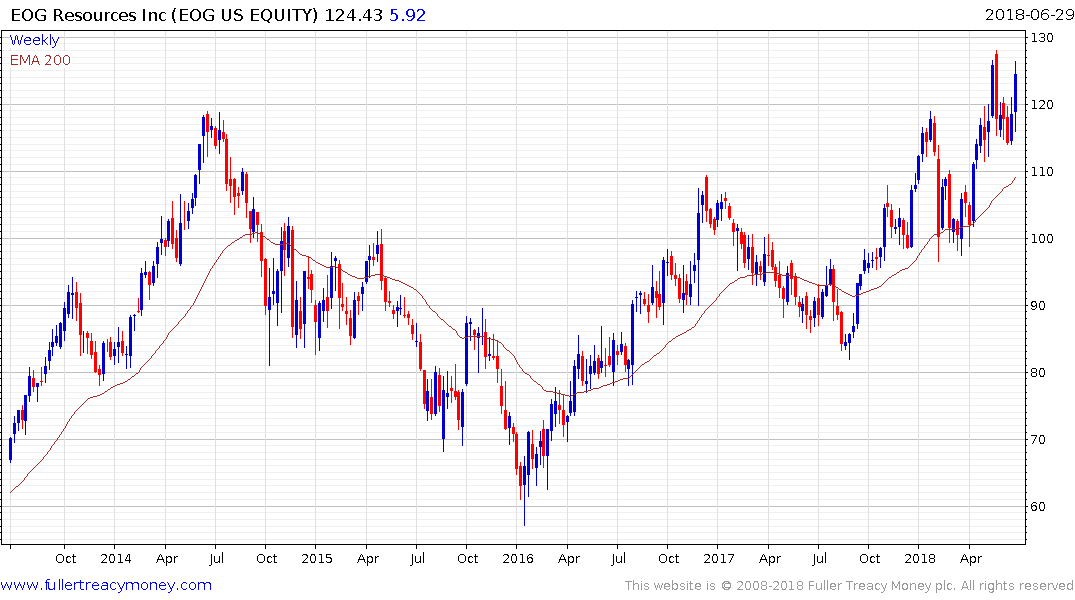 EOG Resources appeals on the cusp of breaking out to new highs.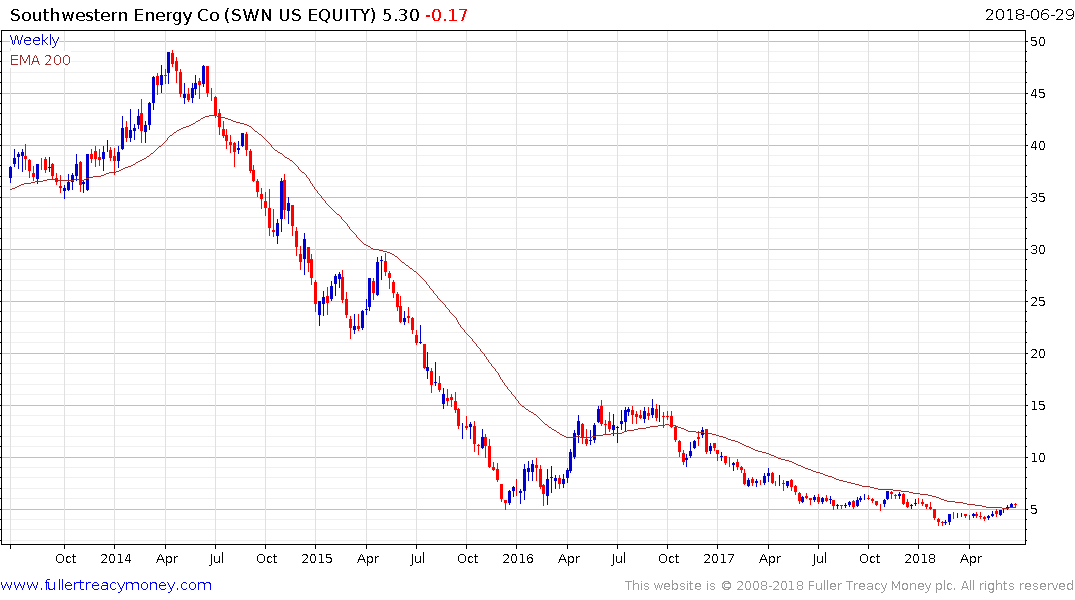 Southwest Energy is now trading back above the trend mean for the first time since 2016.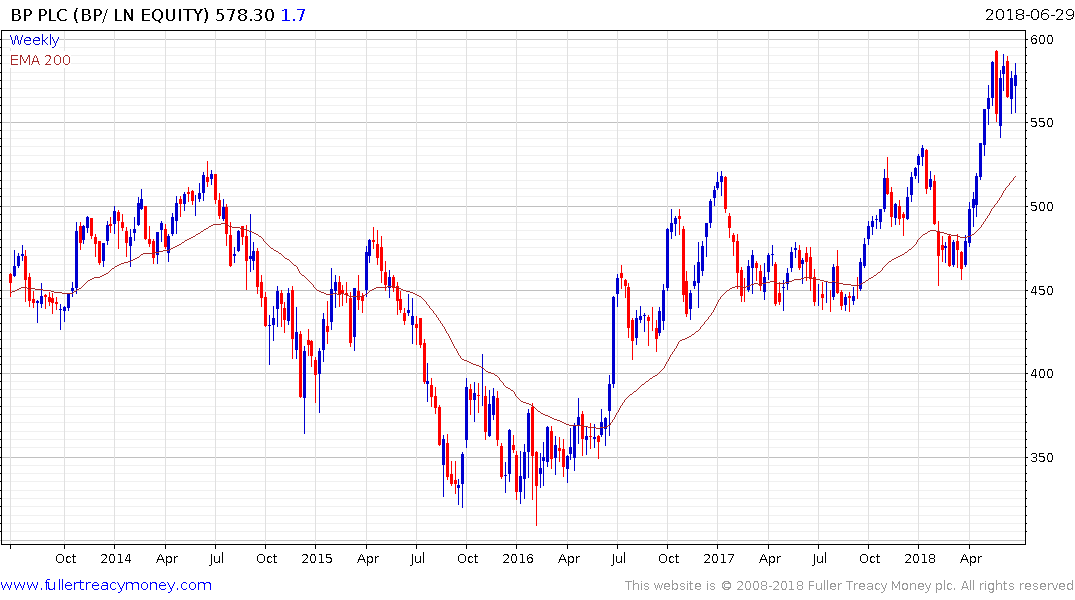 BP is sustaining the breakout from its seven-year base formation.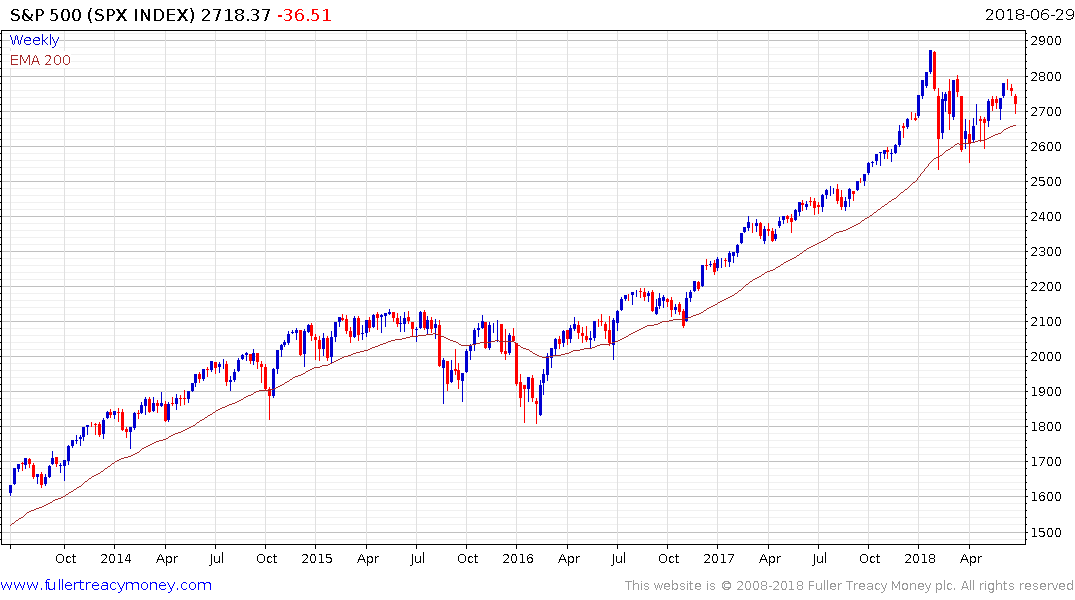 The S&P500 continues to hold its progression of higher reaction lows and a sustained move below 2700 would be required to question the sequence. The pattern has been more orderly since early April than between early February and the end of March suggesting a more sanguine attitude among investors.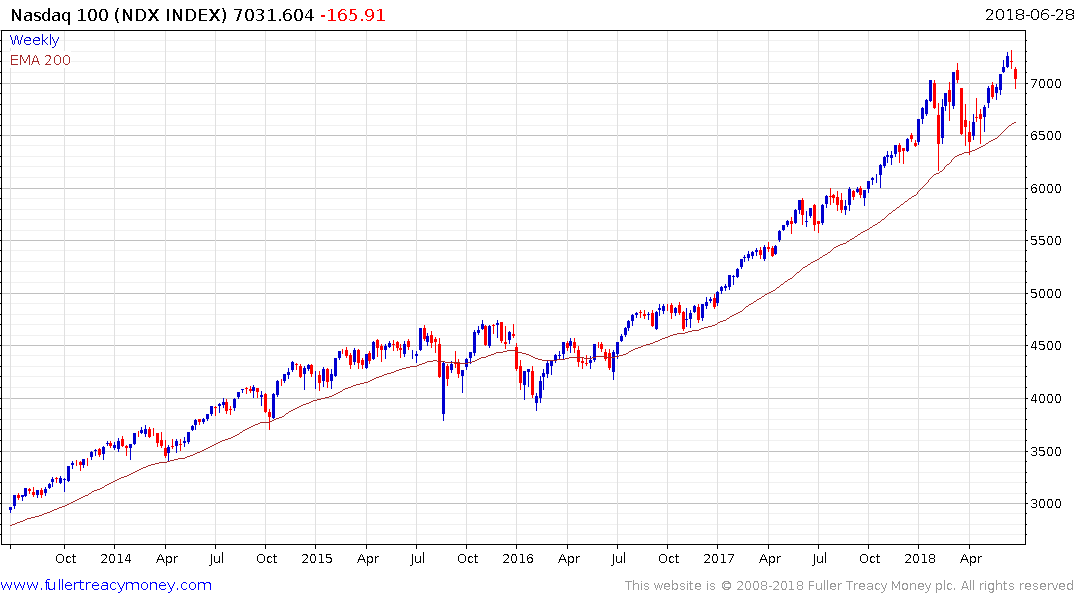 The Nasdaq-100 has ample room in which to consolidate its impressive rebound from the April low and a sustained move below the trend mean will be required to question the medium-term upward bias.
Back to top