U.S. regulator says it will allow CME Group, CBOE to list bitcoin futures
Thanks to a subscriber for this article from Reuters which may be of interest. Here is a section:
The announcement by the Commodity Futures Trading Commission (CFTC) paves the way for CME and CBOE to become the first traditional U.S. regulated exchanges to launch trading in bitcoin-related financial contracts, in a watershed moment for the cryptocurrency that should lead to greater regulatory scrutiny.

Trading in the CME and CBOE bitcoin futures contracts, which will be priced against and settled in the cash bitcoin market, should begin by year end, a CFTC official said.

Bitcoin soared above $11,000 for the first time this week, up 10-fold year-to-date and prompting multiple warnings of a bubble.

To guard against volatility, CME and CBOE will put in place stricter than usual risk-management safeguards, including initial margin requirements of between 35 percent and 40 percent.

The exchanges have also agreed to enter into information sharing agreements and to send the CFTC data on the settlement process so the regulator can conduct its own surveillance.
When I have traded bitcoin via spread-bets over the last year the minimum margin requirement has been somewhere in the region of 20% and increases to over 30% depending on the size of the position. For futures contracts where the positions are generally larger, the margin requirement of 35-40% is in line with bitcoin's volatility since 30% drawdowns are not at all uncommon. What that also means is that the ROI of trading bitcoin is quite high, in other words the quantity required in the pay to play environment is quite high relative to other assets.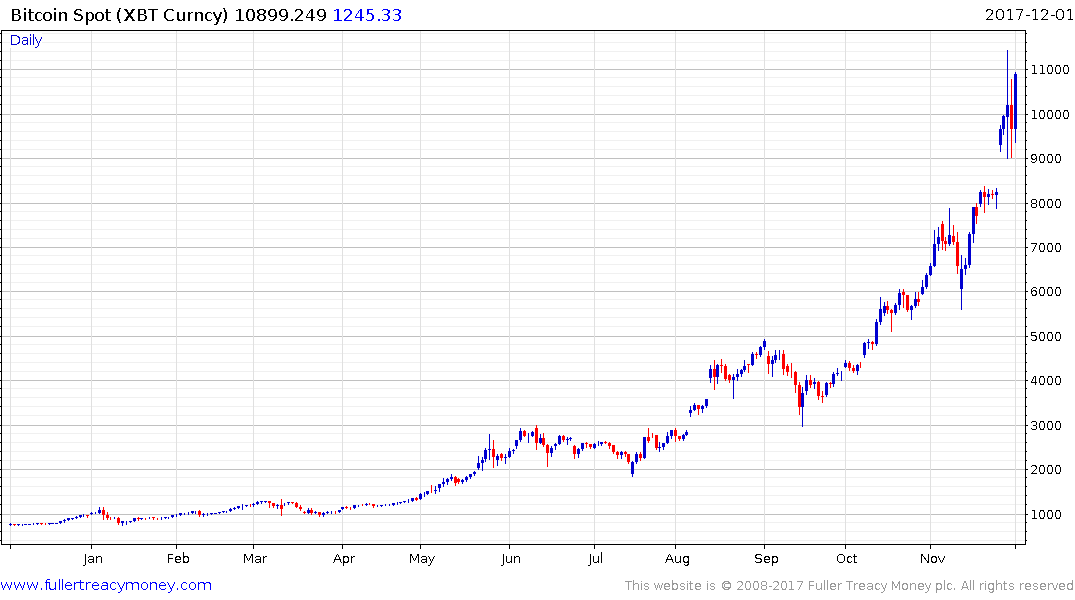 Nevertheless, introducing leverage to a cash market like bitcoin represents a pivotal event where the only recent analogue we have is the introduction of options to the Chinese stock market in 2015. Bitcoin has been surging higher on the expectation that a wall of fresh investment capital is about to hit the market when futures begin trading. That is certainly true and could contribute to additional upside.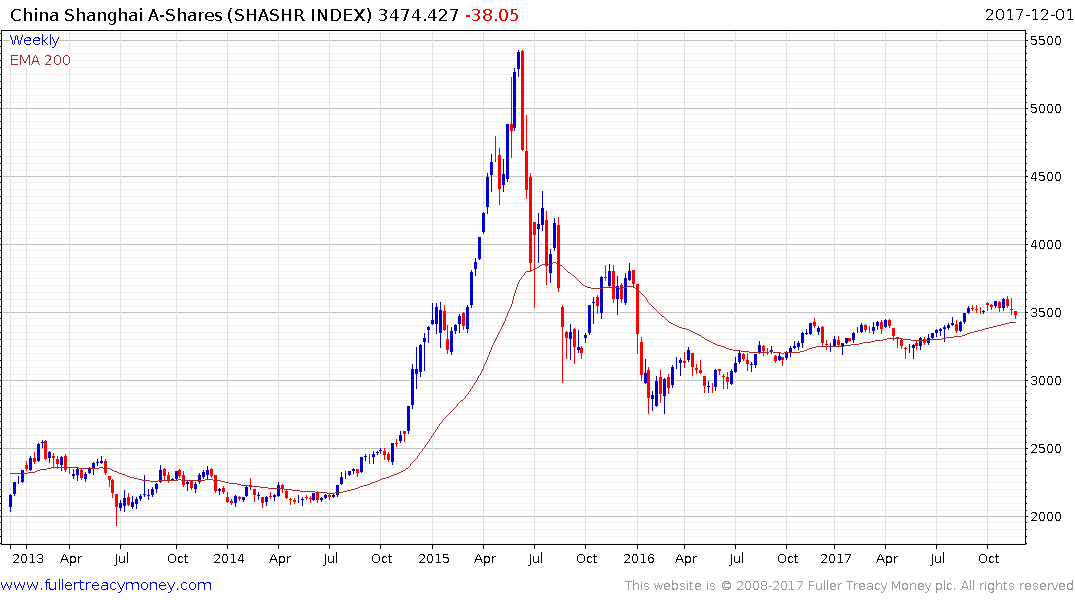 However, it is also worth considering that the cryptocurrency market is completed unregulated and no circuit breakers exist. The potential for profound volatility as a result of the introduction of hedging and shorting to the market is very real prospect particularly following an accelerated move.

The 3 broad consistency characteristics of the market, where surges higher are followed by occasional sharp pullbacks, but where support is found in the region of previous peaks will be important to remember as the market enters a new leverage driven era.
Back to top