'Dash for Trash' Fuels Big Bounce for Money-Losing Growth Stocks
This article from Bloomberg may be of interest to subscribers. Here is a section:
No earnings? No problem.

That was the message from investors this week who stormed back into the shares of faster-growing companies with little in the way of profits after months of chasing value stocks. While major benchmarks rallied, a Goldman Sachs index of unprofitable tech companies was up 18% over the five sessions. That compares with a gain of 6.2% for the S&P 500 and 8.4% for the Nasdaq 100.

"A straightforward dash for trash" is how Bespoke Investment Group described it when explaining why smaller companies with the lowest return on assets and no dividends were among this week's biggest gainers
The Ark Innovation ETF bounced this week in an emphatic manner from the region of the of the pre pandemic peak. In doing so it fully unwound the big bull market and the upside weekly key reversal suggests investors are willing to bargain hunt.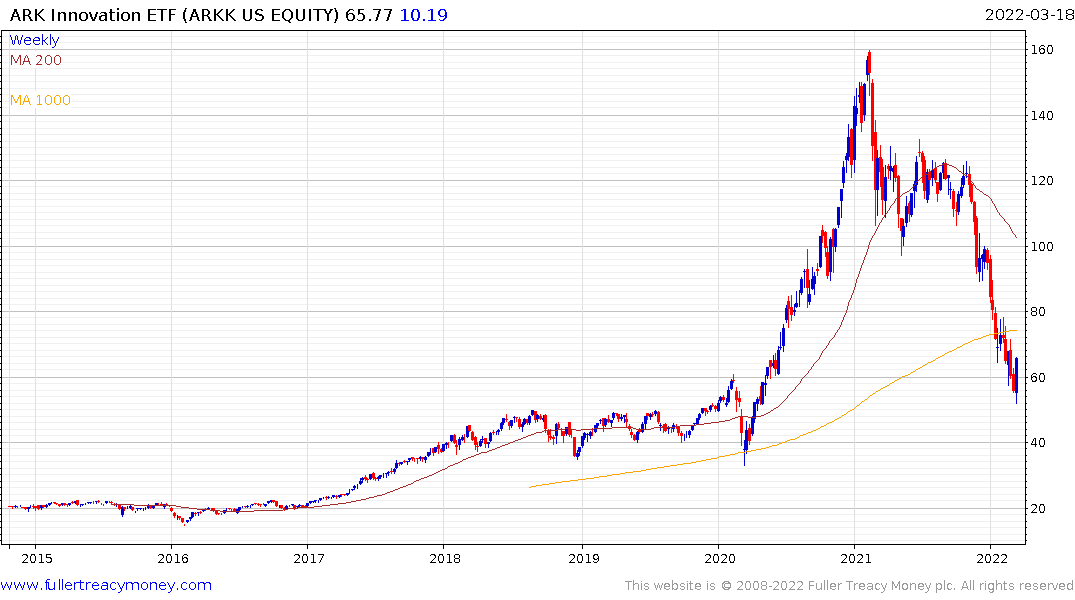 The reason the sector did so well during the pandemic was because of cheap abundant liquidity. We don't have that anymore, at least not nearly to the same extent. That suggests these companies will need to start generating earnings on a sustainable basis to sustain their valuations even after the decline.
After a crash, it is reasonable to expect a rebound which marks a medium-term low. The companies with no prospects will then move into lengthy Tpye-3 base formations and not all will survive. Others are likely to have bottomed this week and will surprise on the upside.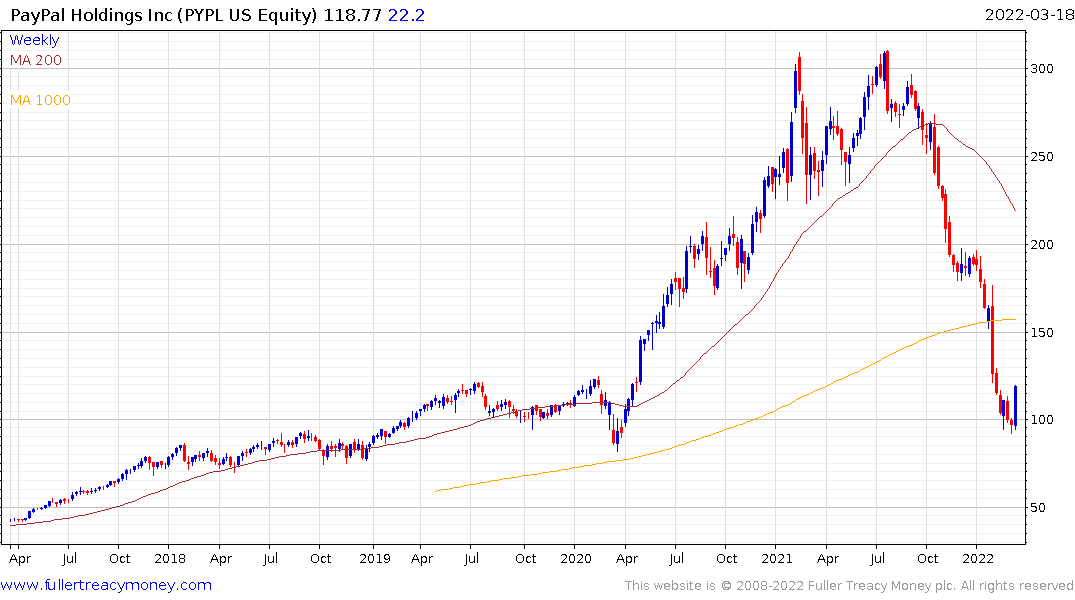 Companies like PayPal are cashflow positive and were not spared the fate of the unprofitable sector.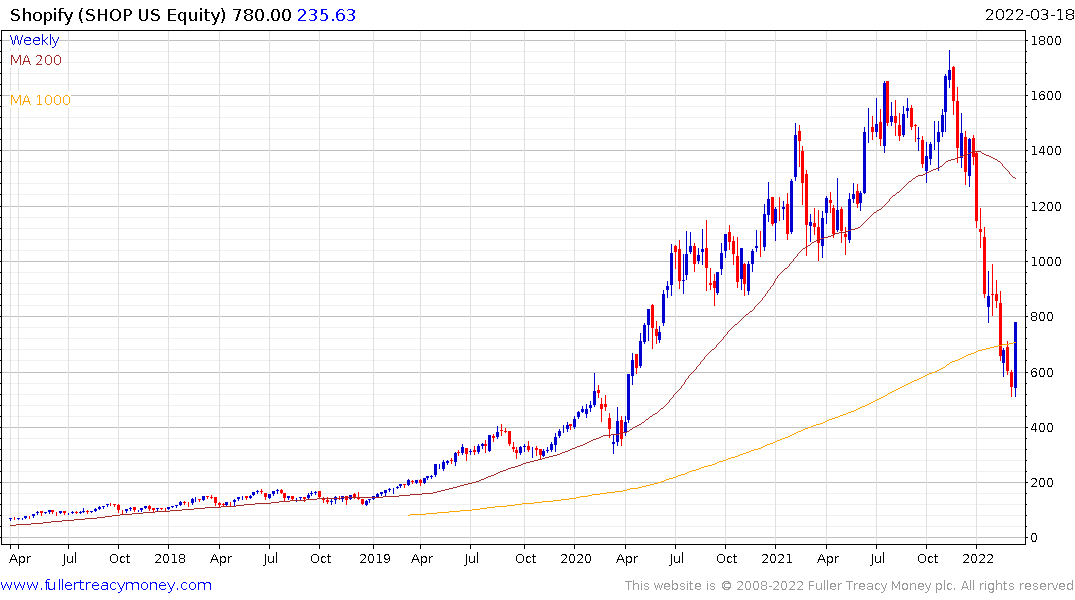 Shopify jumped almost 50% this week.
Back to top