China Sets Yuan Fixing Stronger Than Expected in Sign of Defense
This article by Tian Chen and Ran Li for Bloomberg may be of interest to subscribers. Here is a section:
"Forget about the psychological 7 level," said Khoon Goh, head of research at Australia & New Zealand Banking Group Ltd., adding that the fixing will stay stronger than 6.9 before the Group of 20 summit. "Today's fixing sends a clear message that the authorities are still intent on keeping the yuan stable, and
have no desire to see it weaken further."

Trump Says He'll Raise China Tariffs If Xi Won't Meet at G-20 U.S. President Donald Trump and his Chinese counterpart Xi Jinping may meet at the G-20 summit in Osaka this month. Traders will be closely watching the gathering to gauge the outlook for trade negotiations and the yuan.

"We expect the Chinese authorities to continue defend 7 in the foreseeable future," said Becky Liu, head of China macro strategy at Standard Chartered Plc, adding that a negative outcome at the G-20 summit wouldn't warrant a change in this stance. "The PBOC may step up the size and frequency of bill issuance should the yuan come under greater depreciation pressures."

With upwards of a million people protesting on the streets of Hong Kong and the world paying attention to the trade war between the USA and China, the Chinese administration has a clear incentive to project an aura of stability and calm.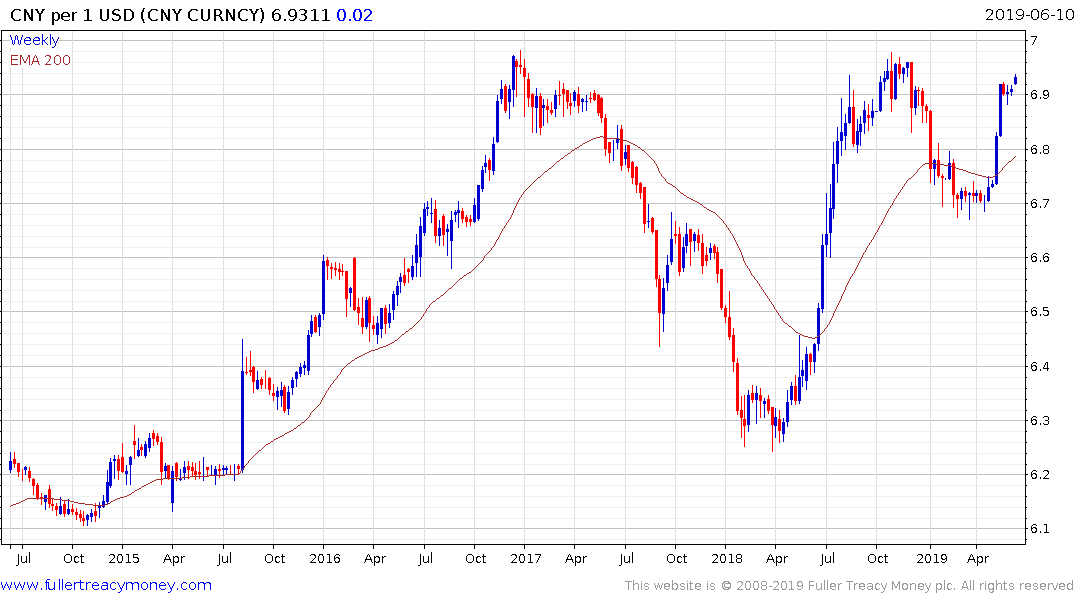 The renminbi reversed yesterday's decline today as a sign the PBoC is willing to continue to support the currency.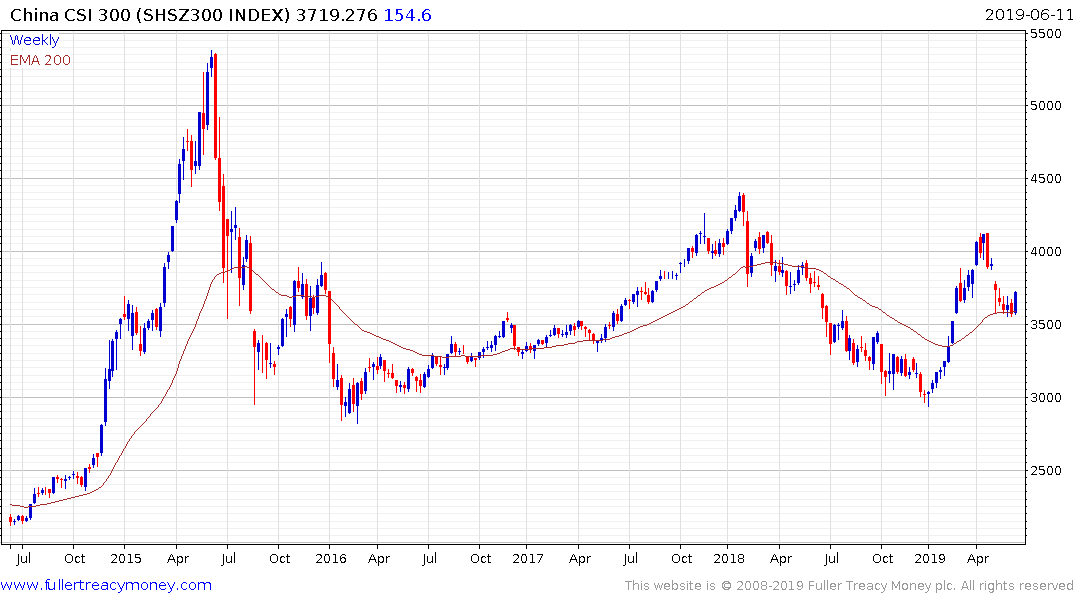 Meanwhile the CSI300 rallied by almost 3% to confirm support in the region of the trend mean.

Consumer Staples and Financials are the two best performing indices this year.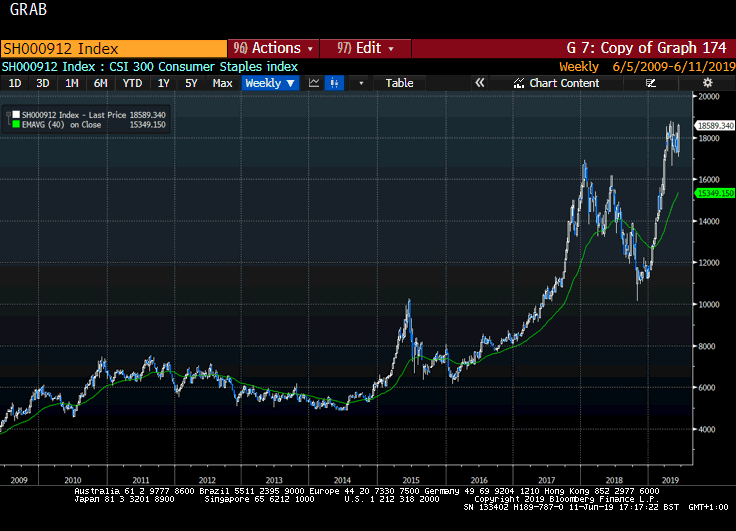 Consumer Staples has been consolidating for the last couple of months above the 2018 peak and jumped to the upper side of that range today. The new Global X China Consumer Staples Index tracks this Index.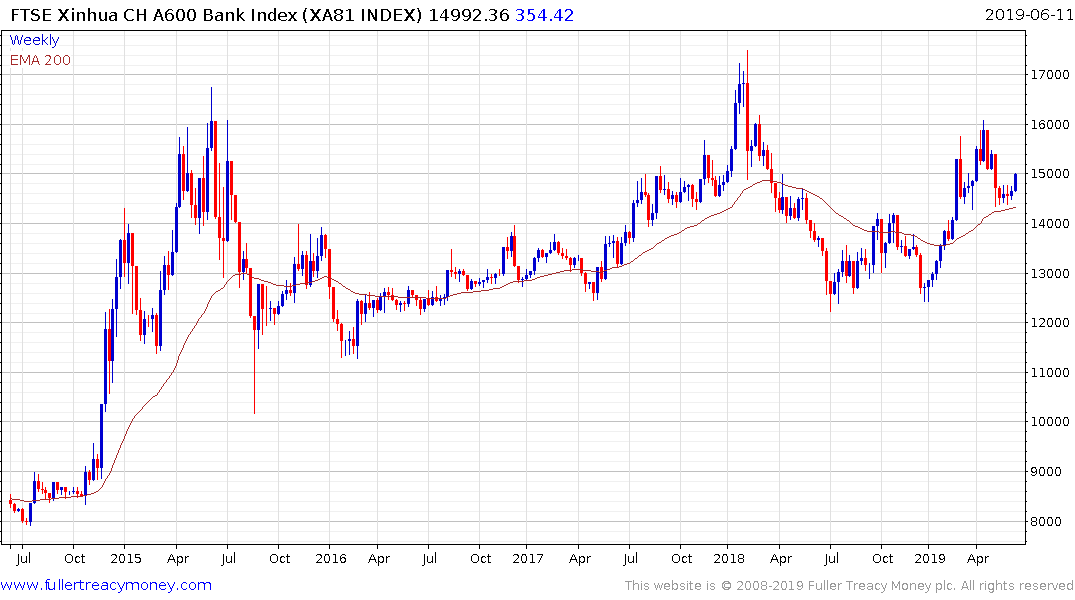 Financials are bouncing from the region of the trend mean as well.
Bull markets in China are state sponsored and the state has a bigger incentive to support the market than it has had in years which is helping to support markets. The move to ease lending criteria to regional banks is an additional signal that the monetary and fiscal spigots are open in China and that is good news for the global economy.
Back to top