'Build, Build, Build' for U.K. Virus Recovery, Says Johnson
This article by Alex Morales and Tim Ross may be of interest to subscribers. Here is a section:
The 5 billion pounds Johnson allocated to hospital maintenance, school repairs and road improvements on Tuesday is not new money and is a fraction of the infrastructure spending announced in March.

What Our Economists Say:
​"There was a lot of inevitable political bluster in Prime Minister Boris Johnson's speech today, but for the economy there were two key takeaways. First, his pledge to accelerate 5 billion pounds worth of capital projects is money already allocated in the March Budget. He left plans for any further stimulus to Chancellor of the Exchequer Rishi Sunak's update on the economy next week. Second, Johnson distanced himself from a quick return to austerity. That's good news for the outlook."

--Dan Hanson. For the full insight, click here

Carolyn Fairbairn, director general of the country's biggest business lobby, the Confederation of British Industry, described the intervention as "first steps" only.

"Foundations are there to be built on," Fairbairn said in a statement. "More is needed to prevent the uneven scarring unemployment leaves on communities."

She called for more details on Johnson's guarantee of apprenticeships and in-work placements for younger workers, as well as an extension of wage support to protect jobs and more funding for "future skills in high-potential areas such as digital, low carbon and health."

Johnson described the planning reforms as the most "radical" since World War II. They include greater freedom for developers to change the use of buildings and land in town centers without planning permission, and would make it easier to convert unused commercial buildings into homes, his office said in a briefing.
Focusing more on regulatory reform to boost growth, rather than relying solely on big ticket spending is an encouraging sign the Johnson administration understands where the big gains are to be made once the UK is unshackled from the EU.
The spending measures in the March budget already imply significant spending. The challenge for the UK is in overcoming the raft of bureaucratic roadblocks to growth that focus on regulations for regulations sake, rather than prioritising productivity.
Meanwhile anything that can be done to improve housing affordability is a positive for the wider economy. It is probably the single greatest factor animating the restive younger generation who have been priced out of the market by asset price inflation.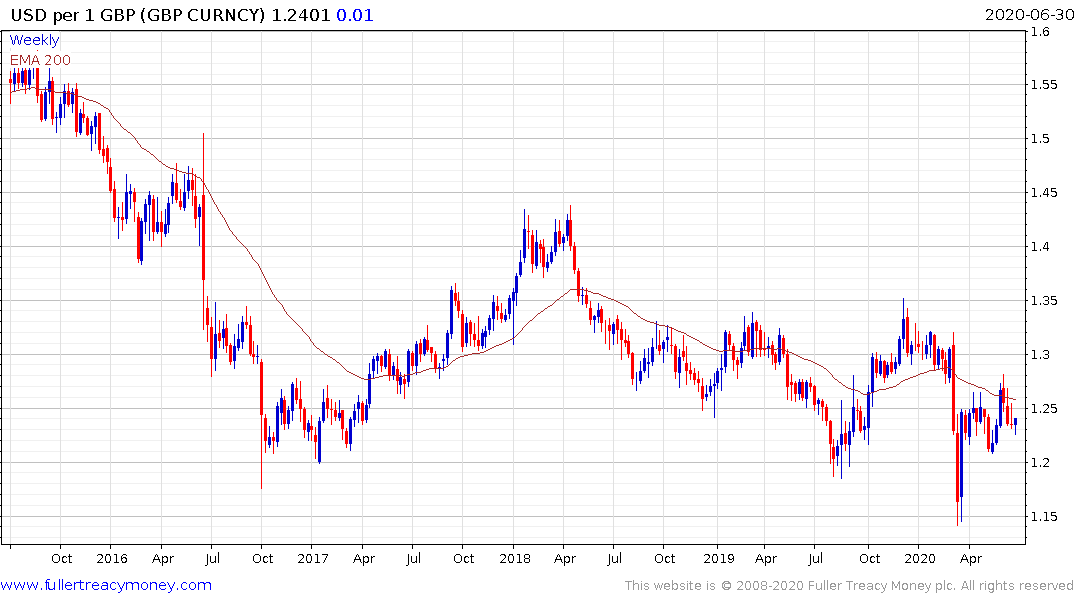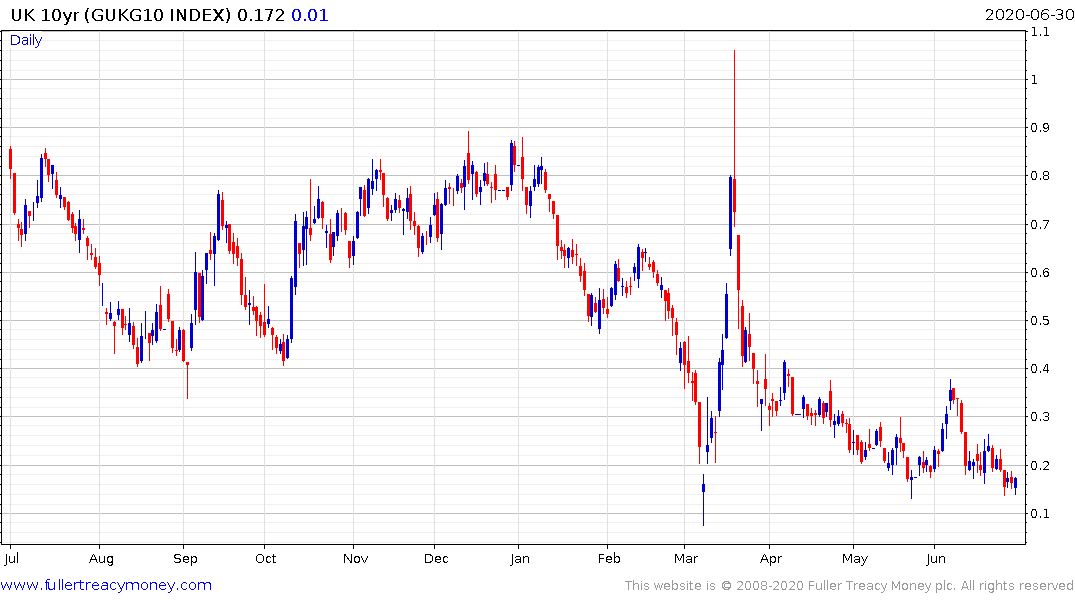 The Pound stabilised following the speech and the reluctance to significantly boost spending in the near term has also supported Gilt yields.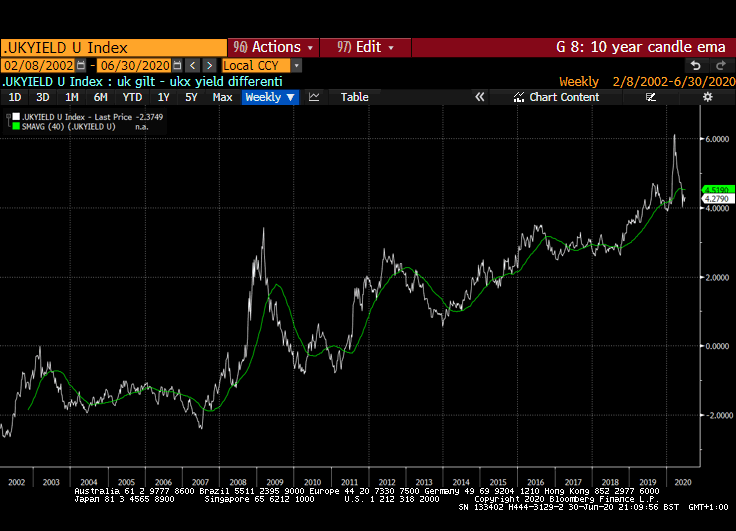 The yield differential the FTSE-100 enjoys relative to Gilts surged to 6% in March. It has since compressed to about 4.25% and the spread is testing the 13-year uptrend. In a yield hungry world, the UK has among the highest yields in the G7.
Back to top