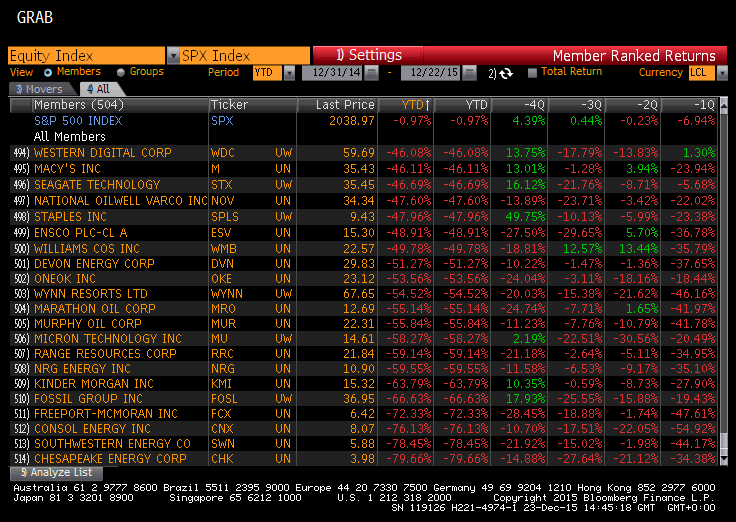 With the exception of a small number of outliers the worst performing shares this year have been in the energy sector. This is particularly true of the S&P 500 where 11 of the 15 shares down more than 50% are energy related. Those are pretty scary declines and sentiment is about as bearish as I have seen with news flow compounding that view as one would expect.


West Texas Intermediate traded at a discount to Brent Crude from 2010 as US supply surged and was stranded because of the crude oil export ban. That changed this week with the removal of the ban and WTI has moved back into a premium. This is a very different environment for the energy complex than we have been accustomed to but it is interesting that prior to 2008 WTI never traded at a premium of more than $5 for more than a week. Now that US crude is globally fungible the likelihood of it sustaining a premium would appear to have deteriorated.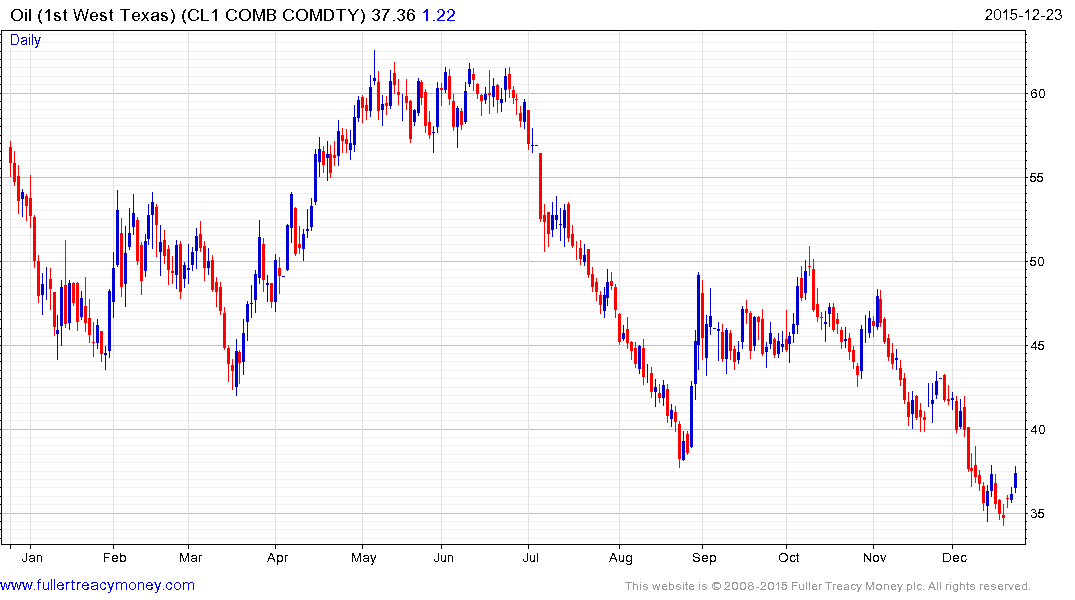 WTI has at least steadied near $35 over the last week and follow through on today's rally would break the short-term progression of lower rally highs; raising potential for a reversionary rally.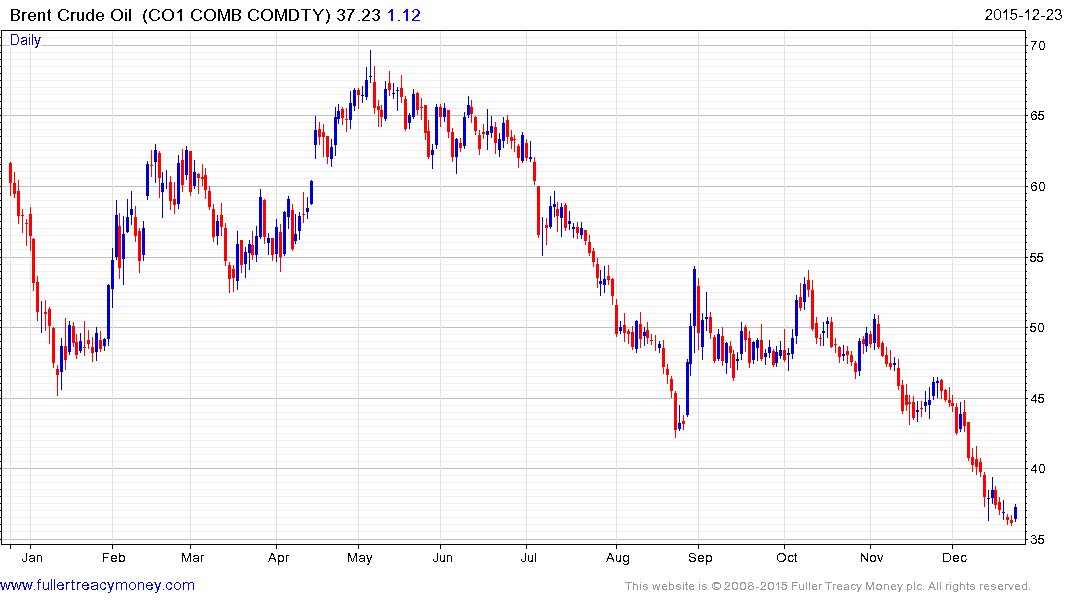 Brent has lagged and moved to a new low yesterday but also steadied today and is unlikely to be left behind if WTI continues to rally.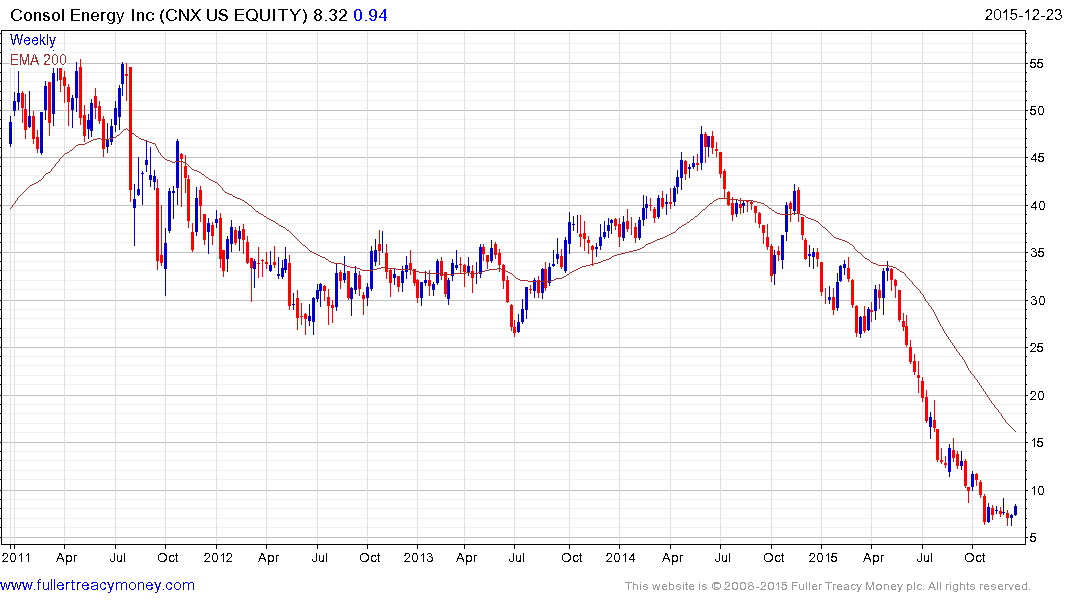 Among the S&P 500's worst performers Consol Energy is associated with the benighted coal sector but also has natural gas assets. The share has at least paused in the region of $6 and will need to sustain a move above $10 to break the medium-term progression of lower rally highs.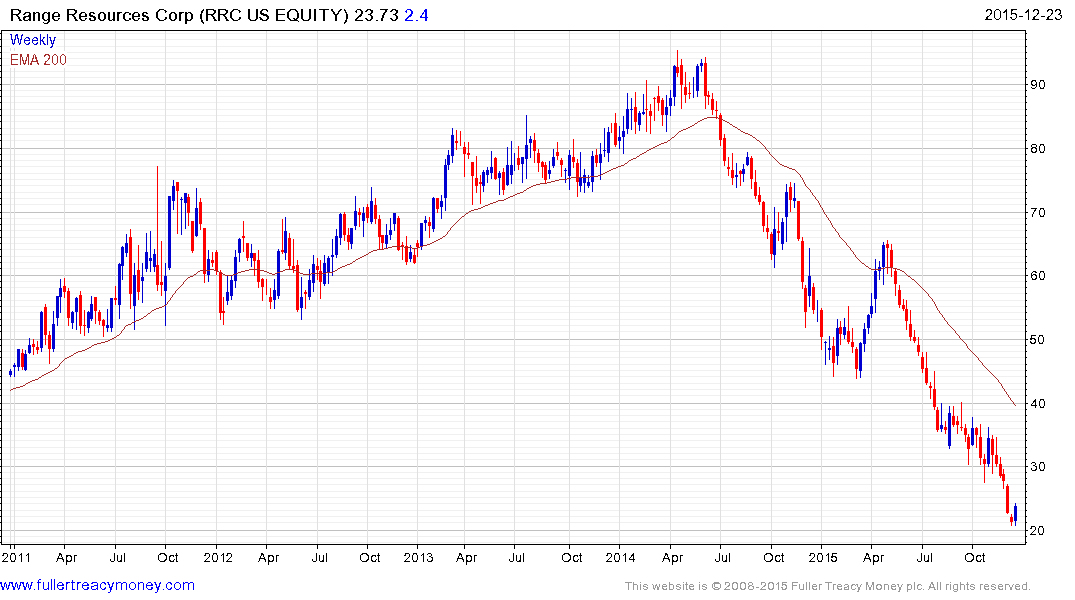 Range Resources formed an upside weekly key reversal in late August but failed to follow through to the upside and almost halved before forming another upside key this week. Additional follow through will be required next week to confirm more than temporary support above $20.
Back to top