Will Winter of Discontent Make Summer of Slowdown?
Thanks to a subscriber for this report from Douglas Porter for BMO focusing on the Canadian market. Here is a section:
In normal times, it's Canada's turn to shine at this later stage in the cycle—typically benefitting from rising commodity prices and still-solid global growth. But the TSX was bludgeoned this year (down double-digits) by trade tensions, a housing slowdown and weak domestic oil prices. Next year's growth outlook is dulled by oil production cuts, slower U.S. spending, slipping auto sales and the overhang of record consumer debt. Providing a mild offset will be the new LNG project, mildly stimulative fiscal policy in the lead-up to the October federal election, as well as (presumably) some certainty on the North American trade front. But with the big interest-sensitive sectors still gearing lower, we look for 2019 Canadian GDP growth to simmer down to a 1.8% pace following this year's as-expected 2.1% advance. With population growth recently clocking in at 1.4% y/y, this points to quite modest per capita gains.

Even this more restrained GDP growth will tighten the labour market further, producing the lowest unemployment rate seen in Canada since the early 1970s. This will be the key ingredient convincing the Bank of Canada to tighten further in 2019, tempered somewhat by Governor Poloz's view that there is still some hidden slack in job markets—surprisingly sluggish wage growth recently lends serious credence to that opinion. Overall, we look for the Bank to hike rates two times (50 bps) in 2019, following a year when policy actually met expectations to a T. Curiously, 10- and 30year Canadian bond yields are now only slightly above year-ago levels, and the GoC curve is even flatter than the flat Treasury curve; bonds clearly expect cooler Canadian growth next year as well. That view also appears to be built into the Canadian dollar, which spent most of the year on the defensive amid trade tensions and wobbly WCS prices. We look for only a mild recovery in 2019 for the loonie amid firmer oil prices and if/when the USMCA is ratified.
Here is a link to the full report.
Alberta is talking about secession. It's never going to happen but the fact the province is even talking about it tells a tale of the ignorance the Ottawa government has for what helped Canada become a globally significant economy.
The housing boom has been going on for so long that people really believe it can persist indefinitely. They seem to pay no attention to the fact that low interest rates, availability of credit, commodity exports and the desire of China's wealthy population to get money overseas are what has enabled the boom.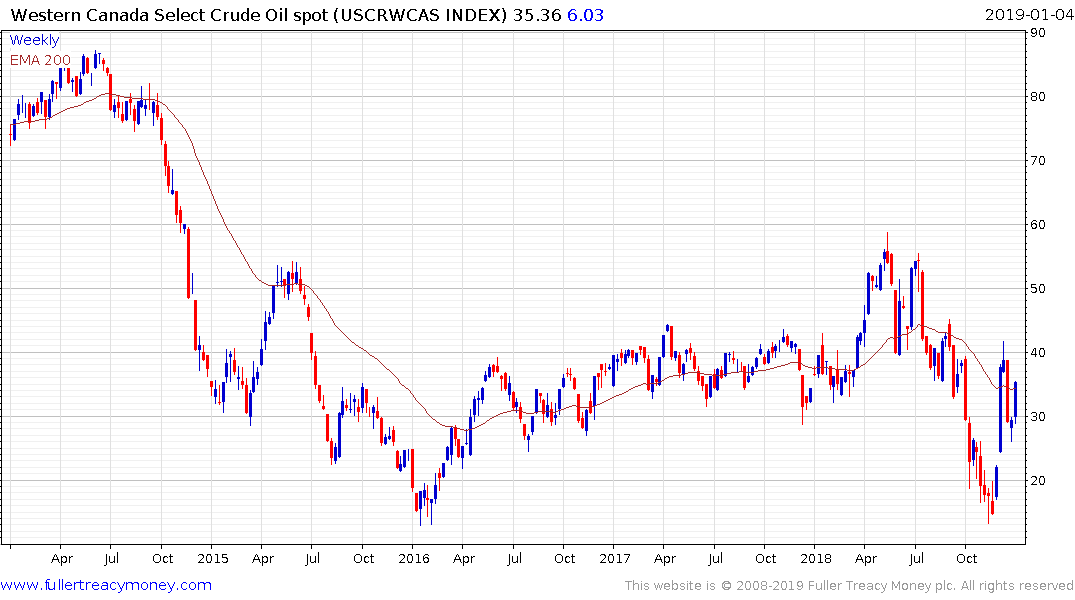 Western Canada Select crude oil was among the cheapest global grades before the oil price collapsed. Even after a 50% rebound it is still below production costs. The survival less-established tar sands oil companies is dependent on oil prices sustaining a rebound.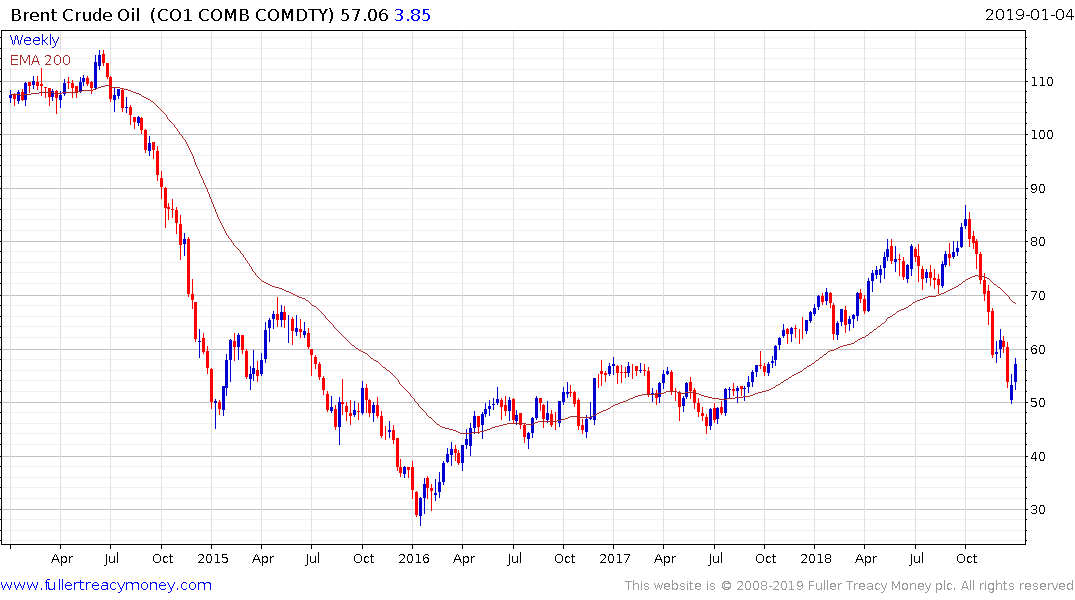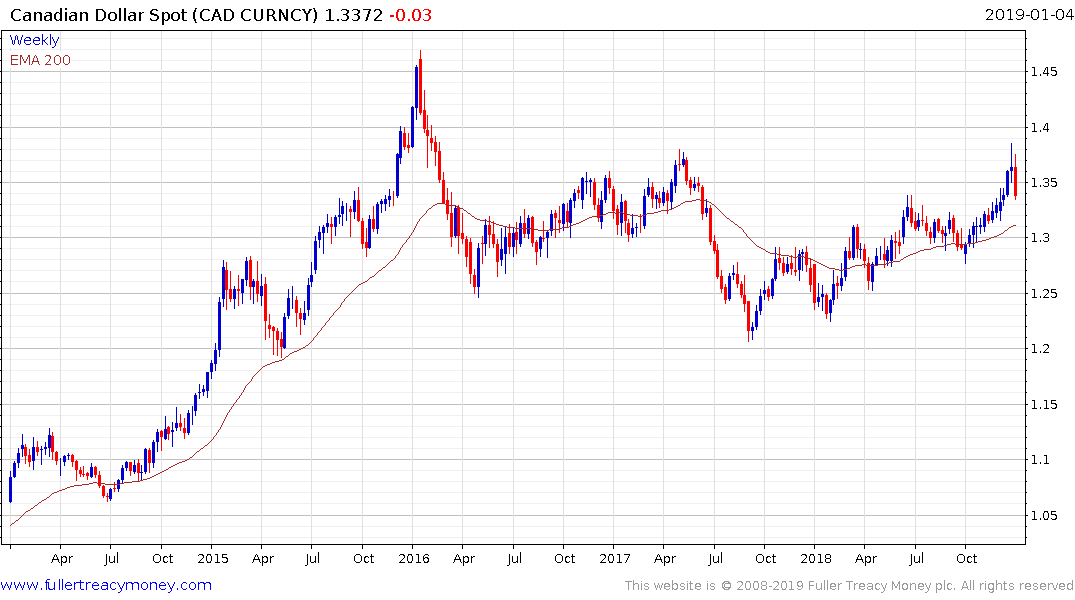 The Canadian Dollar's found support this week in the region of the 2017 lows and a reversionary rally us underway. However, it will need to break the US Dollar's progression of higher reaction lows to question medium-term supply dominance.
Back to top