What We Know About the Virus Variant Rocking Markets
This article from Bloomberg may be of interest to subscribers. Here is a section:
6. How worrisome is this variant?
It's too early to say. The World Health Organization said there are fewer than 100 whole genomic sequences of the new strain available, which could add to the time it takes to study how it compares to previous strains and its impact on Covid therapies and vaccines. Viruses mutate all the time, with the
changes sometimes making the virus weaker or sometimes making it more adept at evading antibodies and infecting humans. Covid vaccines have shown they are effective against previous variants and pills being developed by Merck & Co. and Pfizer Inc. may also provide new treatments.

7. What should we look out for next?
In the U.S., which recently lifted a year-long ban on tourism from much of the world, top medical adviser Anthony Fauci said he wants to see more data. The European Centre for Disease Prevention and Control assigned the variant -- first detected in South Africa and Botswana -- the category "Variant of Concern." BioNTech expects the first data from laboratory tests about how it interacts with its vaccine within two weeks.
This is the most important chart from the above article. It highlights how transmissible this variant it. From the available data, it is much more transmissible than the Delta or Beta variants and is already approaching dominance of South Africa cases. That implies it will spread around the world rapidly and within a month or at most two will be the dominant global strain.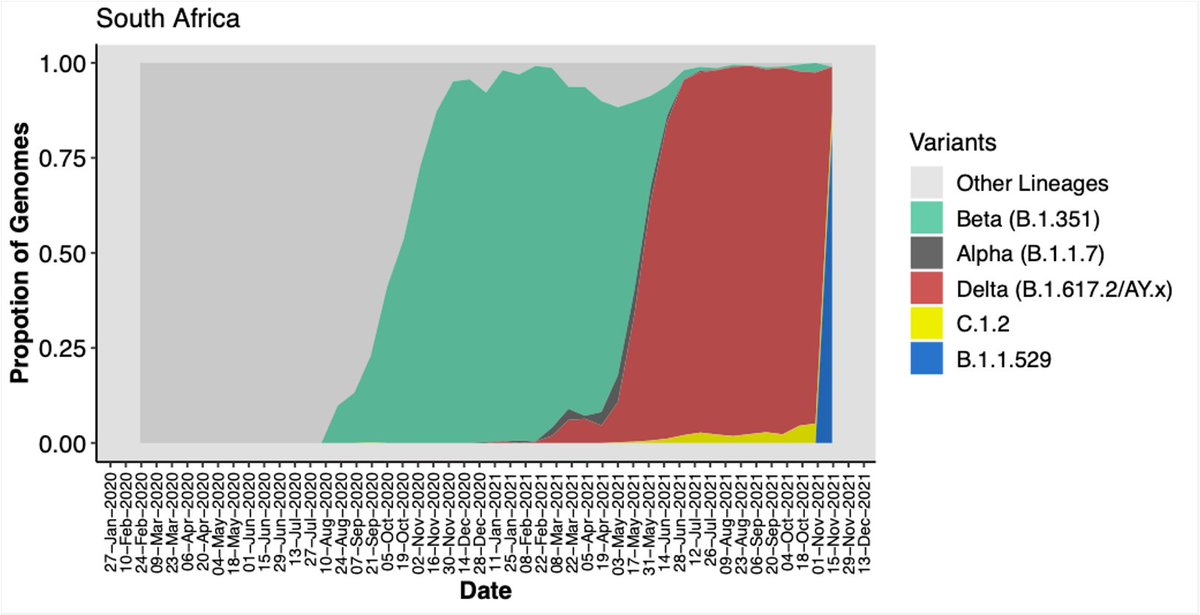 The next big question is how infectious is it? There is already evidence of one vaccinated person contracting the virus so that raises the question of how effect vaccines are against it. The reality is it will take time to answer these questions, but we already know that the effectiveness of the available vaccines wanes over time. One way or another everyone is going to need a third booster shot, a cocktail of vaccines and we should be prepared to expect a regimen of shots every six months.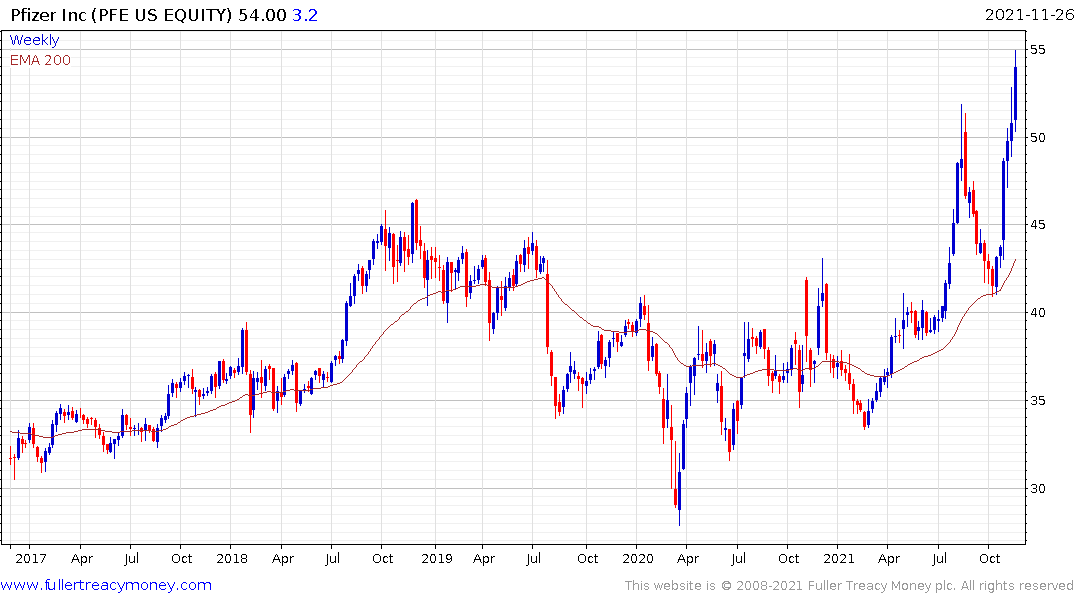 Pfizer's CEO reiterated today the claim he made in June. The company could have a booster for any variant within 100 days. That's the good news. This is not an insurmountable problem and we are all a lot more accustomed to the inconveniences imposed by governments than we were in 2020.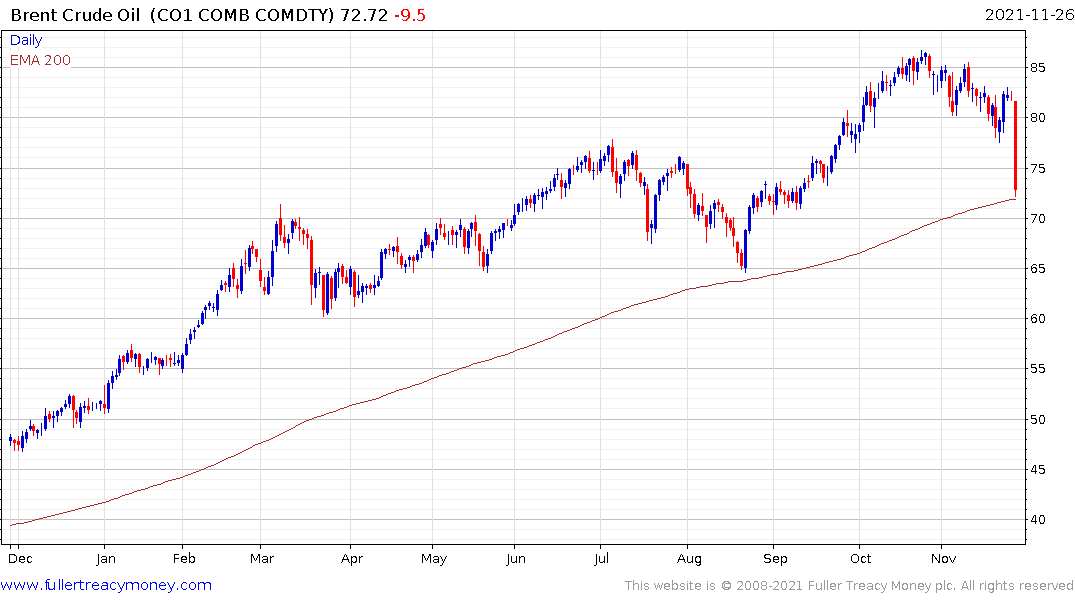 The immediate response was to bet on stay-at-home champions like Zoom Media Technology and to short re-opening trades like crude oil. Brent crude is now testing the region of the trend mean and will need to bounce soon if the uptrend is to remain intact.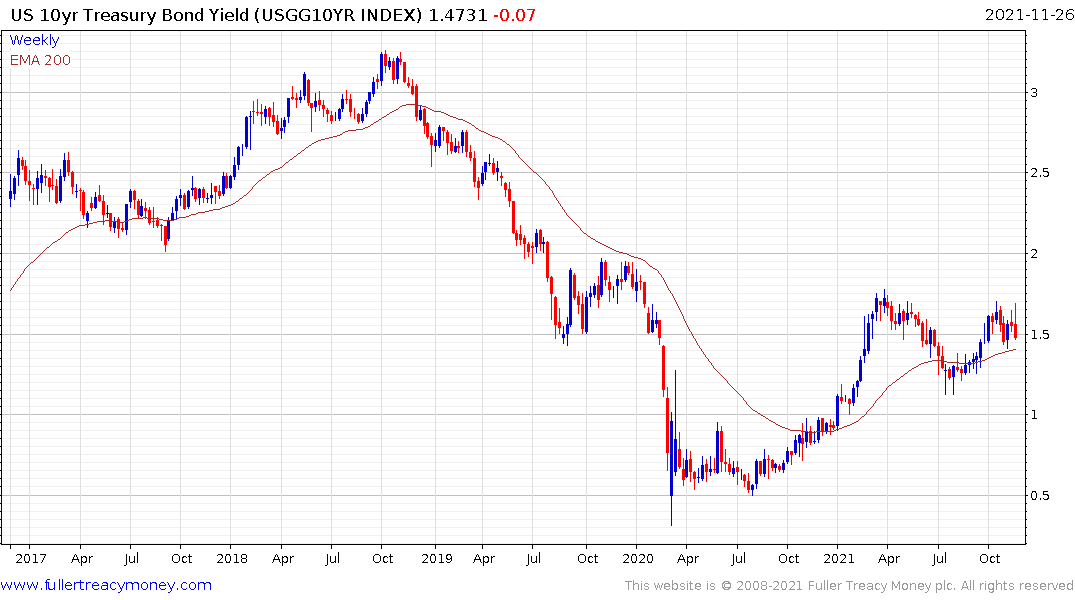 Sovereign yields everywhere compressed in a dynamic manner. The inflation trade is rapidly fading which reduces the scope for monetary and fiscal tightening. Ultimately, that will help to support stock markets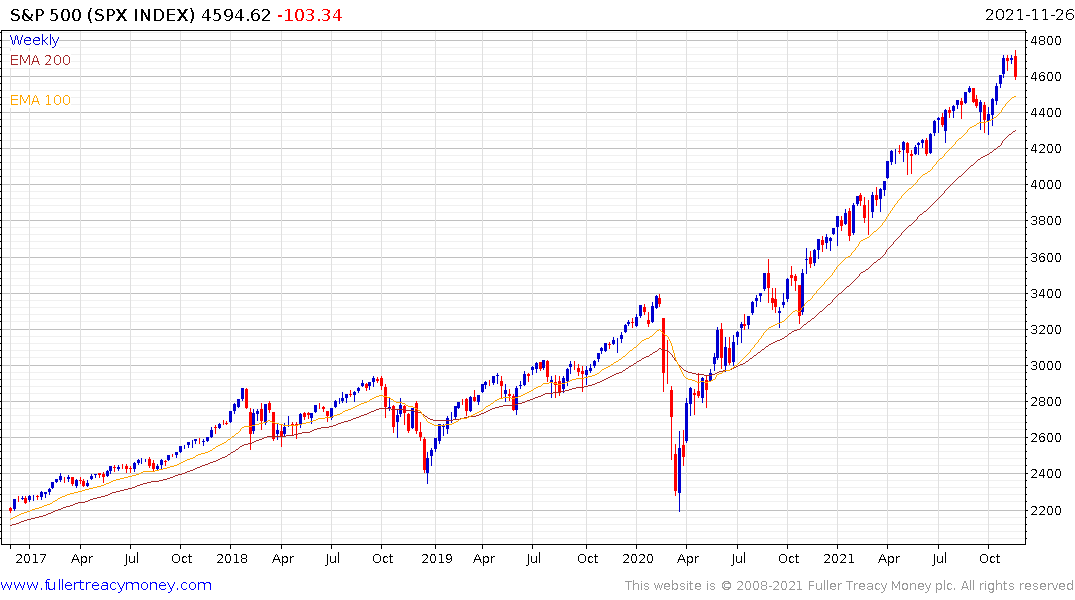 The S&P500 has found support in the region of the 100-day on multiple occasions since June of 2020 and that level is now sitting around 4500. The last time the Index tested the 200-day MA was in June of 2020 as well. The 100-day MA is the more relevant on this occasion. If it holds this is still a very consistent trend. If it fails at this level we are moving into a lengthier, messier period of trading.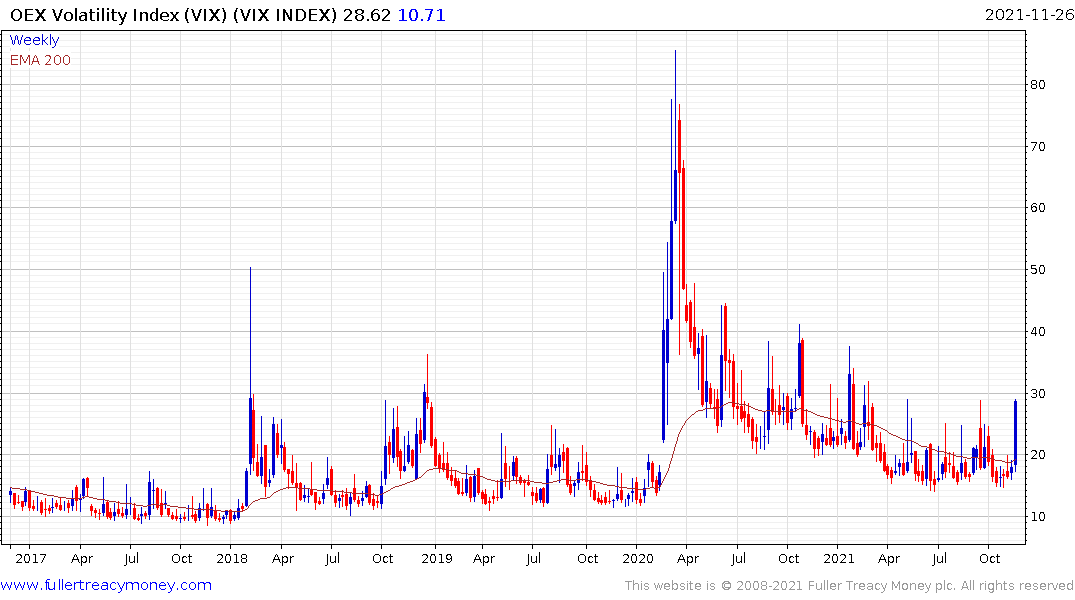 The VIX Index is back testing the highs posted since March and closed at a new high. Upside follow through will be required to signal a return to a more panicky environment.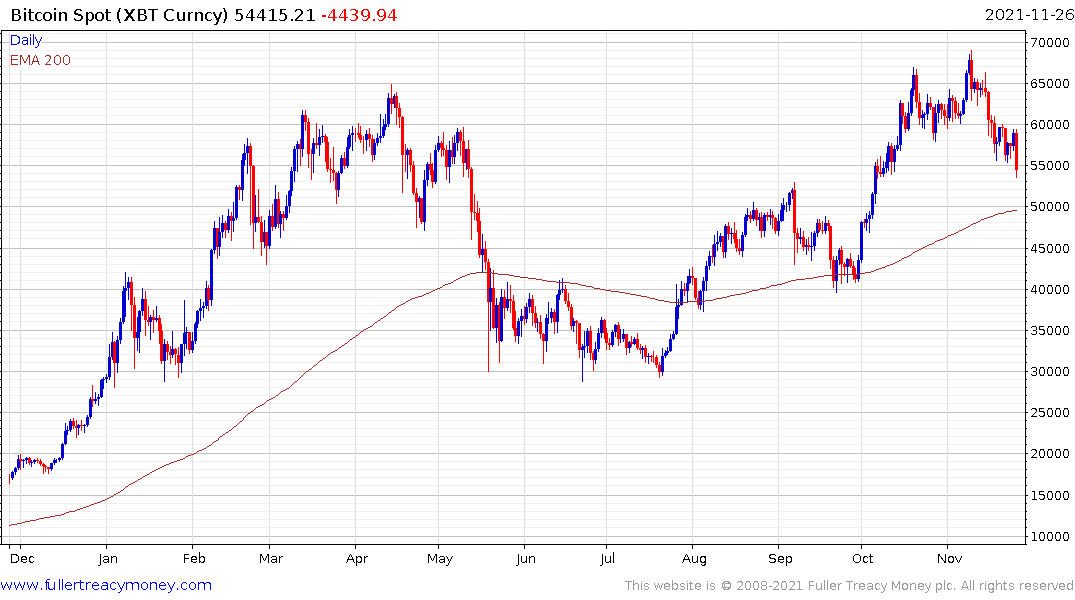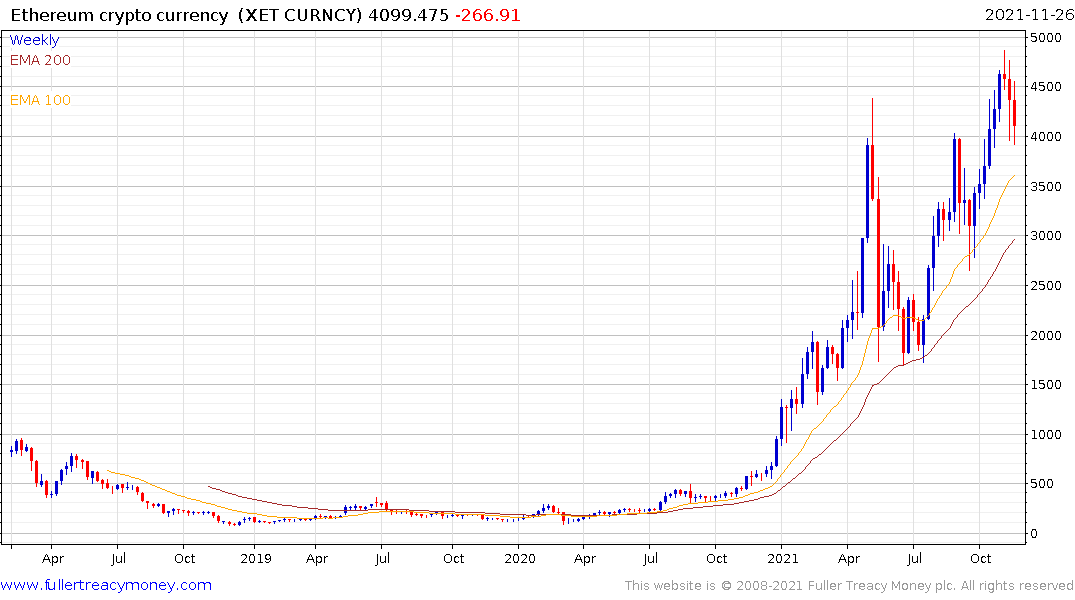 Bitcoin continues to extend its pullback but Ethereum remains notable for its resilience as it continues to hold the $4000 level. If bitcoin does not find support soon, it will put even greater pressure on the wider altcoin sector so it is certainly worth watching.
Back to top