War on coal making the world's top mine owners a lot richer
This article appeared in Mining.com and may be of interest. Here is a section:
Some of the more significant declines are occurring in China, the top mine operator, and financing for new supplies is drying up. That's creating a windfall for the producers who remain.

"It's a perverse consequence" of policies intended to combat climate change, said Julian Treger, co-founder of activist investor Audley Capital Advisors LLP. "It's going to be very difficult for funders to provide capital to bring new coal assets online. We have a very interesting supply and demand picture being set up."

Anglo American, which not long ago wanted to unload its coal assets, has seen income from the business triple since 2015 to become the mining company's most profitable commodity. Last year, Glencore reported earnings from the fuel more than doubled, while BHP Billiton said it surged sixfold.

While global coal use and mine output has been dropping, production failed to keep pace with demand in 2016 for the first time in seven years, data compiled by BP Plc show. As supplies continue to drop, the amount available for export is shrinking. BMO Capital Markets says the 1 billion-metric-ton seaborne market will have a small deficit by 2021 and expand to 15 million tons in 2022.
Coal is about as unfashionable as one might imagine and it must be very difficult for companies to raise capital to increase supply considering how negative sentiment is. At the same time, coal is one of the world's most popular sources of energy and is indispensable in the production of steel. A good many coal companies went bust before prices started to recover in 2016 and supply is still constrained.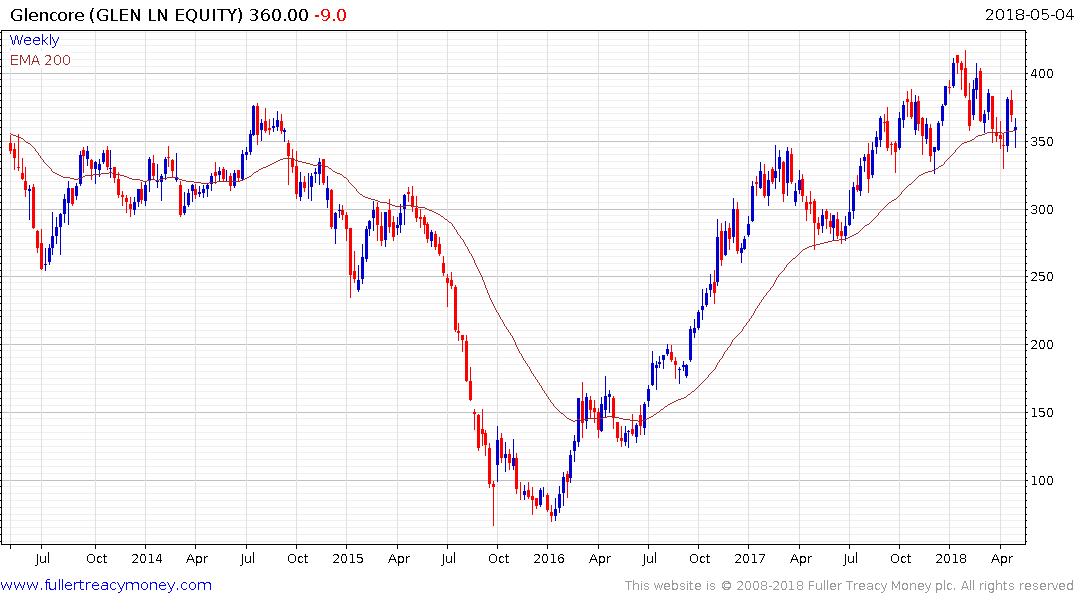 Glencore through its acquisition of Xstrata is a major producer of coal. It now refers to energy products in its financial statement since admitting to the fact that coal represents the majority of revenue from that segment is not great for public relations. The share continues to hold the 350p level and a sustained move below 325p would be required to question potential for additional higher to lateral ranging.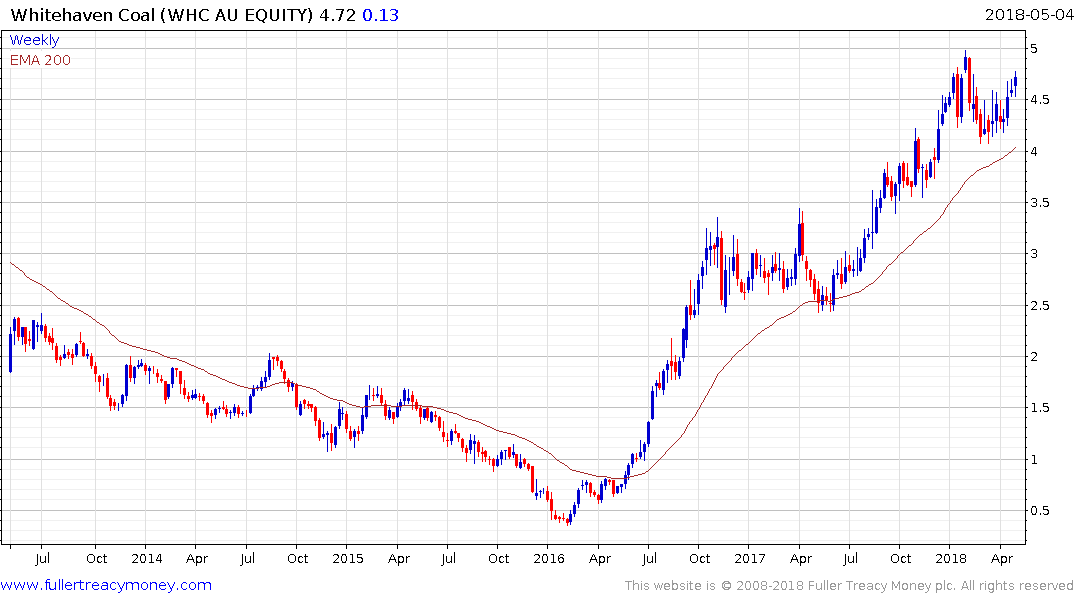 Australia's Whitehaven Coal remains in a reasonably consistent medium-term uptrend.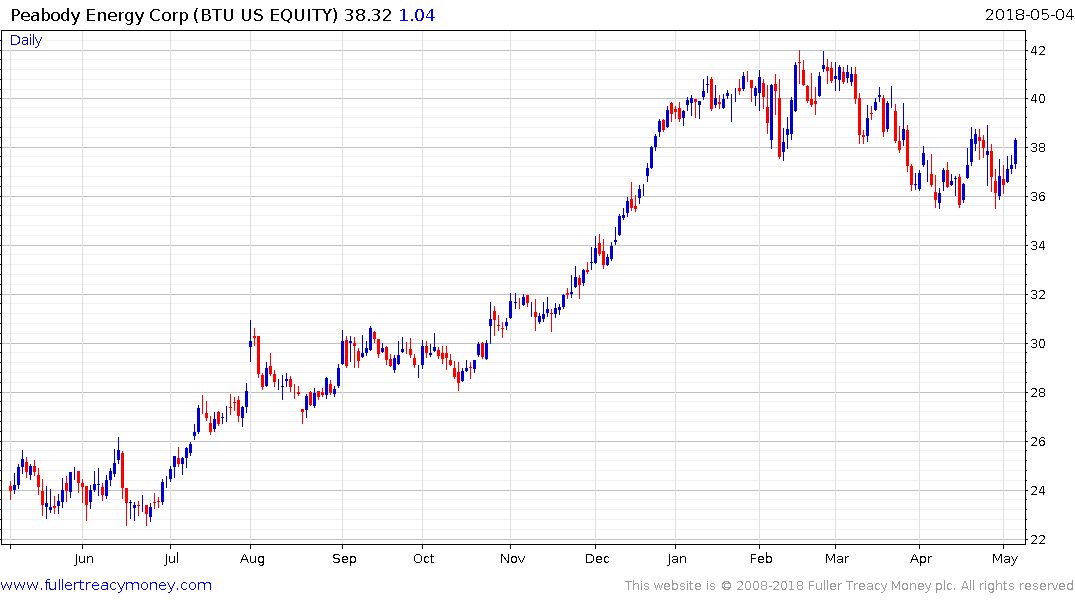 Peabody Energy went bankrupt a year ago but immediately relisted and is now steadying from the region of its trend mean.
Back to top