VW and Daimler Going Electric Overwhelms German Auto Suppliers
This article from Bloomberg may be of interest to subscribers. Here is a section:
Carmakers are exacerbating issues by producing more components in-house. Tesla, VW and Porsche are making car batteries themselves or with a partner from outside the traditional car-parts industry. VW aims to cut procurement costs by 7% and fixed costs by 5% over the next couple years, potentially pressuring suppliers including Continental, Magna and ZF Friedrichshafen, my colleague Joel Levington wrote for Bloomberg Intelligence. During a visit to Germany earlier this month, Tesla CEO Elon Musk publicly called out Bosch for not supplying chips quickly enough.

The industry's struggles won't be over soon. The semiconductor shortage will cut worldwide auto production by as many as 7.1 million vehicles this year, with pandemic-related supply disruptions hobbling output well into 2022, according to IHS Markit. This week, VW's Wolfsburg plant — the world's
biggest, employing some 60,000 people — restarted from its usual summer break running only one shift.

Chancellor Angela Merkel's government, which has been kind to the industry in past years, earlier this month green-lighted a 1 billion-euro "future" fund to help German regions reliant on autos survive the shift away from the combustion engine. Still, analysts anticipate greater consolidation of the parts industry. So, what can suppliers do? Roland Berger says they must overhaul long-established processes to become leaner, invest more in software and digitization, become more open to R&D partnerships and look to Asia for potential growth.
I wonder if the CDU/CSU is prepared for the destruction of the auto parts sector to become an election issue because these kinds of events tend to spark populist uprising. There is no getting around the fact that electric vehicles do not have nearly as many parts as internal combustion engine-driven vehicles. As carbon credit taxes surge the incentive to sell rather than buy them ensures a migration towards batteries. That's going to put a lot of people out of work in Germany's CDU dominated industrial heartland.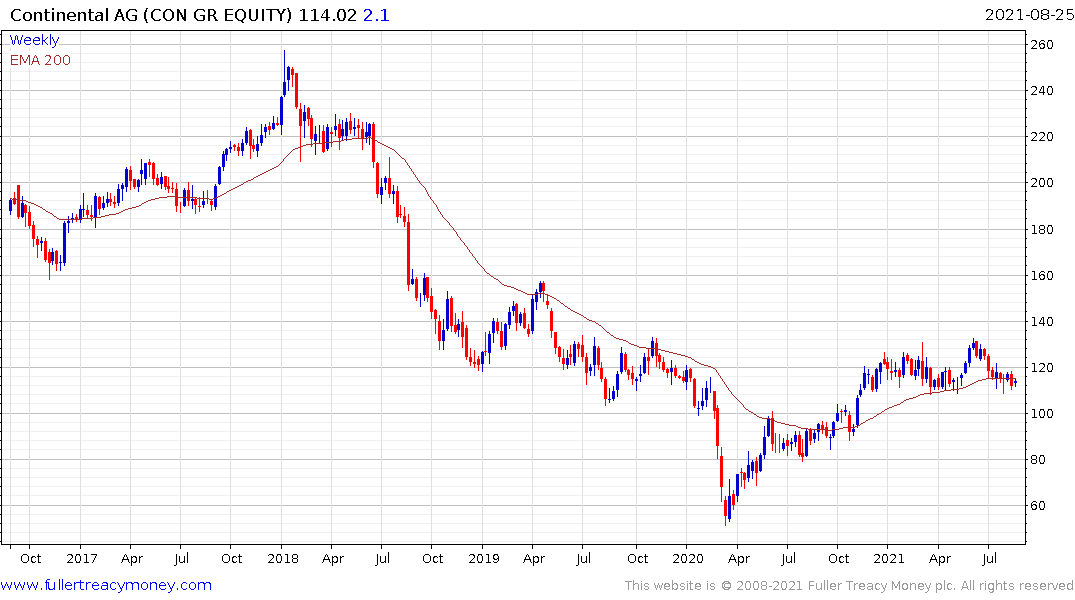 Continental has been ranging since the beginning of the year and will need to continue to hold the lower side of the range if the recovery is to remain credible.
From a wider perspective most of the companies directly affected by declining sales are privately held. The biggest constituents of the MDAX are Airbus, Siemens Healthcare, Sartorius and Porsche. Together they represent more than a third of the Index's market cap.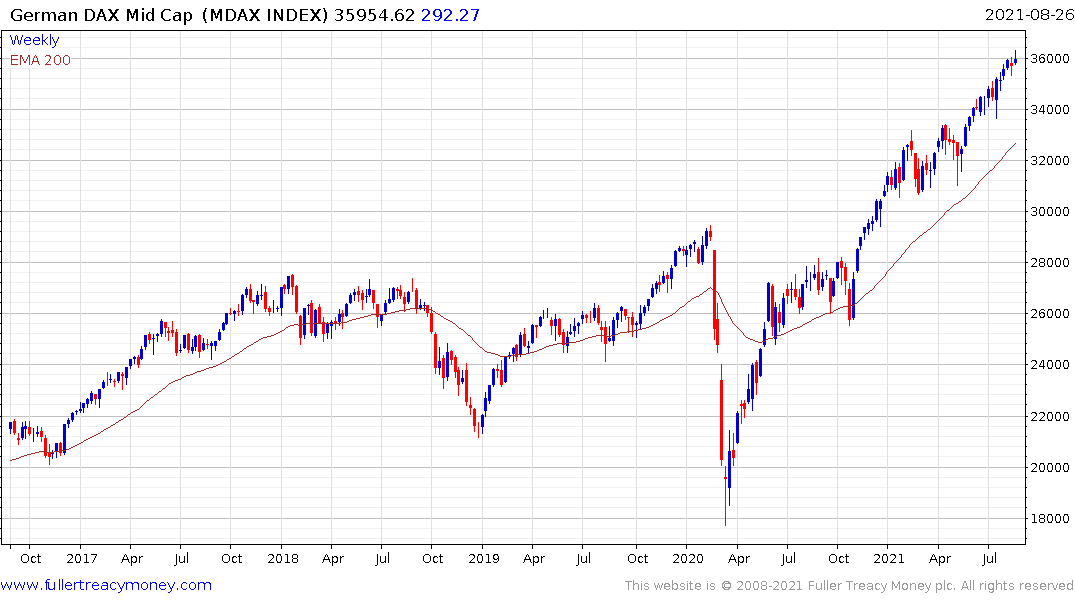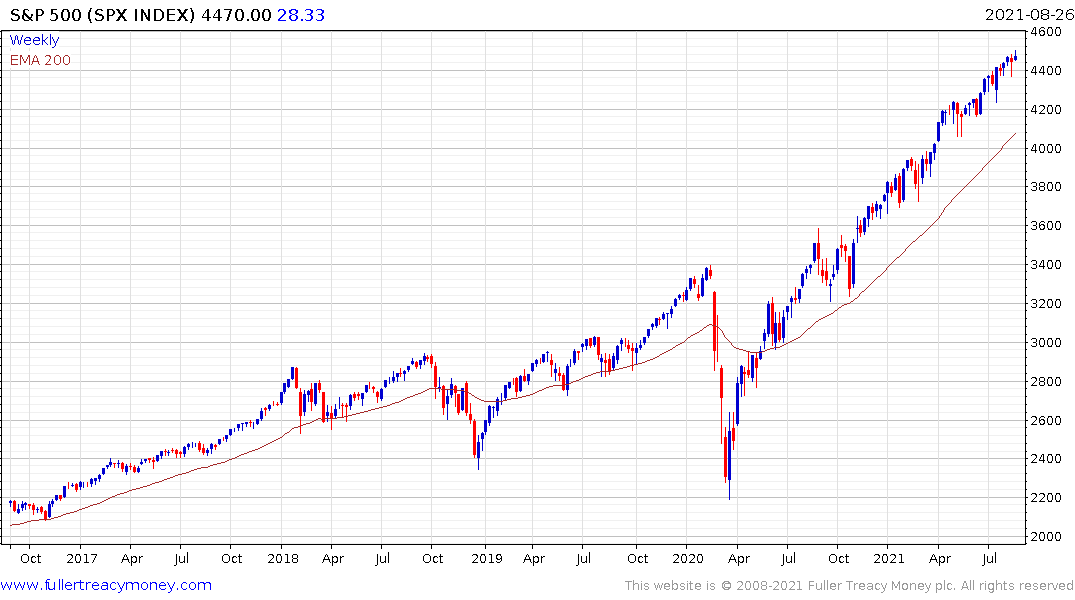 The Index remains in a reasonably consistent uptrend despite the short-term overbought condition. The commonality of mid-cap indices everywhere to the S&P500 is in all likelihood a product of the swell of liquidity released since the beginning of the pandemic.
Back to top