Venezuela's Behind on Its Debt and Facing Two Huge Bond Payments
This article from Bloomberg may be of interest. Here is a section:
Venezuela could still also make the payments on time. While $10 billion in foreign reserves isn't much for a country that now owes some $140 billion to foreign creditors, it's still enough to pay the bills for a while.

And the Maduro government has surprised the bond market before, making payments the past couple years that many traders had anticipated would be missed. Some of those now betting that these next two payments will also be made actually point to the $350 million currently overdue on the other notes as an encouraging sign. Those arrears indicate, they contend, that officials are prioritizing the payment of bonds with no grace period at the expense of those they can put off without penalty.

Even if Venezuela can make the payments due this year, investors say that, unless oil prices stage some sort of miraculous comeback, they still see default as an inevitable outcome. Credit-default swaps show they're pricing in a 75 percent chance of a PDVSA default in the next 12 months and 99 percent in the next five years.
Venezuela represents a problem for bond investors because it could either be a one-off default or be the thin end of the wedge for distressed energy producers. The fact PDVSA sinkable bonds are now trading at a spread of 526 basis points, versus 200 last week, suggests investors are increasingly skeptical the government is going to be able to make principal payments when they mature on November 2nd.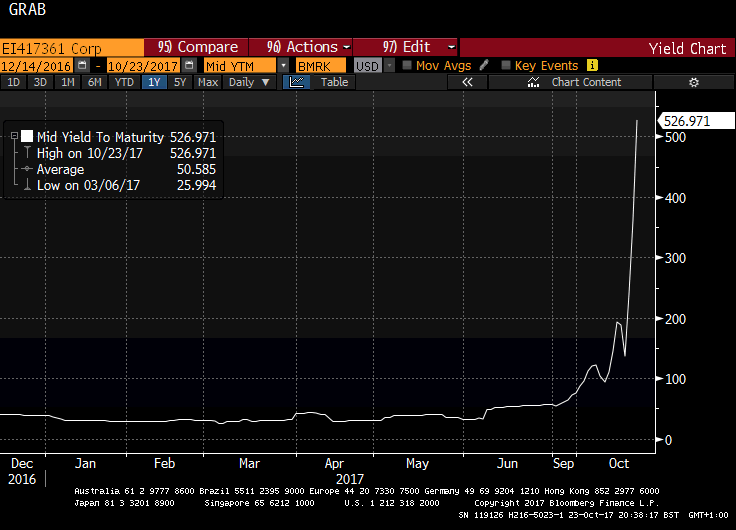 Despite the run up in yields the bonds are priced in the 90s which is not indicative of panic. However, it remains a tense situation because faced with inevitable default the question the Venezuelan government must be asking is what they have to gain by persisting in paying. Oil prices would need to rally significantly and they would need to hedge years of production to come close to settling the debt the country has coming due in the next few years.

Perhaps the more important point is the fact this issue is arising against a background where stock markets are somewhat overbought, so a Venezuelan default could act as a catalyst for some profit taking.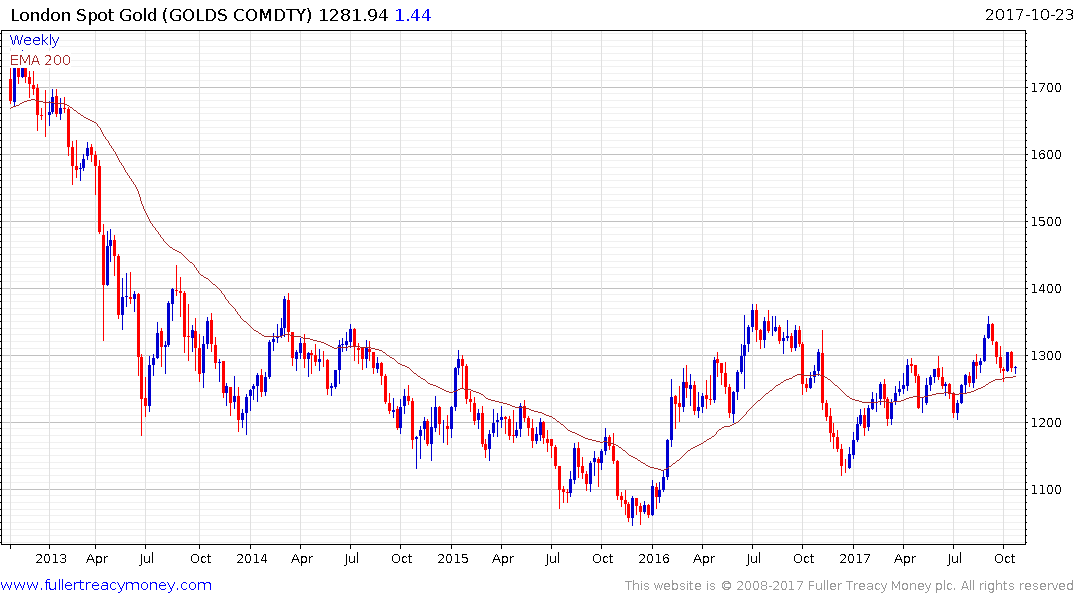 Meanwhile gold continues to hold the region of the trend mean and the psychological $1250 area.
Back to top