US Natural Gas Slumps as LNG Plant Shutdown Strands Supplies
This article from Bloomberg may be of interest to subscribers. Here is a section:
US natural gas futures plummeted and European prices surged after the operator of a key Texas export terminal said it may take three months to partially restart the facility following a fire last week.

Gas for next-month delivery in New York tumbled as much as 19% to $7.008 per million British thermal units as the shutdown threatens to leave supply stranded in US shale basins. European futures on the Title Transfer facility hub in Amsterdam jumped 18% to $30.14.
The role of LNG in smoothing out the arbitrage between the North American and European gas is probably under appreciated by investors. The transatlantic LNG market did not exist five years ago. Today it is expected to compensate for Europe's reluctance to continue to buy Russia supply. The loss of one plant, even temporarily highlight just how tenuous that plan is.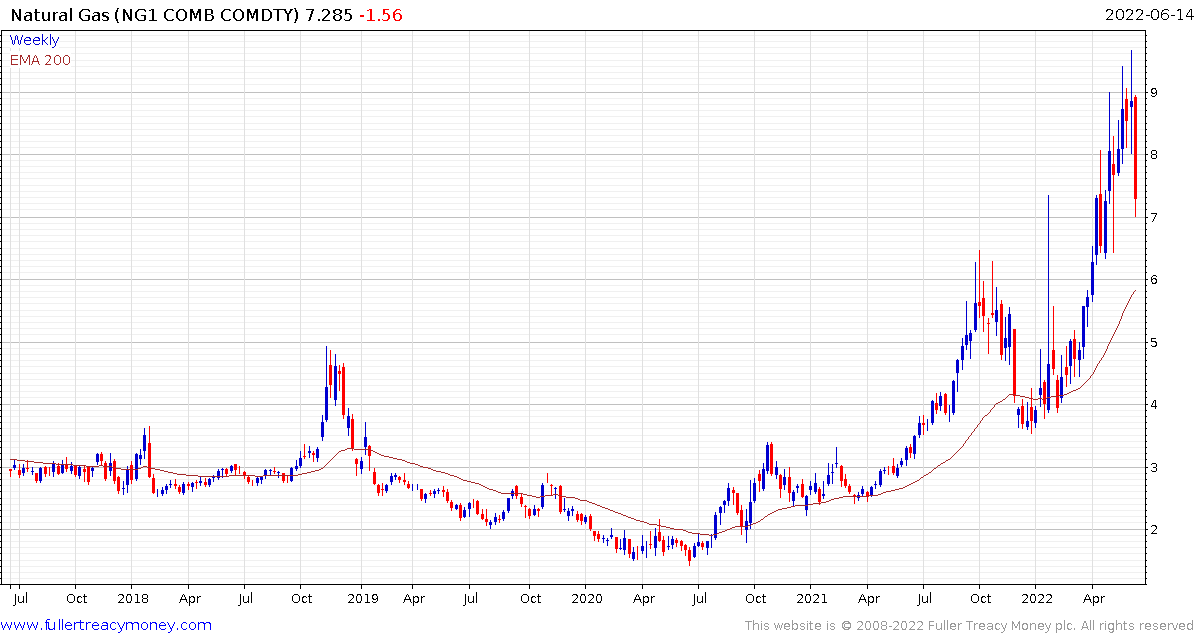 US natural gas pulled back in an exceptionally dynamic manner today. Large downside key reversals over the last couple of months were warnings about the sustainability of the trend and the forced shut down of an export terminal is likely enough to cap appreciation for at least the next few months.
European gas traders have just had a wake-up call on how precarious the supply situation is. The next few months will be focused on rebuilding inventories ahead of winter. Europe's dependence on Russia exports of oil, gas and refined products are a significant inhibiting factor in how aggressively counter measures can be prosecuted.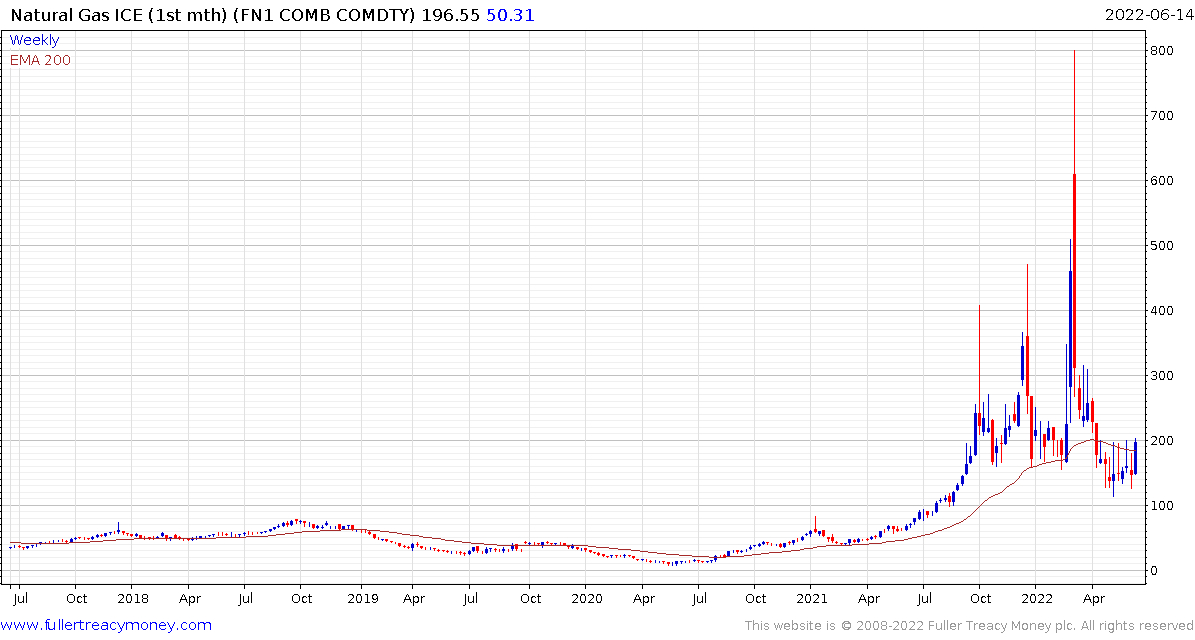 UK Gas prices rebounded impressively today from the upper side of the underlying base formation.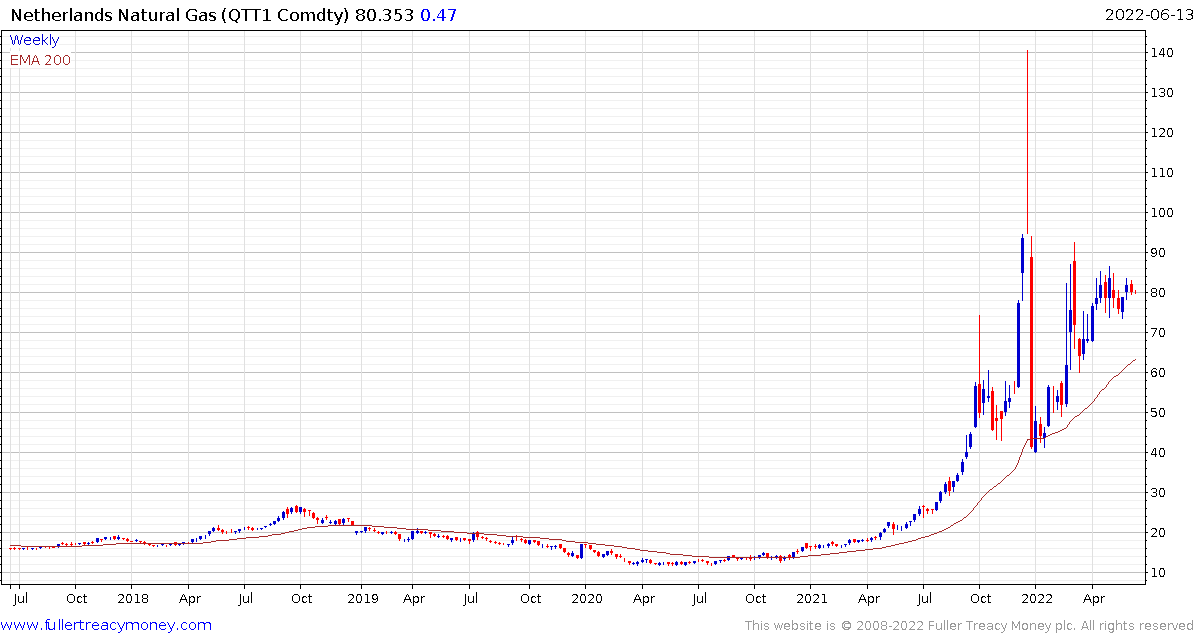 Dutch prices remain firm and continue to trend higher.
Back to top