U.S. Won't Change Efforts to Cut Emissions Post-Paris: Tillerson
This note by Katia Dmitrieva for Bloomberg may be of interest to subscribers. Here it is in full:
Secretary of State Rex Tillerson says the U.S. won't change "ongoing efforts" to reduce greenhouse gas emissions in the future, despite pulling out of the Paris climate accord.

U.S. "has a terrific record on reducing our own greenhouse gas emissions It's something I think we can be proud of and that was done in the absence of a Paris agreement," he tells reporters before meeting at State Dept with Brazilian Foreign Minister Aloysio Nunes Ferreira
The revolution in unconventional supply has contributed more to the USA's ability to combat emissions than any form of renewable energy because it has made coal uncompetitive. The evolving argument for the development of fracking techniques to develop geothermal energy sources is another reason why the USA is likely to meet its emissions targets without being party to an international agreement. The energy intensity of the countries like China and India is still in its major growth phase and the question of global emissions rests on their ability to innovate.

Solar remains a very competitive sector where the cost of new technology begins to trend lower almost as soon as it is releases as large manufacturing operations retool. That has contributed to significant cost improvements for consumers which allowed the number of installations to flourish. However for the companies concerned margins are thin which has acted as a headwind to performance.

However there are a small number of shares bucking the trend of deterioration .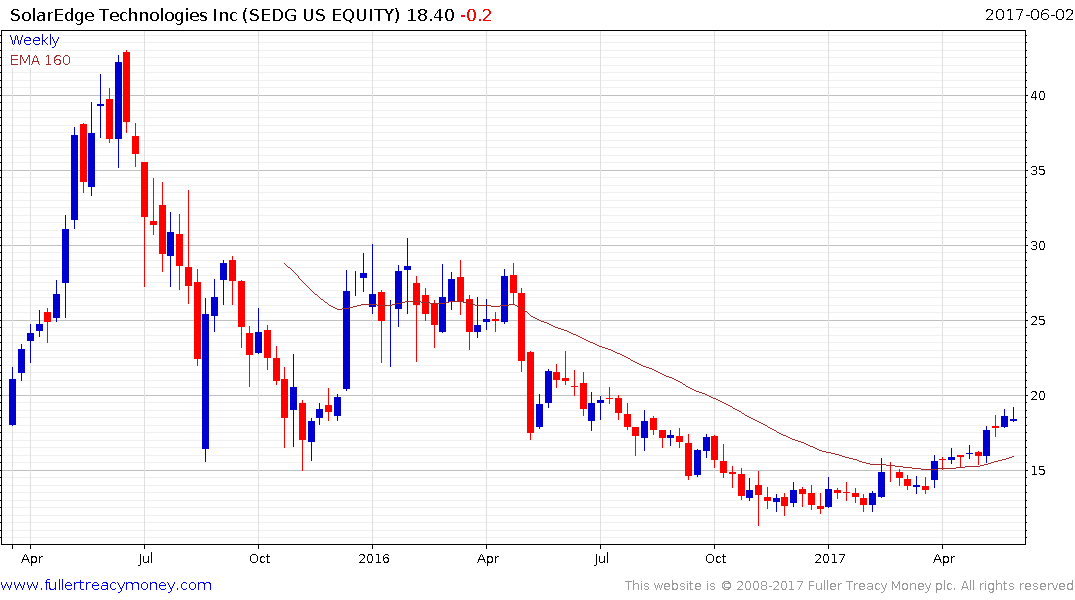 SolarEdge has been trending higher since January and a break in the progression of higher reaction lows would be required to question scope for additional upside.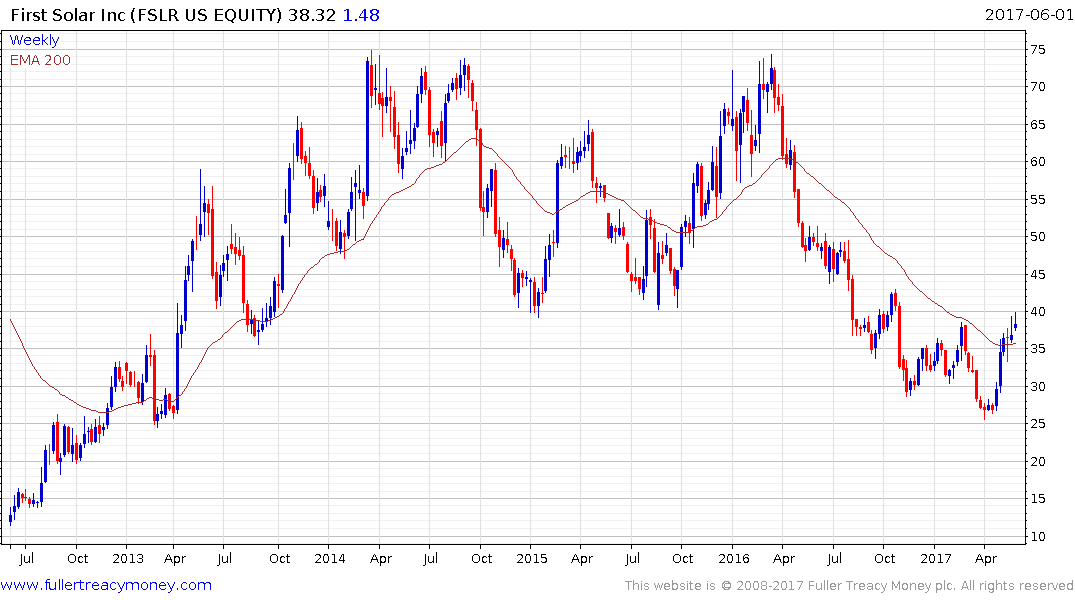 First Solar may be in the process of breaking an 18-month progression of lower rally highs and will need to sustain the move above the trend mean to confirm a return to demand dominance beyond the short term.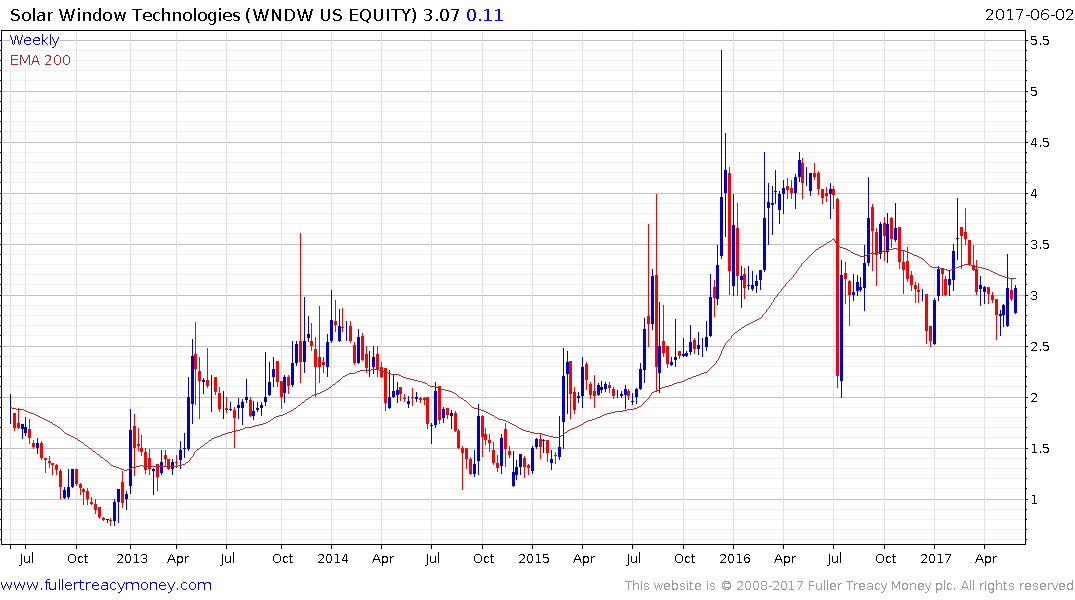 Solar Window Technologies is a development stage company but has held a progression of higher reaction lows since July of last year.
Back to top