U.S. Strike Ordered by Trump Kills Key Iranian Military Leader in Baghdad
This article from the Wall Street Journal may be of interest to subscribers. Here is a section:
Iraqi Prime Minister Adel Abdul-Mahdi condemned the targeted killing as a violation of the terms underpinning the U.S. troop presence in the country.

Mr. Abdul-Mahdi said he had submitted a formal request for parliament to convene in order to adopt necessary measures "to protect Iraq's dignity and sovereignty." He didn't say what those measures would be.

The killing of the two men is likely to mark the beginning of a dangerous new chapter in the rivalry between the U.S. and Iran, which escalated after supporters of an Iran-backed Shiite militia attempted to storm the U.S. Embassy in Baghdad earlier this week. Mr. Mohandes was deputy leader of the Popular Mobilization Forces, an umbrella group that led the embassy attack.
Anyway we look at it, the geopolitical risk premium just racketed up. Iran's response to losing the commander of the Revolutionary Guard can be expected to be bloody and will probably splash around the entire region considering how broad Iran's terrorist network is.
The decision to assassinate Soleimani was rejected by both George W. Bush and Barack Obama but was chosen by Donald Trump. The big difference between the first two and the current presidency is energy independence. The USA is not nearly as reliant on foreign oil as it used to be and that affords it a degree of freedom in operations that did not exist in decades past. Shale oil and gas truly are gamechangers for the global energy sector.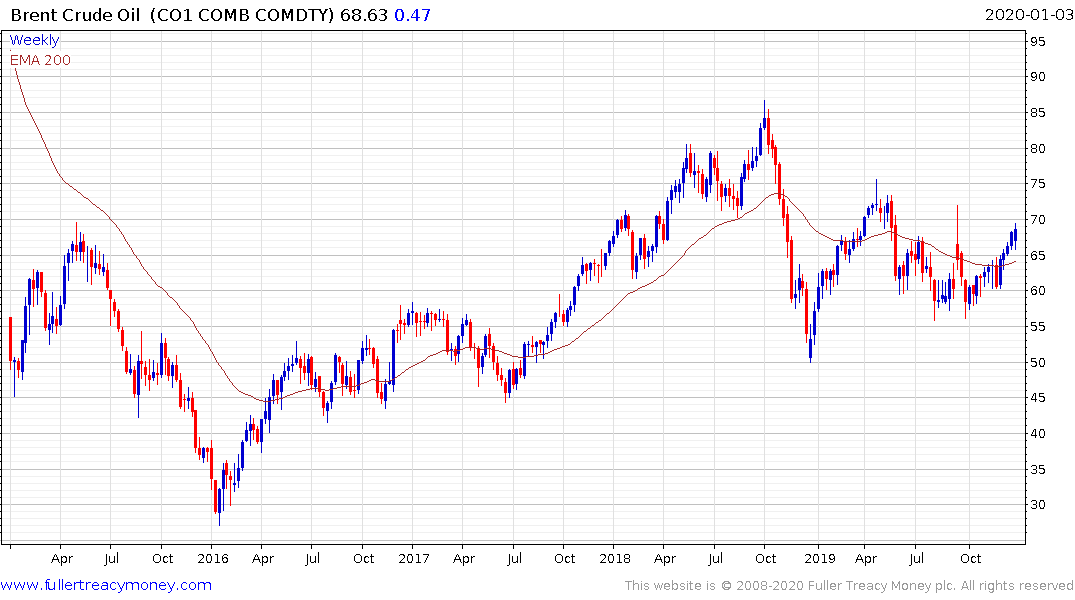 Brent Crude oil popped higher on the news and is now back testing the peak posted immediately following the attack on Saudi Arabia's primary refinery. The clearest way to harm Western economies would be to target the global oil transportation network so there is clear risk that tankers will become even bigger targets. Energy is a tax on consumption so we need to be wary of a potential spike in oil prices if this situation deteriorates meaningfully into open warfare.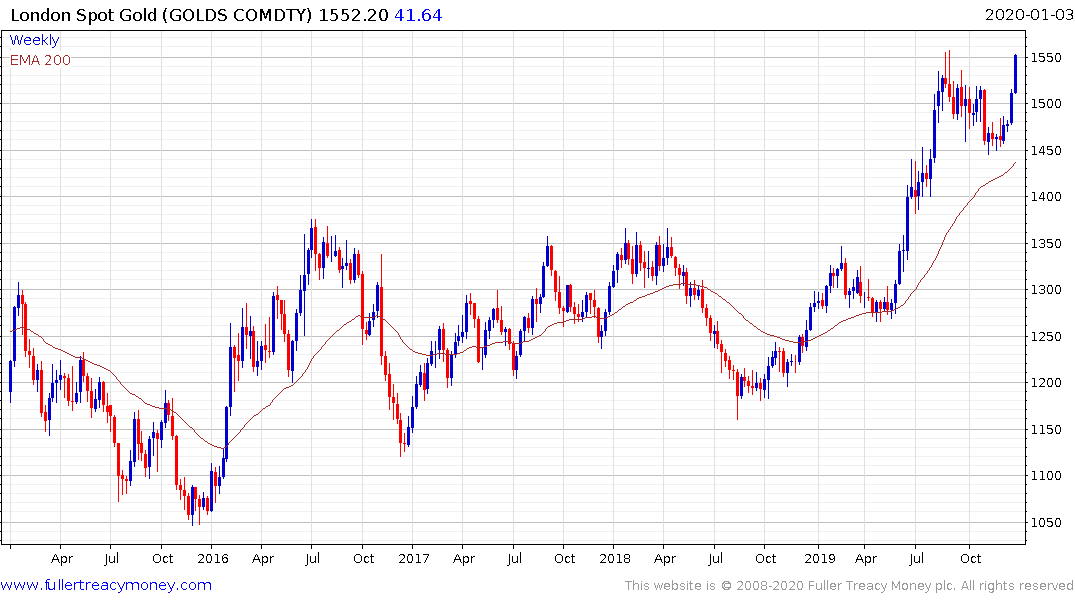 Gold is back testing its September peak and, while short-term overbought, a clear downward dynamic would be required to check potential for additional upside.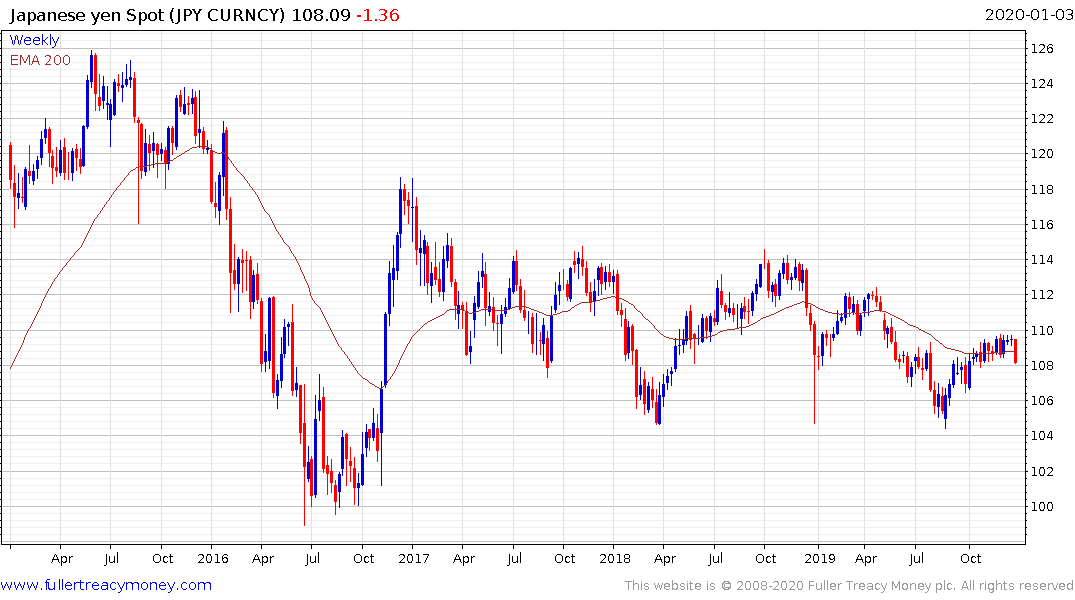 The Japanese Yen jumped against the US Dollar and broke the greenback's sequence of higher reaction lows in the process.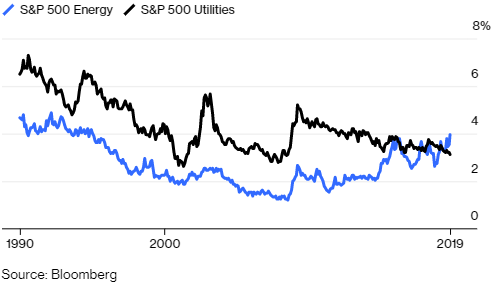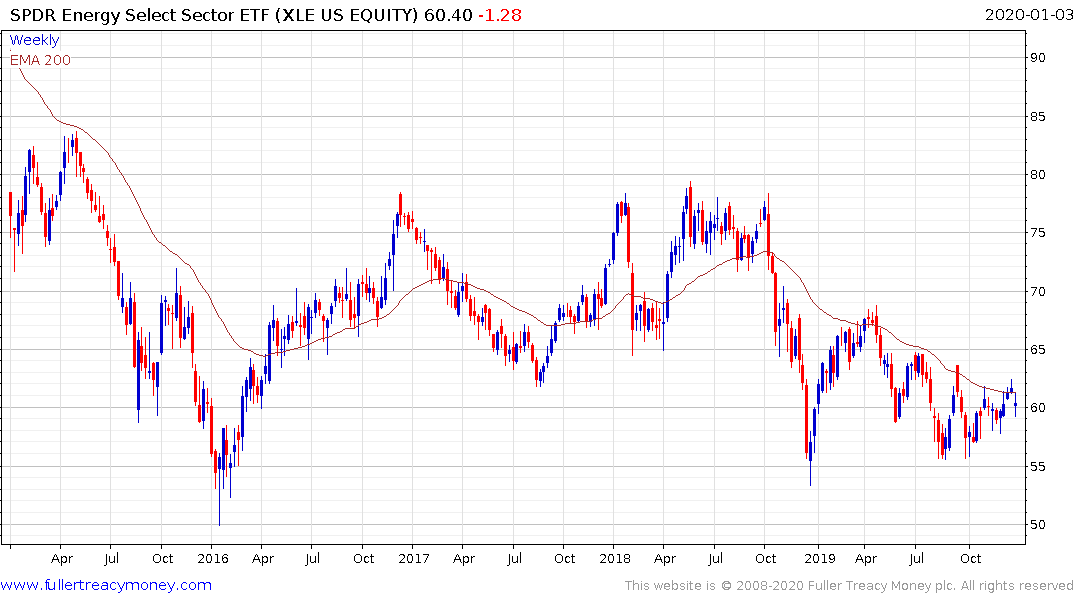 The S&P500 Energy sector now yields more than the Utilities sector which is a testament to its underperformance relative to the impressive rally posted in utilities. The Energy SPDR ETF (XLE) failed to move above the trend mean today and needs to hold above $62 to break the downtrend.
Back to top