U.K. Plans Giant Battery to Manage Surge in Offshore Wind
This article from Bloomberg may be of interest to subscribers. Here is a section:
The first phase of the Teesside battery is due to be completed by 2023, a Sembcorp spokeswoman said by phone, adding that the investment required would be in the "hundreds of millions" of pounds.

"Flexible energy sources play an increasingly important role in maintaining secure and reliable energy supplies," Andy Koss, Sembcorp's chief executive officer for the U.K. and Middle East, said in the statement. With a growing reliance on renewables, the U.K. energy system must be "able to respond

quickly to changes."

The new storage site is expected to top the largest current planned battery -- a 100-megawatt facility by Zenobe Energy Ltd. Sembcorp said its total U.K. battery pipeline is now almost half a gigawatt. It already operates 70 megawatts and has a further 50 megawatts due to come online in early 2022.
In just the same way that fossil fuels require storage facilities, renewable energy requires batteries and storage solutions for when demand spikes amid slower supply. The building of industrial utility-scale batteries reflects a doubling down of government policy on renewable energy. That trend has been underway for a decade; since the refusal to reinvest in the Rough storage facility in 2012. https://www.theguardian.com/business/2021/sep/24/how-uk-energy-policies-have-left-britain-exposed-to-winter-gas-price-hikes
The UK was energy independent until about 2005. Government finances have deteriorated significantly since then. It not a strictly causal relationship but there is no getting around the fact that having domestic production keeps money inside the country and importing doesn't. Renewables appear to where the UK government sees the future of energy independence.
The lull in wind speeds in the autumn exposed the weakness of the current system and those were compounded by the surge in natural gas prices. Building back-up power is a national priority.
SembCorp's project might be the largest in Europe but is still a fraction of what is required. National Grid estimates 13GW of storage are required within the decade to achieve carbon neutral goals so the new battery would represent 2.4% of that total. That's considerably more expensive that sustaining natural gas storage infrastructure but no one cares about that anymore.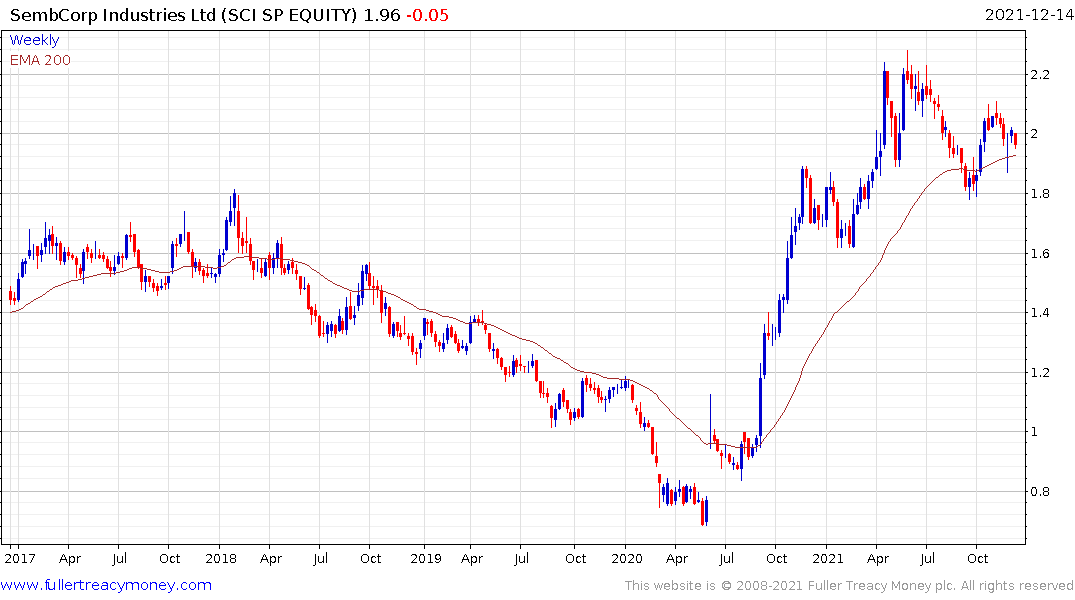 The share has paused in the region of the trend mean over the last six month and will need to hold the early December low near S$1.85 if the benefit of the doubt is to be given to the upside.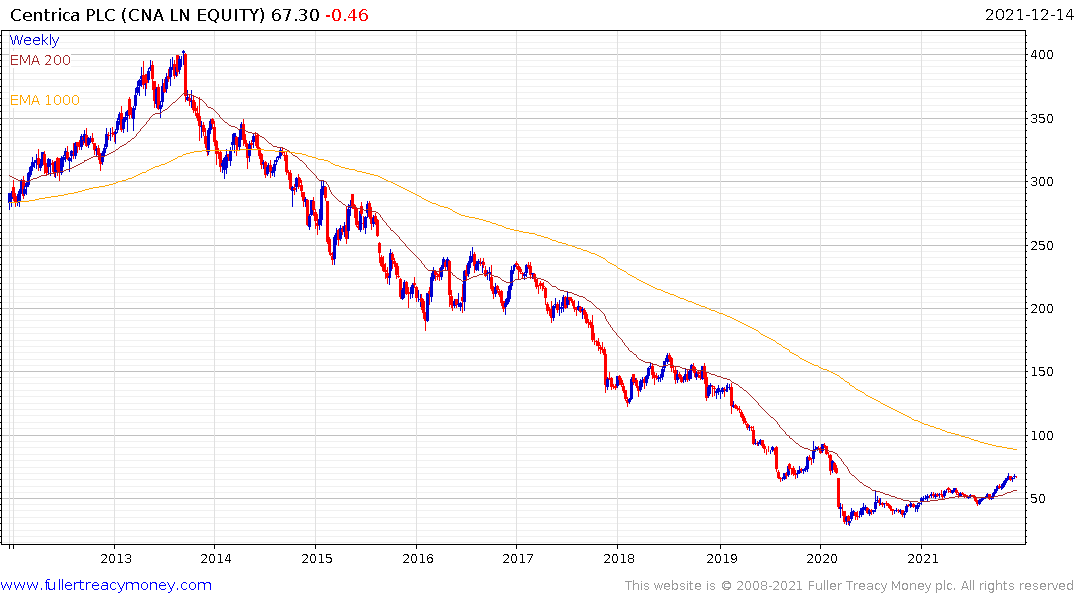 Meanwhile, Centrica remains on a recovery trajectory and a sustained move below 60p would be required to question potential for additional upside over the medium-term.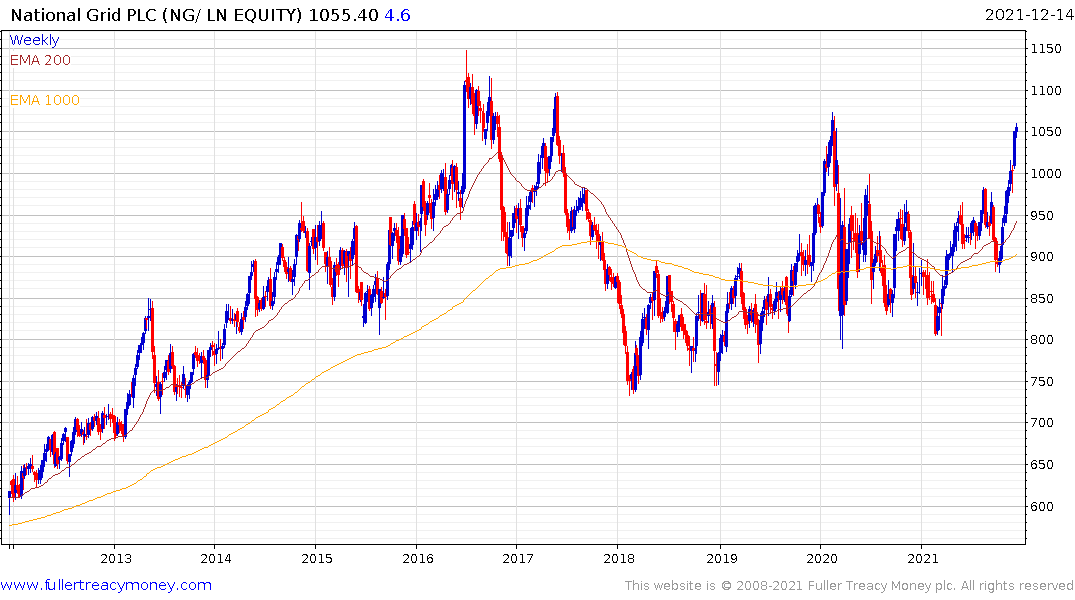 National Grid has surged over the last couple of months and is overbought as it approaches the 2020 peak.
Back to top