Tony Abbott expected to sign uranium deal with India on visit next month
This article by Daniel Hurst for the Guardian may be of interest to subscribers. Here is a section:
Tony Abbott is expected to sign a deal to sell uranium to India during a visit to the country next month.

The Australian prime minister's scheduled visit follows the completion of negotiations surrounding arrangements for the export of uranium, according to multiple news reports.

Indian officials convinced their Australian counterparts that the uranium would not be used for nuclear weapons, the Australian Broadcasting Corporation reported on Monday.

The Times of India reported earlier this month that negotiations between the two countries had concluded and the deal was likely to be signed during Abbott's visit to India in early September.

The Australian government would not confirm the reports on Monday, but the assistant minister for infrastructure, Jamie Briggs, told the ABC it would be a welcome development if true.
Despite the fact Australia has the world's largest deposits of uranium, it has no nuclear power stations and has often had a difficult relationship with its uranium mining sector; with the result that some states and territories permit mining while others don't. Signing a deal with India for exports is a welcome development for the sector which has been languishing in the aftermath of the Fukushima disaster.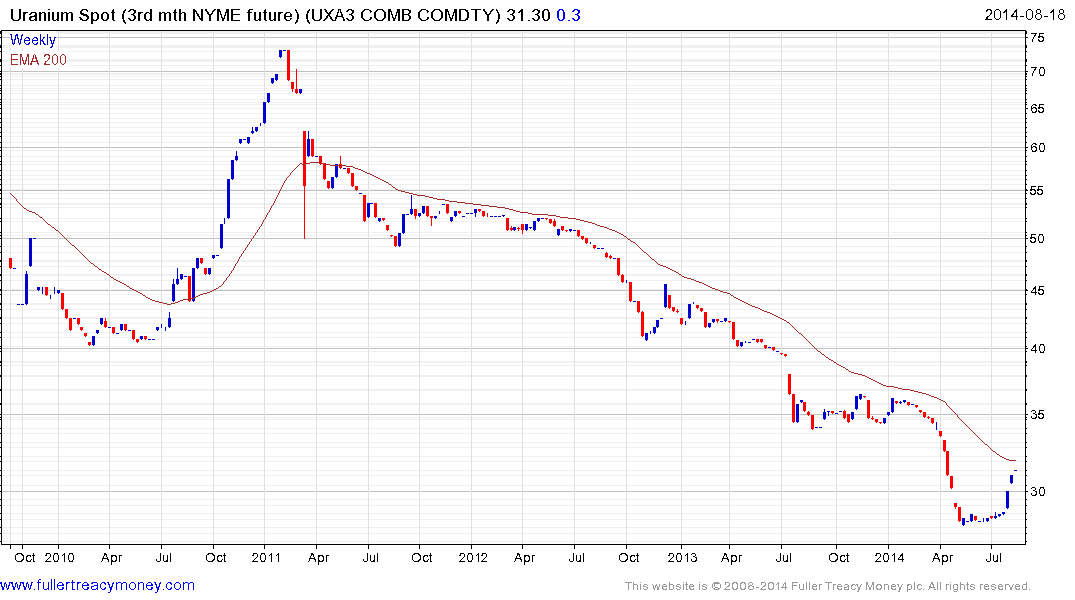 Uranium prices collapsed from their 2007 peak near $140 and, following a relatively brief rally in 2010, extended the downtrend to fresh lows. The recent three-week rally has closed the overextension relative to the 200-day MA but a sustained move above it will be required to begin to suggest a return to demand dominance beyond the short term.

Among Australian uranium miners: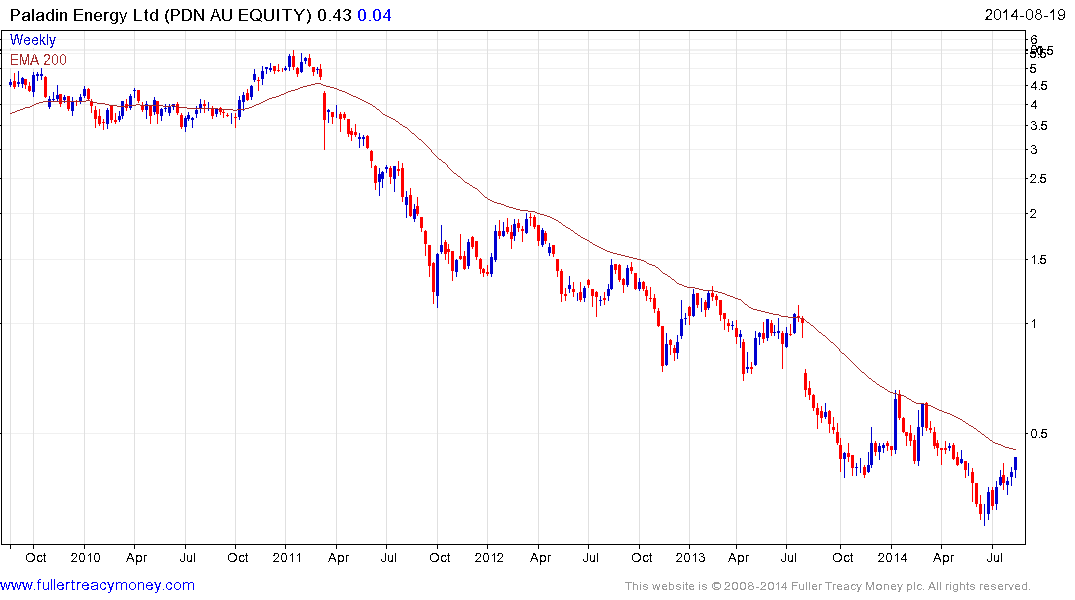 Paladin Energy has a relatively similar pattern to the uranium price and has rallied since June to close the overextension relative to the 200-day MA.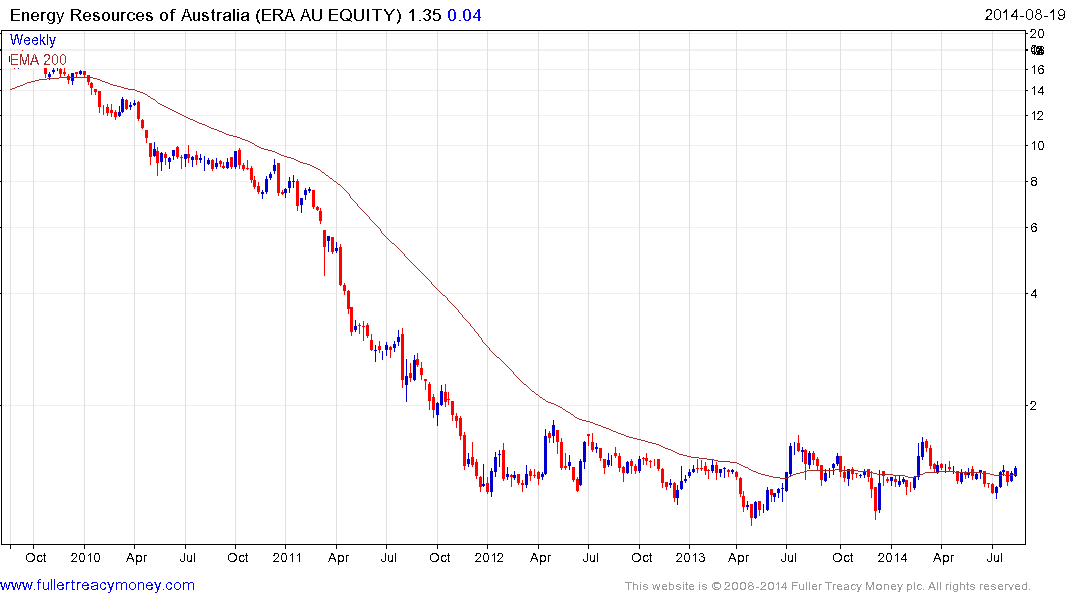 Energy Resources of Australia is firming with its base.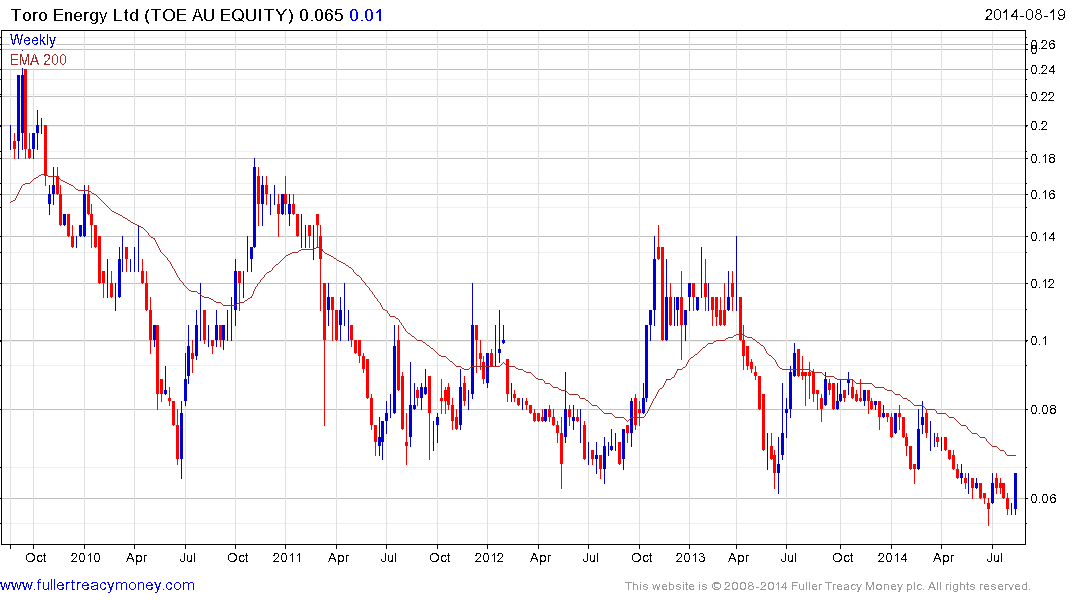 Toro Energy rallied today from the region of its June lows.
Back to top