The next 6 months favor Cyclicals: Financials, Energy, Industrials, Tech, Materials
Thanks to a subscriber for this chart illustrated report by Barry Bannister for Stifel which may be of interest.

Here is a link to the full report.

I have some sympathy with the view that when everyone is short, the risk of a short covering rally greatly increases. That's particularly true if Saudi Arabia succeeds in encouraging OPEC to further reduce supply to bolster the valuation of Saudi Aramco ahead of the IPO.


The problem with this perspective is that it is increasingly popular, so much so that I have seen a report almost every day which supports it, and yet the price is not rallying. Brent Crude has held a succession of lower highs since April and a sustained move above the $65 would be required to question the downward bias.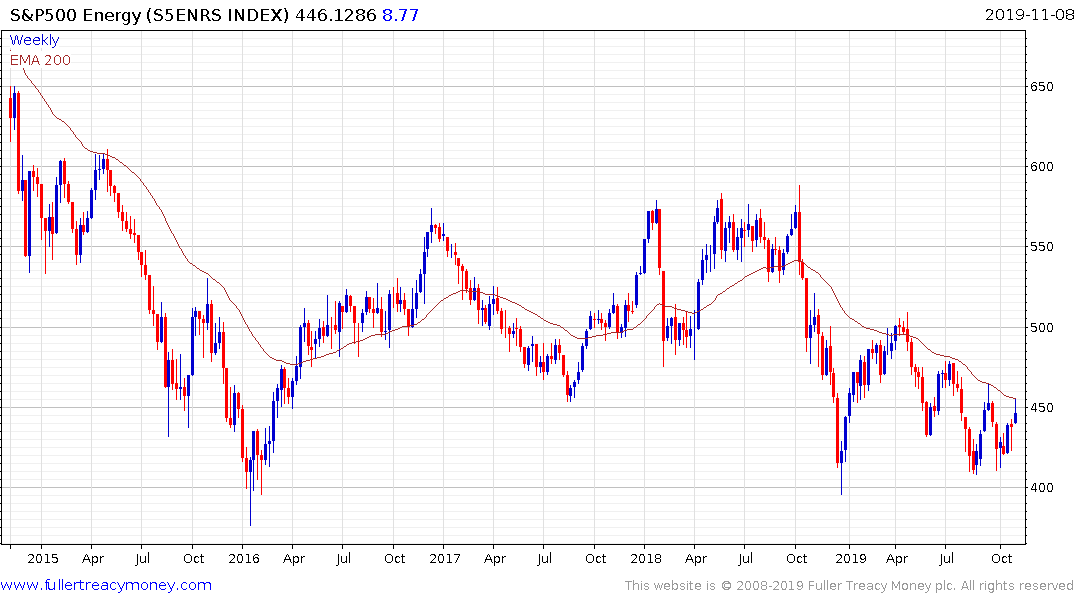 The S&P500 Energy Index failed to punch up and through its trend mean last week and that remains a necessary condition to support the recovery hypothesis.
Back to top