The Coming Global Crisis of Climate Policy
This strident article from the Wall Street Journal may be of interest to subscribers. Here is a section:
Politicians are happy to blame Vladimir Putin and his Ukraine invasion for the current energy disaster. But what transformed that one-off shift in the relative price for energy into a global disaster was two decades of green-energy policy beforehand. In Europe, that includes a fixation on renewables incapable of powering industrial economies absent battery technologies that don't exist, a refusal to tap domestic fossil-fuel reserves such as shale gas, and a deep and irrational hostility to nuclear power in many parts of the Continent.

This has created an energy system of dangerous rigidity and inefficiency incapable of adapting to a blow such as Russia's partial exit from the European gas market. It's almost inevitable that the imminent result will be a recession in Europe. We can only hope that it won't also trigger a global financial crisis.
The tide has certainly turning against the revisionist green movement. This article is very representative of the growing groundswell of disillusionment with how electricity grids and generation has been managed.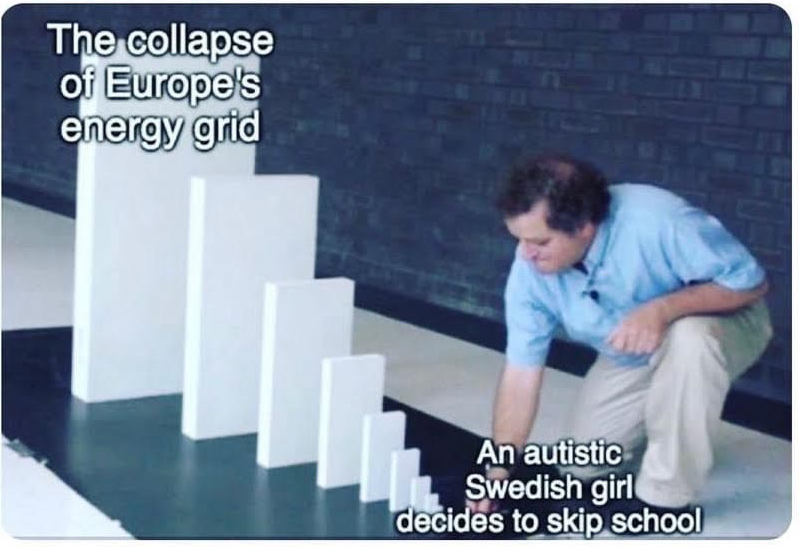 This meme is not politically correct but is also doing the rounds and helps to highlight the contradiction of experienced professionals taking advice from a teenager.
The unfolding discussion may finally result in a frank debate on the wisdom of betting that making massive adjustments will succeed in refreezing the polar ice caps, versus the reality that most of the global population lives close to the sea and already lacks adequate infrastructure to protect them from adverse weather.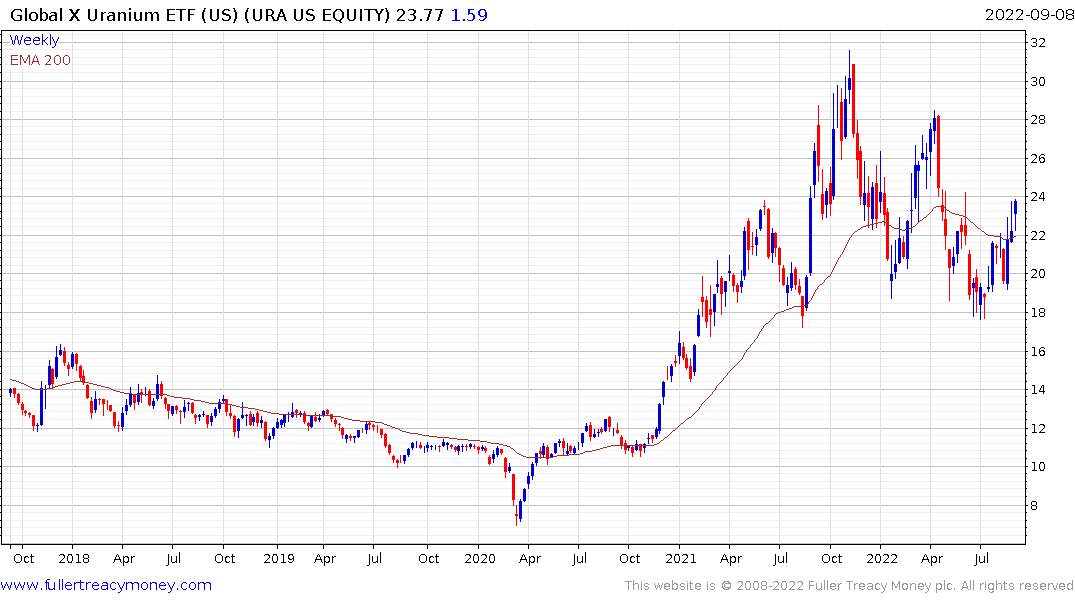 At minimum, the argument for energy independence is now more compelling than ever. That's an increasingly powerful tailwind for the nuclear sector. The Global X Uranium ETF continues to rebound from the lower side of its range.
Back to top