– It is always a pleasure to meet subscribers but doubly so when we get to spend two days together discussing the outlook for psychological makeup of the market, where we are in the big cycles and which sectors are leading and which are showing relative strength. I had three big takeaways from last week's seminar in London.
As anyone who has attended the seminar will know, I do not have examples but offer delegates the opportunity to dictate the direction of the conversation. That ensures the subject matter is relevant to what they are interested in and also highlights the fact that subject matter is applicable to all markets where an imbalance between supply and demand exists. The second benefit of allowing delegates to pick the subject matter is that it is offers a window into what is popular in markets right now and what might be getting overlooked.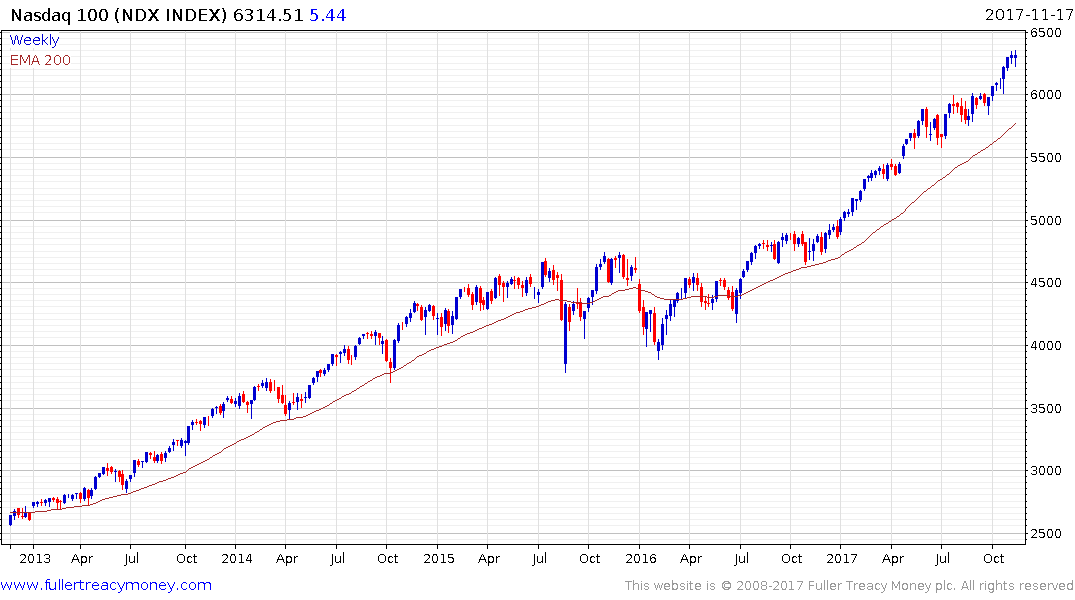 The majority of examples we talked about came from the technology sector where a significant number of well-developed consistent trends are in evidence. It will be no surprise that the technology sector has been among the best performing since the 2008 lows and that it is host to some of the most significant companies in the world. The big takeaway is that while a number of wide overextensions are evident, particularly in the video gaming sector the trends of mega-cap shares like Google, Facebook and Amazon remain broadly consistent.
The second big takeaway for me was that the lack of commonality in the resources sector. There are definitely signs of recovery in the industrial metals but agricultural commodities are highly variable with sugar and cocoa steadying but the grains are beans are still drifting.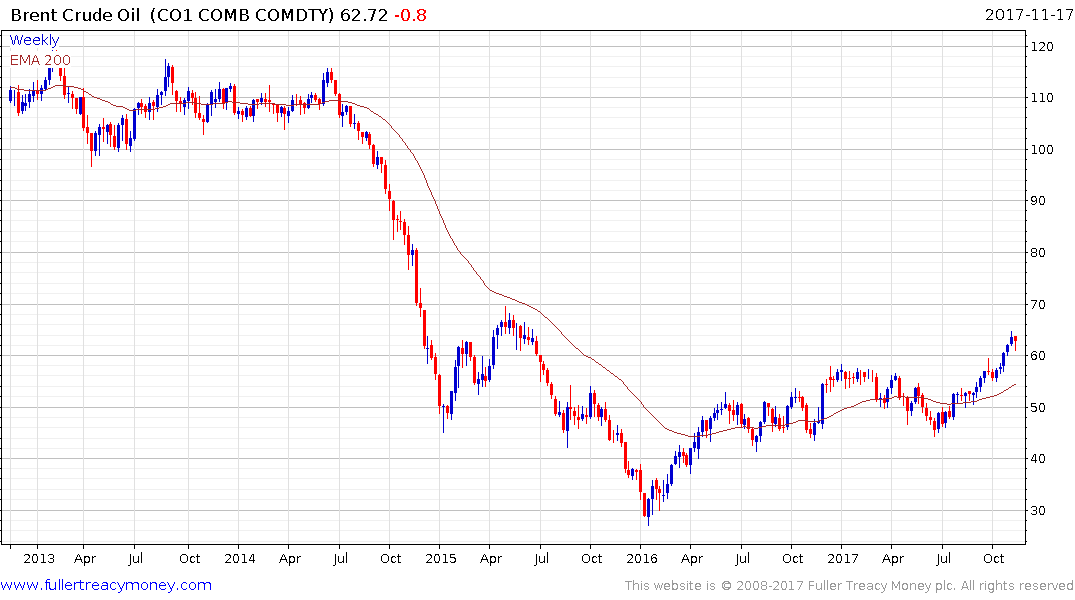 Despite increasingly bearish sentiment, with even the world's largest oil producers seeking to reduce their stakes Brent Crude oil continues to hold the move above $60.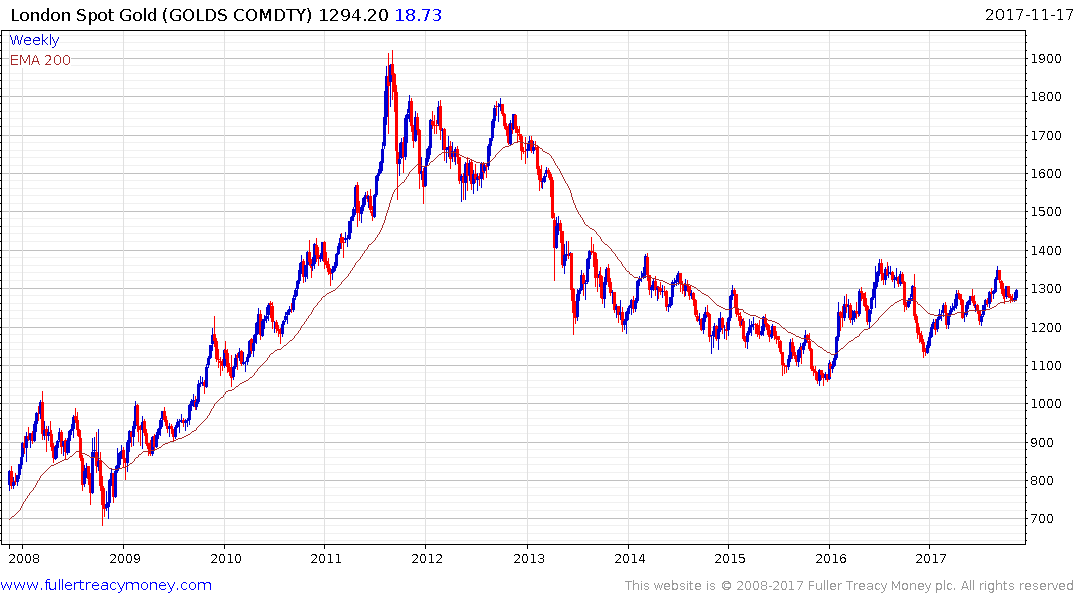 Following a massive reaction against its prevailing downtrend in early 2016 gold has been drifting and needs to continue to hold the region of the trend mean if potential for higher to lateral range is to be given the benefit of the doubt.
While we did talk a little about bitcoin and cryptocurrencies it was not apparent that anyone at the seminar had a big position. That is despite the fact it is among the most impressive performers of any market in history; rallying more in a week than gold did in a decade of trending.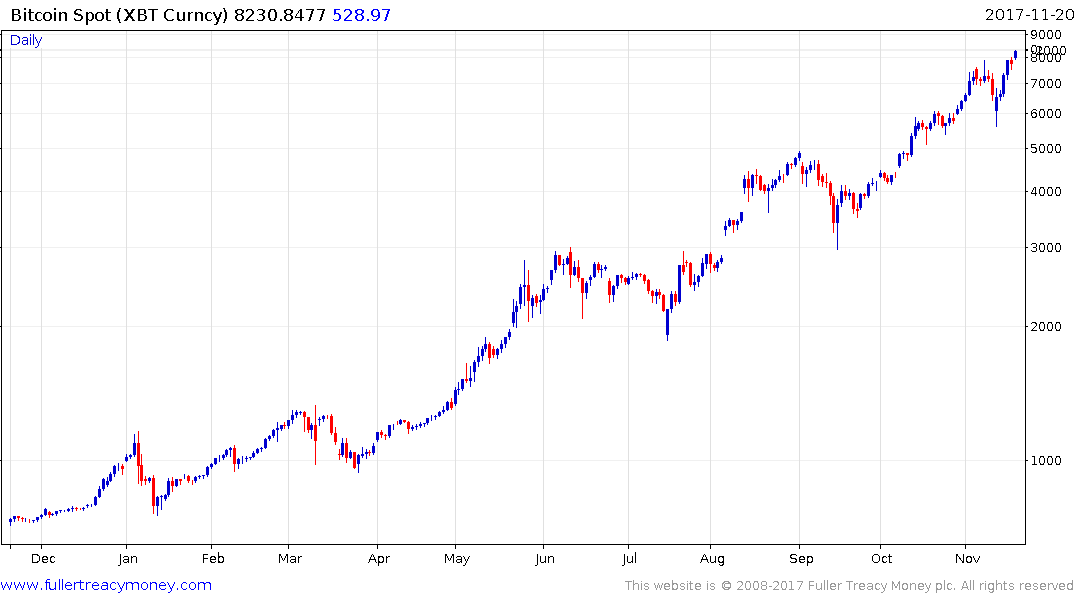 Bitcoin is still a cash market and while future and options have been permissioned they have not yet begun trading. That leaves open the potential for volatility to increase substantially with the introduction of leverage, from already high levels compared to other assets.
Back to top