Tesla's GM Deal Is Bad News for EV Charger Firms
This article from Bloomberg may be of interest. Here is a section:
itself, meaning patience is more than just a virtue here. Tesla built its proprietary network essentially as a loss leader to stoke demand for its EVs, and it could do that in part because of Musk's rarified knack for persuading investors to cover his losses. The three charging companies mentioned above have a combined market cap of about $5 billion, cash on hand of $550 million and expected cash burn across this year and next of more than $600 million. Their life is complicated enough. And now this.

The path to turning a profit on public chargers is like any piece of industrial hardware: Get more people to use it so it doesn't sit idle. The threshold for profitability with charging depends on many factors, though I've seen one useful estimate of 30%, or roughly seven hours of charging every day (see this). As it stands, EVgo, which is weighted more to fast-charging, said on its last earnings call that the top fifth of its charging stalls enjoyed utilization above 20%.
The argument for expanding EV charging networks is complicated. That already suggests the companies wishing to dominate the sector will need to have bigger margins. Most people who currently own EVs recharge the vehicle at home. That also means EVs are a niche product for homeowners who can afford the premium over internal combustion engine vehicles. To go mainstream, chargers need to be available in every parking spot in high traffic areas. That's extraordinarily expensive and the sector probably only has room for one or two big plays. Tesla is one of those.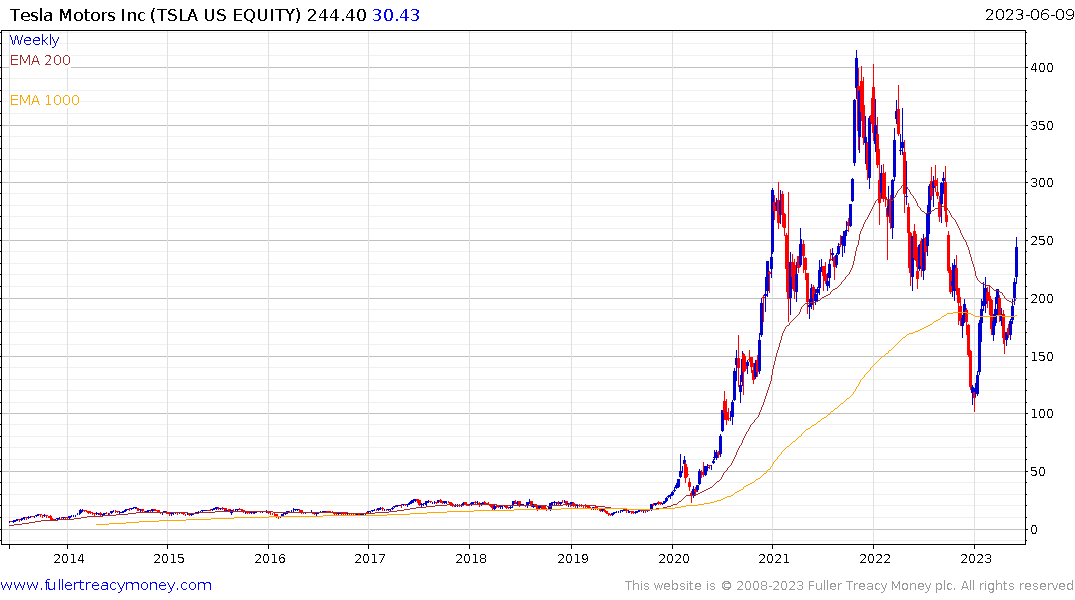 The share rallied this week to break the medium-term downtrend. A sustained move below the trend mean will be required to question recovery potential.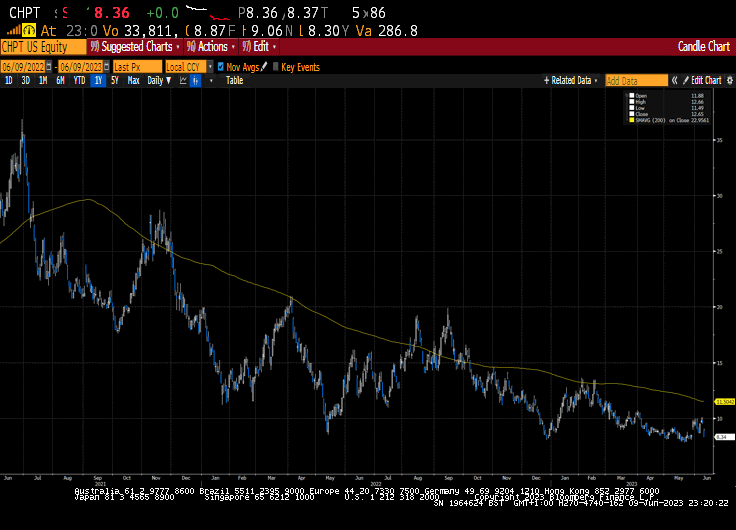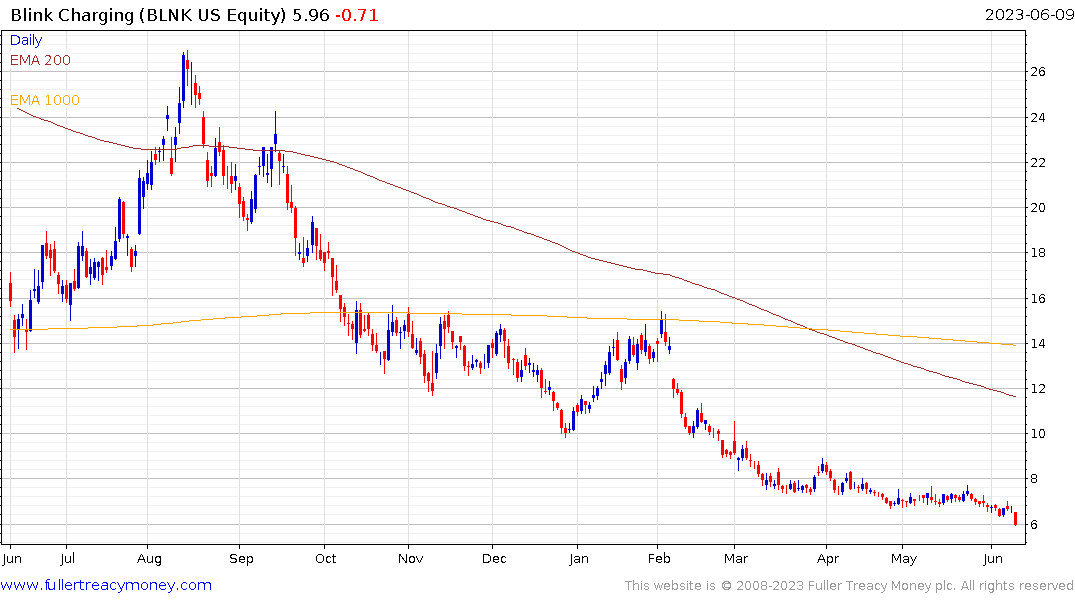 Chargepoint, Blink Charging and others gapped lower. That suggests a well-heeled utility like Shell will have an opportunity to expand its charging footprint through acquisitions when these companies run out of money.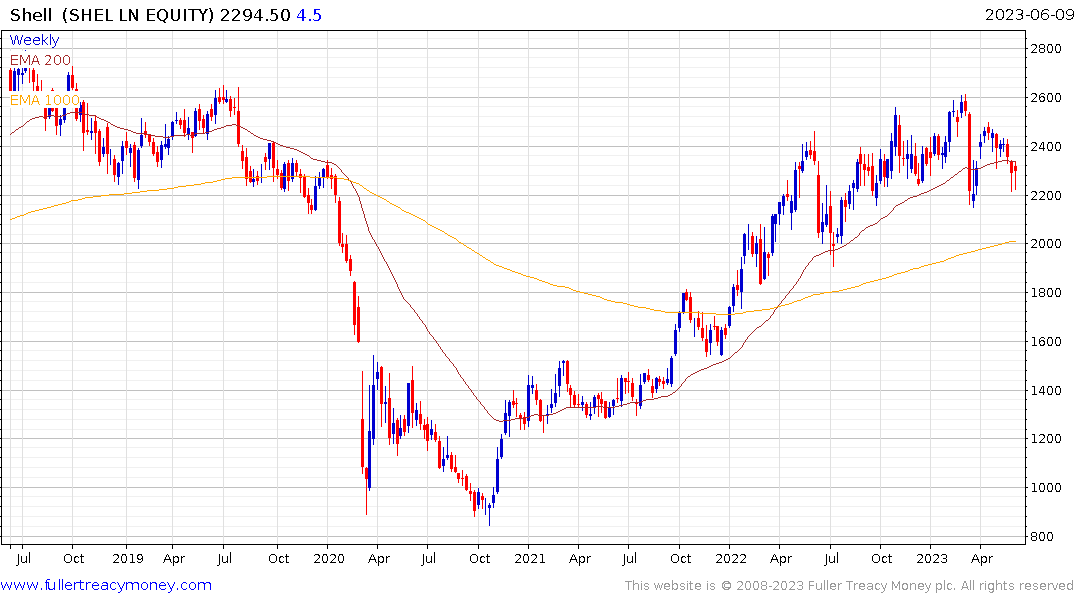 Shell continues to hold in the region of the 200-day MA and has so far sustained the sequence of higher reaction lows as it pauses in the region of the all-time peaks.
Back to top