Tesla Lithium Foray Is Sign of Robust Demand, Top Producer Says
This article from Bloomberg may be of interest to subscribers. Here is a section:
Rather than a threat to existing producers, Tesla Inc.'s push into lithium mining is a sign of future demand strength, according to the largest producer of the key ingredient in batteries for electric vehicles.

"They're kicking the industry in the pants," Eric Norris, head of lithium at Albemarle Corp., said in an interview. "The market interpreted it as a strong signal of value erosion, but I view it differently. It's a sign of what needs to come to drive the vision they have for 2030."

Tesla's foray into mining is at the center of the carmaker's plan to cut battery costs and deliver on a promise to bring a $25,000 electric vehicle to market. Elon Musk told investors last month that Tesla has secured access to 10,000 acres of lithium-rich clay deposits in Nevada and planned to use a new, "very sustainable way" of extracting the metal. That news helped send lithium-producer shares tumbling, with Albemarle falling 16%, the the most on record.
Tesla has set an ambitious target of compressing battery manufacturing costs faster than any of its competitors. That means sourcing materials cheaply, redesigning the bed of the vehicles and taking over responsibility for manufacturing its own cells. It's a couple of year project and represents the same kind of scale and expense as building the original Gigafactory did.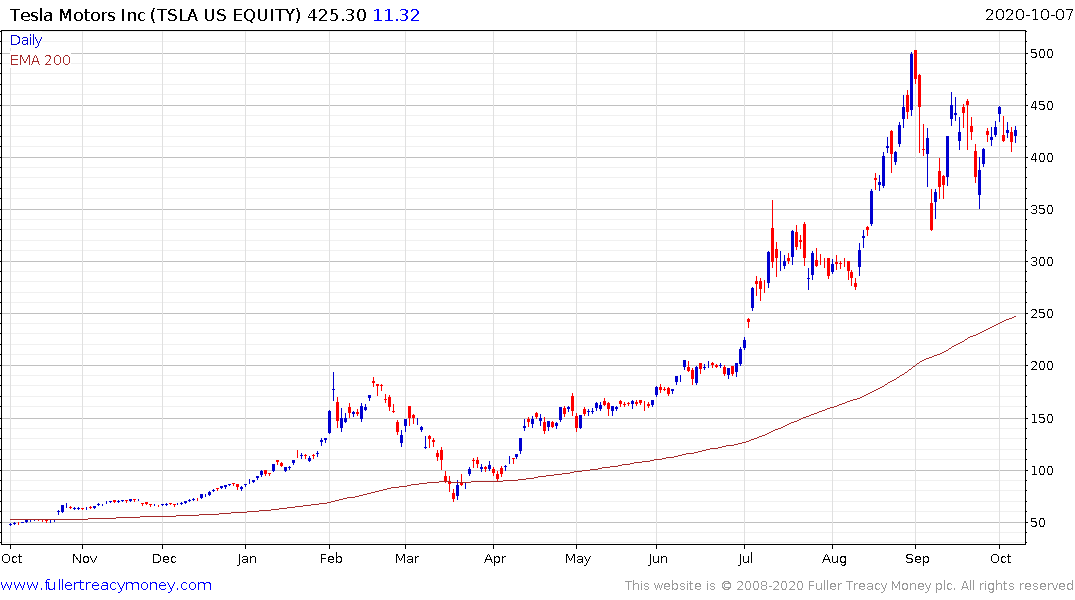 The whole world is going to be chasing Tesla and that suggests there will be other copycat operations. The commitment of large auto companies to launch electric product lines ensures there will continue to be demand for more batteries.
A lot of good new has been priced into Tesla's price. It may be time to look further upstream for the potential for outperformance.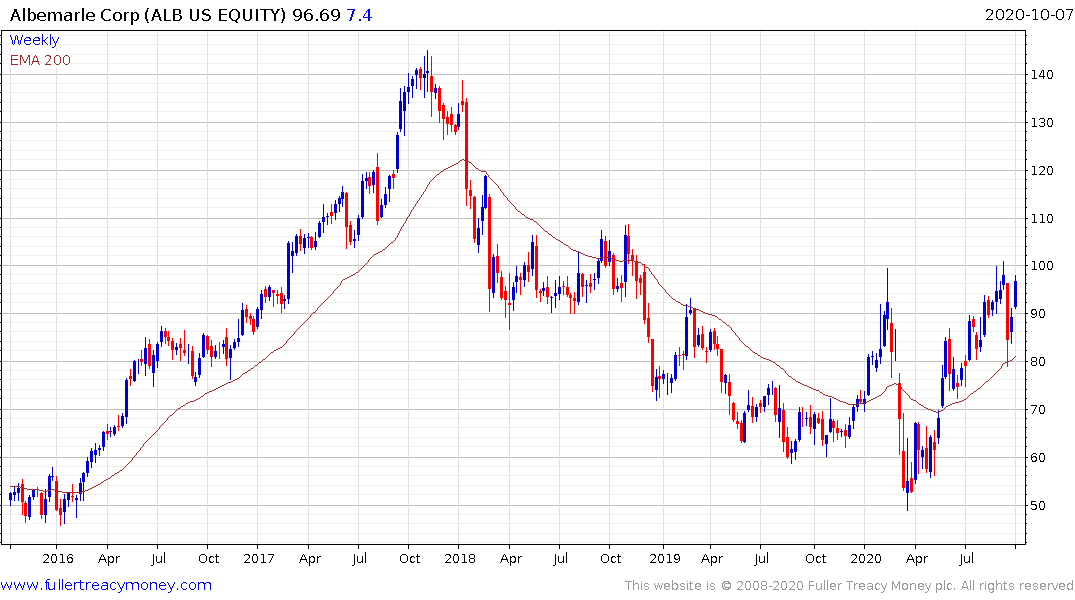 Albemarle rebounded early this year and has now regained that gain following the hiatus of the March collapse. It looks likely that the downtrend is over.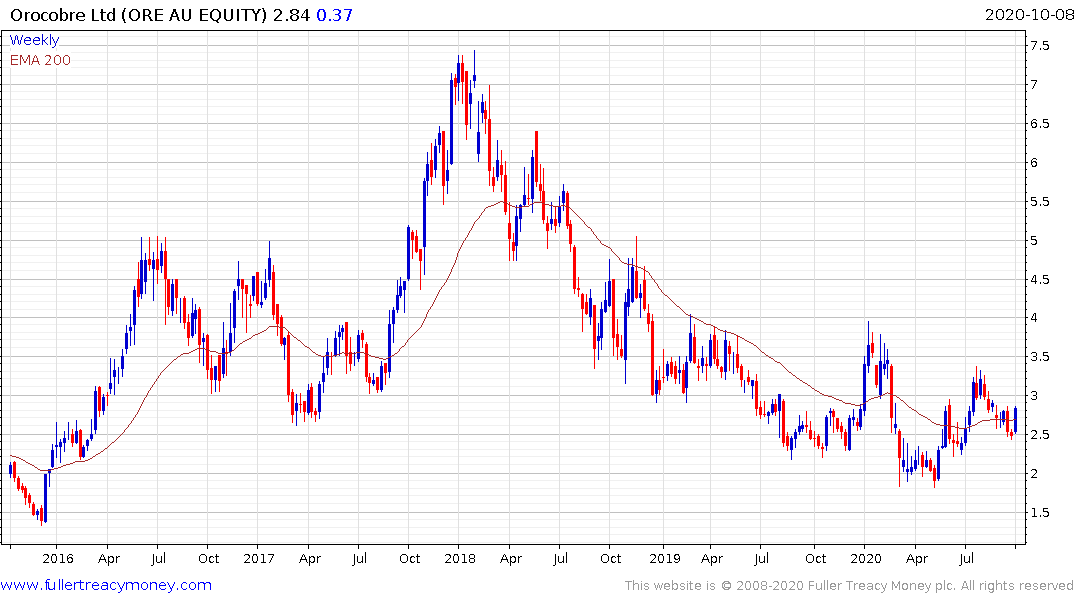 Orocobre has now successfully put in a higher reaction low as it firms from the region of the trend mean.


Livent Corp is now testing the upper side of its base formation.
Back to top