Supreme Court upholds EPA rule limiting cross-state pollution
This article from the Washington Post may be of interest to subscribers. Here is a section:
EPA Administrator Gina McCarthy called the ruling "a resounding victory for public health and a key component" of the agency's effort to "make sure all Americans have clean air to breathe." She said the court's decision underscored the importance of basing clean air rules "on strong legal foundations and sound science," declaring it a big win and "a proud day for the agency."

Richard Lazarus, an environmental law professor at Harvard, called the cross-state pollution rule "one of the most significant rules ever" promulgated by the EPA, and supporters said the cost of carrying it out would be more than offset by health benefits.
The last few years have represented a perfect storm for coal companies. Low natural gas prices took over market share among utilities. Stricter environmental standards have also increased the cost of using coal for the same utilities which has further bolstered the allure of natural gas. As a result a number of coal miners have run into financial difficulties. For example, James River Coal defaulted on its debt two weeks ago.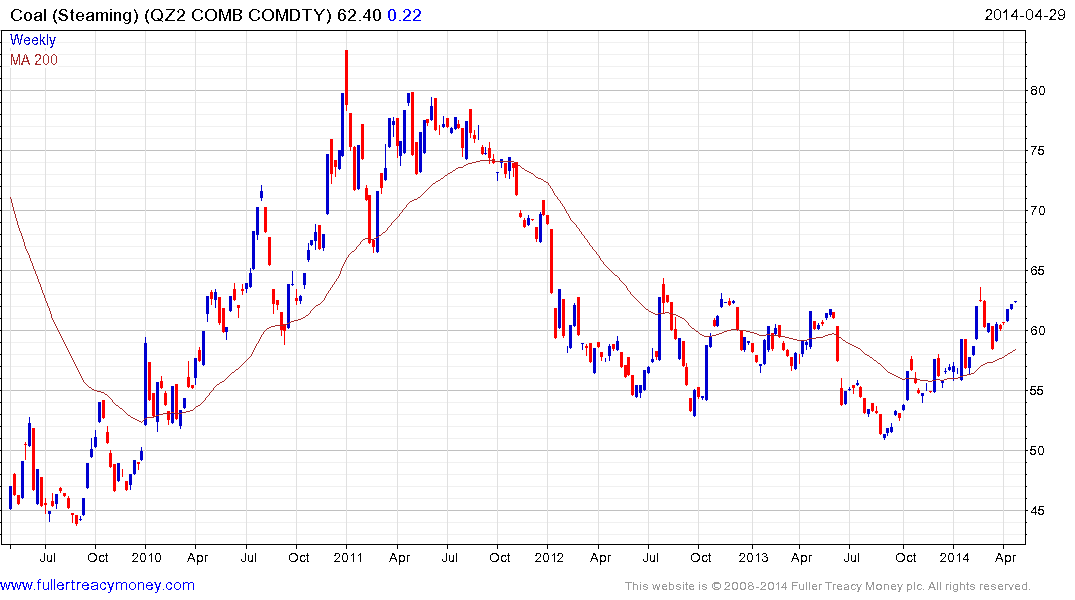 The net result is that coal prices have been trending higher since Q4 2013 not least because supply has been curtailed by the difficulties experienced by miners. On the other side of the equation natural gas prices have stabilised above $4. The coal/natural gas ratio continues to exhibit a progression of lower rally highs suggesting that it is too early to conclude coal has bottomed relative to natural gas which should be positive for miners.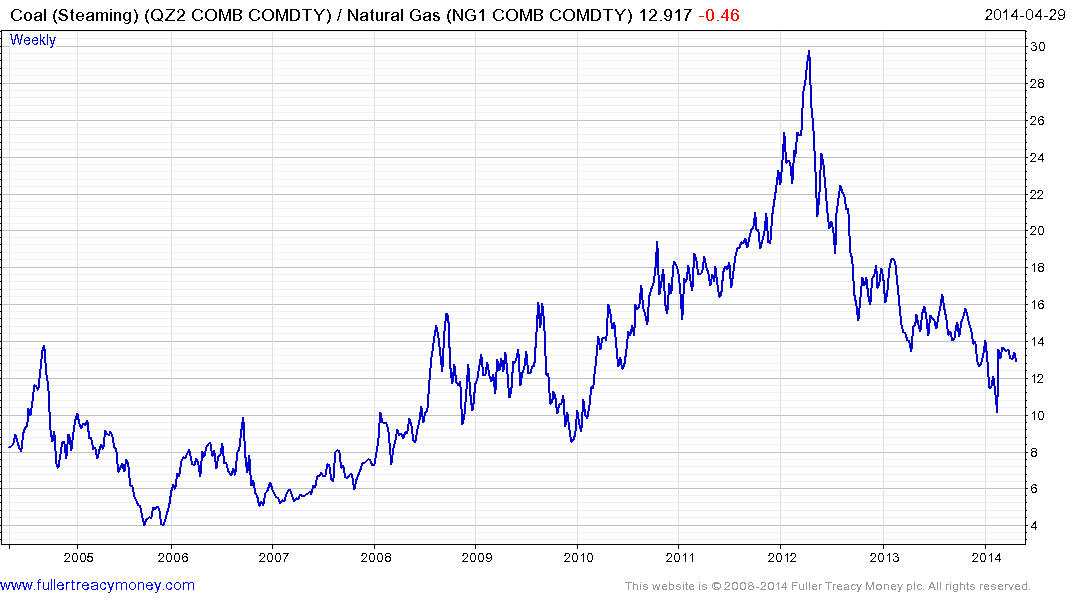 Alliance Resource Partners LP (Est P/E 11.29, DY 5.85%) continues to benefit from the absolute increase in coal prices. The share broke out to new highs this week and while somewhat overbought, a sustained move below $80 would be required to question medium-term upside potential.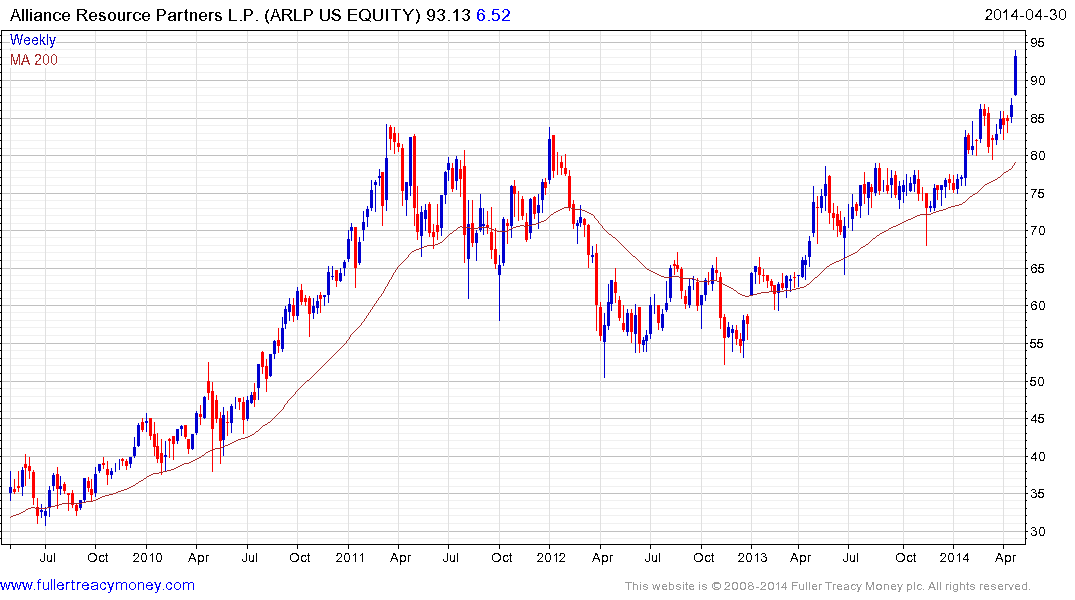 Consol Energy (Est P/E 36.1, DY0.56%) produces both coal and natural gas and has been trending higher since retesting its lows in July 2013. While somewhat overbought in the short term, a break in the progression of higher reaction lows, currently near $38.75, would be required to question medium-term upside potential.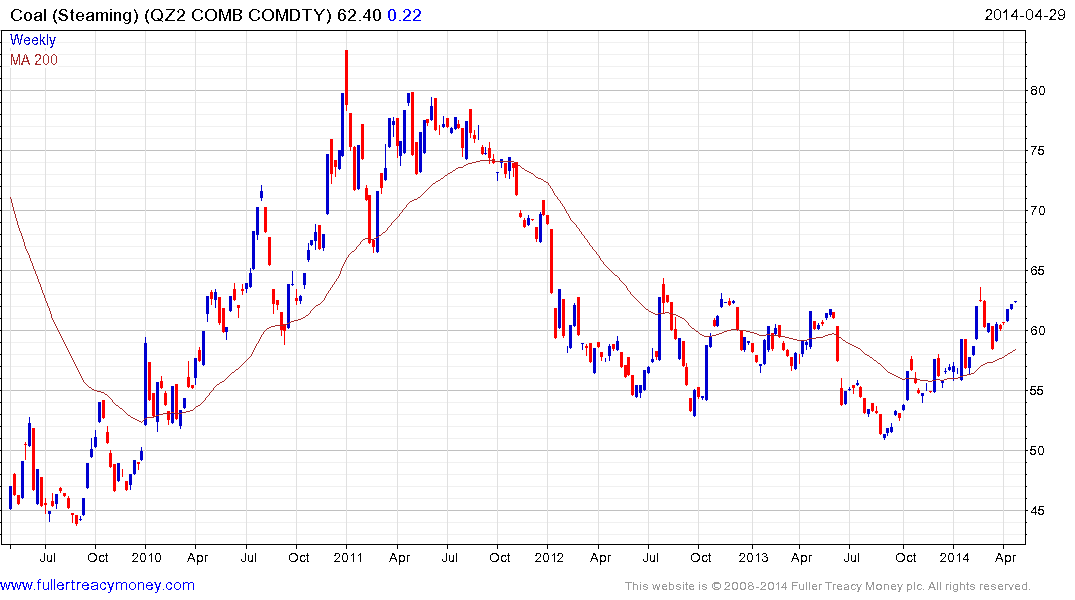 Peabody Energy (Est P/E N/A, DY 1.79%) also found support last July and retested that level in March. It has rallied over the last three weeks to break a progression of lower rally highs and a sustained move back below the 200-day MA would be required to question current scope for some additional upside.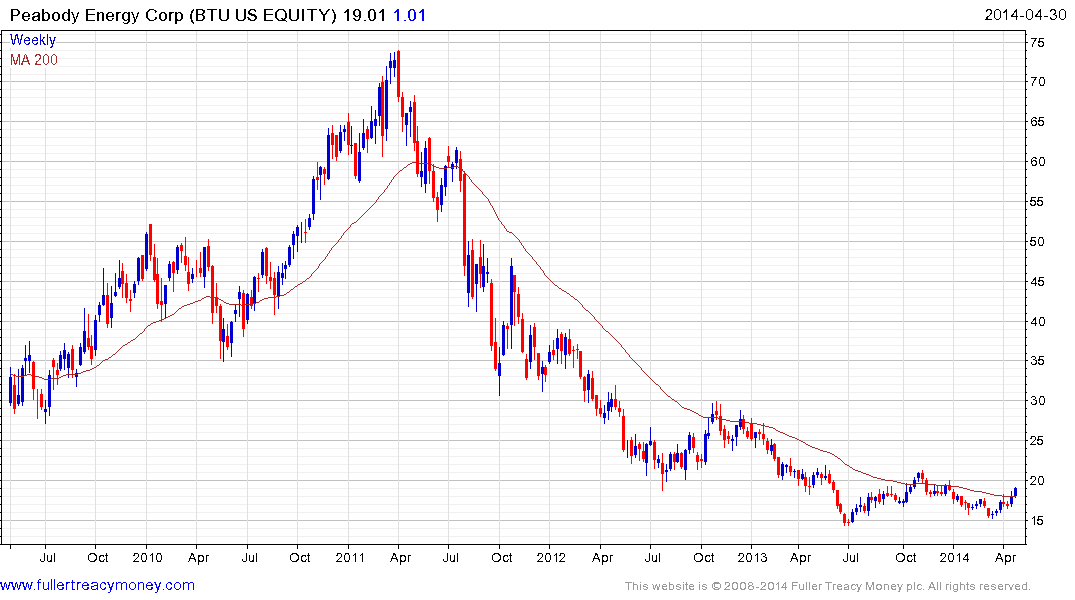 Meanwhile some of the sector's serial laggards such as Alpha Natural Resources have at least lost downward momentum.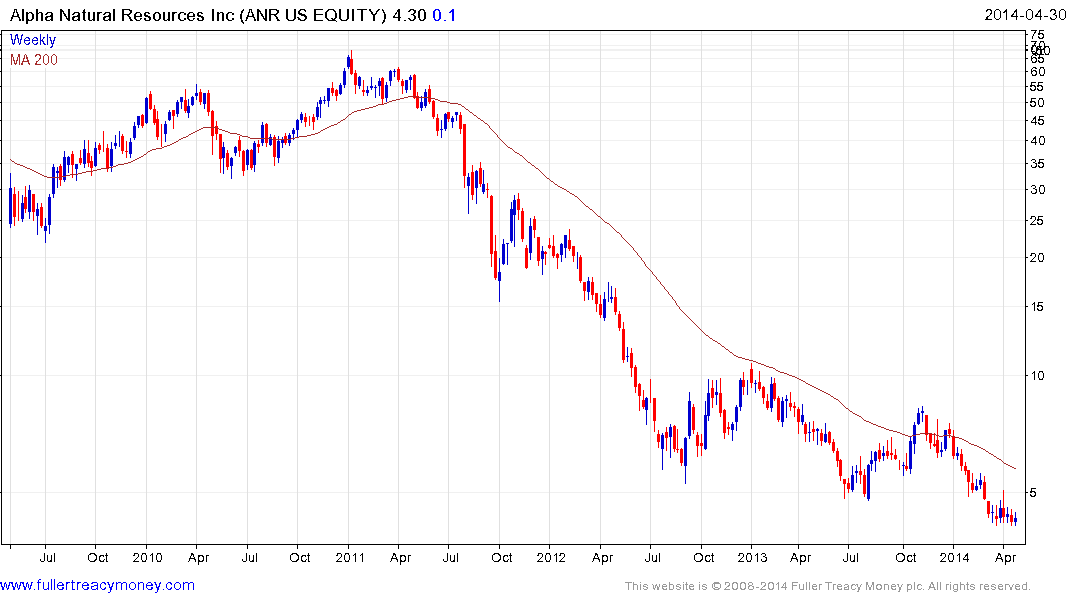 Back to top