Stocks Rise as CPI Bolsters Bets on Inflation Peak
This article from Bloomberg may of interest to subscribers. Here is a section:
While the U.S. consumer-price index climbed by the most since late 1981, excluding volatile food and energy components, the gauge increased 0.3% from a month earlier and 6.5% from a year ago -- due in part to the biggest drop in used vehicle prices since 1969. The March CPI reading represents what many economists expect to be the peak of the current inflationary period, capturing the impact of Russia's invasion of Ukraine.

Comments:
"There were some green shoots in the data that suggest March could potentially be the peak for inflation," said Lindsey Bell, chief markets and money strategist for Ally. "When you couple this with the recent retreat in oil prices, improving shipping costs, a potential reduction in demand from higher prices, and the cycling of higher inflation comparisons, it's possible that inflation could be topping out."

"While today's inflation print hit a four-decade high, there was a sigh of relief as some components of core inflation weakened," said Charlie Ripley, senior investment strategist for Allianz Investment Management. "Regarding peak inflation, we have been at this juncture before where subtle shifts within the data make it appear that the level of inflation has reached its peak for the cycle only to keep marching higher."

"It's a red-hot number, but the market's reaction for now suggests it's priced in, especially with the month-over-month core read coming in below expectations," said Mike Loewengart, managing director of investment strategy at E*Trade from Morgan Stanley.
The above headline was a bit premature as early rises were later reversed.

Used car prices have an outsized effect on the USA's official inflation measure because they don't look at either food or energy. The Index rallied 57.3% between June 2020 and January 2022. It is now declining. Used cars cost about the same as new vehicles with the only difference being you can get a used car today but wait for a new one. The wait is increasingly preferrable to consumers as monetary conditions tighten.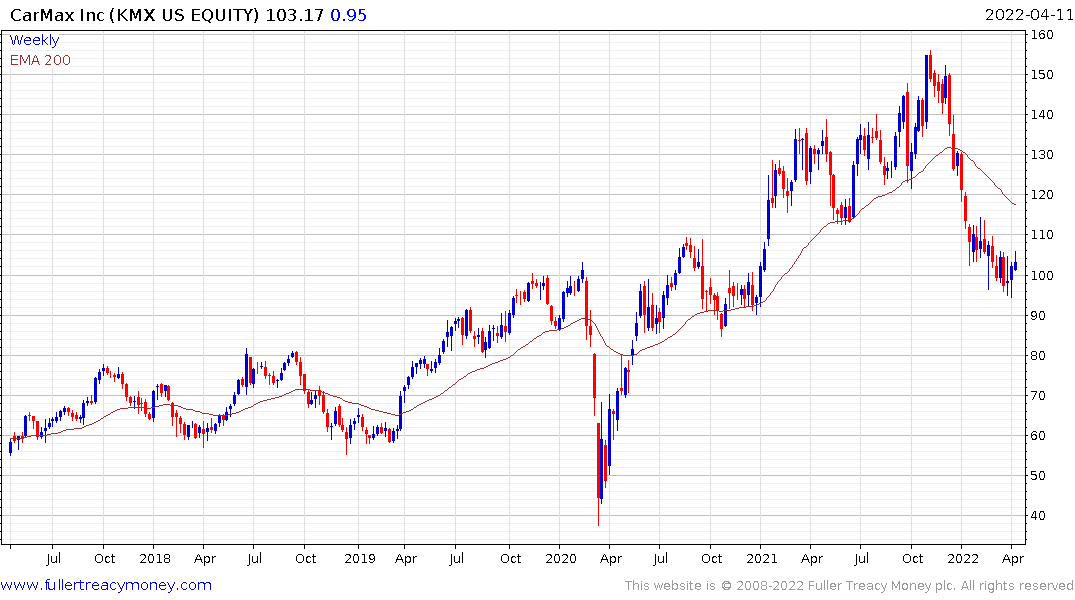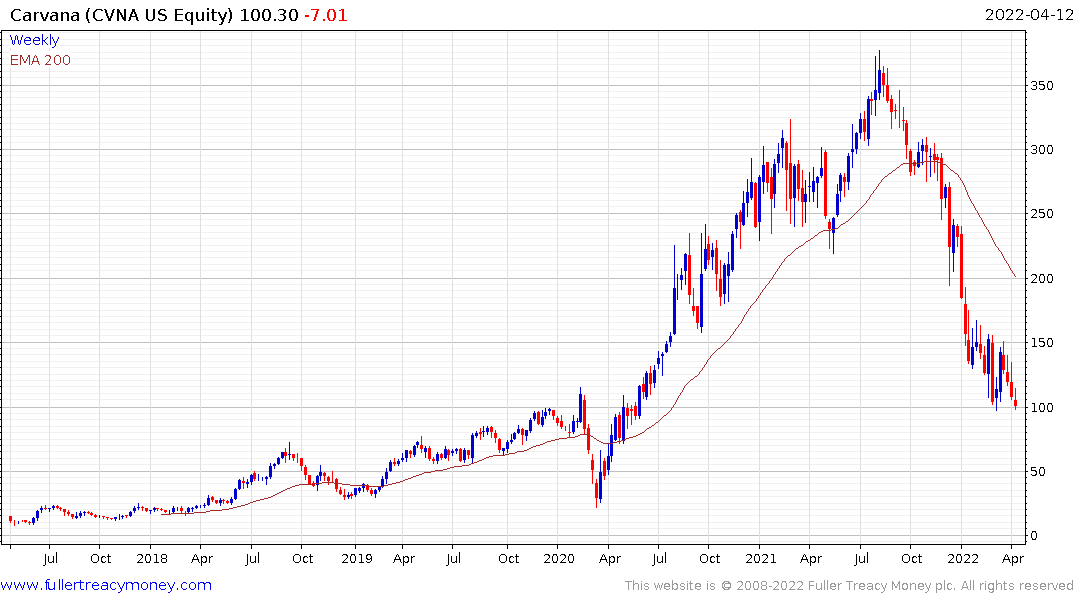 The corollary is many subprime vehicle purchasers are, or will soon be, underwater on their purchases. Carvana and Carmax have both priced in the peak well before the statistics caught up.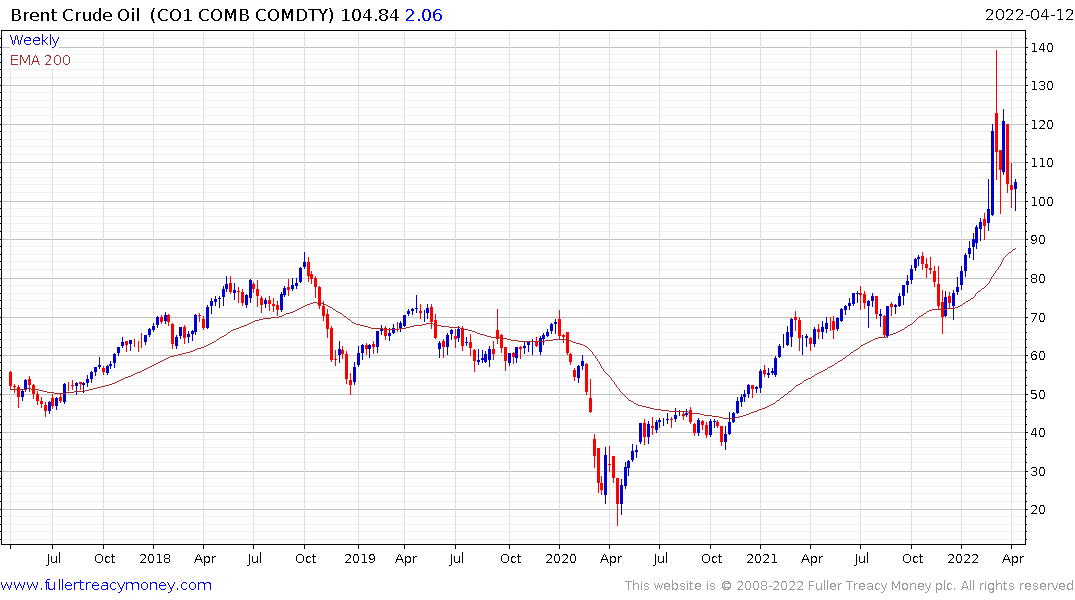 Meanwhile oil prices rebounded forcibly today to confirm short-term support in the $100 region. One development that will not have escaped the notice of investors is oil shares escaped unscathed by the volatility in oil prices. The Energy SPDR continues to pressure the upper side of the most recent short-term range.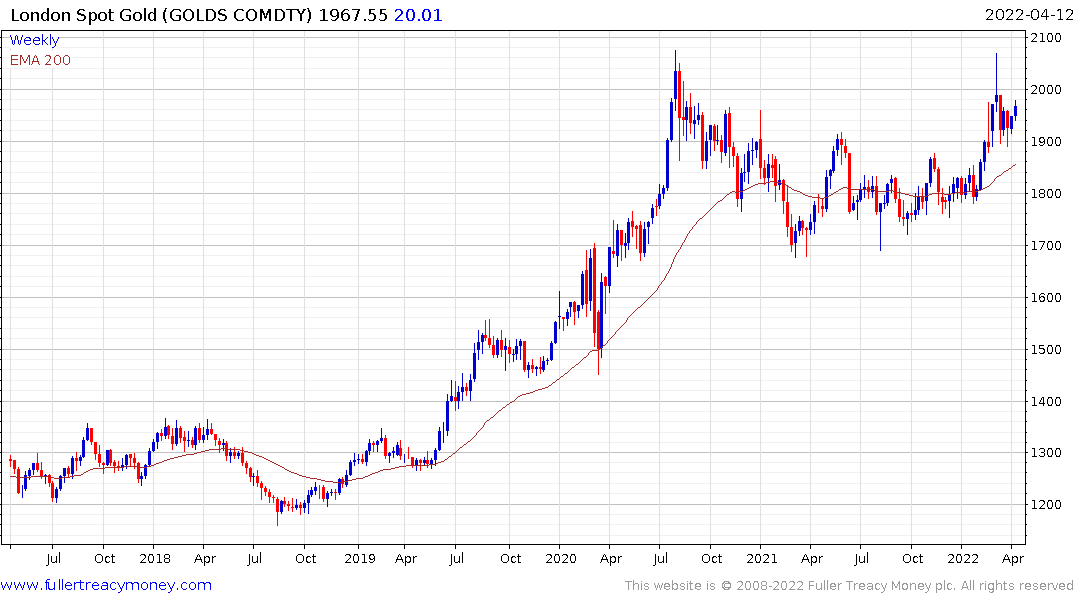 Gold continues to firm from the $1900 area. As mentioned last week, the price has been stable while bond yields rise and should surge whenever they come back down.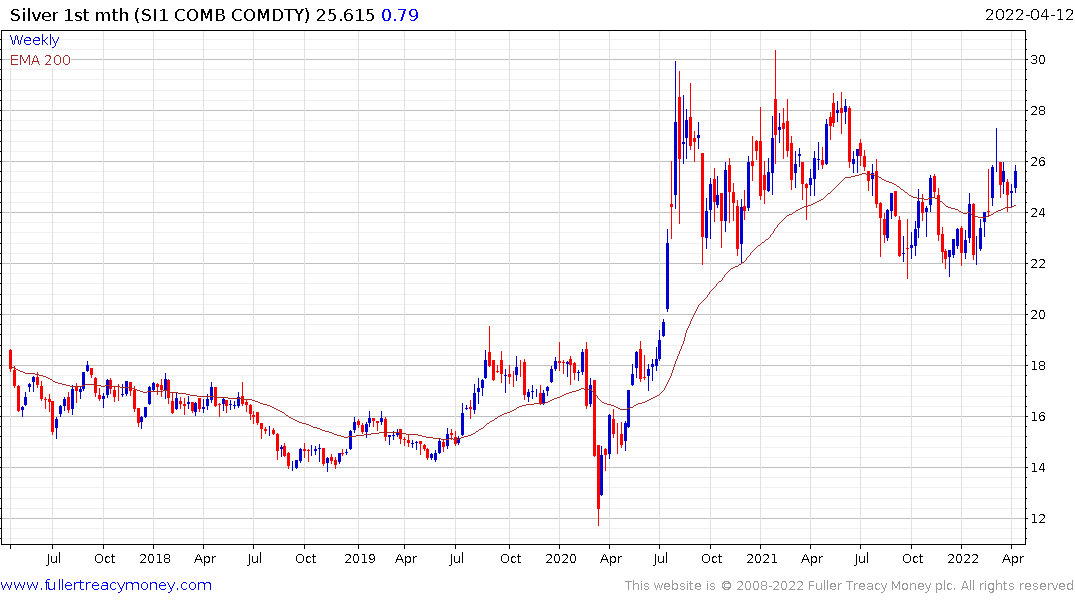 Silver continues to firm from the region of the 200-day MA and has broken a yearlong sequence of lower rally highs.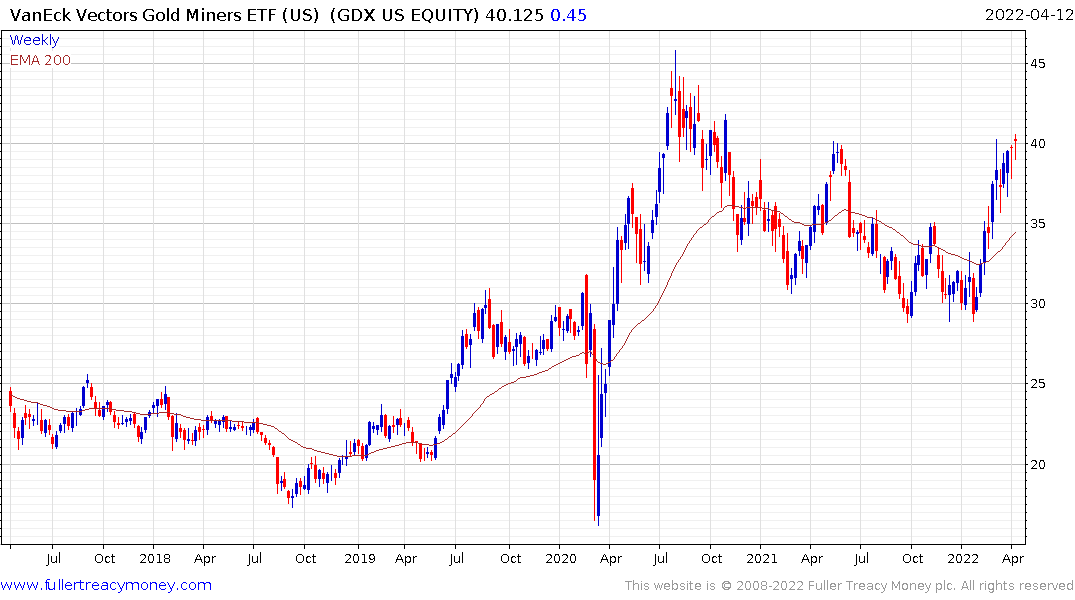 The VanEck Gold Miners ETF is back testing the upper side of its first step above the base.
Back to top