Shell Hasn't Been Paying UK Windfall Tax as Profits Double
This article from Bloomberg may be of interest to subscribers. Here is a section:
doubled to $9.45 billion, because it was making big investments in North Sea fields.

The fact that Shell wasn't liable for the levy, which was designed to allow companies to reduce their payments if they invest in new production, nevertheless threatens to amplify the controversy about record oil-company earnings at a time when most people are struggling with soaring energy bills.

There are growing calls for British Prime Minister Rishi Sunak, who imposed the windfall tax in May when he was Chancellor of the Exchequer, to hit the sector with additional levies as he tries to fill a £35 billion hole in the country's finances. Even Shell's boss acknowledged the possibility of further government intervention.

"They will be looking at companies like us, who benefit of course from the volatility and the prices that we see, to fund the programs that they are rolling out," Chief Executive Officer Ben van Beurden said on a call with reporters Thursday morning. "We have to accept it and we have to embrace that."
One of the first measures Rishi Sunak took when he became prime minister was to reimpose the ban on fracking. That's putting more focus on boosting oil and gas supply from the North Sea. Shell expects to spend £23-27 billion on capital expenditure this year which is at least 20% more than last year and on par with years like 2018 and 2019.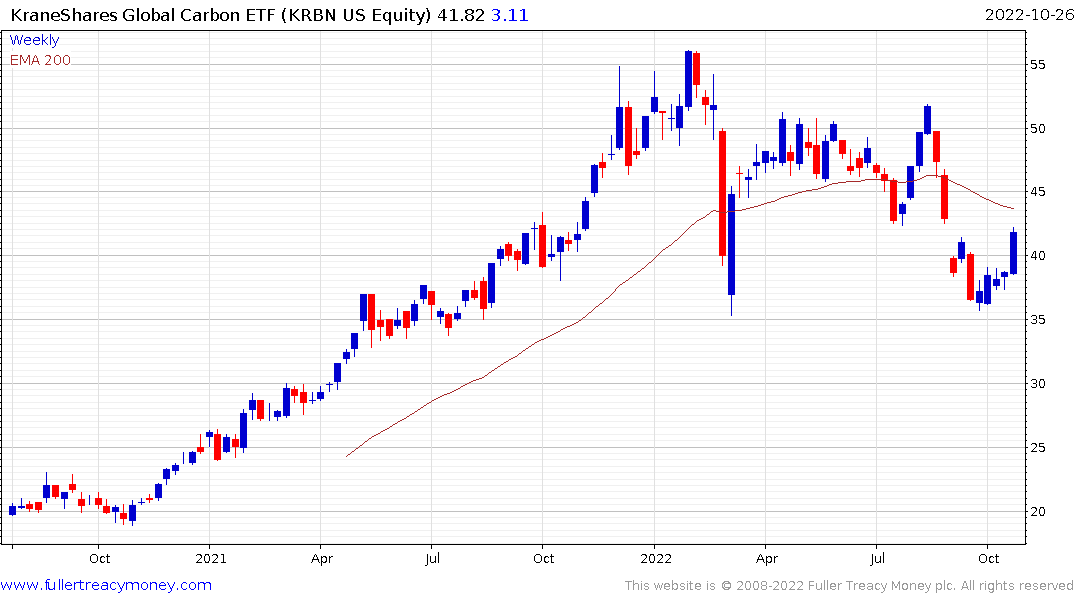 Carbon credit prices are rebounding which reflects the fact increased fossil fuel production comes with higher costs and that is additional tax revenue for governments. The Carbon Emissions ETF is rebounding smartly from the lower side of its range.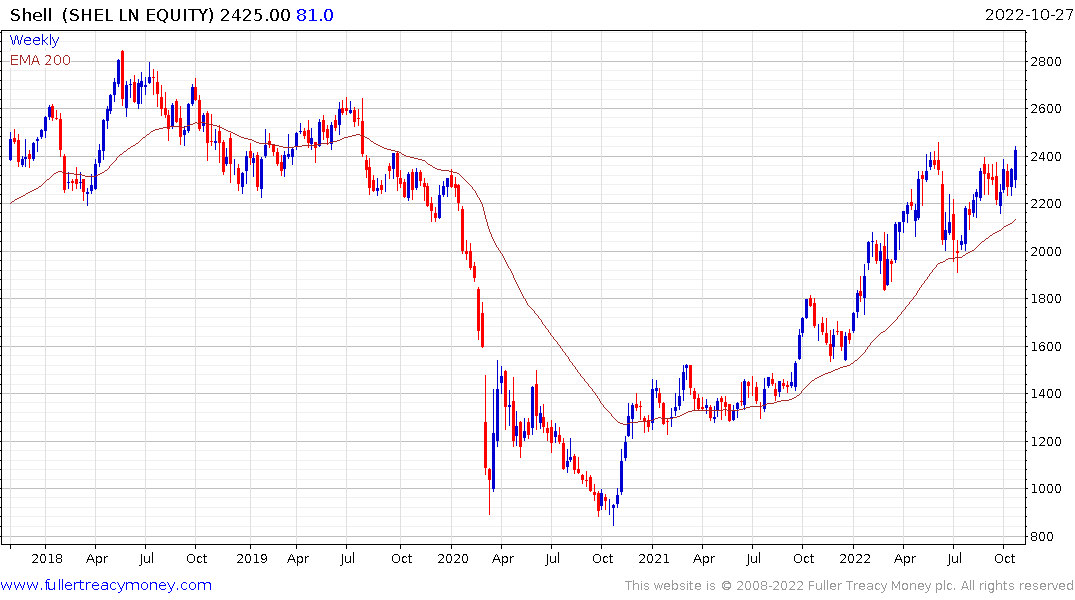 Shell disappointed many investors when it was forced to cut its dividend during the pandemic. Companies like Exxon and Chevron borrowed to sustain their dividends, Shell was forced to instead preserve capital because it has a higher debt/equity ratio than either of those companies. Now it is playing catch up and pushing the dividend higher. The share is back testing the June high and looks likely to exceed the psychological 2500p level before long.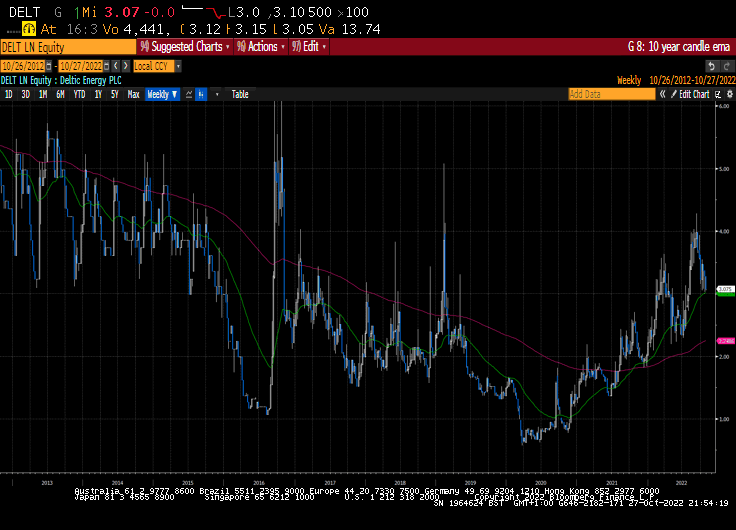 Deltic Energy is a small UK company that owns the Pensacola field in the North Sea, which Shell expects to begin drilling this month.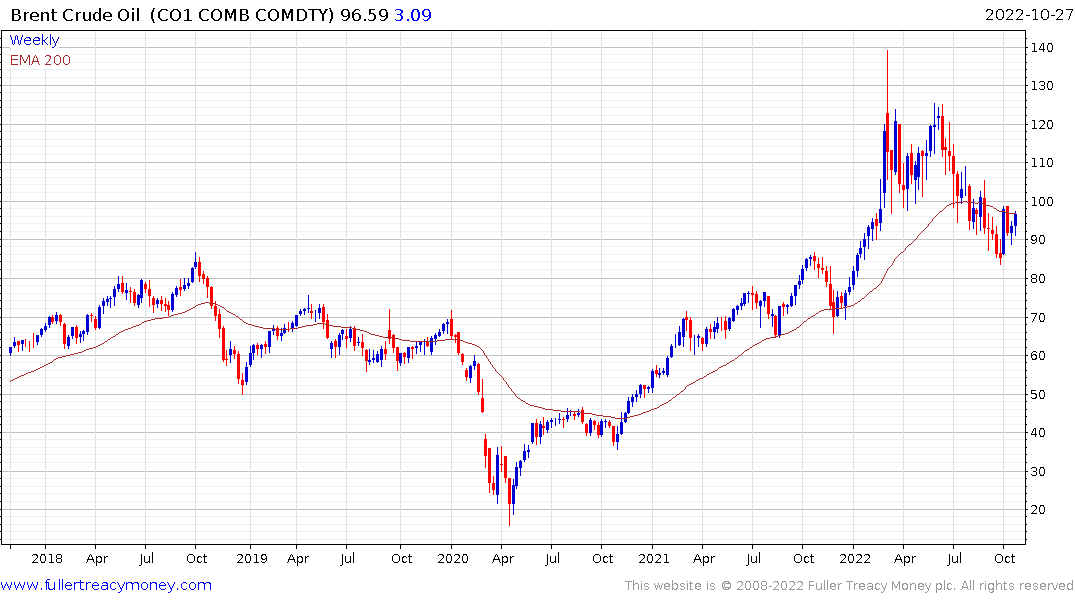 Brent Crude Oil continues to firm from the $90 area. The lack of investment in new supply, particularly onshore US unconventional supply, has resulted in a less elastic market. The bear case rests on an impending global recession that hits demand. The bull market rests with thawing relations with China which boost demands.
The price action has posted a higher reaction low but a five-month sequence of lower rally highs is still evident. That's a narrow $10 band between $90 and $100, where a breakout in either direction will resolve the bull/bear argument for many traders.
Back to top