Saxo Q1 Outlook: The Great Climate Shift
This press release may be of interest to subscribers. Here is a section:
Here is a link to the full report and here is s section from it:
Climate awareness will drive a green mega trend in equities
Climate crises such as the Australian bush fires are mobilising individuals, businesses and governments to fight climate change. The growing shift in policy and behaviour coupled with technological advancement lowering the cost of green technologies is making green stocks increasingly attractive but carry risks. Cyclical sectors such as solar, wind and EVs are likely to be more heavily impacted in a recession, while nascent industries such as fuel cells, bioplastic and food present more idiosyncratic risks. Green stocks have significant potential but investors should carefully weigh-up their investments.
Peter Garnry, Head of Equity Strategy, said "With millennials demanding action on climate change, we are sensing the beginning of a new period that creates great opportunities in equities.
"Governments will increase investments and subsidies for "green" industries, starting a new mega trend in equity markets. We believe that these green stocks could, over time, become some of the world's most valuable companies — even eclipsing the current technology monopolies as regulation accelerates during the coming decade. Investors should consider tilting their portfolios towards green stocks so they don't miss this long-term opportunity.
"Meanwhile, central banks and governments have decided to throw out the old playbook of not adding stimulus in the late stage of an expansion in which the labour market is tight. Both monetary and fiscal policy is readily being deployed in 2020 across all the world's largest economies. This is not the time to be underweight equities."

The long running argument against green energy investing has been that the cost and intermittency of supply do not come close to compensating for the ease of relying on fossil fuels. That meant the sector has long been confined to a high beta position relative to oil prices because it relied on high energy prices to justify investment. The question that now needs to be addressed is whether this valuation model is still relevant?
Subsidies to support green initiatives remain a major support mechanism and particularly in the Europe. Meanwhile the higher taxes on "polluting" sectors either through carbon trading mechanism or outright levies are helping to pad the coffers of debt encumbered governments. The rationale for pursuing energy independence is a no brainer but oddly that is not the rationale being promoted.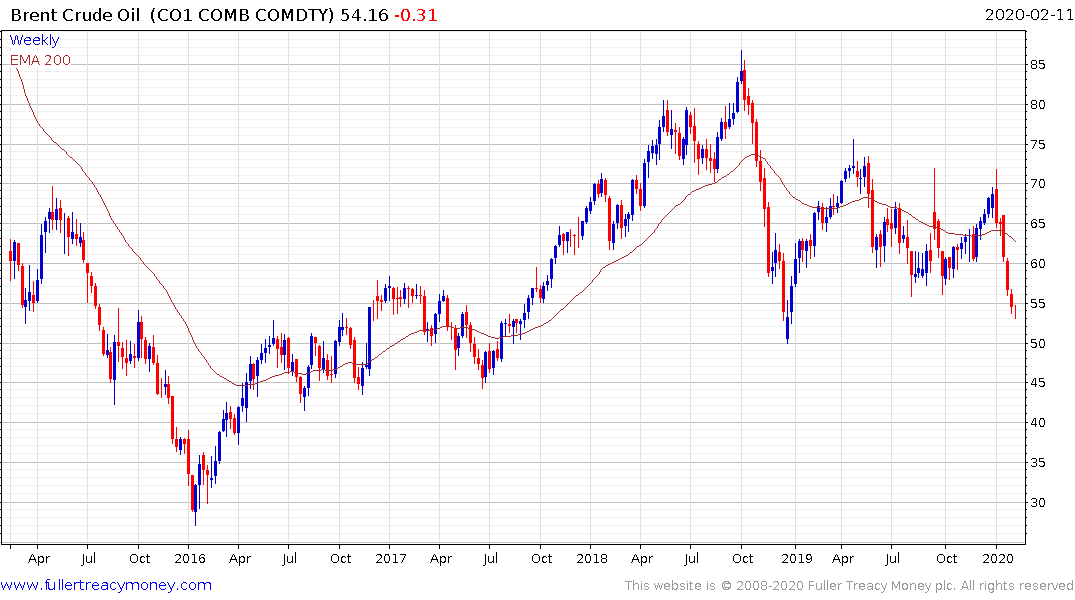 Crude Oil is back testing its lows from late 2018 and, while short-term oversold, a clear upward dynamic will be required to check momentum beyond a pause. The wide backwardation evident in January has reversed into a steep contango following the decline from $70 to $53 which is representative of the change of sentiment following the hit to Chinese demand.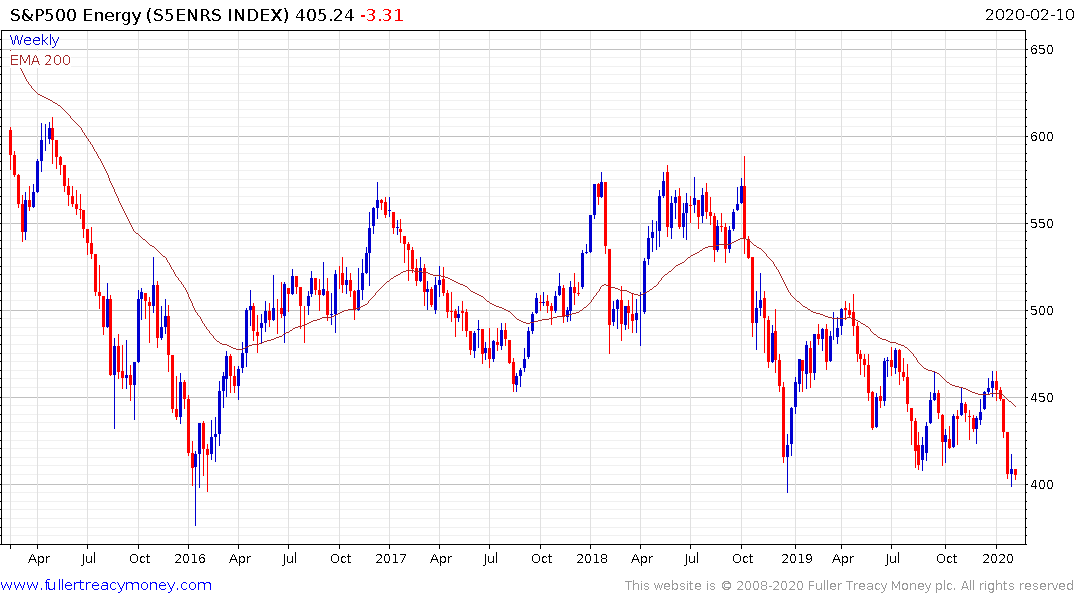 The S&P500 Energy Index is also back testing its lows from late 2018 which coincide with the lose posted in 2016.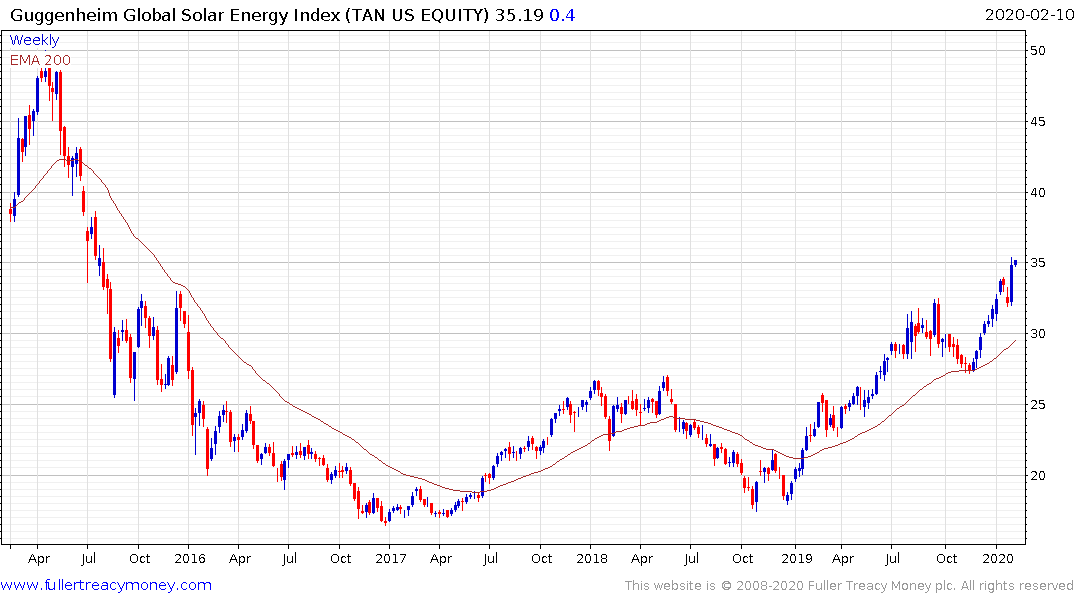 The Invesco Solar ETF continues to extend its breakout to new recovery highs and remains in a medium-term uptrend.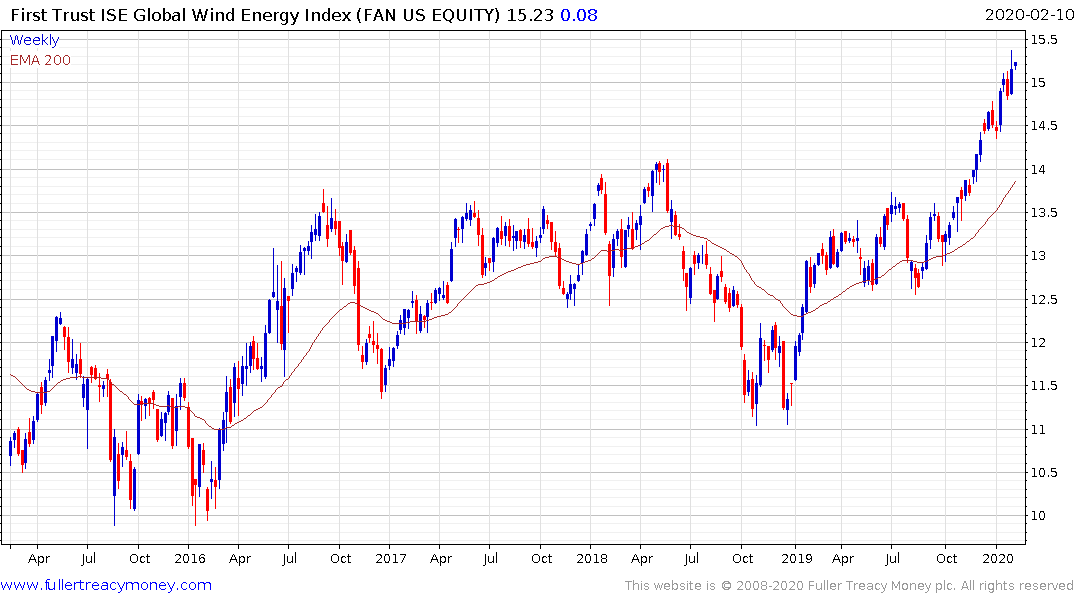 The First Trust Global Wind Energy ETF broke out of a six-year range in December and continues to extend its advance.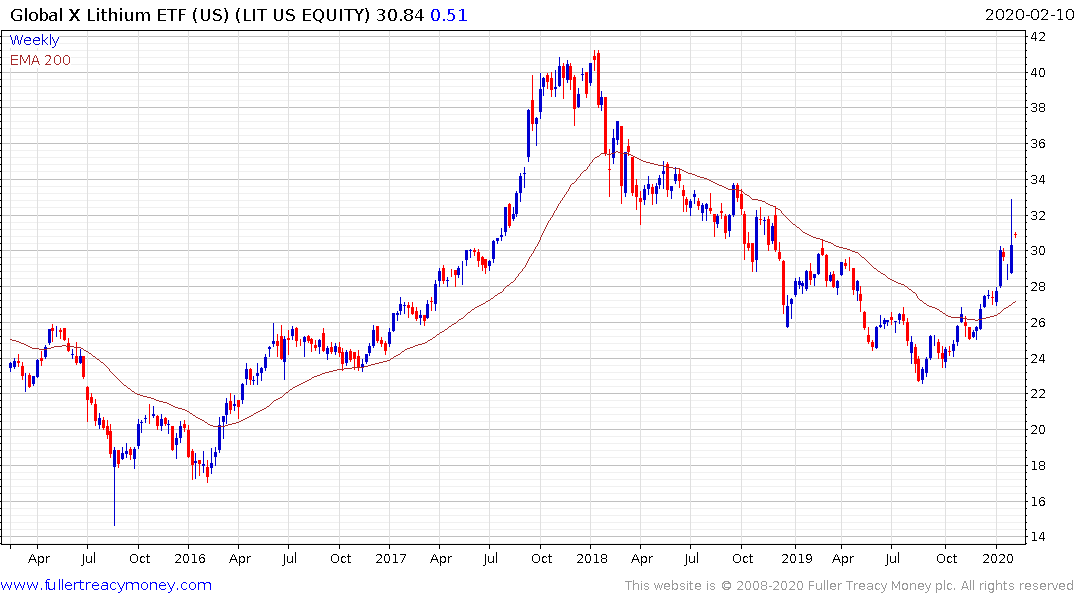 The Global X Lithium & Battery Tech ETF has broken its downtrend and is now back on a recovery trajectory.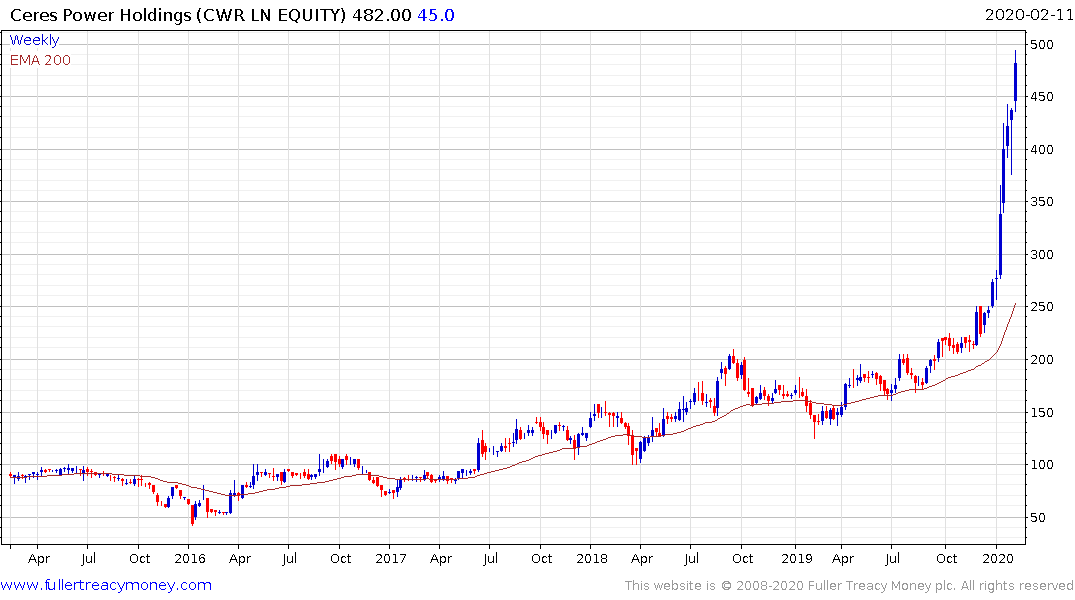 Hydrogen related stocks, do not have a dedicated ETF but have been among the biggest winners over the last couple of months.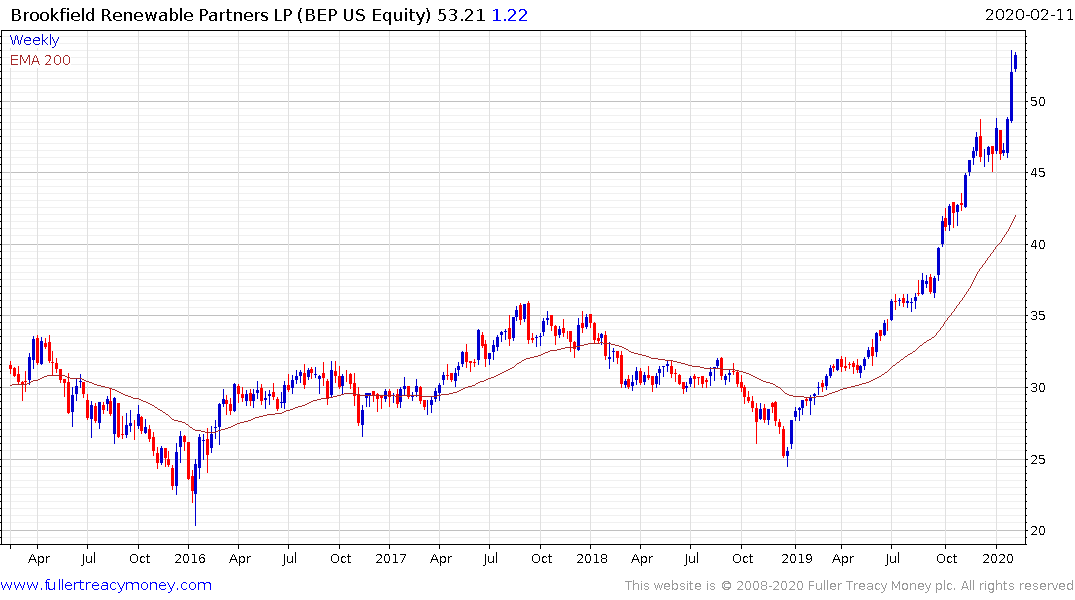 Brookfield Renewable Partners LP is accelerating higher and focuses on electricity generation from only renewable sources.
The contrast in the performance of renewable energy sectors compared to crude oil is a clear standout and is confirmatory evidence that the outlook for the sector is clearing diverging from the oil sector. The reality is that technology is improving and the cost of energy production is coming down. That is improving the realizability of the green aspirations of populations worried about environmental degradation who now have relative strength to back up their arguments.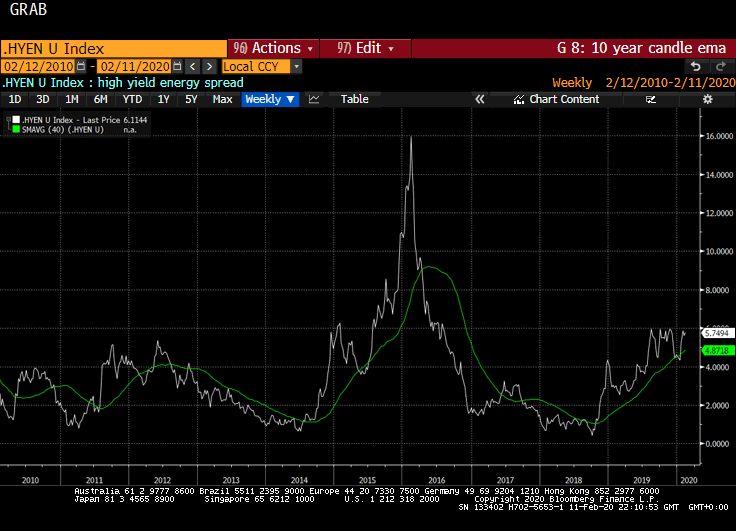 The trend of widening high yield energy spreads is a non-trivial consideration because the fossil fuel sector is unlikely to continue to receive favourable legislative support if it is not deemed to be essential to economic growth.
Back to top